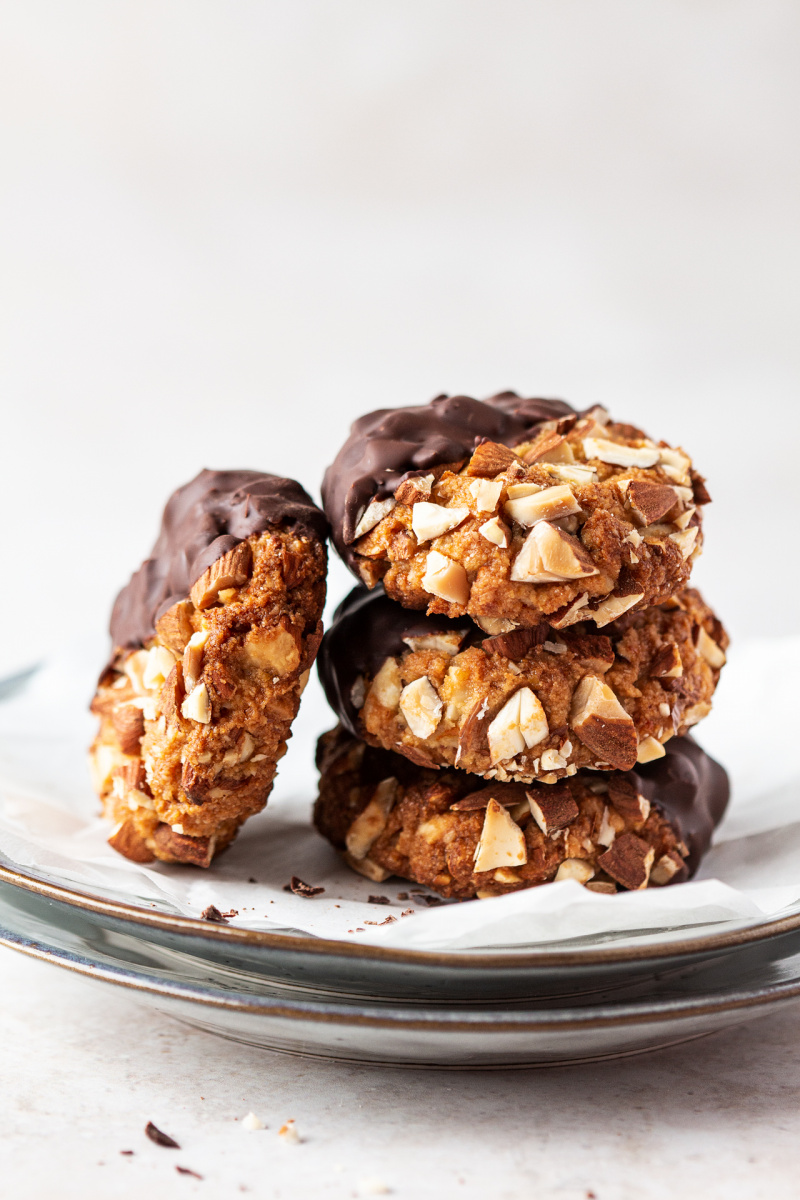 I love autumn and its low-in-the-sky autumn sun – maybe because I'm an October child – and we've been blessed with a fair amount of it here lately. I try to find a patch of it in my garden whenever I can. It's my favourite way to meditate, it's doubly relaxing with the feeling of sun on my face. It's been something I've had to call upon a lot lately as my anxiety has been on the up again in the past week. It's been tough, I won't lie, but I keep on telling myself that getting better is a process and it isn't always as linear as we would like.
Our household has been in the wars lately as Duncan has been suffering from a very rare from of tinnitus in the past few weeks. He has seen an ENT specialist and is due to have an MRI in a few weeks, but because of the pandemic the wait is longer than usual. He is a very open-minded and proactive human – something I really cherish in him – and so he has been trying to help himself by doing facial message, acupuncture and meditation (which he surprised himself by enjoying a lot), but unfortunately nothing seems to have any effect on his ear fluttering at all. Meditation allows him to deal with the frustration better but does little to lessen the symptoms.
The doctor has no idea of what caused it and whether it will go away on its own or whether it requires surgical intervention. We hope for the former but it's been weeks now and so Duncan is losing hope and leaning towards the latter. At the moment him and Tina are enjoying relaxing time in the sun with each other and I am hoping that she will summon all her cat healing powers…
In the sprit of autumn, today's recipe is a tray of cosy vegan almond cookies. They are deliciously crunchy on the outside, slightly chewy on the inside, with a subtle hint of orange and an optional coating of chocolate and are easy to make. They are based on my old recipes for flourless hazelnut and pistachio cookies, which you are welcome to try instead if they appeal to you more. This time I've set you up to make these with flax and maple syrup instead of aquafaba and sugar and I'm very pleased with the result. Duncan, who ate them all but one, loved them and I hope you will enjoy them too!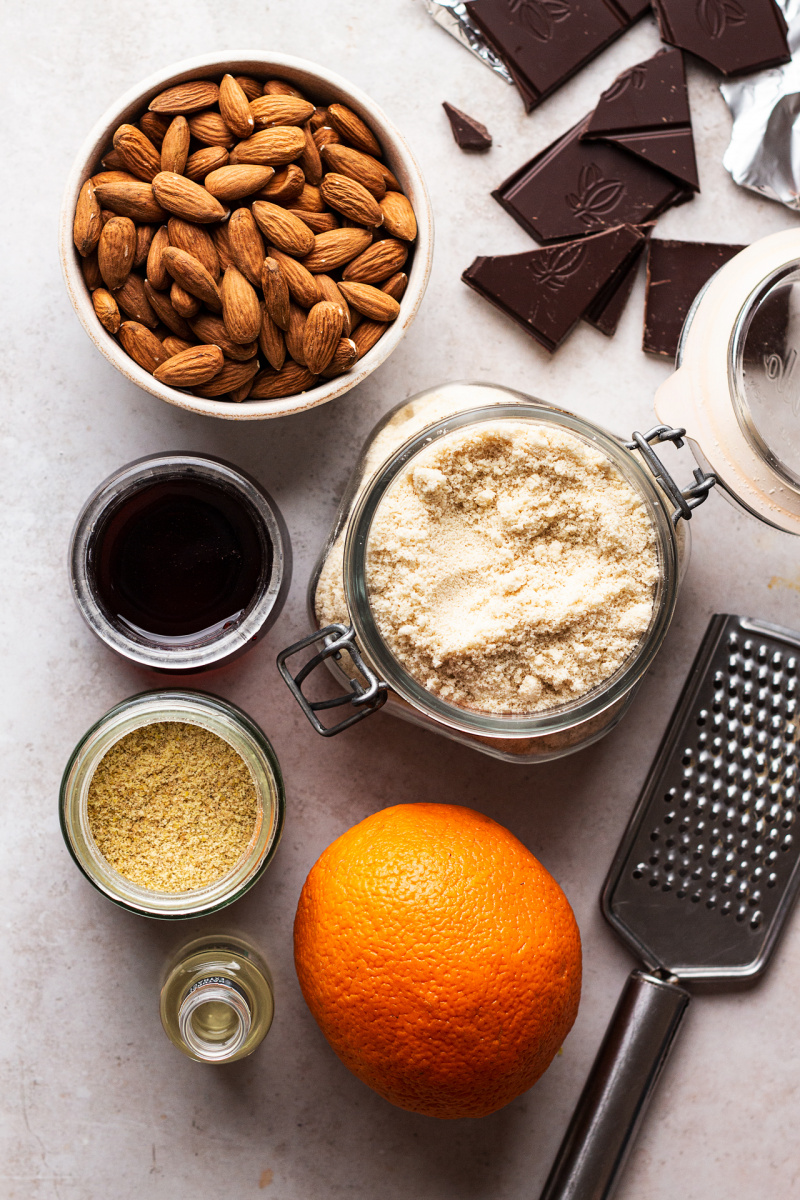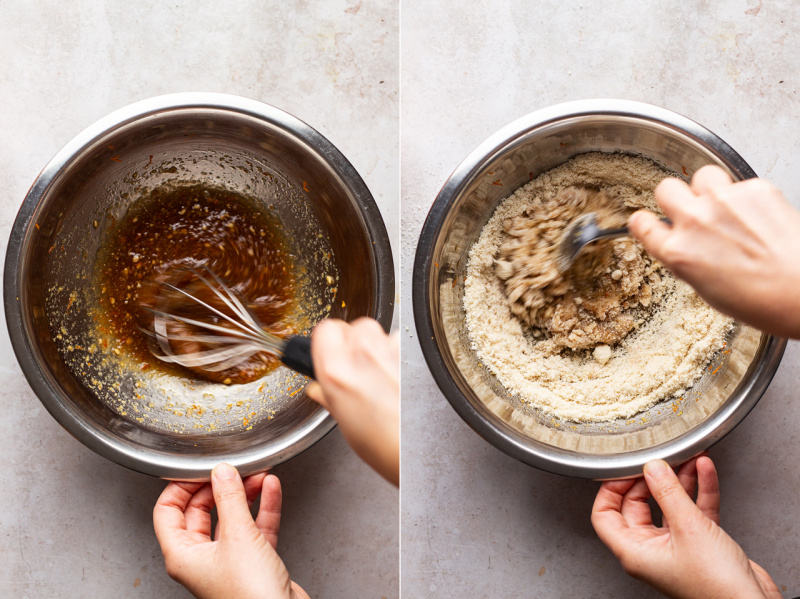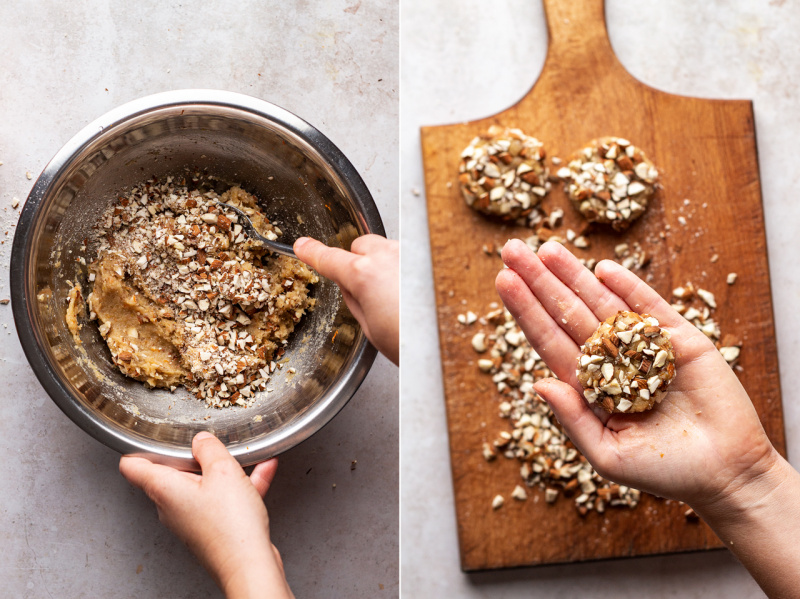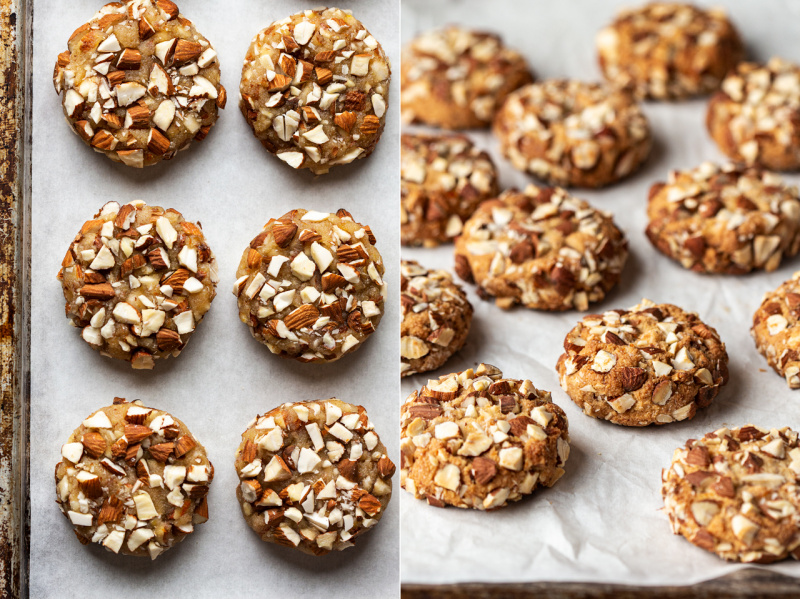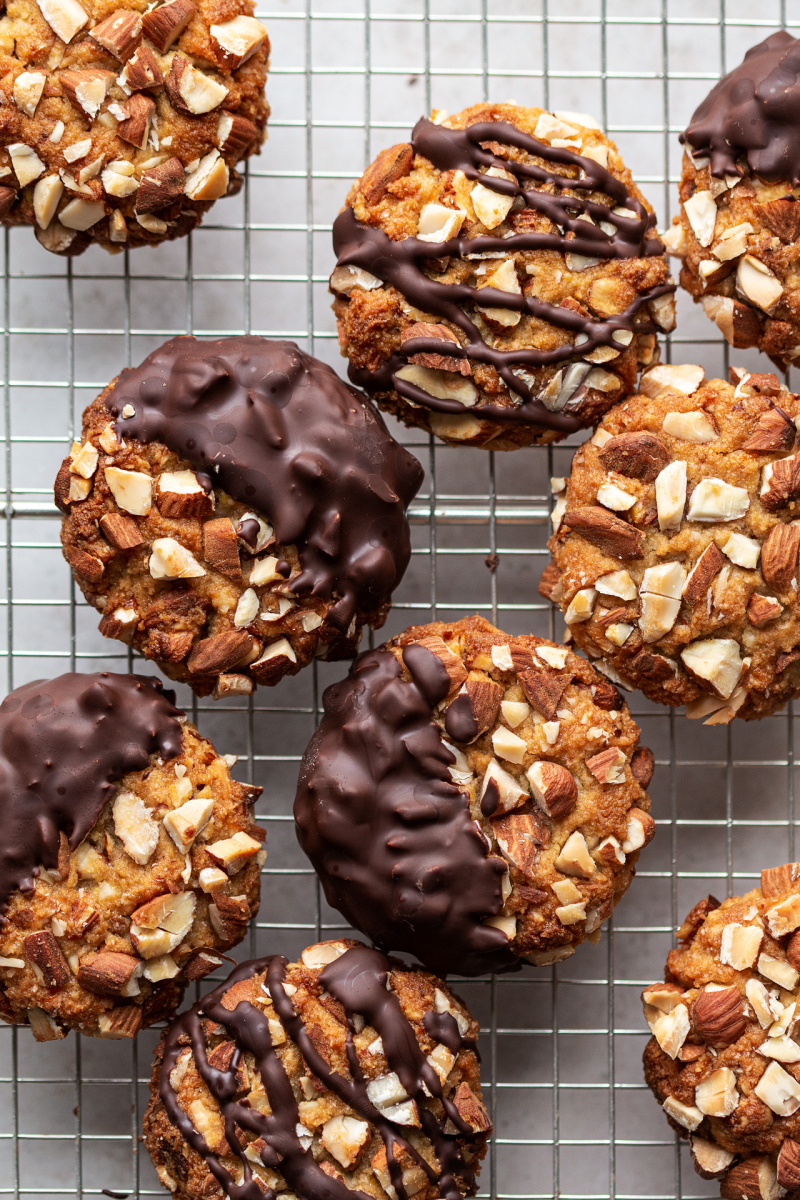 METHOD
Place flax seeds in a mixing bowl with 30 ml / 2 tbsp of water. Mix well and set aside to thicken. You should end up with a very thick mass when they've had a chance to rehydrate.
Meanwhile, chop half of the almonds coarsely – they will be used to coat the cookies in – and the other half less coarsely. You can also grind them but be sure to leave the grind quite chunky.
Add maple syrup, orange zest, salt and almond extract to the rehydrated flaxseeds. Whisk well with a wire whisk.
Next, fold almond flour and less coarsely chopped / ground almonds. Mix all the ingredients together so that you have a sticky cookie dough.
Preheat the oven to 175° C / 350° F.
Divide the dough into 12 equally sized pieces. Roll each portion of dough between the palms of your hands and then lightly press the dough into the coarsely chopped almonds to coat on both sides.
Place the cookies on a parchment-lined baking tray. Bake for about 20 minutes, until they are lightly browned on top. Remove from the oven and let the cookies cool down completely before storing or dipping in chocolate.
Melt the chocolate slowly over a water bath. Dip each cookie in the melted chocolate and place on a drying rack to harden. You can store them in an air-tight container for a few days, but these are nicest / crunchiest straight from the oven.
NOTES
*Any flax seeds, I used golden variety but regular flax seeds are fine too. Please be careful with buying pre-ground ones as I have recently bought some that do not work (don't become gelatinous when hydrated) at all.