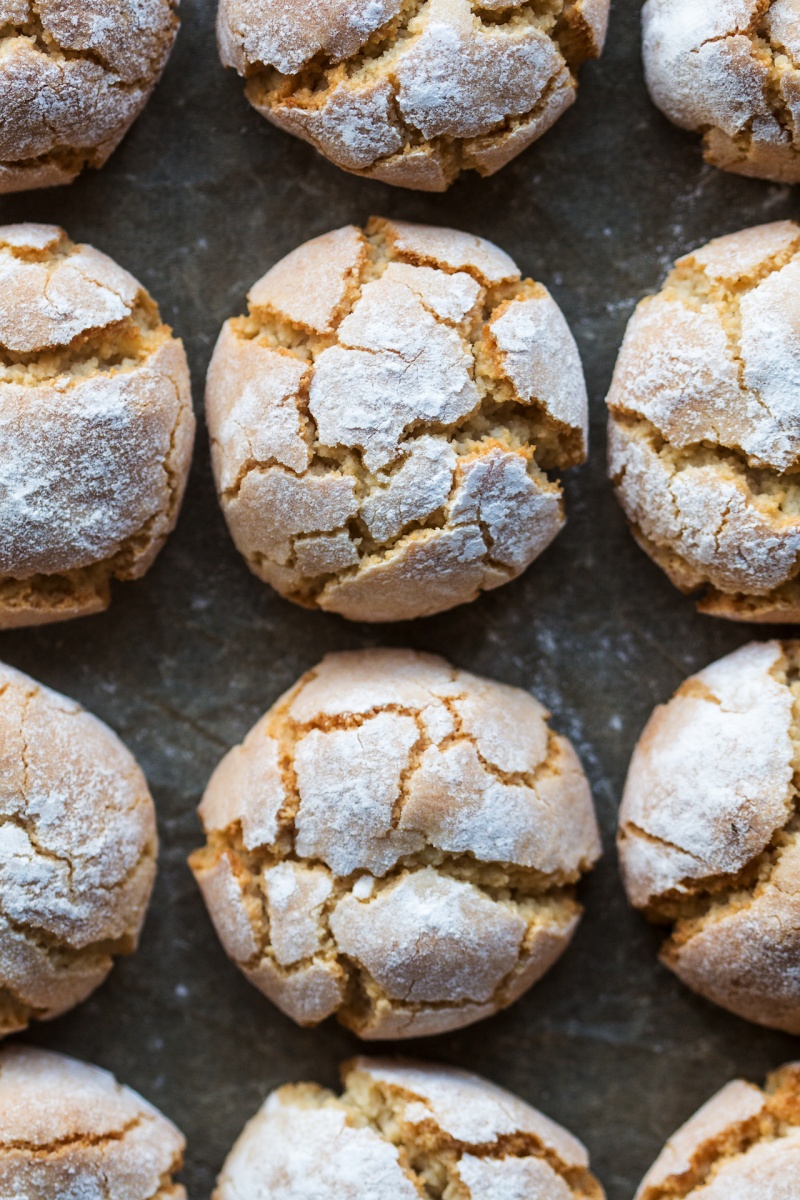 While I am dreaming of a white Xmas – which, let's face it does not look likely – I have decided to make myself a tray of snow-covered cookies instead 🙂 . They are my eggless take on the famous Italian almond cookies amaretti morbidi, except that morbidi does not mean what you probably think it does. It simply means 'soft' as, like their traditional counterparts, they are soft and chewy on the inside and a touch crispy on the outside. Heaven! Especially with a cup of good black coffee!
Traditionally these almond cookies rely heavily on eggs, but the longer I am a vegan chef (although I never tend to think of myself as such, I am simply a fussy 😛 amateur cook who enjoys a bit of creative tinkering), the more I am convinced that anything non-vegans can eat, we can eat too.
In this recipe, my trusted old friend aquafaba has done all the heavy lifting and while it's been ages since I had the original version, I honestly don't think anyone would be able to tell that these are vegan. Once I refined the recipe, I was thrilled with how they came out and they are now officially part of my Xmas cookie repertoire. They also make a gorgeous Xmas present and I could bet that the recipient would think that you got them in some fancy Italian deli in town.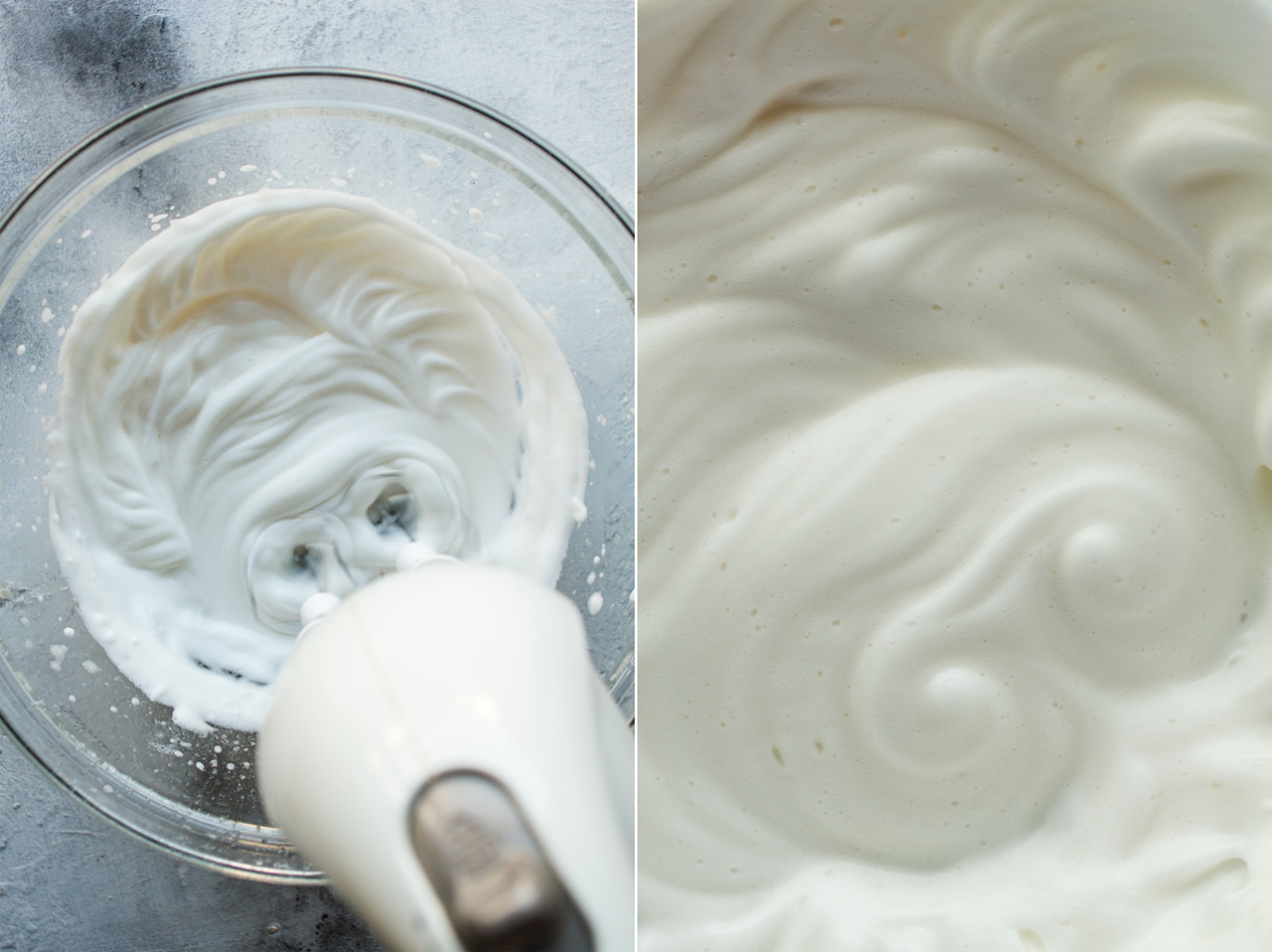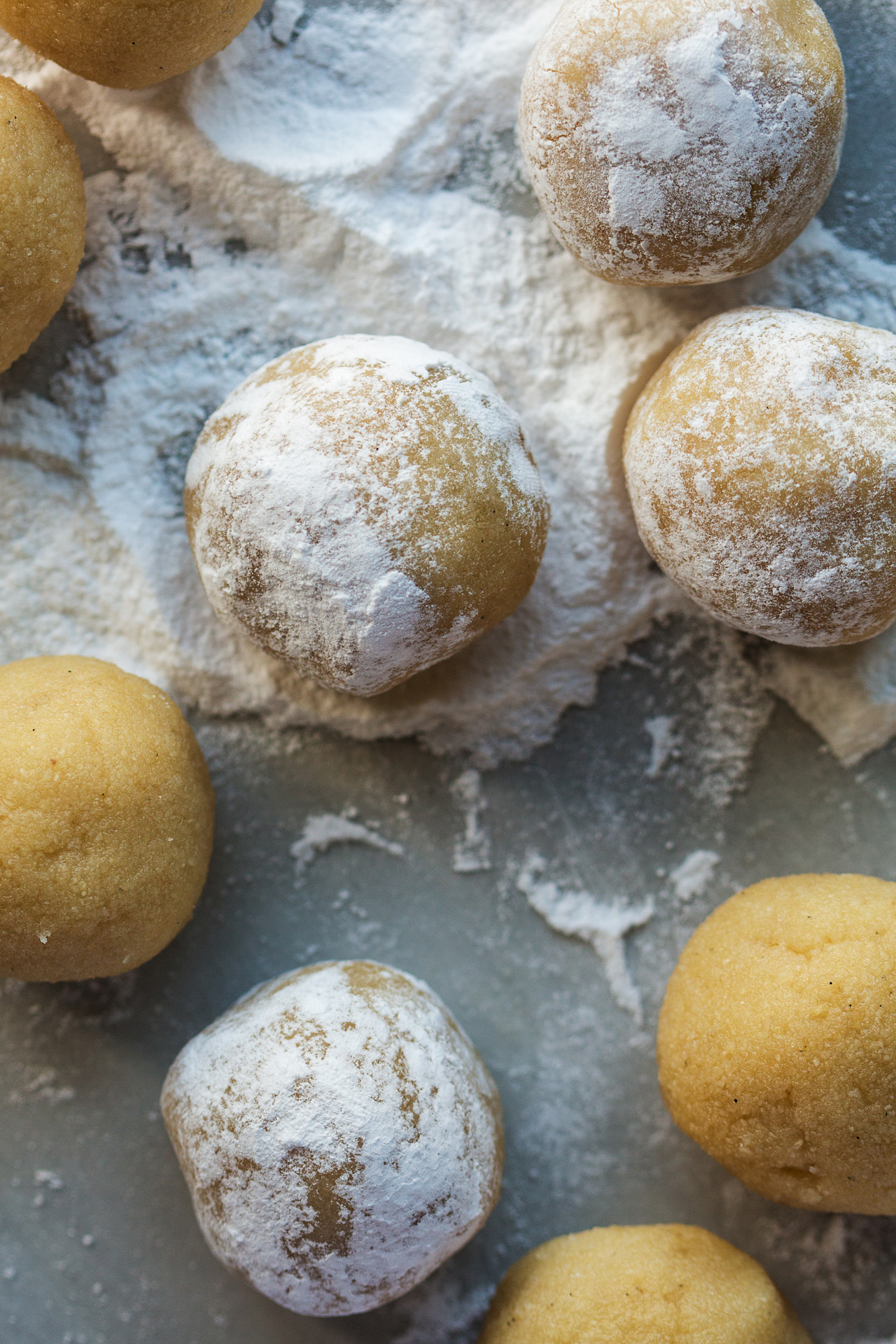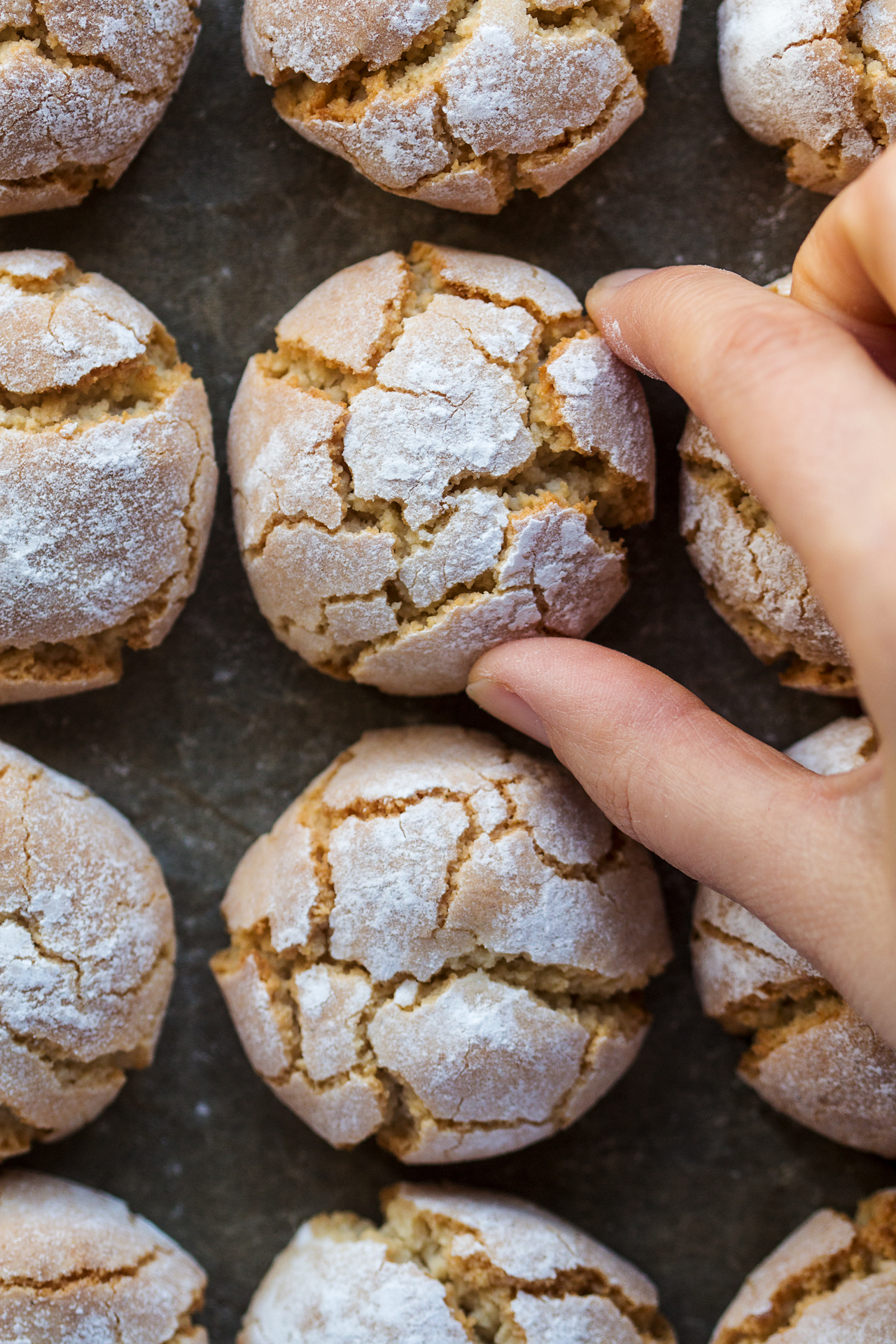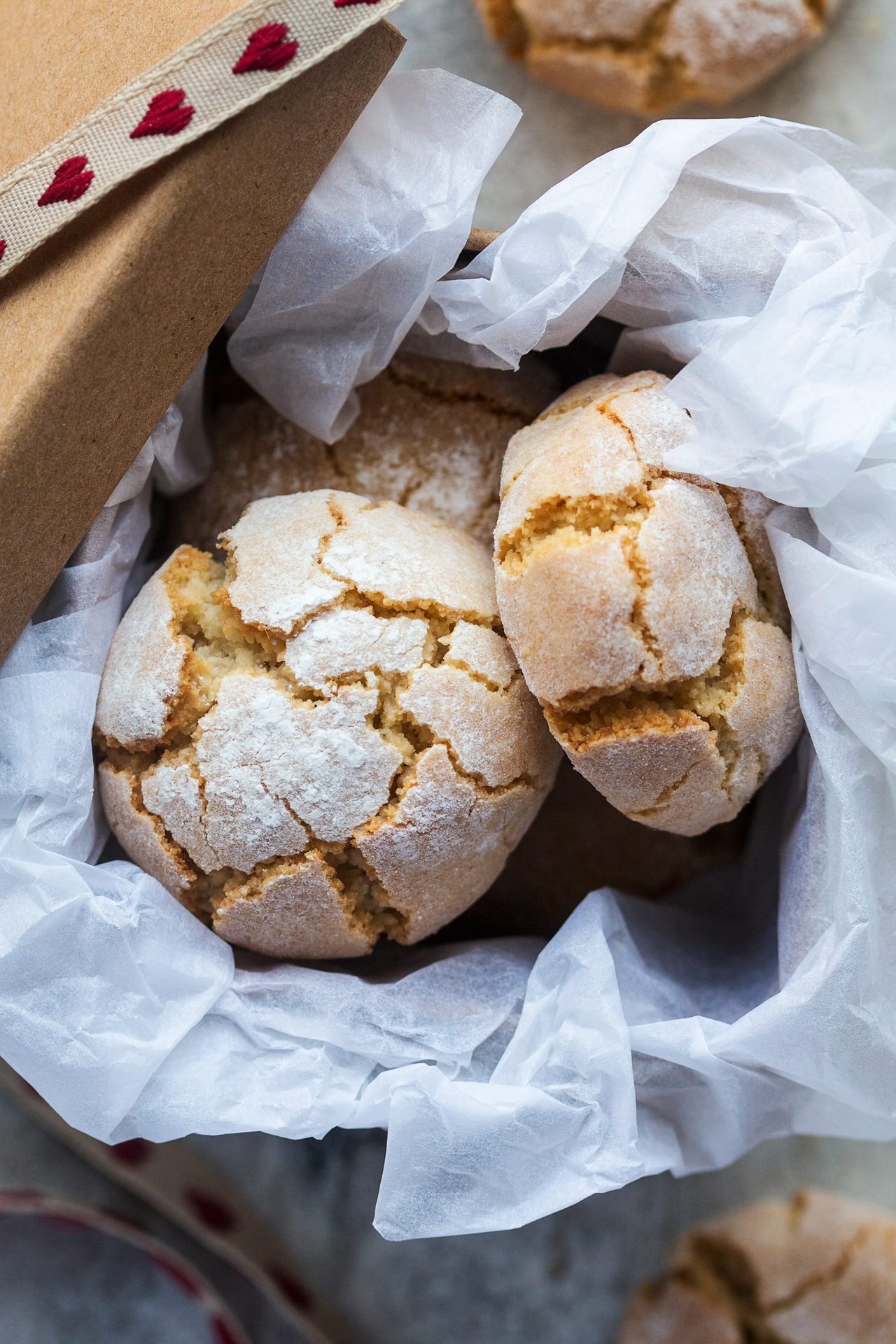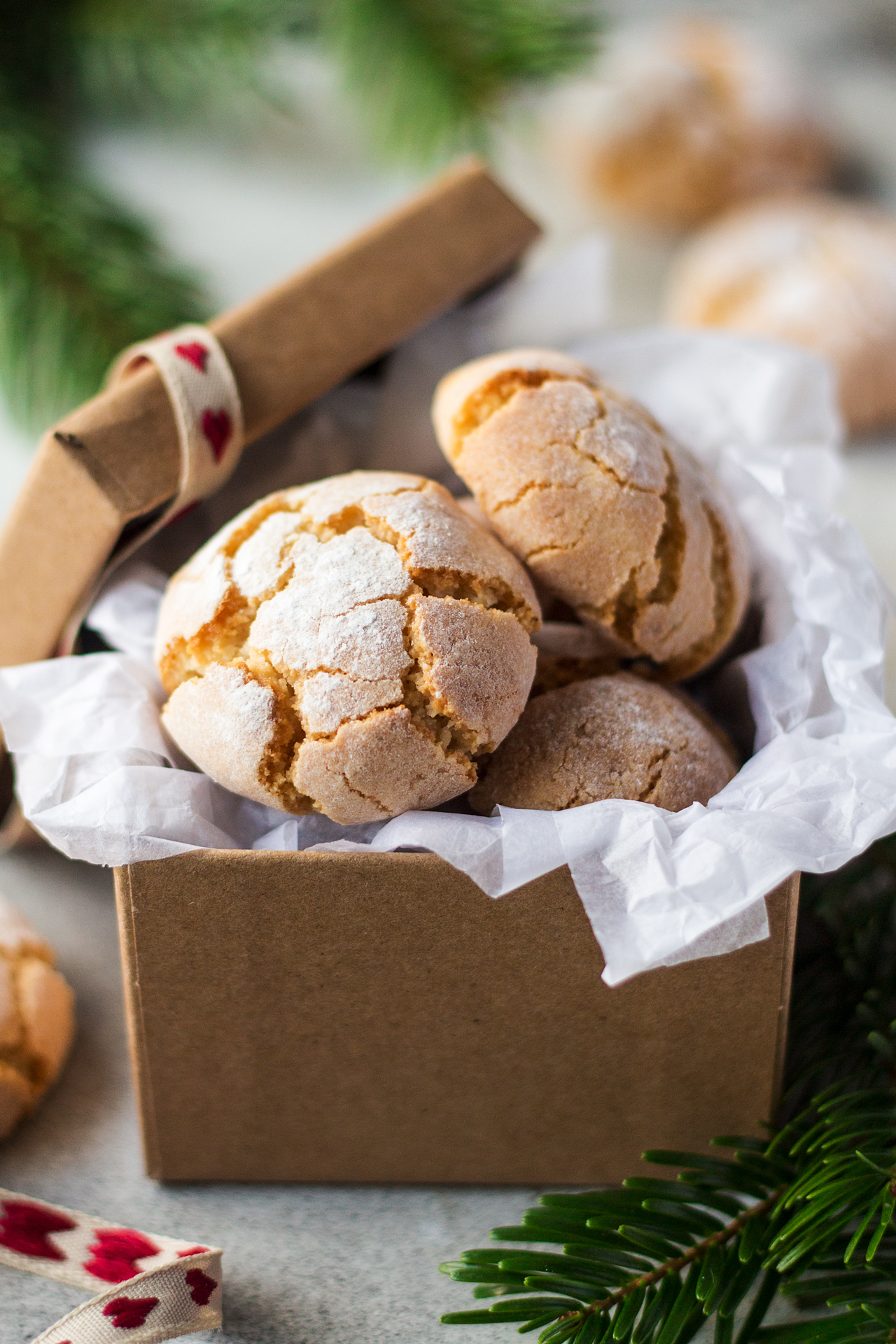 METHOD
Preheat the oven to 175° C / 350° F and line a large baking tray with a piece of baking paper.
In a large mixing bowl, mix the ground almonds, sugar and baking powder.
Place the aquafaba (use only 60 ml / ¼ cup if using amaretto*) and lemon juice in a spotlessly clean bowl – even the tiniest grease residue will inhibit the aquafaba from reaching stiff peaks.
Whip the aquafaba with an electric mixer until stiff peaks form – you need to be able to invert the bowl over your head and the mixture should not move at all.
Gently fold in 2 tbsp of whipped aquafaba into the mixture and then fold the rest in gently.
Add Amaretto (if using), vanilla paste and almond extract. Mix really well.
Form the mixture into balls (I made fifteen 26 g / 0.9 oz balls) and roll them in the icing sugar.
Place the cookies on the prepared baking tray, making sure you leave enough space between them. You can leave them as they are, or gently flatten them a little with your palm. The former look cuter (I think), but the latter get a crispier shell once baked.
Bake for about 17 minutes, until the tops are lightly browned and cracked in places. Allow them to cool completely to crisp up and become less fragile.
Store them in an airtight jar for up to 5 days.
NOTES
*You can add a dash of amaretto liqueur like Disaronno for more flavour. If you do, replace 1 tbsp (15 ml) of aqauafaba with 1 tbsp (15 ml) or amaretto. Do not add amaretto until step 6.
*I personally think that 125 g (½ cup + 2 tbsp) of sugar is enough, but if you would like them sweeter, use a couple of tablespoons more. I have noticed that traditional amaretti recipes that use eggs, also use more sugar.