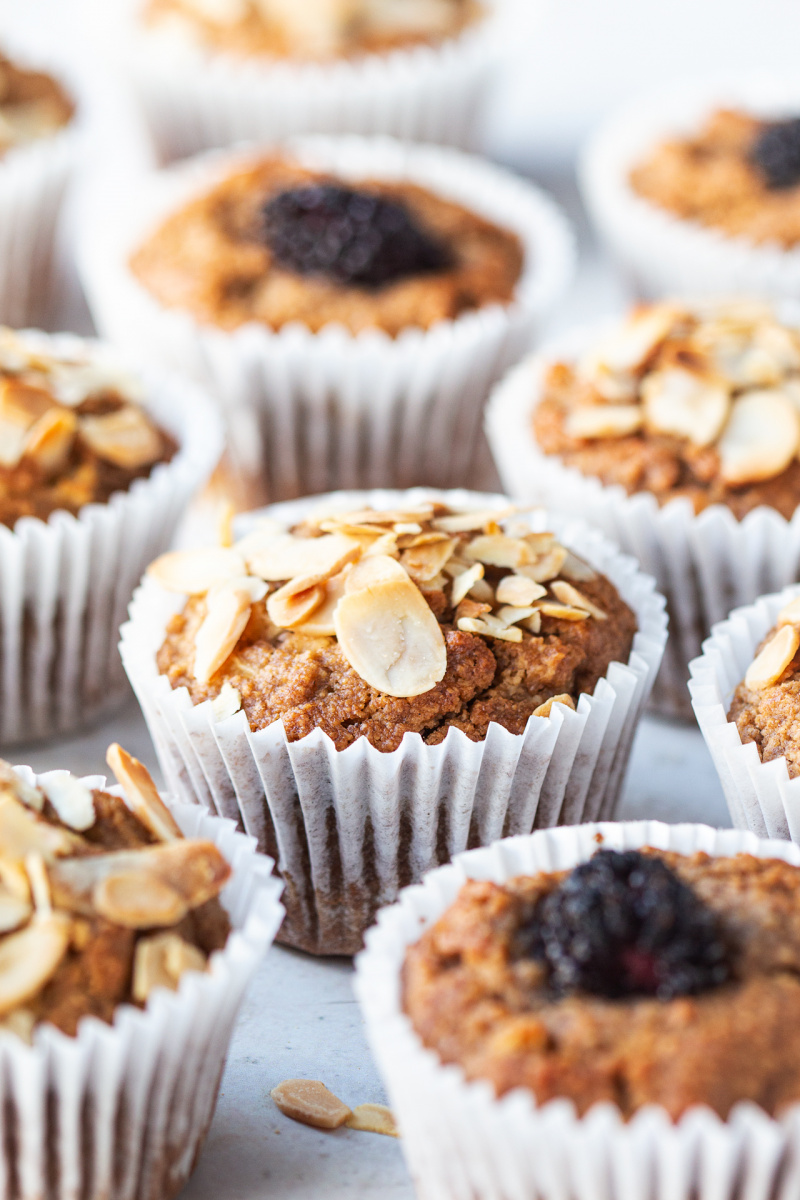 We are waving at you from an Eastern sea town of Crete, Sitia, where we checked in last night after two days in Heraklion. Yesterday was a bit testing. When we went to pick up our rental car that we booked four months in advance, we were told that they cannot give it to us as neither of us has a credit card!
We don't like the idea of spending over our means so we both got rid of our credit cards a long time ago and this has never been an issue before. We tried to talk sense into them, but they would not budge!
By way of compensation, they hooked us up with their mate who said he could turn a blind eye to us not having a credit card but the price he quoted us was laughably extortionate! We didn't even have to think about it, we walked straight out.
It took us about 2 hours in the heat of the day to finally sort out something acceptably priced. We had a nice, relaxed drive East, a decent lunch in a taverna on the way and we got to our destination really looking forward to a shower and perhaps some late beach time, but it wasn't meant to be.
Our accommodation host had gone AWOL. He didn't get in touch with us at all, did not respond to any of our messages and wasn't picking up his phone. We set up camp in a local cafe and tried various ways of contacting him and started looking for alternative accommodation when finally, 2 hours later, I managed to get through to him. It turns out that he forgot to inform us that his mum was waiting for us at the house all along.
Doh and phew… She was this sweet Greek lady who was surprised we didn't knock at the door and my explanation that we didn't quite have the exact address and didn't want to barge on someone else by mistake did not make any sense to her – no Greek would have been that shy 😉 . In the end, it all turned out fine and we have a nice apartment by the sea with a usable kitchen and as many as three terraces (one for each type of wind!!) all to ourselves, so it's all good. I also got a glut of homegrown peppers from our host as soon as I told her that I plan to do some cooking with local produce. While Greek bureaucracy can sometimes make you see red, the people always make up for it.
Meanwhile, here is a recipe I came up with a while back. It's inspired by our very first apple tree harvest, which caught us by complete surprise. While we were told by the previous house owners that one of three fruit trees in our garden has delicious apples, we did not expect them to be ready for harvest at the beginning of August or to come in such abundance. I've had to learn to can the apples (something I swore a would never bother with as a 20 something), we gave lots away and some of them I turned into delicious vegan apple muffins cos apples and cinnamon and oats belong together. I hope you'll agree! x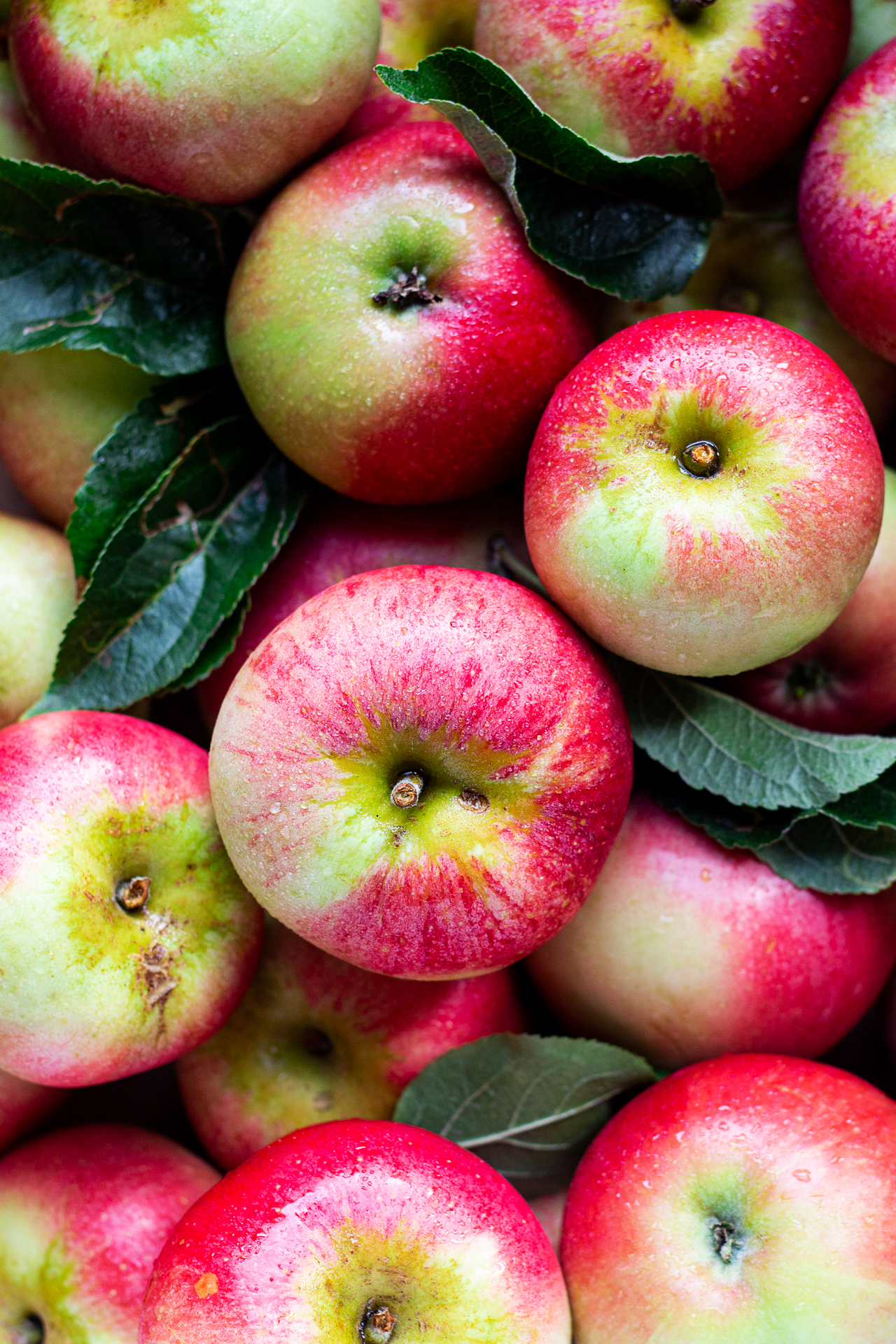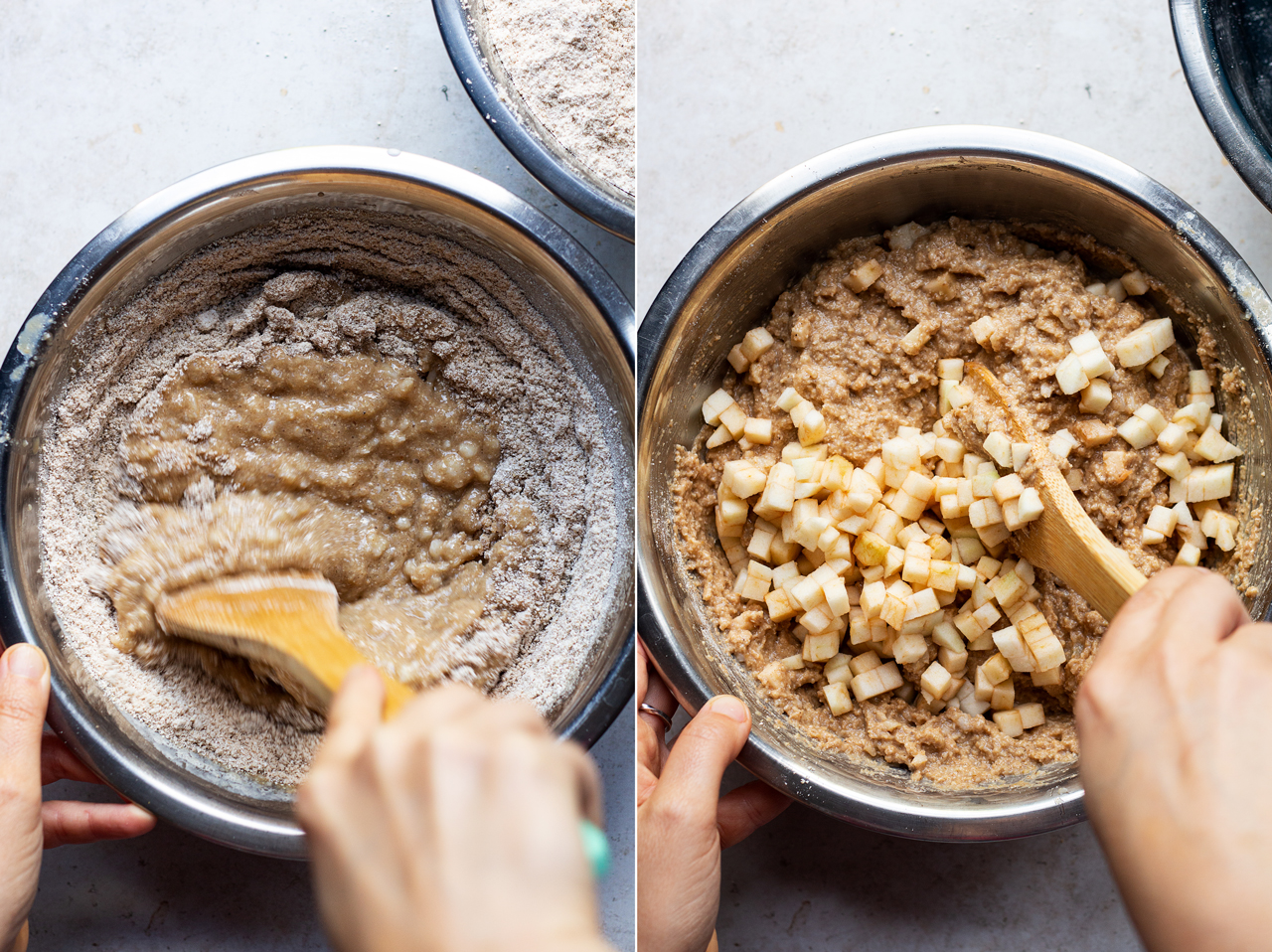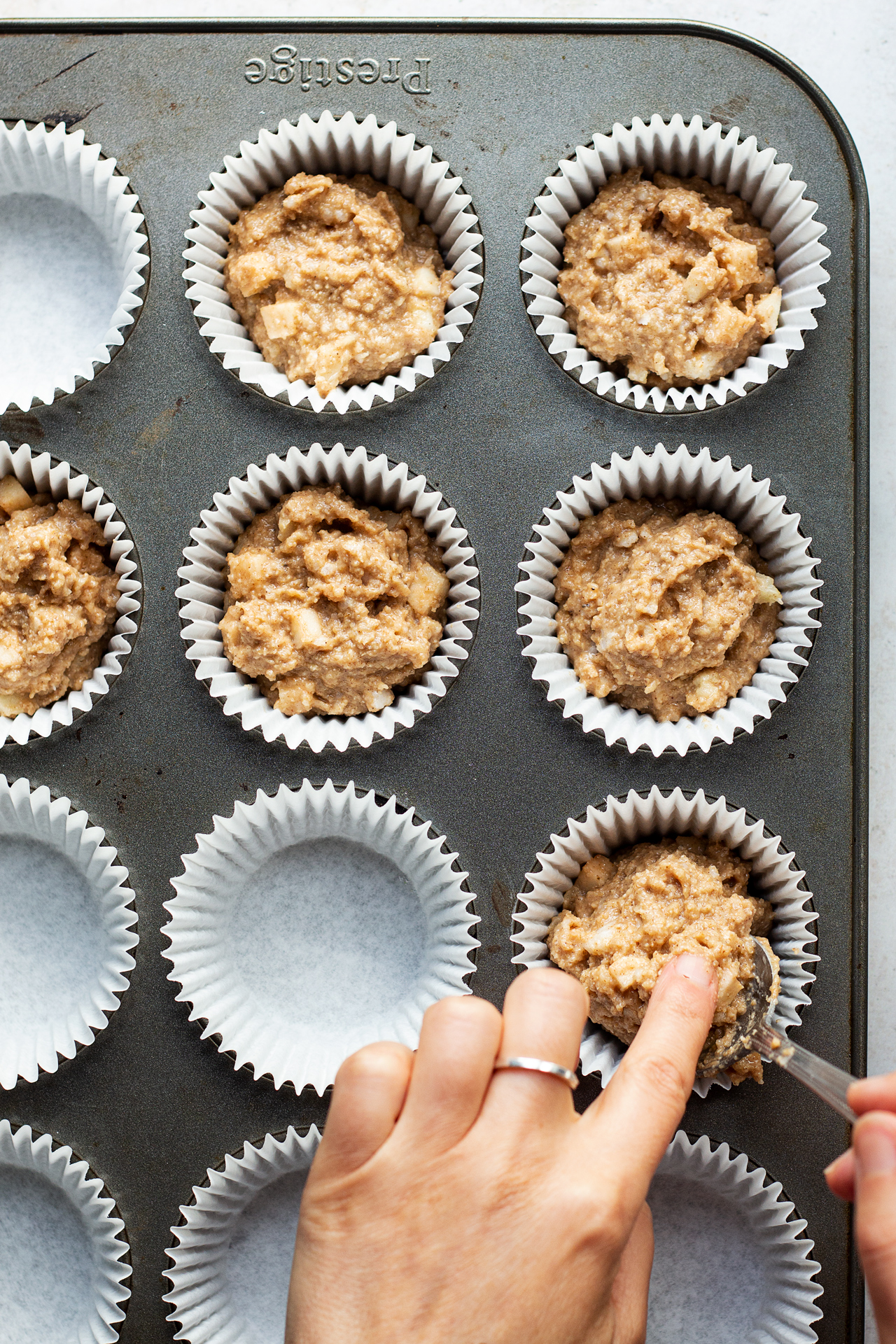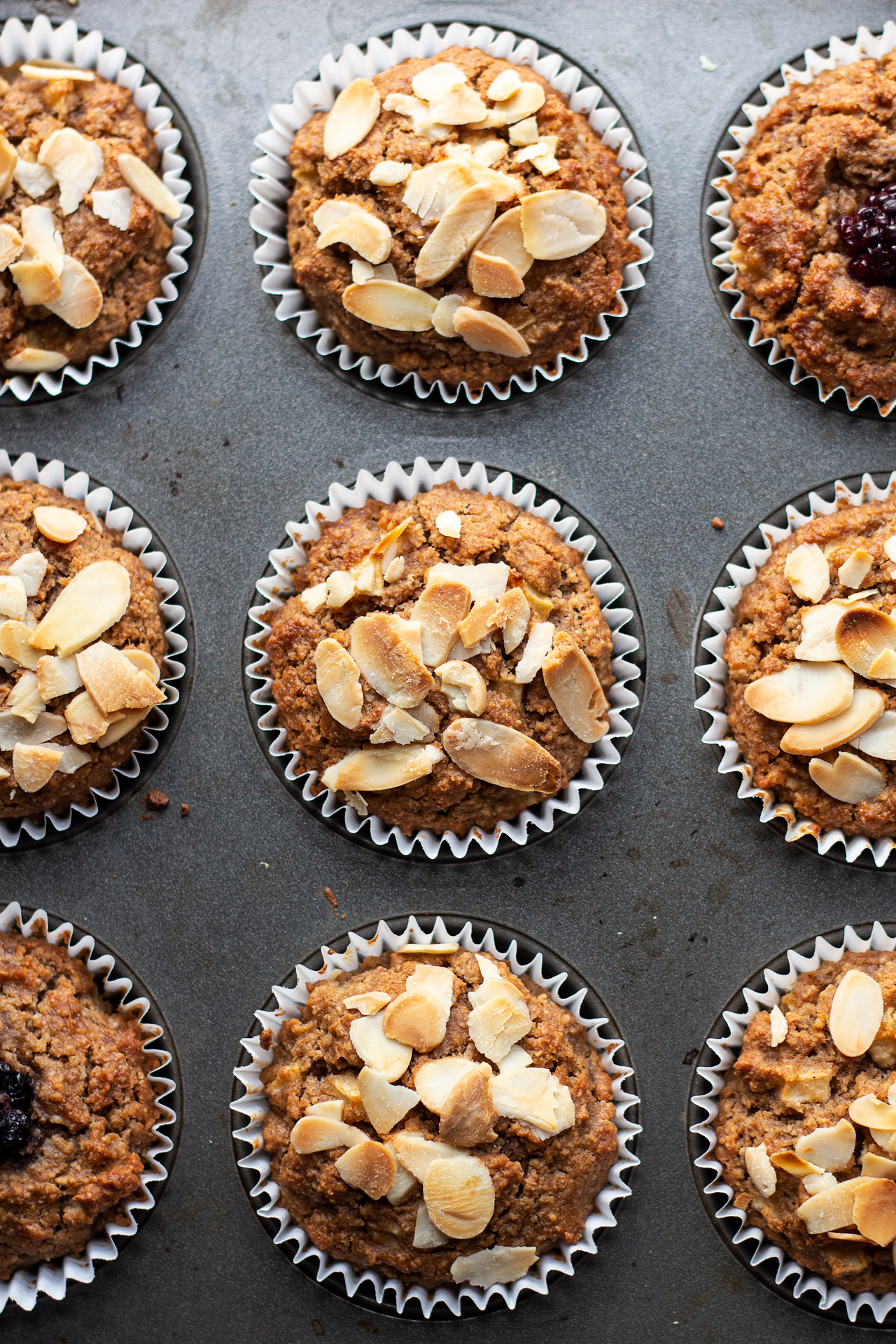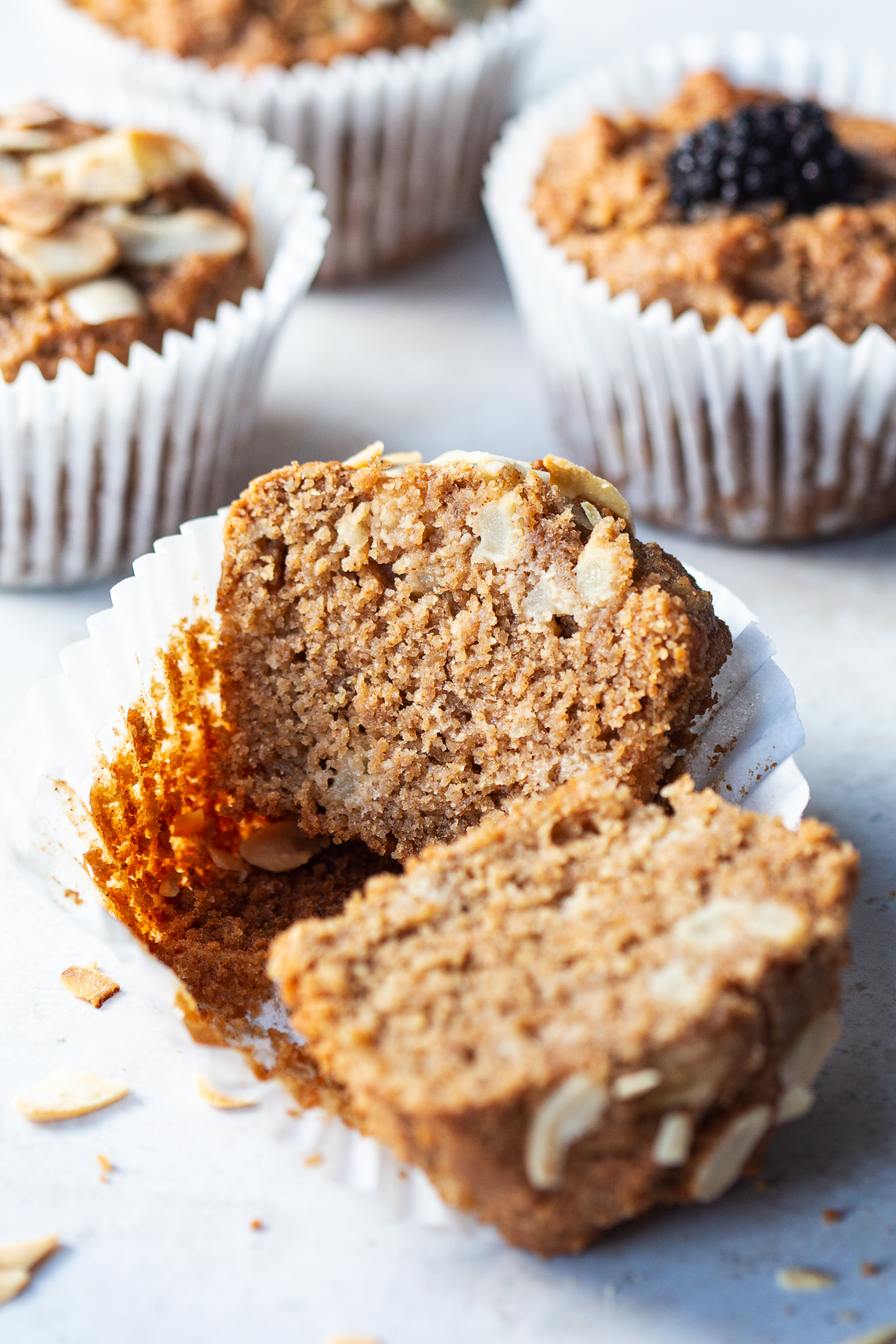 WET INGREDIENTS
DRY INGREDIENTS
200 g / 2 cups oat flour (GF certified if needed)
100 g / 1 slightly heaped cup finely ground almonds / almond flour
1/8 tsp salt
¾ tsp baking soda (GF certified if needed)
1½ tsp baking powder (GF certified if needed)
3 tsp cinnamon
3 cardamon pods (¼ tsp ground), crushed in a pestle and mortar
1 cup finely diced apples
flaked almonds or blackberries, for topping
METHOD
Set the oven to 180° C / 355° F. Grease a standard 12 hole muffin tin with a tiny bit of olive oil.
In a bowl mix together sugar, almond milk, applesauce, oil and vanilla extract. Whisk vigorously with a hand whisk.
In another bowl mix together oat flour, almond flour, salt, baking soda, baking powder, cinnamon and cardamom.
Place a sieve over the bowl of wet ingredients and sift the dry ingredients into the wet ingredients. Mix well.
Fold diced apples and divide the mixture between 12 muffins.
Sprinkle the tops with untoasted almond flakes or decorate with a blackberry.
Spoon the batter between 12 muffin holes and bake for 25-30 min – I found that the maple syrup version took 5 minutes longer (30 min). The muffins are done when a toothpick comes out fairly clean. Let them cool down completely before removing them from the tin and eating.
NOTES
*To make it, I simply peeled and cored the apples, cut them into same size chunks and placed them in a large pot with a good splash of water at the bottom to prevent the apples from catching. I simmered it, covered, on a low heat until the apples disintegrated into an apple sauce.