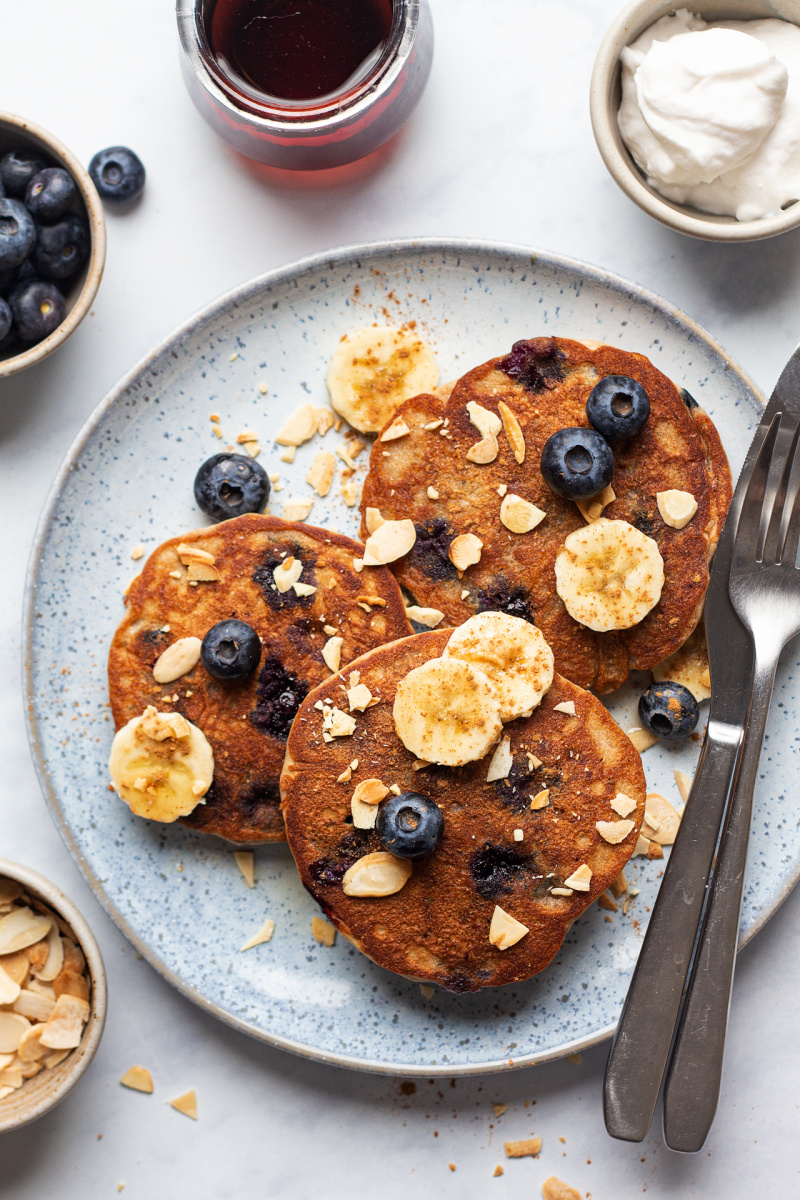 How weekend ready are you, guys? I am so very ready and just hoping that the weather will be tame. We are heading off to Wales this weekend to see our friends who live in Mumbles and whom we have not seen in years. Last time I saw them both was about 8 years ago when they lived in beautiful Sydney, Australia. We are looking forward to some socialising and jumping into puddles (rain is certainly on the cards) with their 3 kiddos.
It's a bit of a funny story, that trip. When we woke up last Saturday morning and saw Dennis (the storm) ravaging our garden our hearts sunk as we were supposed to drive to Wales that morning. Duncan jumped online and when he saw that the Severn Bridge was already partially shut down, he rang his friend to cancel. We were gutted as we were looking forward to it so much and we also paid an excessive amount of money for the accommodation as unbeknownst to us we were booking this trip right in the middle of the school mid-term.
Duncan sensed that his friend was a little bit off but gracious about this over the phone. When they got off the phone, his friend texted saying 'wasn't this supposed to be the weekend after, mate?!'. Of course it was! Duncan did a Duncan and got confused about the dates he actually booked. He also confused the airbnb host telling him that we won't be coming after all. We were laughing so hard when we realised this. We were obviously relieved that we did not have to get into the car at all (not sure if I would still have a sense of humour about this after 5 hours on a congested road) and that we still have the trip to look forward to.
Duncan has a lot of strengths, but remembering bookings is not one of them. He once booked a train for the wrong day and was annoyed to discover that there were people sitting in our seats when we boarded. Luckily, he checked his ticket before calling them out on it and it turned out that we were not meant to be travelling until the day after. True story that. He also always manages to land on four paws (very much like his totem animal – a cat) so maybe that is why he never learns. Bless his socks, I do always give him a gentle ribbing about this, but try to accept that that's just one of his quirks I need to live with. There are certainly worse things!
As next Tuesday is pancake day and I have this delicious pancake recipe I've been sitting on for a while, I've decided that there is no better time to share it than now. It's an amalgamation of two of my previous recipes, for banana pancakes and blueberry pancakes, and it's currently our household's firm favourite.
When I make these pancakes for us, I tend not to bother with making small, cutesy pancakes, but 3-4 giant pancakes instead. I tend to have one and Duncan gets two. It's much quicker that way, less of a faff and uses less oil – I typically use only about a quarter of a teaspoon of oil per one big pancake on my non-stick pancake pan. I love making mine with buckwheat flour (sometimes I will add third of oat flour too), but regular all purpose flour works a dream also. There is no need for flax or chia eggs or any other egg replacements as mashed banana acts like an egg, making these pancakes moist yet fluffy and lightly sweet without the need for any added sugar.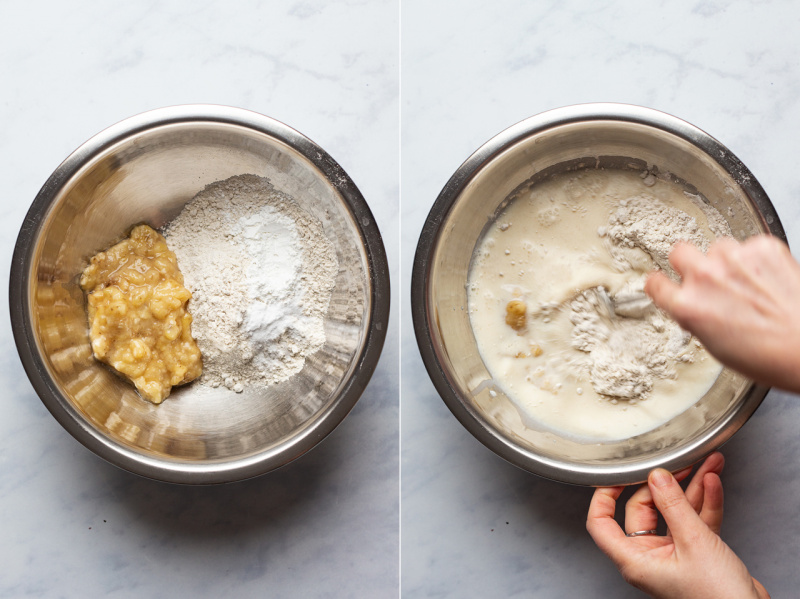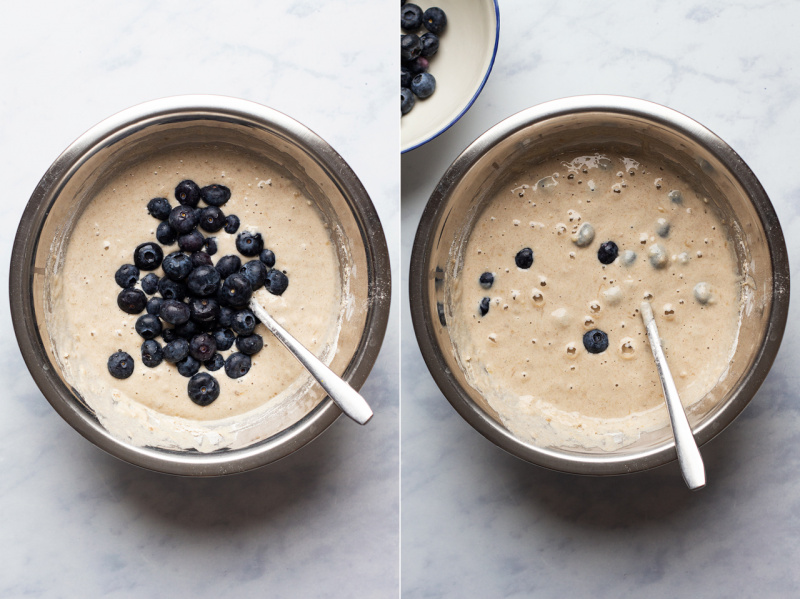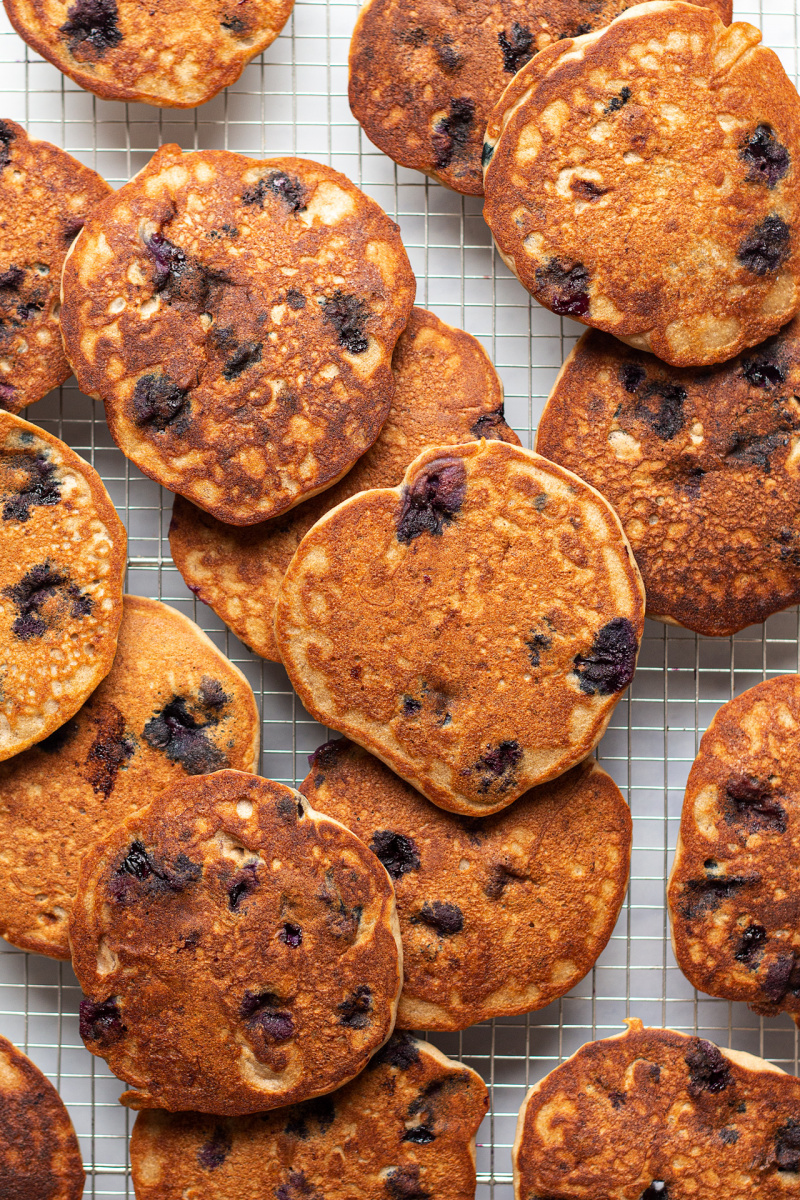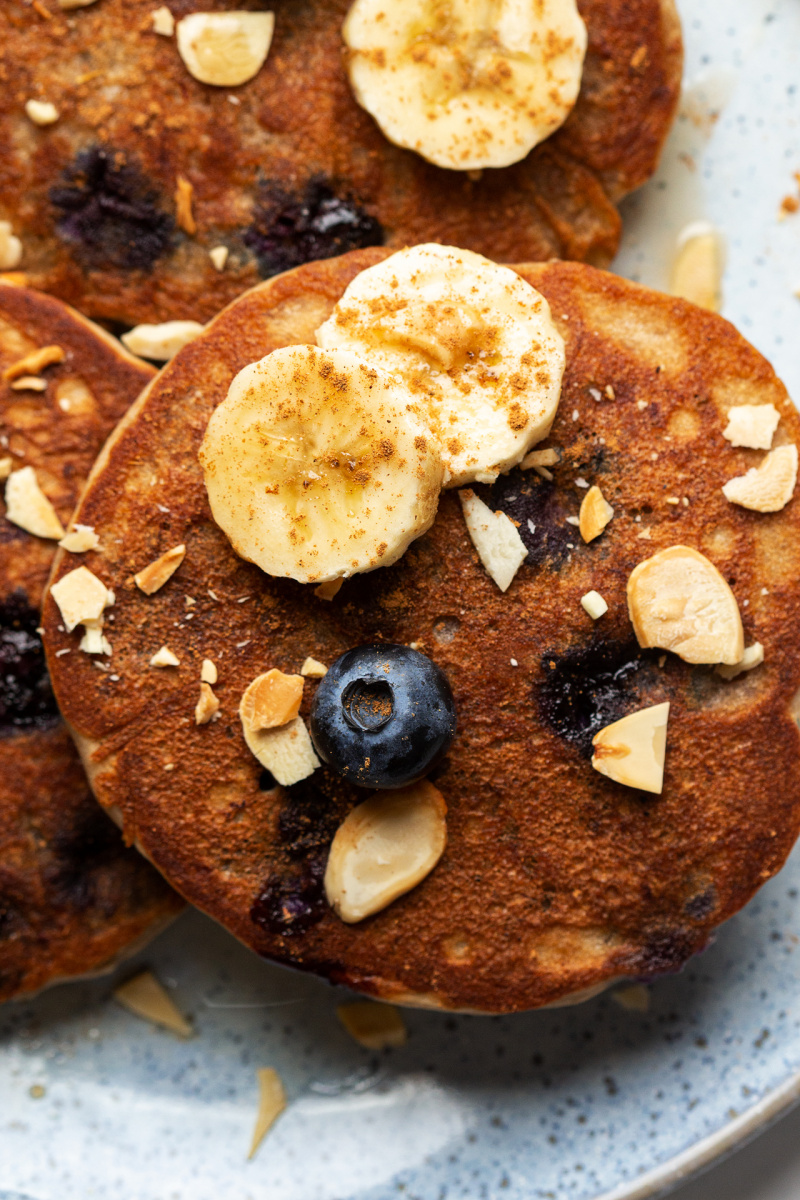 PANCAKES
½ cup mashed up banana, about 2 small
2 tsp baking powder
½ tsp (gluten-free if required) baking soda
1 tsp acid (lemon, lime juice, apple cider vinegar)
125 g / 1 cup buckwheat flour* (or regular all purpose flour or all purpose GF flour mix (this)
approx. 180 ml / ¾ cup almond (or other plant) milk
150 g / 5.25 oz fresh blueberries
2 tsp vegetable oil, for frying
OPTIONAL EXTRAS
maple syrup
nuts (I used toasted almond flakes)
thick vegan yogurt
METHOD
In a large mixing bowl, combine mashed up bananas, raising agents and acid. Mix well.
Next, add in flour and slowly add in plant milk until you get a thick (doesn't run off the spoon anymore), uniform batter.
Finally, fold in blueberries, leaving about a third for decoration.
Heat up a medium non-stick frying pan on the stove, but be careful not to get the pan too hot as the pancakes will burn before cooking in the middle.
Brush the pan with a bit (I found that ½ tsp is enough if you're using a non-stick pan) of oil using a silicone brush.
Ladle scant ¼ cup of the pancake batter per pancake. Cook each pancake for about 3 minutes (until tiny bubbles appear on the surface and burst) on one side and then flip. Cook for 1 minute on the other side.
Keep the cooked pancakes in a stack in a warm oven while making the rest. Serve with maple syrup, nuts and a dollop of vegan yoghurt if you wish.
NOTES
Buckwheat flour doesn't contain gluten, but it can get cross-contaminated during processing so if you are gluten intolerant make sure you buy a gluten-free certified brand.