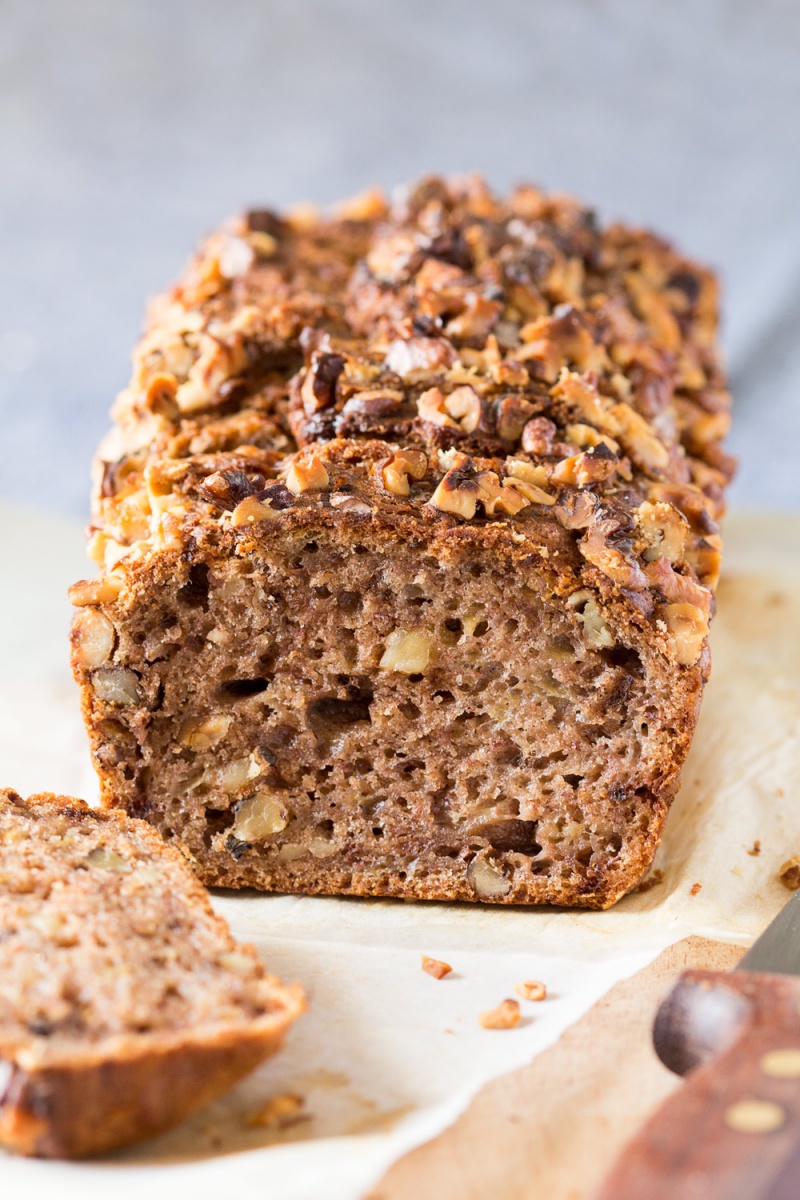 It's been a long time since I last made a cake and even though I was supposed to hold off until January is officially over, I could not help myself. Plus, I have something to celebrate so I thought, what the heck, I shall make a cake for Friday!
I'm celebrating my first anniversary of being a full-time blogger! How cool is that? I cannot believe that it has been a full year since me and my (now) fiancé launched Lazy Cat Kitchen. What a crazy ride it has been!
It all started with a silly idea we were idly discussing in a car, on the way to somewhere. While Duncan was half-serious, I was not sold on it at all as I did not think I could do it, frankly! He wasn't going to let me run away and hide. He kept on bringing it up and shooting all my pathetic excuses down.
Finally, I had to agree to give it a go. What followed was an insane year and a few months (it took us a few months to make the website and shoot the initial recipes) of ups and downs, feeling on the top of the world and a bit overwhelmed, feeling humbled and grateful.
It's been a steep learning curve, but so immensely satisfying that I would not change one thing! I've cherished every single comment and email from you saying that you like our site and our recipes have helped you in some small way to eat better and feel better, to find your way to veganism, to sustain your choice to lead a compassionate lifestyle or to inspire you. It's been so fulfilling!
Thank you all so much for your amazing support, kind words and motivation. Despite my initial worry that I will run out of recipe ideas after 3 months or so, I now feel more inspired than ever and I'm so looking forward to another year of this crazy adventure. Bring it on!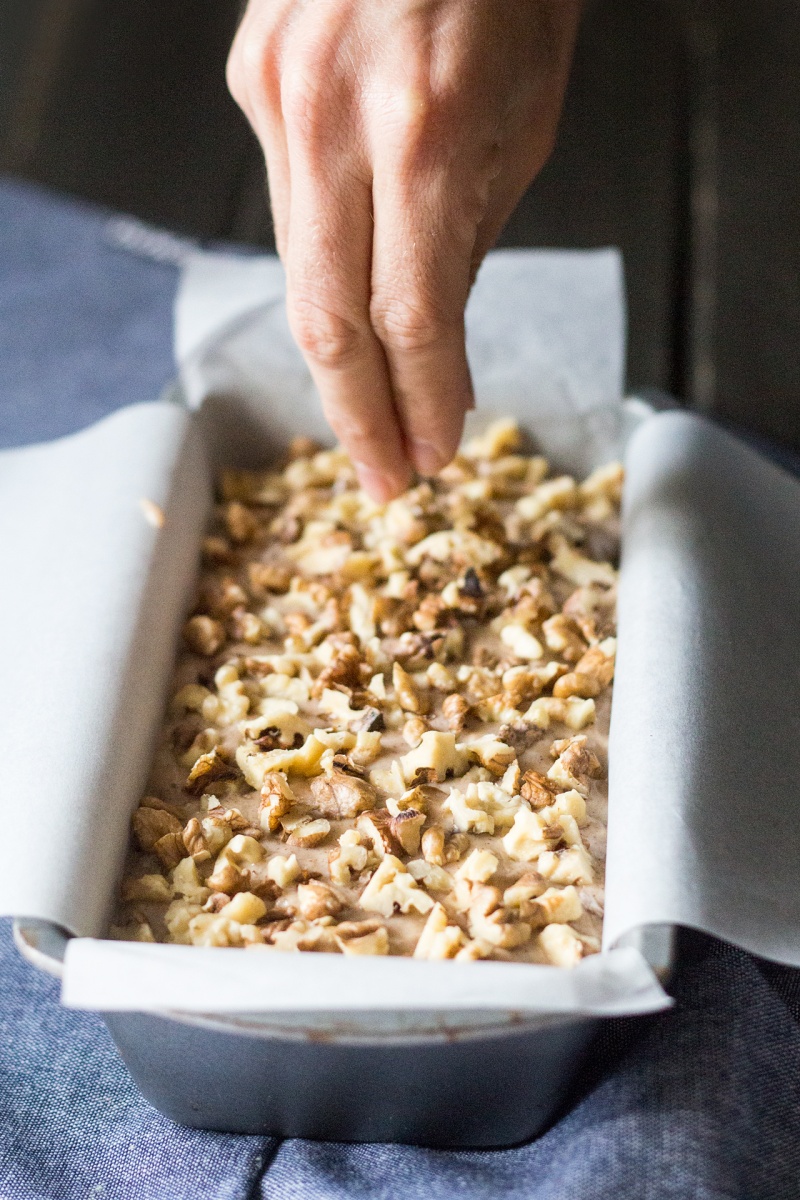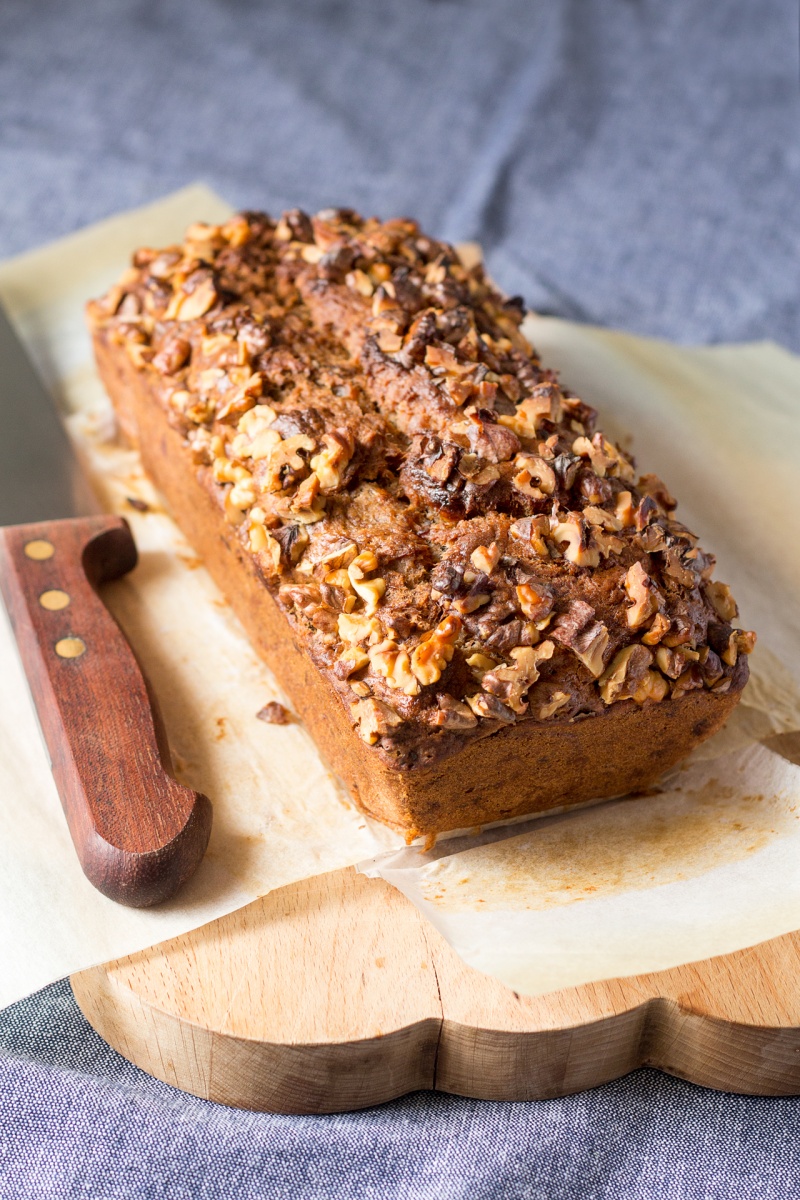 Dry ingredients
180 g / 1½ cup all-purpose flour, sifted
½ tsp of baking powder
1/3 tsp of baking soda
1½ tsp of cinnamon
Wet ingredients
1½ cups of mashed up, overripe bananas / 3 medium-large bananas
75 ml / ¼ cup + 1 tbsp of olive oil
75 ml / ¼ cup + 1 tbsp full fat coconut milk
100 g / ½ cup brown raw cane sugar
1 tsp lemon or lime juice
½ cup walnuts, chopped + more for sprinkling (optional)
METHOD
Warm up the oven to 175° C / 350° F and line a 900 g / 2 lb cake tin with baking paper. Move the oven rack a notch down from the middle position.
In one bowl, combine all dry ingredients. In another bowl combine all wet ingredients and ½ cup walnuts.
Add dry ingredients to the wet ones in three batches mixing well each time. Mix until there is no dry flour left, but do not overmix!
Pour the cake batter into the tin and sprinkle chopped walnuts on top if you want. The cake is just as nice without them.
Bake for about 65-70 minutes, the exact time depends on the individual oven. Remove from the oven and let it cool down completely before cutting.
NOTES
I used a 2lb / 900 g cake tin of the following dimensions: 18,5cm x 8cm x 6cm.
This banana bread recipe is adapted from my recipe for banana coconut cupcakes.