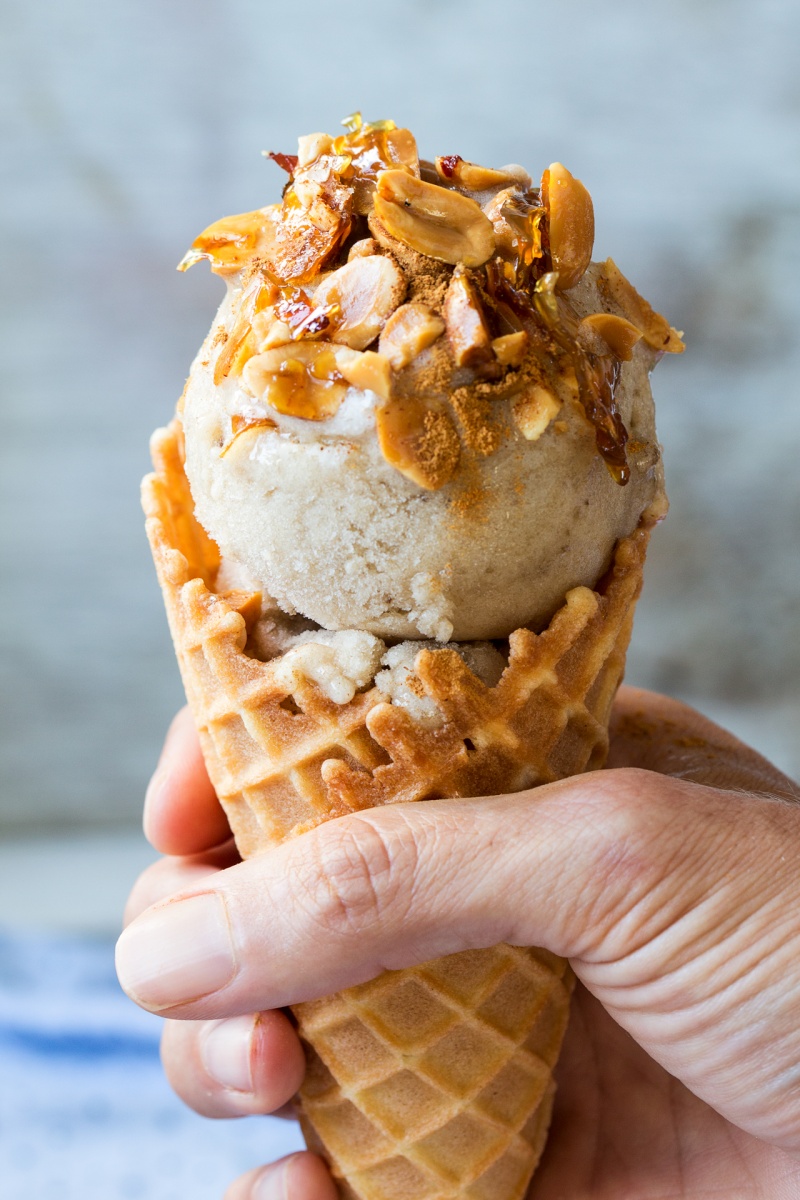 Forgive me for another sweet recipe – I usually try to space things out a bit – but this one almost doesn't count as a proper dessert. In case, you've never come across this wonderful one ingredient ice cream, let me introduce you to vegan banana ice cream right now. You'll be happy I did, especially if you are suffering from a bit of a heatwave, like we are at the moment.
This is not really a recipe as such, it's more of a hack and one of those things you learn about when you go vegan. I wish I knew whom I can credit with the invention of this masterpiece…as whoever came up with this is a genius.
It's as simple as it sounds, chuck frozen banana slices into an average food processor (all I'm saying is you don't need a high tech gadget for this) and watch the transformation into the creamiest of (banana) ice cream right in front of your eyes. We live on this stuff in summer. We always aim to have at least a couple of boxes in our freezer, so when a desire for a cooling snack after dinner hits us, I can quickly whip something up. Something that's delicious and won't spike our blood sugar for hours afterwards 😉 .
Having said that, I usually add a little something extra on top – of course, or else I wouldn't be me 😉 . Peanut brittle, roasted almond butter and cacao sauce, chopped dark chocolate or some frozen raspberries. Below I included a few ideas for toppings or additions you may like.
The beauty of this ice cream is that it's good enough to just have it on its own, if you like bananas that is. And it's so pure and natural that I imagine it will go down well with your teething toddler too, not that I'm an expert on kids, mind you 😉 .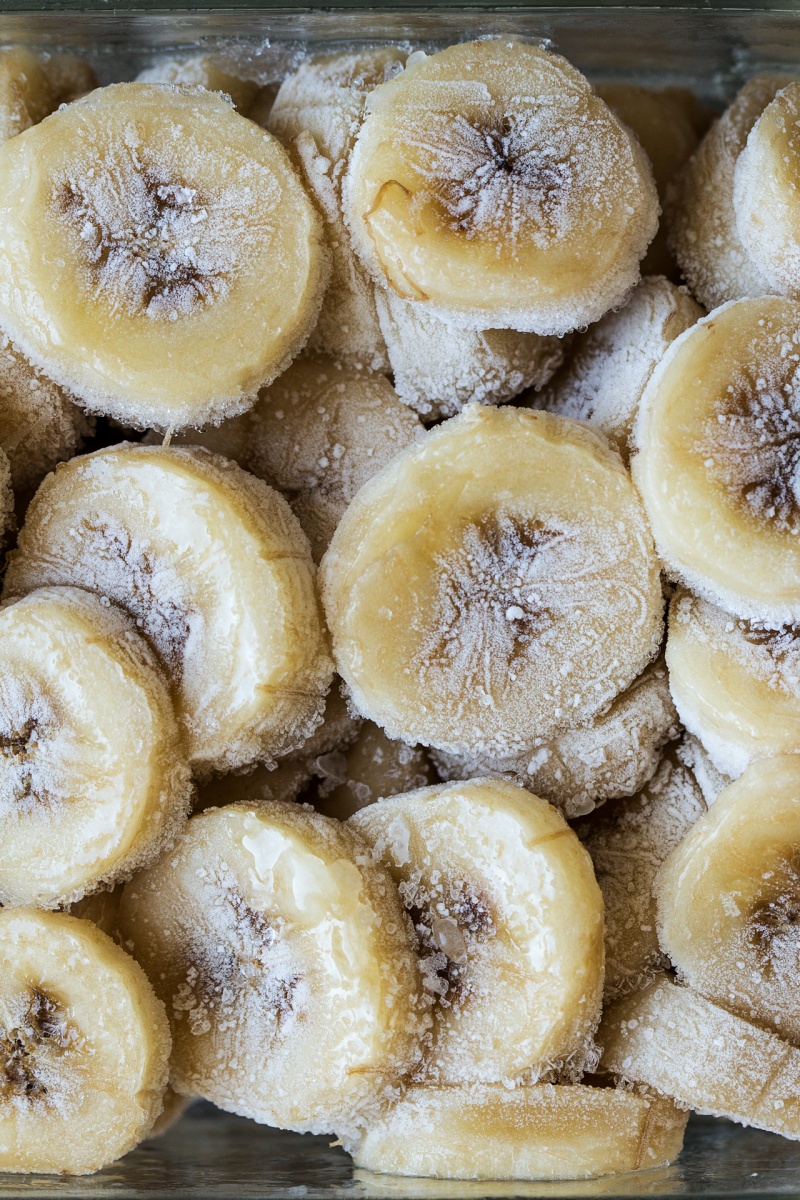 4 ripe bananas, sliced and frozen
PEANUT BRITTLE (optional)
½ cup shelled peanuts
2 tbsp maple syrup
fine sea salt, to taste
METHOD
Place frozen banana slices in a food processor and blend until smooth. Initially, the mixture will be a bit crumbly but if you persevere it will soon (5 minutes tops) change into smooth and super creamy banana ice-cream. If you are after a soft serve, consume immediately. Otherwise, place smooth banana mixture in a freezer-friendly box and freeze until solid. Let it thaw for a few minutes before scooping.
PEANUT BRITTLE (optional)
Heat up the oven to 175° C / 350° F and line a baking tray with a piece of baking paper.
Put roughly chopped peanuts in the middle of the tray and pour 2 tbsp of maple syrup over the peanuts and quickly mix the two together. Season with a little bit of sea salt and spread the mixture in a single layer on the baking tray.
Pop the mixture into the oven and bake for about 8-10 minutes. The edges will brown sooner then the middle (that's normal) so you want to remove the brittle from the oven when the edges are lightly browned but not burnt. Take out of the oven and allow it to cool and crisp up.
NOTES
SUGGESTED ADDITIONS / TOPPING IDEAS
– frozen berries (raspberries work really well)
– chocolate chips
– tahini and cacao powder ripple (tahini, water, cacao powder)
– salted date caramel (dated softened in hot water, salt)
– almond or peanut butter