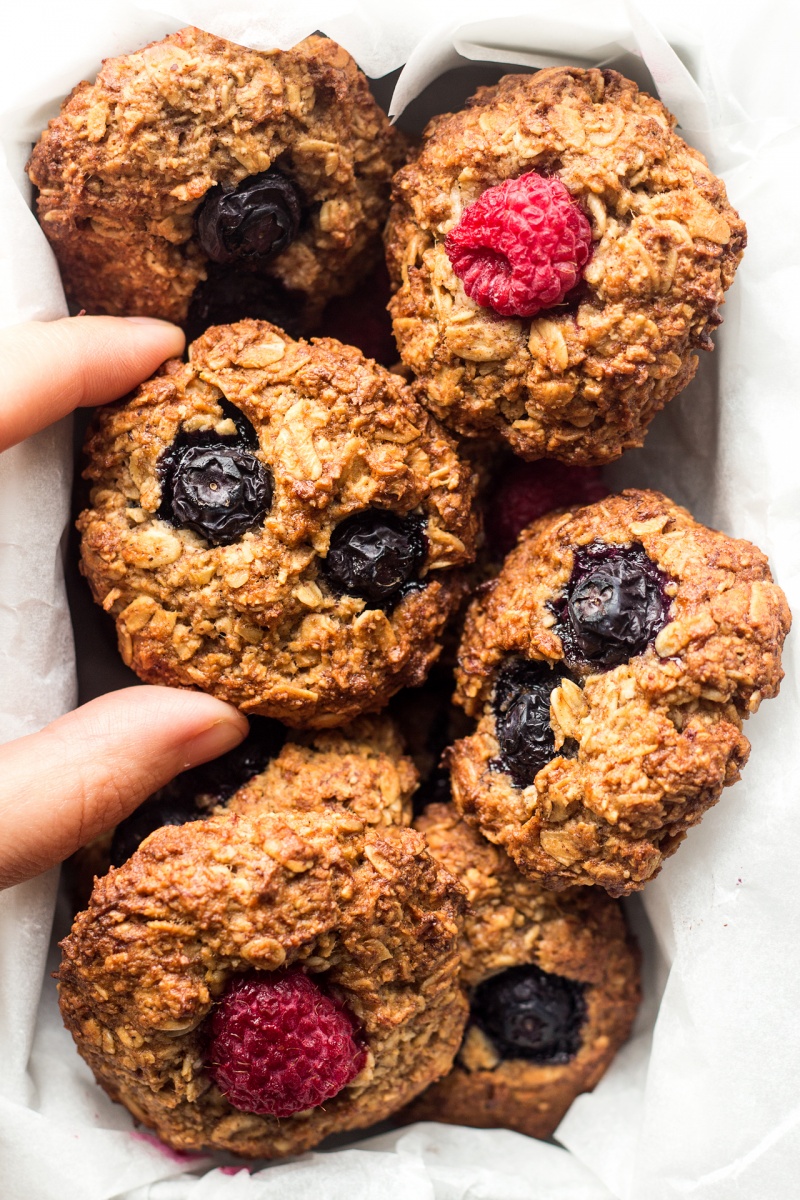 Hands up who likes to start their day with a cookie or two? I'm not a cookie for breakfast kind of person normally (even though I prefer my breakfasts on the sweet rather than savoury side), but taking an extremely early flight calls for extreme measures, I think. Especially if you are vegan, as airplane food sucks full stop and vegan airplane food even more so!
Heading off to Crete on Sunday morning, having a super early flight and the desire to have something filling and 'healthy' on hand in case there are no decent vegan snacks to be had is what inspired today's recipe.
These vegan breakfast cookies are super easy to throw together (one bowl kind of easy) and if your taste in food is similar to mine (which I am assuming it is 😉 ), you probably have all the ingredients lurking in your cupboards already.
Go on, give these chewy on the inside and crispy on the outside cookies a go, you won't be able to stop snacking on them and that's a promise!
They go so well with a cup of morning coffee, they are filling and easy to pop into your pocket if you are in a morning rush. Bucking the trend for convenience food, they are full of real, wholesome ingredients, with no refined sugar, flour or oil, yet despite all this they are damn tasty.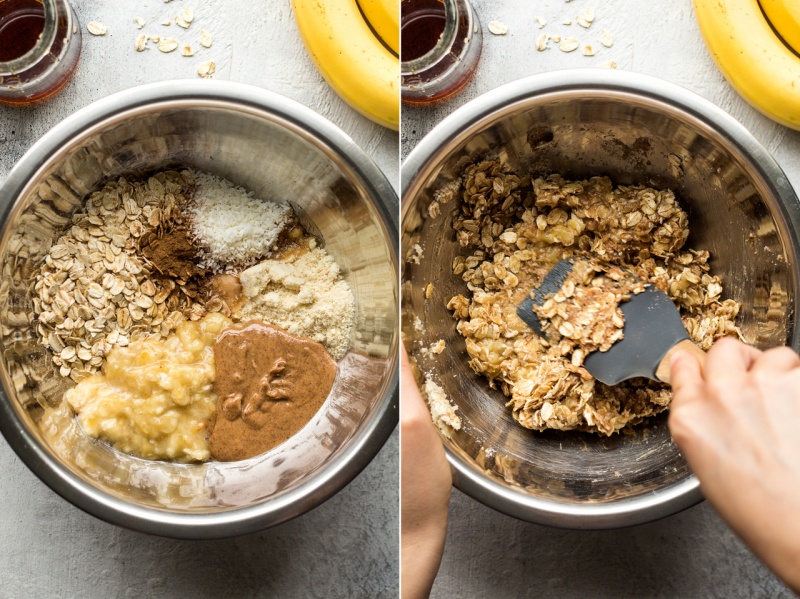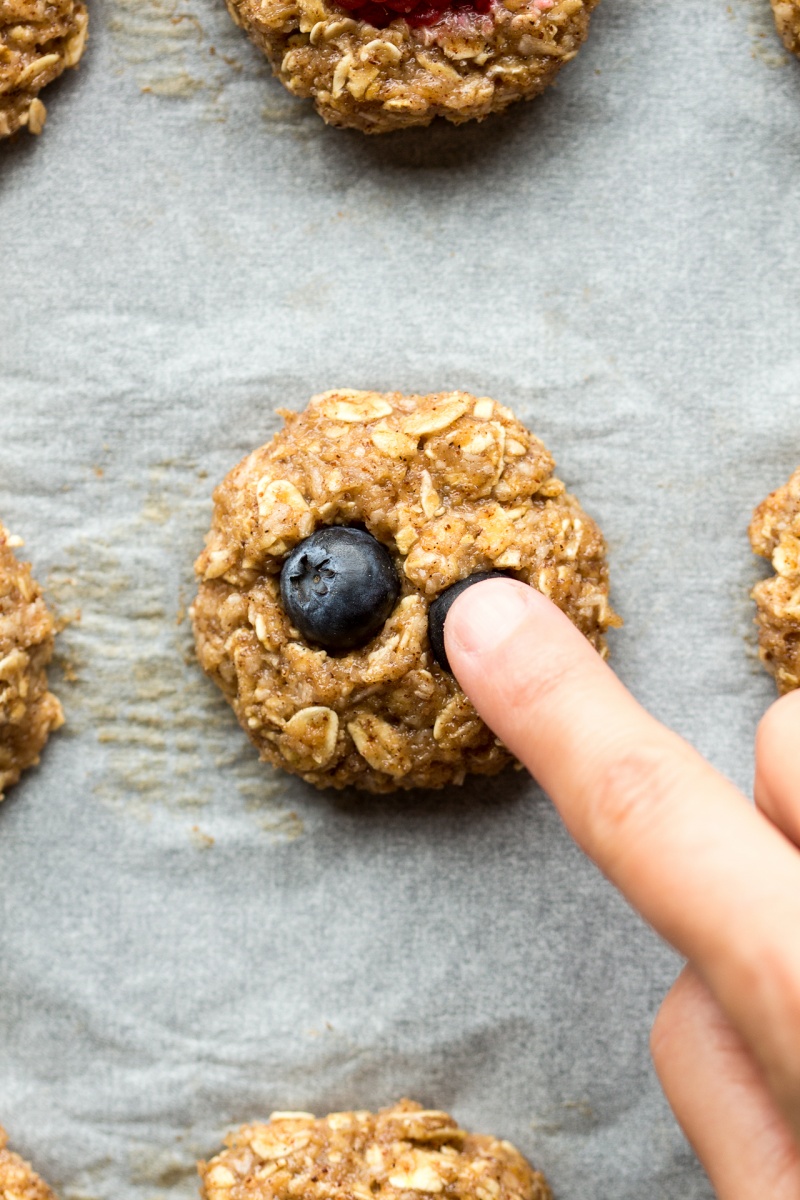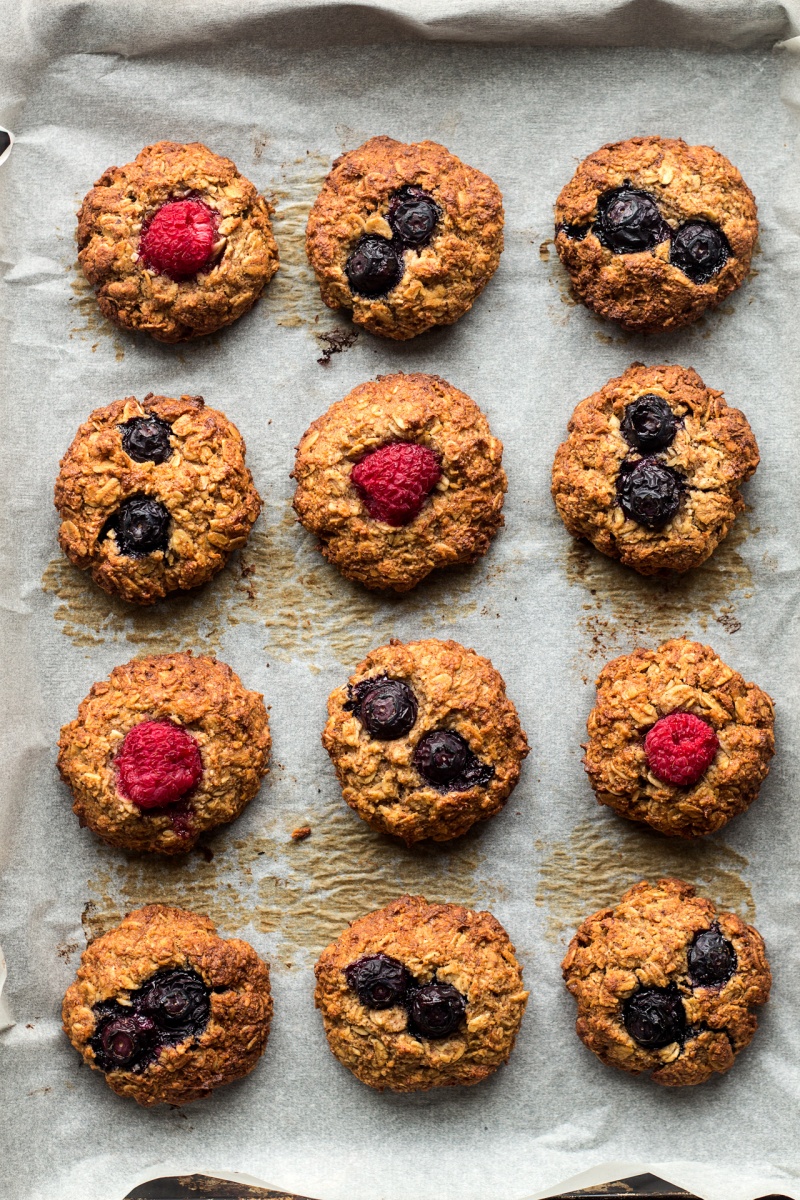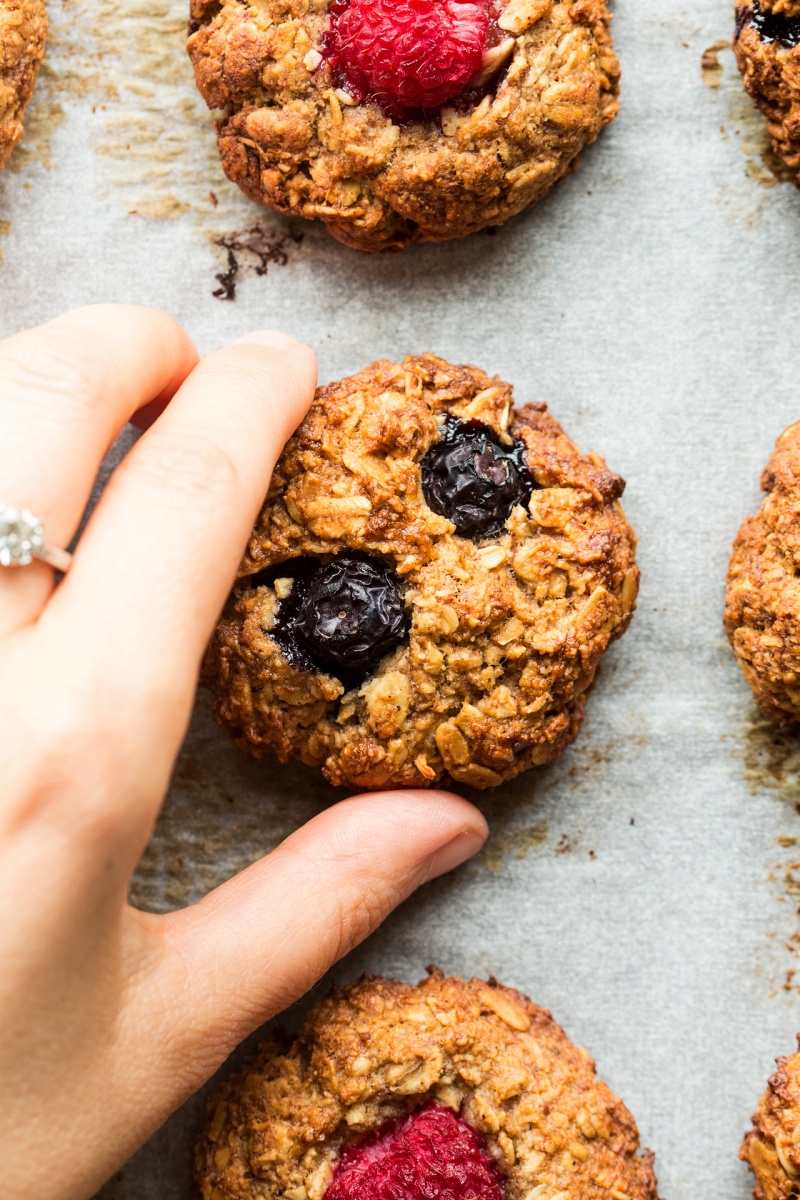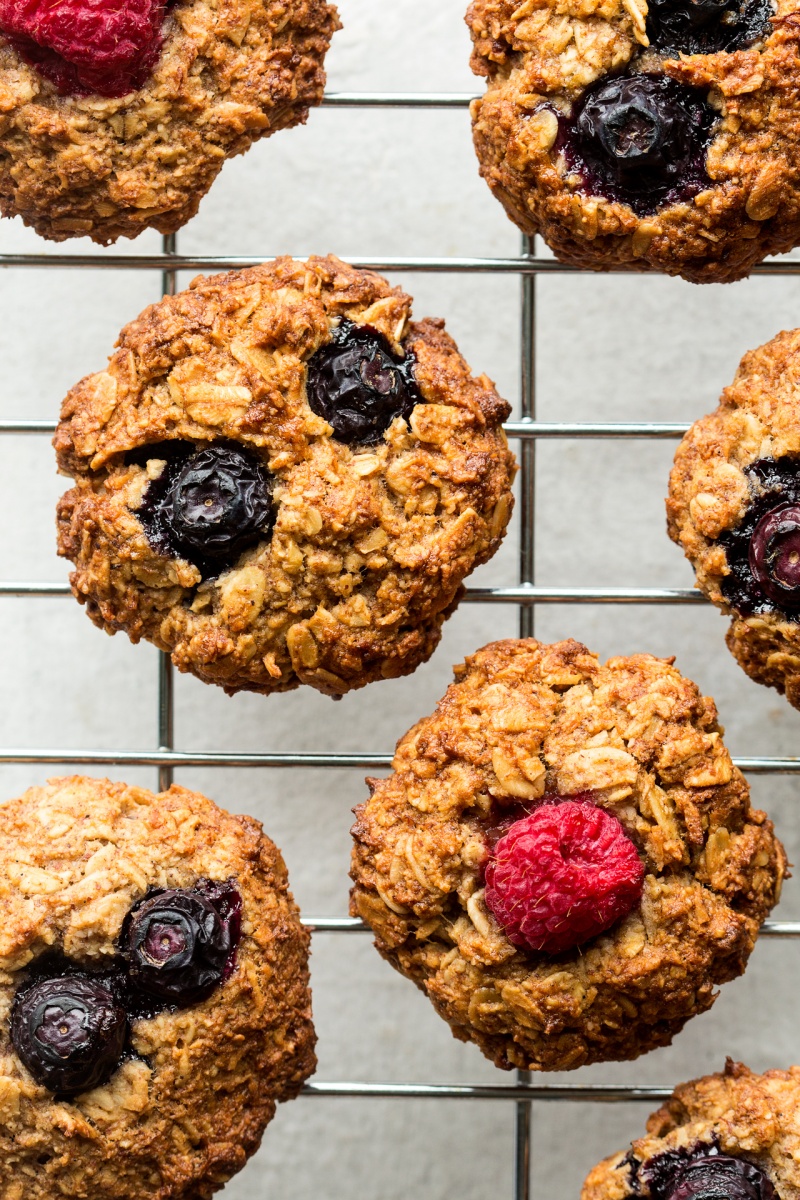 90 g / 1 cup rolled jumbo oats
1/3 cup almond meal (or any other finely ground nuts)
3 tbsp desiccated coconut or hemp seeds
½ tsp cinnamon or vanilla essence
¼ tsp baking soda
45 ml / 3 tbsp 100% natural nut butter (I used smooth almond butter)
45 ml / 3 tbsp maple syrup or agave syrup
1/3 cup mashed ripe banana (1 medium)
fresh or dried berries, to decorate (optional)
METHOD
Preheat the oven to 160° C fan / 320° F fan (or 180° C / 355° F with no fan function) and line a baking tray with a piece of baking paper.
Place all the ingredients (apart from the berries) in a medium bowl.
Mix really well to make sure all the wet ingredients are evenly distributed. It does help if you combine the wet ingredients (nut butter, maple syrup and mashed up banana) in a separate bowl first, but I found that it's not necessary if you simply mix everything really well afterwards. The mixture should be dense and sticky (if it's not dense enough, incorporate a few more oats).
Chill the mixture in the freezer for 10-15 minutes.
Grab portions of the dough and roll them into balls between your hands. I weighed the mixture and divided it into 9 equal portions (about 30 g for each cookie). You could also use an ice cream scoop if you have one. Place the cookie balls on the prepared baking tray. Flatten the balls with your hand gently and stick a berry or two in each cookie (if using).
Bake for about 20 minutes (or until quite brown). Allow the cookies to cool down completely before eating. Keep in an airtight container.
NOTES