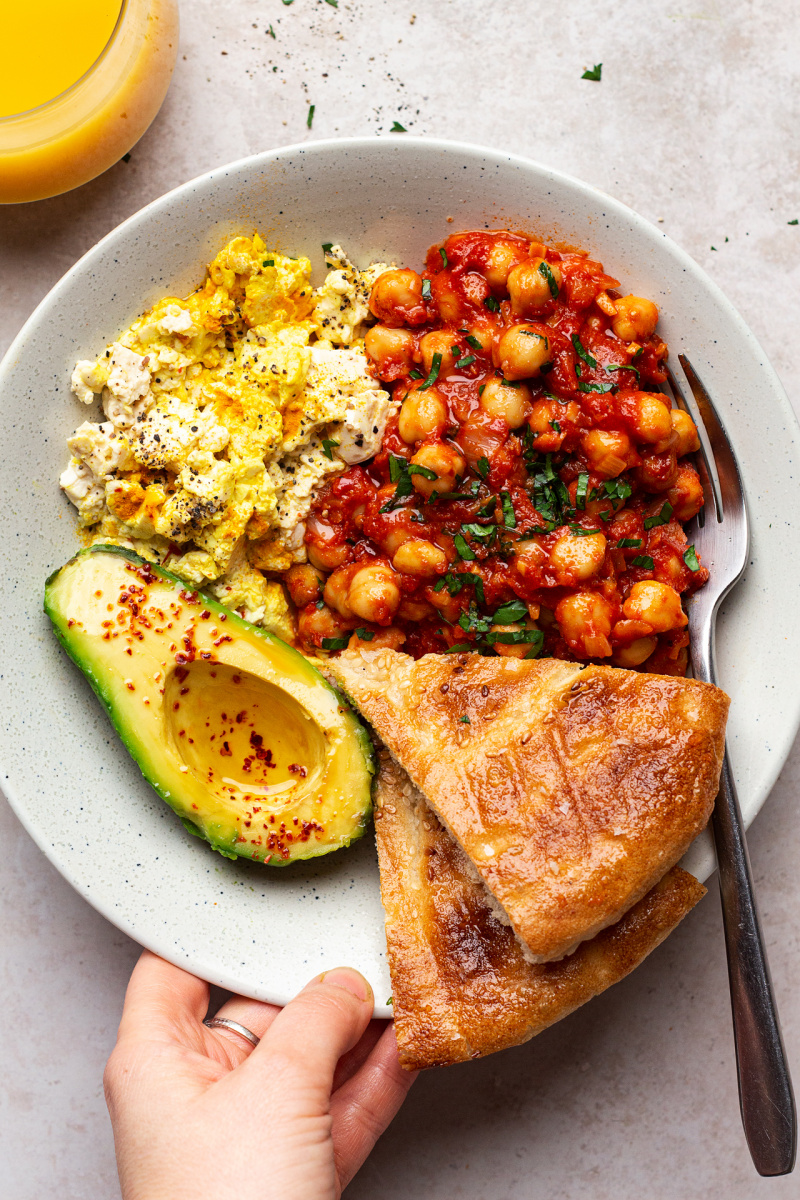 Today's recipe doesn't feature many photos as I am going through something difficult and that's all I was able to manage. I promised myself not to cut myself up about it. That's life and it ebbs and flows. I have, finally, after many decades of agonising about the cause of my mental health issues (depression, anxiety, inability to deal with stress, getting overwhelmed easily, tension headaches…to name just a few) got to the bottom of it. I had an epiphany sometime in January and the more I researched it the more convinced I got that I finally nailed it and I am determined to heal from it.
I found a therapist that specialises in cases like mine and I am looking really forward to chatting to her today – it's been a long time coming. I've already got a glimpse of how difficult this process is going to get. I've been getting really angry and upset on repeat lately. I am not a joy to be around sometimes, but for the first time in my life, I am truly hopeful that therapy will help me overcome my issues and that I will come out at the other end a healthier, happier and more secure in myself individual.
I don't want to go into too much detail, but I am saying all this to contribute to the ongoing, public conversation about the importance of mental health. It's nowhere near loud enough and we need to do more to amplify it. As a society, we focus so much on the physical health but we totally ignore the health of our brain, which drives us all and has the ability to either propel us into or hinder us from living our best lives.
It may seem like I am jumping on a bandwagon as it is somewhat trendy to be mindful these days, but it's not the case. I've been grappling with mental health since I was a teenager – feeling like there is no point to life at 16!!! I remember that vividly. And I never 'grew out of it' or 'got over it' as some societal 'wisdom' would advise. I've just turned 40 and I am finally beginning to unravel what had gone wrong and I am so grateful for the wonder of the Internet as without it, I would have never got the answers that I did and no one who could validate my experience.
Recipewise, I have made a nutritious vegan brunch bowl, which can also make a great savoury breakfast or lunch. It features chickpeas in a rich tomato sauce, quick tofu scramble, some avocado and a piece of your favourite bread. I went for a few slices of my favourite Turkish bread, which I char on a hot griddle pan, but any bread you like will work. If not for the fact that I have braces, a piece of sourdough would be my second choice. This dish is perfect for batch cooking, make the chickpeas in advance and Bob's your uncle, as they say here, in the UK. Enjoy!
olive oil
1 small onion / large shallot, finely diced
2 garlic cloves, finely diced
400 g / 14 oz / 2 cup cooked chickpeas
1 heaped tsp cumin
1 heaped tsp smoked paprika
a pinch of hot chilli powder or cayenne pepper
1 x 400 g / 14 oz quality plum tomatoes
salt, to taste
black pepper, to taste
300 g / 10.5 oz silken firm tofu (I use Clearspring)
¼ tsp turmeric, adjust to taste
¼ tsp black salt (has eggy taste), adjust to taste
favourite bread, toasted
1 ripe avocado, cut in half
METHOD
Heat up the olive oil in a large frying pan. Add the diced onion and sauté on a low heat for a few minutes, until the onions are almost translucent, but not coloured.
Add the chopped garlic and sauté for another 2 minutes, stirring often.
Next, stir dry spices into the onion and garlic and allow them to fry for a few seconds before adding canned tomatoes, a good pinch of salt and pepper.
Squash whole tomatoes down with a wooden spoon then add about 500 ml / 2 cups worth of water and cooked chickpeas.
Allow the sauce to reduce by simmering it slowly, without a lid. Adjust the seasoning to taste.
Grab another pan, or move the tomatoes out of the way to fry up the tofu. Put dry tofu in a warm frying pan, squash it with a fork and season with a little turmeric, black (eggy) salt and pepper to taste.
Toast the bread on a hot griddle pan or in a toaster.
Divide the spiced chickpeas (you will have some left over) and tofu between two plates, serve with half an avocado and your favourite bread.
NOTES
If you want your tofu scramble taste even better, pan fry it with some shallot and garlic (like in
this
and
that
recipe) and season with nutritional yeast.