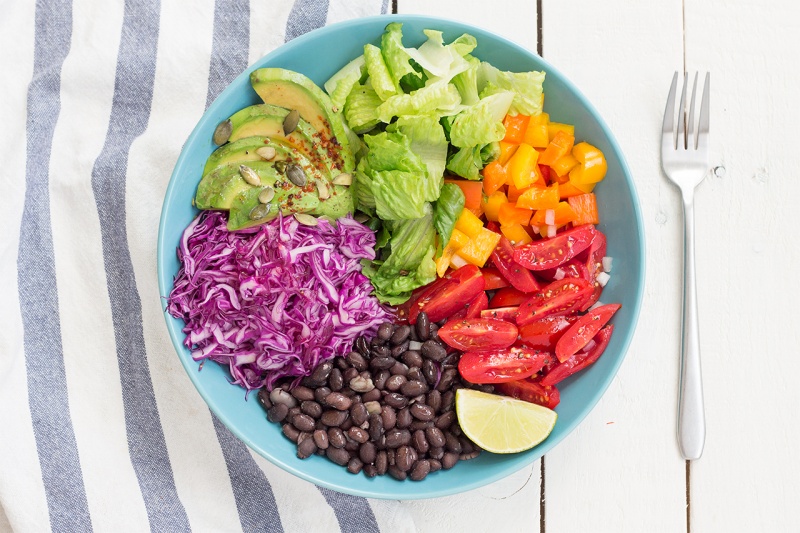 No matter how vicious winter's storms are here, Greek summer NEVER disappoints. This week we are enjoying 30 degrees Celsius and we're hitting the beach every day 'after work'. I'm usually putting my towel down at about 4pm in the afternoon and even then it's still pretty hot. It's such a massive departure from living in London, commuting an hour to and from work and hitting the couch at 9pm, exhausted and getting mentally ready to get up at 7am the next day. I have to pinch myself sometimes how much my life has changed.
I think it's pretty common that when it's this hot your appetite dwindles and you want to spend as little time in the kitchen as possible. This is where meal ideas like this one come to the rescue. This salad is inspired by one of our favourite foods, the humble burrito and it is so simple that, if you have kids, even your 5 year-old could put it together! I sometimes wonder whether my cat would manage, but I'm not sure whether entrusting her with a sharp knife is a good idea. You know what they say about cats – whenever they look shifty, they are plotting to kill you:). And our Tina looks shifty, A LOT.
This vibrant salad is easy, quick and super satisfying. You can modify it if you like too. No black beans in your cupboards, then swap for a different kind. Easy. Bulk it up with brown rice if you are super hungry. No decent peppers in your veg shop, chop up some cucumber instead. I made two different dressings because I couldn't make up my mind. There is a tangy, spicy lime one and a deliciously creamy and completely oil-free avocado one. Choose the one that sounds best to you.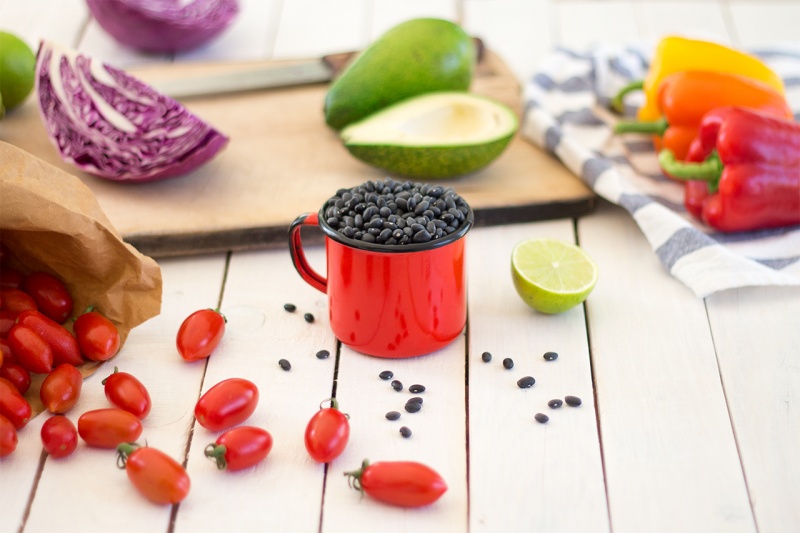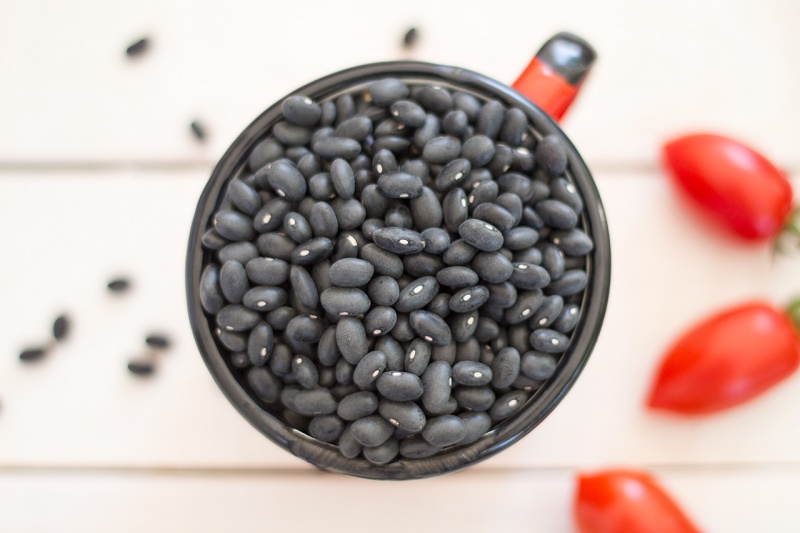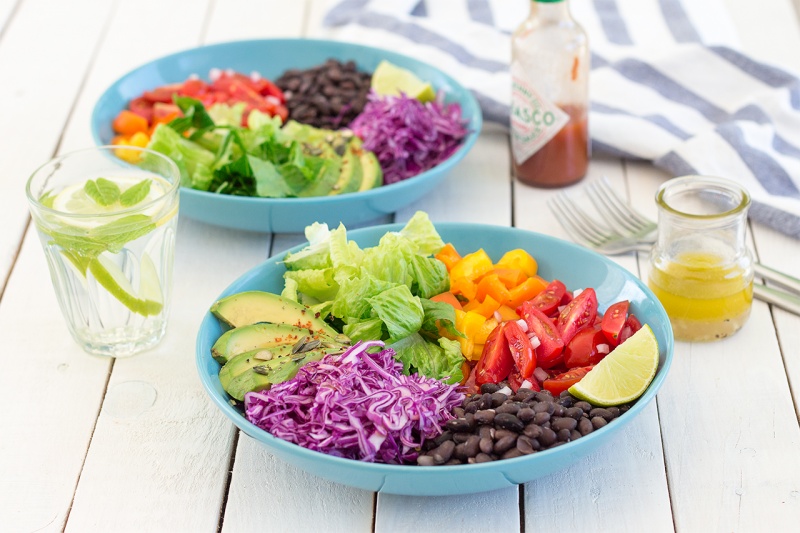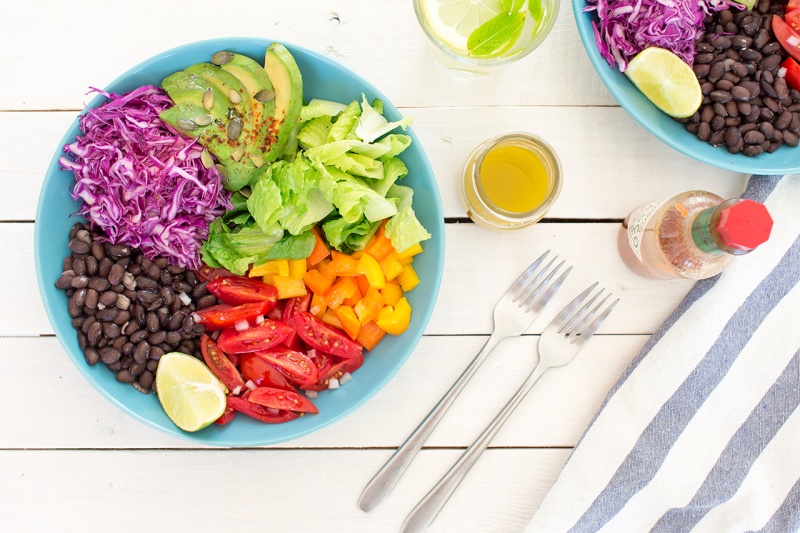 SALAD
2 cups of cooked black beans
½ avocado
15-20 cherry tomatoes (they tend to be sweeter)
½ small red onion
10 crunchy lettuce leaves, I used Cos
½ bell pepper (I used orange and yellow)
¼ small red cabbage
OPTION 1 – LIME DRESSING
2 tbsp / 30 ml extra virgin olive oil
2 tbsp / 30 ml lime juice
1 pinch of sugar / dash of maple syrup
½-1 tsp Tabasco (or chilli, to taste)
½ garlic clove, pressed
salt & pepper, to taste
OPTION 2 – OIL-FREE AVOCADO DRESSING
1 avocado
½ lime, juice only
½-1 tsp Tabasco (or chilli, to taste)
water
½ garlic clove, pressed
salt & pepper, to taste
METHOD
Chop tomatoes into quarters. Finely dice red onion and mix into the tomatoes (with a pinch of sugar if they lack sweetness).
Dice pepper into small chunks.
Grate red cabbage finely using a mandolin or slice thinly with a sharp knife.
Chop or tear salad leaves coarsely.
Peel and slice avocado.
Pick your preferred dressing option. For option 1, whisk all dressing ingredients in a jug or shake them up in jar with a lid. For option 2, mash avocado with a fork or in a pestle & mortar and then add the rest of the ingredients. Add enough water to achieve the consistency you like.
Arrange all the vegetables and beans in two bowls. Pour dressing over the salads and tuck in.