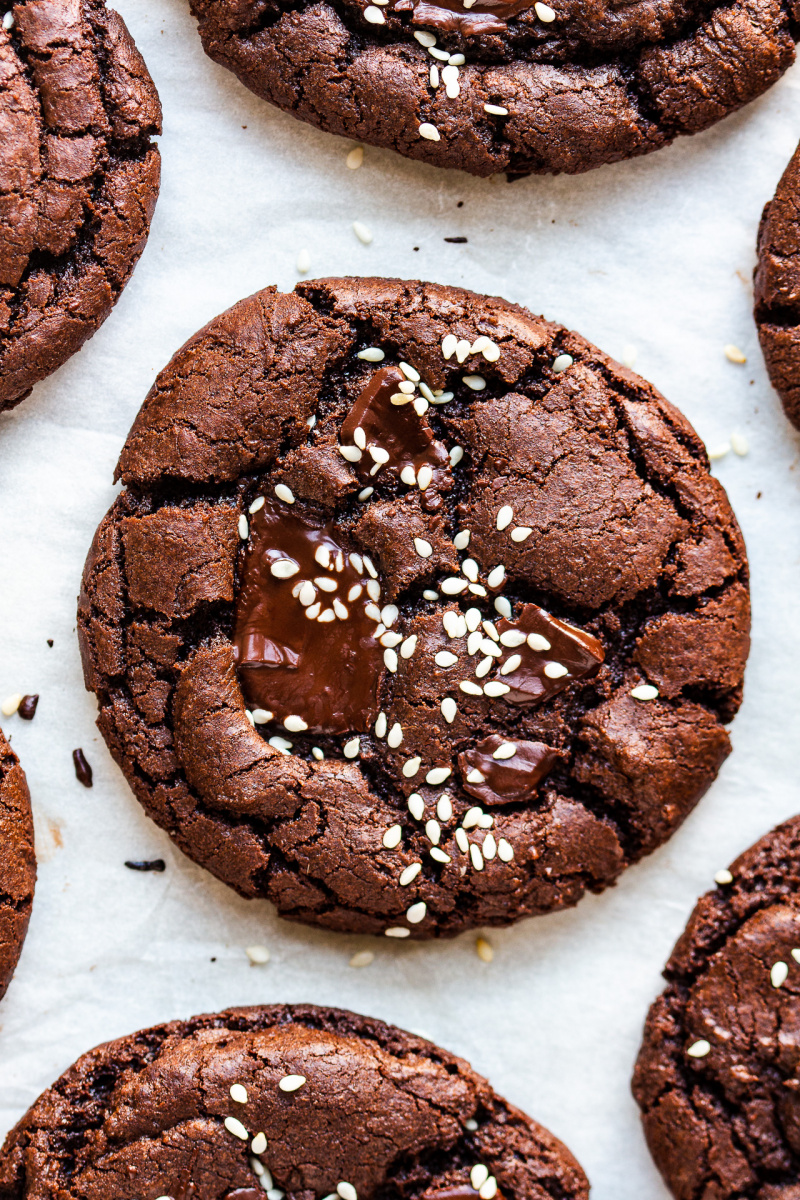 Happy weekend, guys! I hope that, in contrast to us, you are enjoying some sun today. I'm so jealous. The skies have opened over Bristol today and it's pouring. It's so cold and miserable that our heating came on last night for the first time since spring and I can no longer kid myself that summer has not fully ended yet. I would be taking it a bit more on the chin, I think, if not for the fact that I woke up at 4:30 am this morning and could not fall back asleep again no matter how hard I tried, so I am not feeling terribly chirpy. I confess to being a total nightmare when sleep deprived…
Given the weather and my sluggish mind, today, of all days, calls for a bit of chocolate therapy in my opinion, so I made a tray of delicious chocolate cookies. They are easy and quick to make – there is no need to refrigerate the dough prior to baking although you can if you wish. I had hardened brownie lovers in mind (like myself) when I came up with this recipe as the texture of these cookies resembles that of a good brownie.
A crispy exterior shell reveals a decadently fudgy and intensely chocolatey interior adorned with pools of melted chocolate for an extra layer of indulgence. Having said that, compared to other similar cookies, these ones don't use as much sugar and they contain no oil or margarine, I used tahini instead. You can replace tahini with any runny nut or seed butter or some vegan butter or coconut oil, if that's what you have.
The key to these cookies is using aquafaba – that's right, the water chickpeas have been cooked in that we all used to pour down the drain (how foolish!) until a French tenor discovered that it can be whipped up just like egg whites – genius! Many people feel funny about consuming aquafaba but as its long standing fan (I've been using it to develop vegan recipes since 2015), I can assure you that there isn't anything to be afraid of. Well, unless you are legume intolerant, of course.
This plant protein enriched water is often used in traditional Middle-Eastern cooking to make hummus velvety smooth or to thicken stews. It whips up beautifully and, in many contexts, is the best waste-free egg replacer there is. It certainly makes these cookies special. Give them a go and share them with your non-vegan family and friends without telling them what they are made with. You won't hear a peep of complaint, I promise.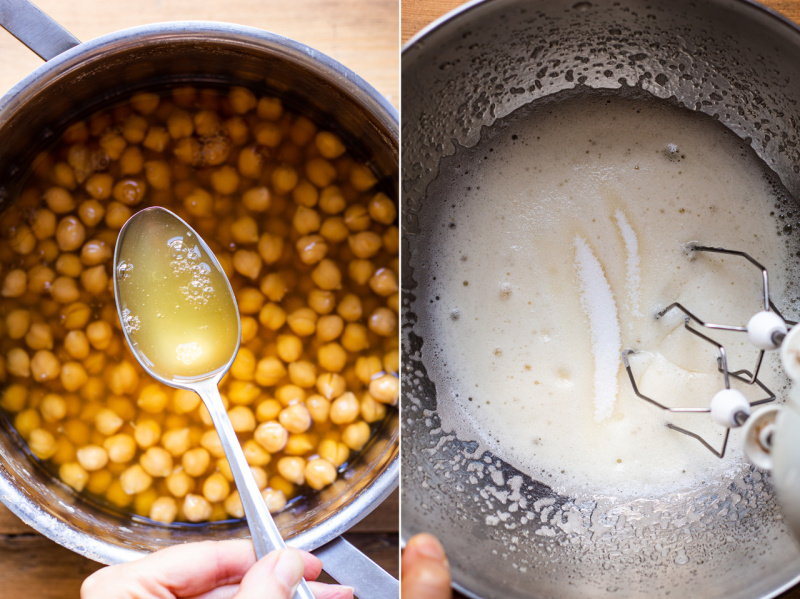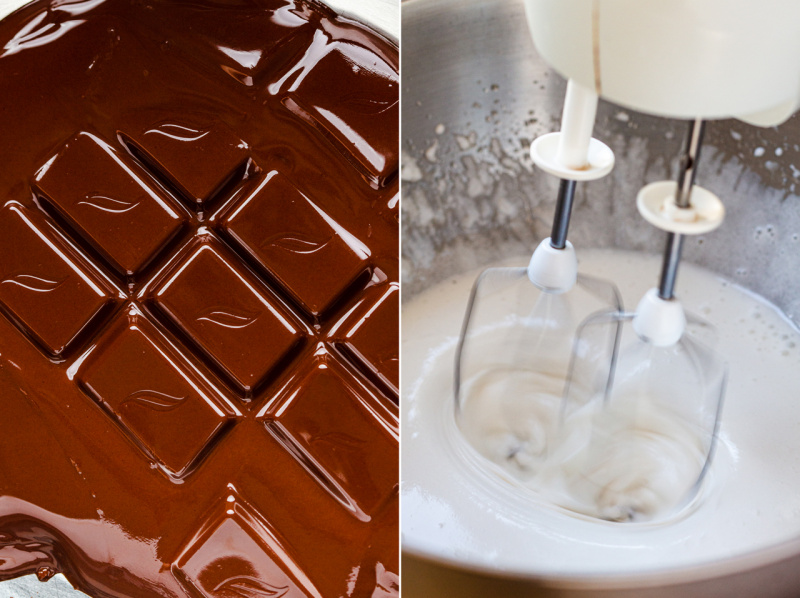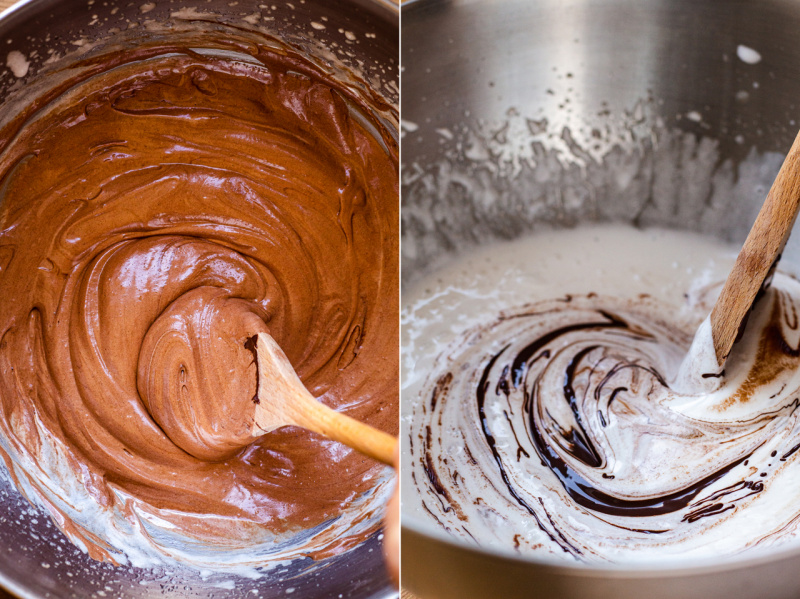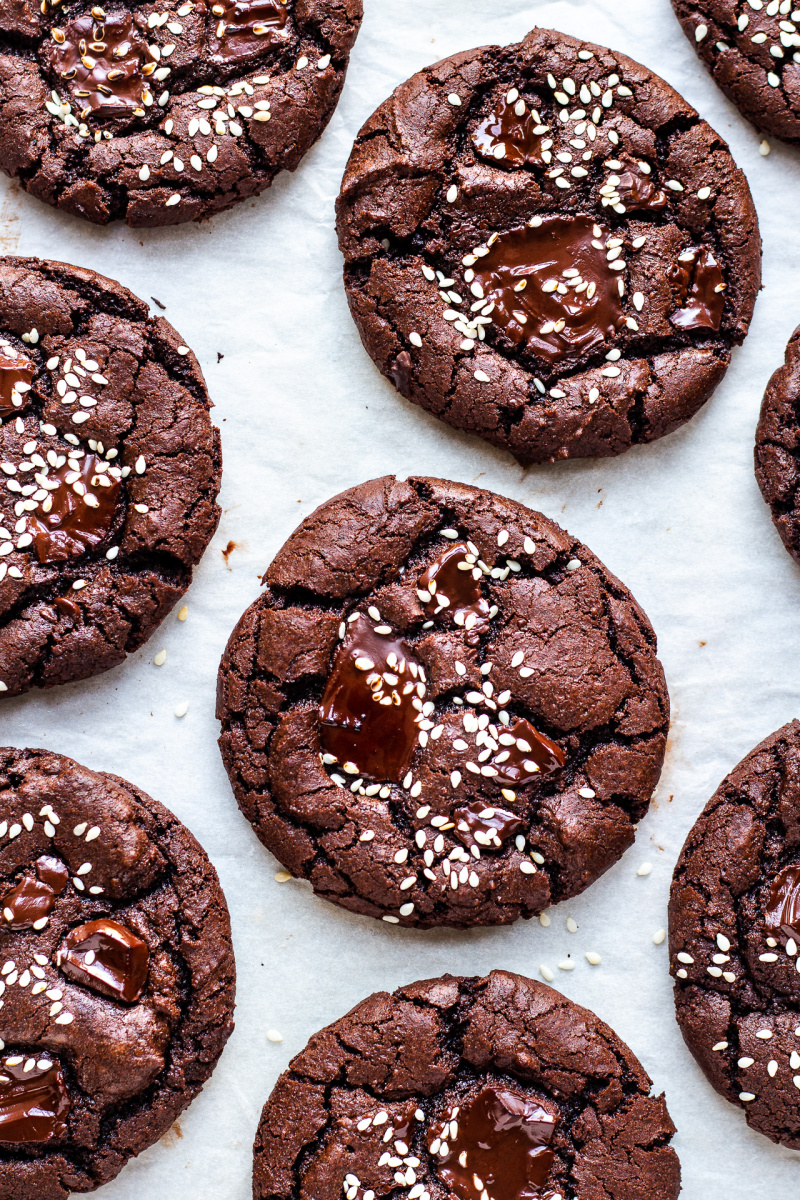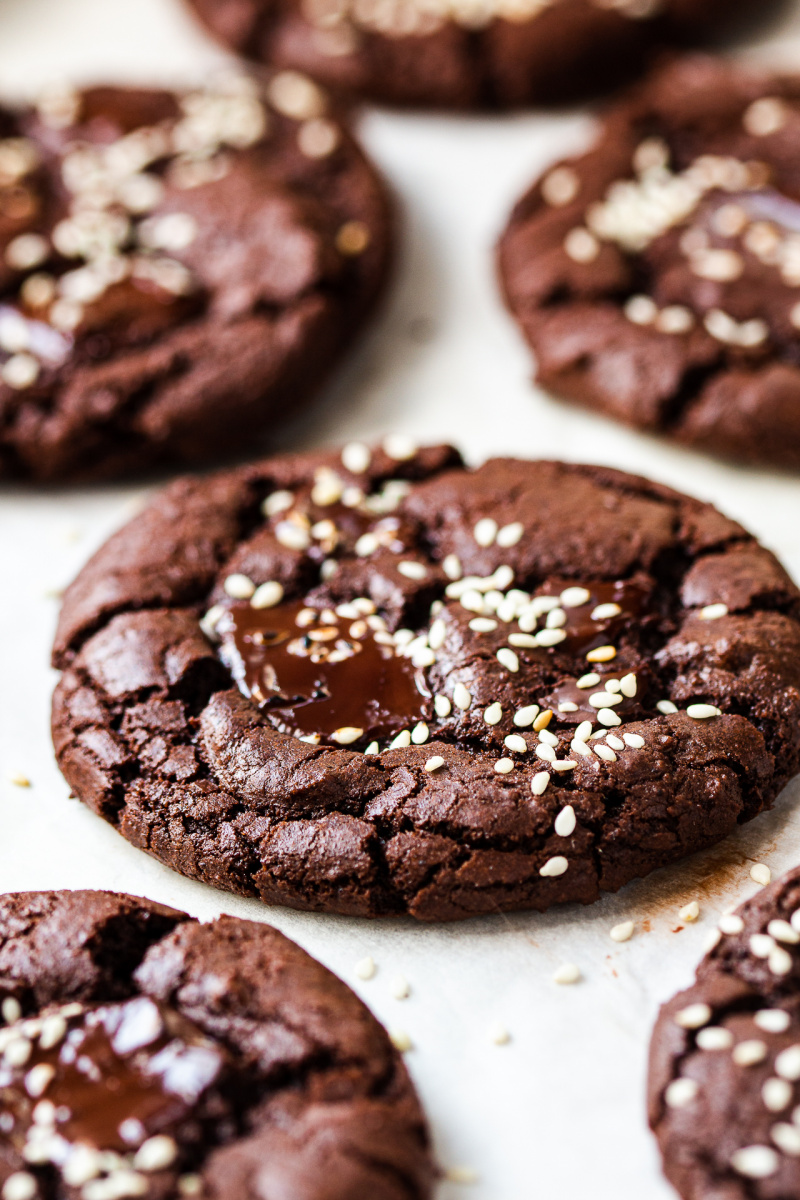 130 g / 4½ oz vegan 70% cocoa dark chocolate, divided
80 ml / 1/3 cup aquafaba / chickpea brine*
150 g / ¾ cup sugar*
85 g / 1/3 cup runny tahini
93 g / ¾ cup plain AP flour or GF flour mix
35 g / 1/3 cup cocoa powder
¼ tsp salt
½ tsp baking soda (GF certified if needed)
white sesame seeds, to garnish
METHOD
Melt 100 g / 3½ oz chocolate very slowly over a bain marie / water bath. Make sure the bowl with chocolate does not touch the water underneath. Chop the rest of the chocolate into small chunks.
Preheat the oven to 175° C / 345° F. Line a large baking tray with a piece of baking paper.
Whip aquafaba with an electric whisk until thickened and full of tiny bubbles (there is no need to achieve stiff peaks for this recipe).
Gradually add sugar to the aquafaba, whisking well after each addition.
Using a spatula, fold still warm (otherwise the batter will get too stiff later on) melted chocolate into the aquafaba and sugar mixture until well combined.
Fold in tahini.
Place a sieve over the mixing bowl and sift in the dry ingredients in three batches. Incorporate each batch into the wet ingredients well, until no dry pockets remain. By the time you are done, the batter should be very thick.
Dollop 2 heaped tbsp of batter per cookie on the prepared baking tray, making sure to leave plenty of space around each cookie. You may need to bake it in two batches. Adorn the cookies with chocolate chunks and sprinkle with sesame seeds.
Bake on the middle shelf for about 10 minutes, allow the cookies to cool off completely (they are fragile whilst warm) before eating. Store in an airtight container for 3 days.
NOTES
*AQUAFABA – from a tin / jar of low-sodium chickpeas or from
homecooked
chickpeas. There is no need to reduce it, just use as is.
*SUGAR – caster / castor sugar gives you the crispiest outer shell, but coconut sugar works well too!
This recipe is an adaptation of my flourless chocolate cookie recipe.