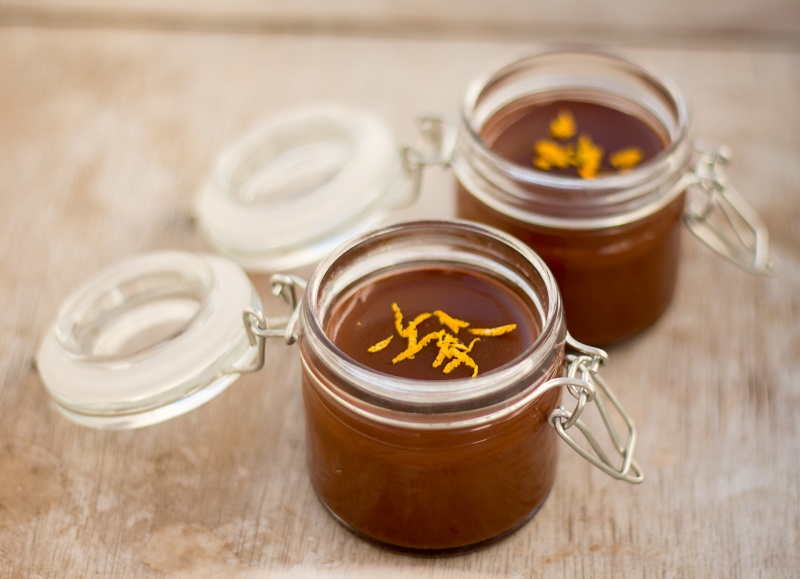 First things first. I did say I was getting off sweets for a few weeks, but ahem…what can I say, I'm a weak-willed individual and yes, I did make another dessert…Glad we got that out of the way:)
One of the best things about living in sunny Greece are the amazing oranges. They tend to be smaller and less perfect than the supermarket ones but the taste is unbeatable. They are sweet and juicy hence every cafe on the island sells freshly squeezed orange juice by the bucket loads.
At least once a week, a local farmer with a big truck brimming with oranges pulls up in the main town and sells them dirt cheap. I always buy so many that I wonder if it's possible to have a vitamin C overdose. They are to die for. If we ever move away from this paradise island, amazing oranges are something I will definitely miss. For now though, I take full advantage of living in amongst orange groves.
This dessert may be small but it packs a punch. It's a perfect marriage of dark (70% cocoa) chocolate and juicy Greek oranges. If you are an experienced ganache maker, you may be alarmed once I tell you to mix melted chocolate and orange juice as you would not expect that to work, wouldn't you?
Well, I've done a lot of research into ganache making and it appears that 'water based ganaches' (orange juice has a high water content too) are all the rage. The trend has been brought about by the increasing numbers of vegans and people who are lactose-intolerant and now several renowned chocolatiers prefer using water based ganaches for their purer, more intense flavour (traditional additions such as cream tend to dull the flavours to an extent).
Since I was after an orange tasting ganache, I went for strained orange juice and a bit of orange of syrup. Despite my initial fears, the ganache turned out to be perfectly smooth and glossy. The key is to take care and do things slowy as chocolate is a delicate beast and it's easily offended by too much heating up, too little heating up, too much stirring, too vigorous stirring – it's basically like a cat. It took me many trials and errors to balance the flavour (in fact I ate so much chocolate orange over the past week that I won't be able to have it for months now, I think).
These vegan chocolate orange pots are rich, creamy, very chocolaty, have a prominent orange flavour and are not too sweet. They used to make me smile (until I ate too many) and I hope they will make those you make them for smile too.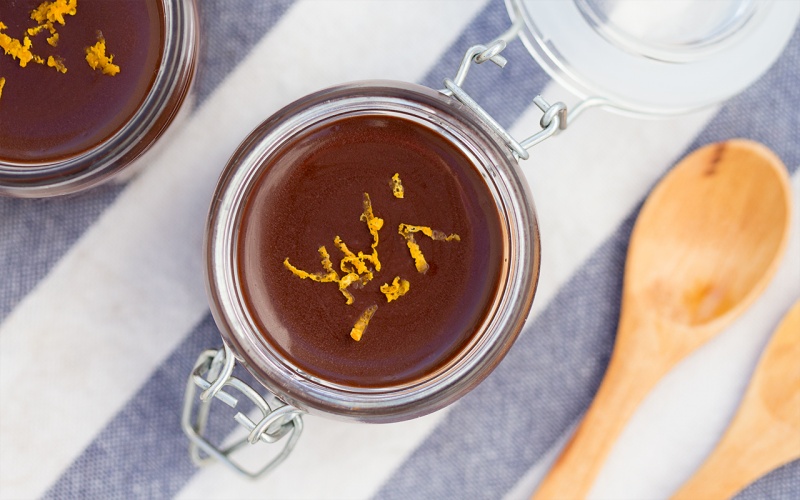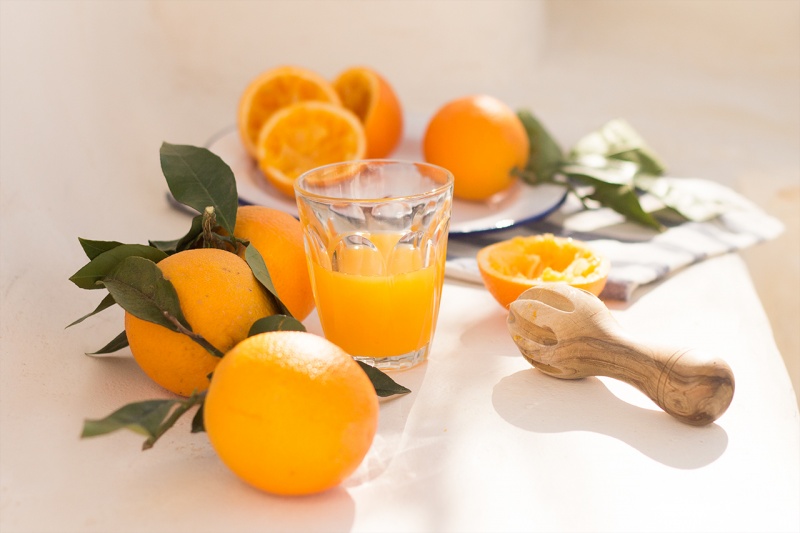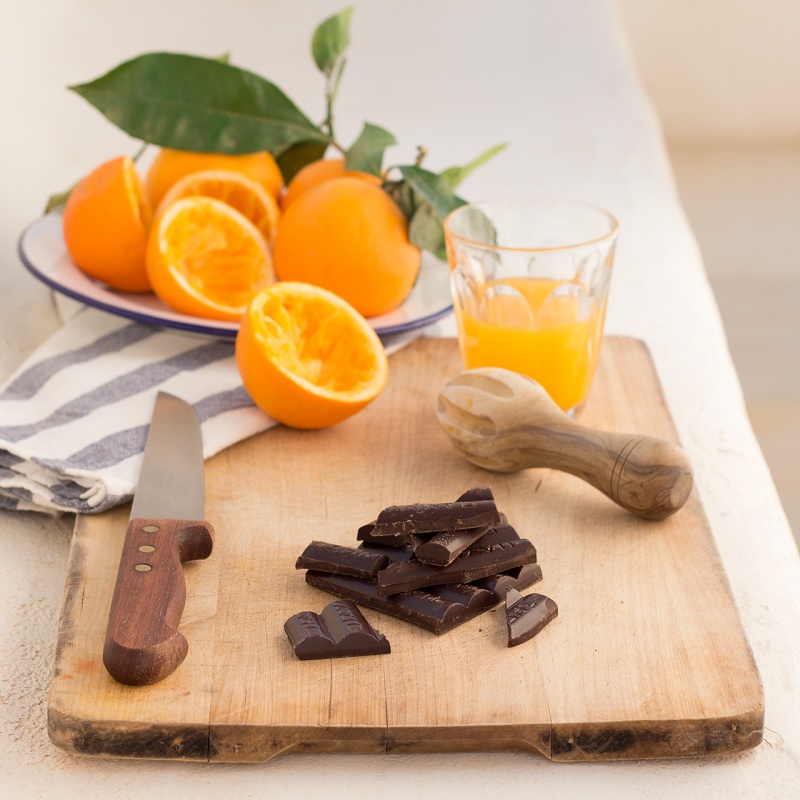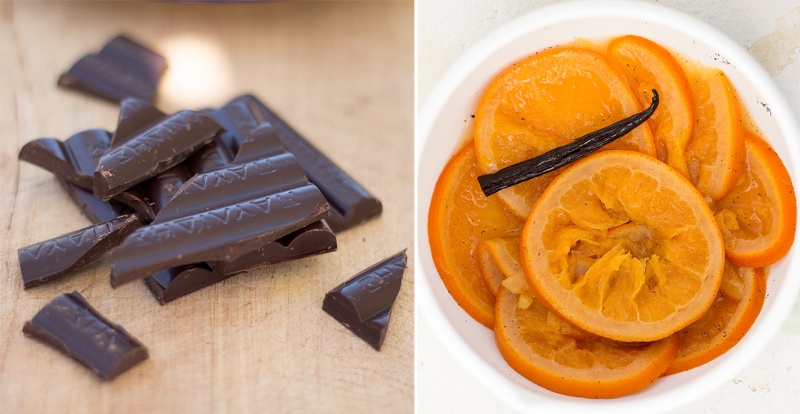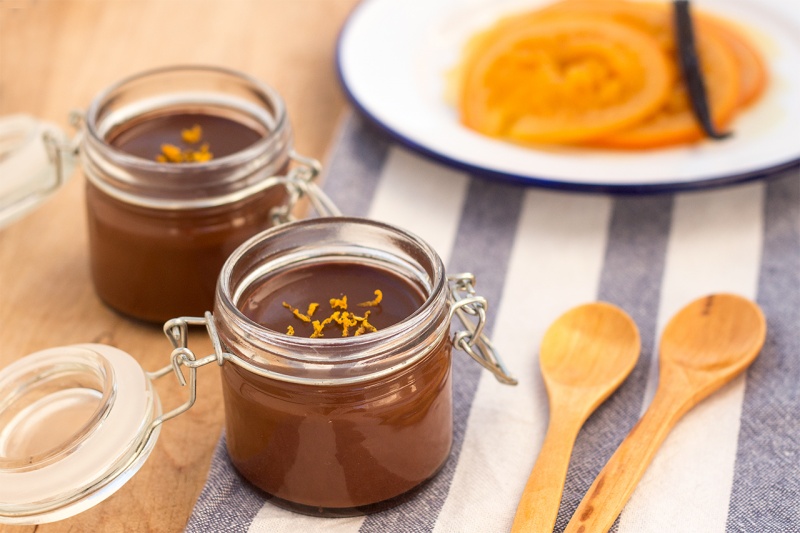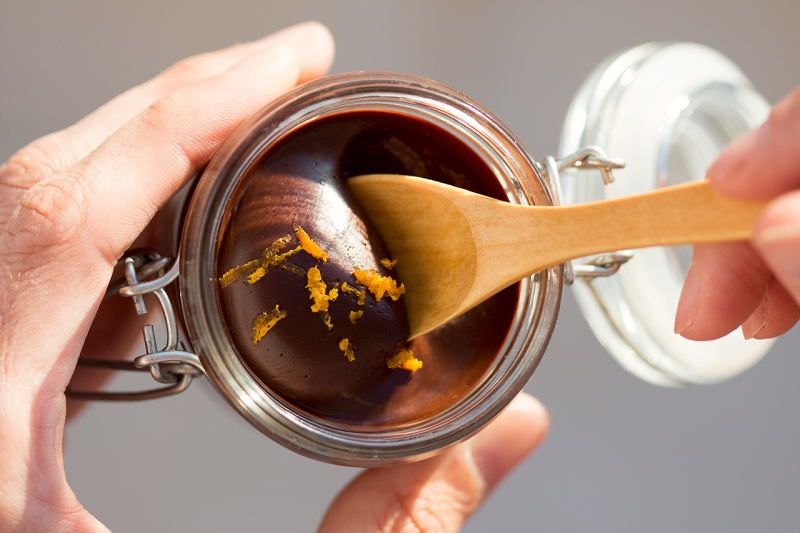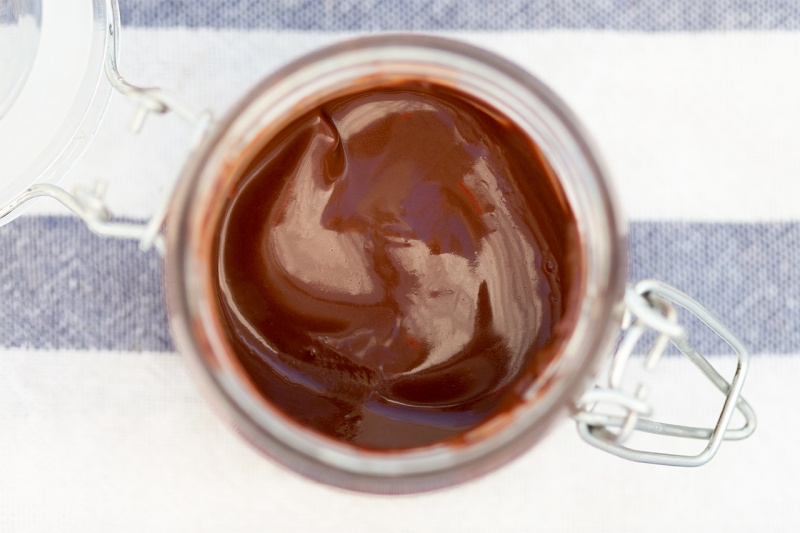 1 orange
55 g brown raw cane sugar
½ vanilla pod
200 g dark (70% cocoa) chocolate
80 ml orange juice (from about 2 oranges), strained (at room temperature)
80 ml water (at room temperature) + ¼ cup for the syrup
METHOD
First, we need to prepare orange syrup. Wash one orange, cut into slices. Put into a pot with ¼ cup of water, brown sugar and ½ vanilla pod. Cover and cook on the lowest setting for 30 min or so until you get thin, orange-infused syrup to sweeten the ganache with. Set aside.
Slowly melt the chocolate over a water bath (water should not touch the glass bowl with chocolate). Once melted, remove from heat, but keep the bowl with chocolate over the hot water. Start adding orange juice tablespoon by tablespoon. If chocolate mixture seizes (it gets thick and grainy), slowly add the rest of the juice and keep on mixing gently. It will eventually return to its smooth runny state. Then slowly mix in 80 ml of water, pouring it in gradually.
Stir in 55 ml (it will be pretty much all the syrup you made, but still measure the correct quantity out) of the orange syrup you made earlier.
Pour the ganache into 4 pots. Leave it to cool to room temperature and then into a fridge for 2-3 hours for the ganache to set.