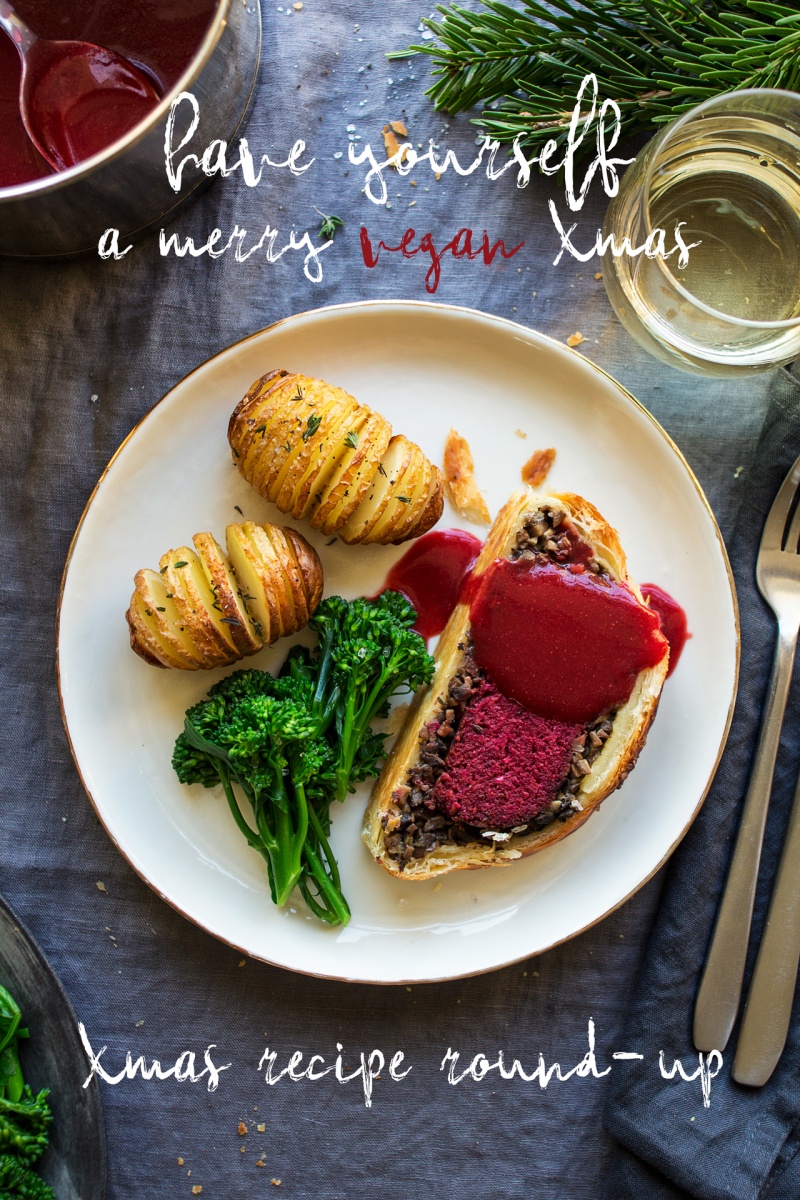 But isn't it a bit sad to be vegan at Xmas?
I bet you have heard this old chestnut at least once in some shape or form. I find that it's quite the opposite, in fact. Knowing that my food doesn't require any animals to be killed or kept in a torture chamber on my behalf is a massive weight off my shoulders and I feel at peace with myself, which makes for a merrier Xmas time too.
What can be hard about being vegan at Xmas is that your mere presence at the Xmas table causes defensiveness. The very fact that you are not eating what society mandates you to eat puts a target on your head and there is no shortage of lame jokes, digs veiled as questions and countless attempts to let themselves off the hook because their meat, eggs and dairy are different. That's the main thing I personally find hard about being vegan at Xmas. It gets really trying, especially that we still tend to be outnumbered at most family get-togethers.
As for the food, there is nothing I truly miss about my non-vegan ways. Why would I, when eating vegan these days means no deprivation whatsoever? I've pulled together some of my past recipes that are Xmas appropriate to hopefully inspire your Xmas menu. I hope you'll find dishes that rock your boat and I wish you fun-filled Xmas gatherings where you feel loved and do not have to defend the admirable choice you have made not to put yourself first.
Mains
Arguably, the most challenging dish that every vegan is clamoring for before Xmas is an impressive centrepiece, as vegan meals are typically structured a little less rigidly. Fear not, there are plenty of dishes that could proudly take the centre of your table, be nice to look at, satisfying and moorish. Below are just a few examples of the things you could serve as your main.
If you are after something less like a conventional 'meat' & two veg meal, how about making a big casserole style dish and inviting everyone to dig in? In some cultures people celebrate by having lots of little sharing dishes in quick succession. In my native Poland, we typically 12 sharing dishes at our most important Christmas meal – Christmas Eve dinner – cabbage rolls and meatless pierogi are both Christmas staples.
Sides
Most regular sides can easily be made vegan, but if you are at a gathering where butter or (worse) goosefat is omnipresent, you may be better off bringing your own side too. Last year, we brought my miso roasted brussel sprouts with roasted cranberries and they went down a treat with everyone.
Salads
While, for me personally Christmas equates with the need for warmth and cosiness and so salads may not necessarily fit the bill, my Aussie husband tells me of his childhood Christmas on the beach. While I am skeptical (I do believe him, it's just that my Northern European brain struggles to imagine hot weather Christmas 🙂 ) I think that's a perfect type of Christmas that calls for a salad instead of a platter of roasted veg.
Desserts
Making a beautiful vegan dessert is a trivial task these days, to be honest. Especially that Xmas is all about things like chocolate, spices, nuts and citrus fruit – things that are naturally vegan anyway. Below are some of my favourite desserts that won't make you feel like you are missing out at all! In fact, you may have all the other diners wanting to sample your creation, so be ready to make more than you can put away yourself 😉 .
If you are after individual desserts that can be served in elegant glasses instead of a big dessert, here are some ideas.
Cookies, mini pies and truffles
If you have any room left at all, you cannot go wrong with a plate of cookies, mini pies and truffles, can you? I'm very much in this camp myself 😛 . They also make fabulous and thoughtful gifts that the recipients are bound to love.
Snacks
Finally, you are really not very likely to need any snacks, but hey, Xmas is only once a year, so if you feel like pigging out a bit (sorry, piggies!), be my guest.