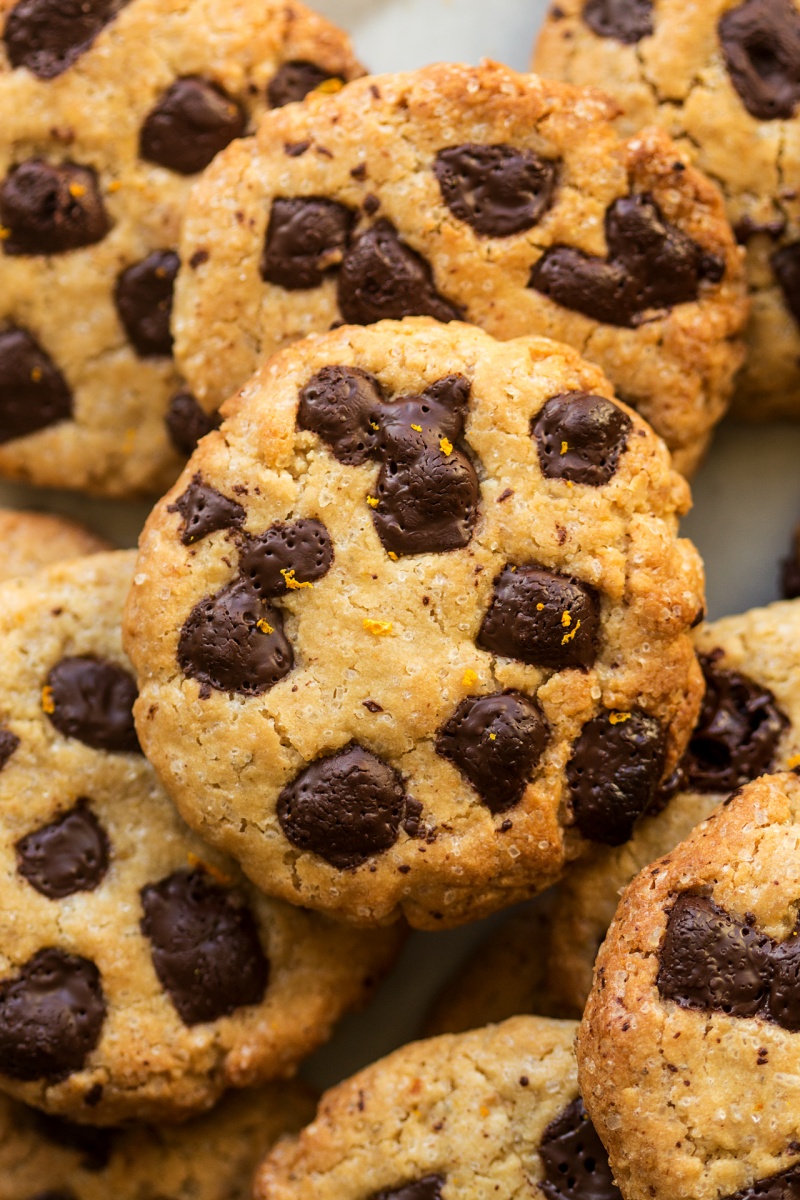 As I've spent most of this past week in a dentist's chair, cookies are the last thing on my mind. In fact, in the wake of this slightly traumatic experience, I have vowed to myself never to eat sugar ever again!! I wonder how long will this resolution last exactly…
Meanwhile, this recipe is something I baked for you before I left for Krakow and I hope you'll enjoy these. They are simple chocolate chip vegan cookies which use tahini as the only source of fat. I figured that some of you may be keen on this swap as tahini is certainly more nutrient dense than the traditionally used oil or margarine.
I've also trialled them with almond butter and they were equally delicious, so in conclusion any nut butter should work well here. I flavoured these simple cookies with orange and cardamom as I think they both work beautifully well with nutty tahini and dark chocolate, but if you are not keen on this pairing, simply skip those ingredients.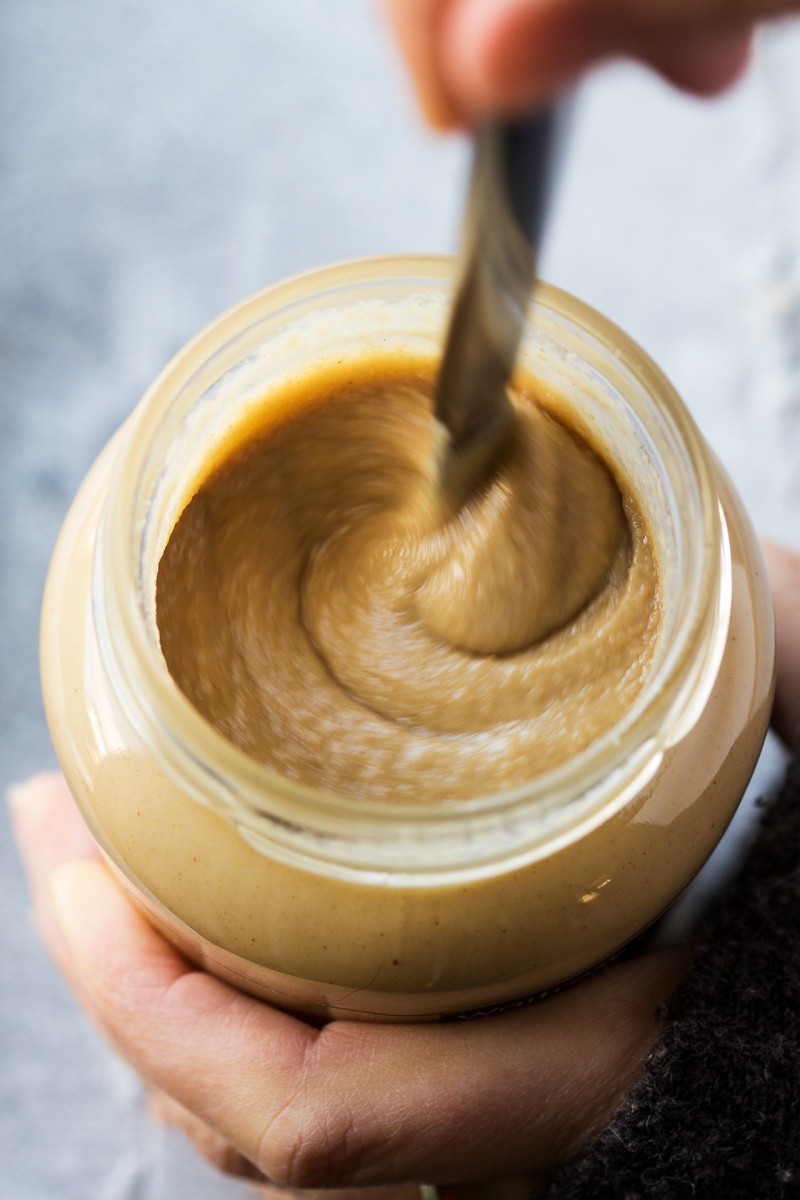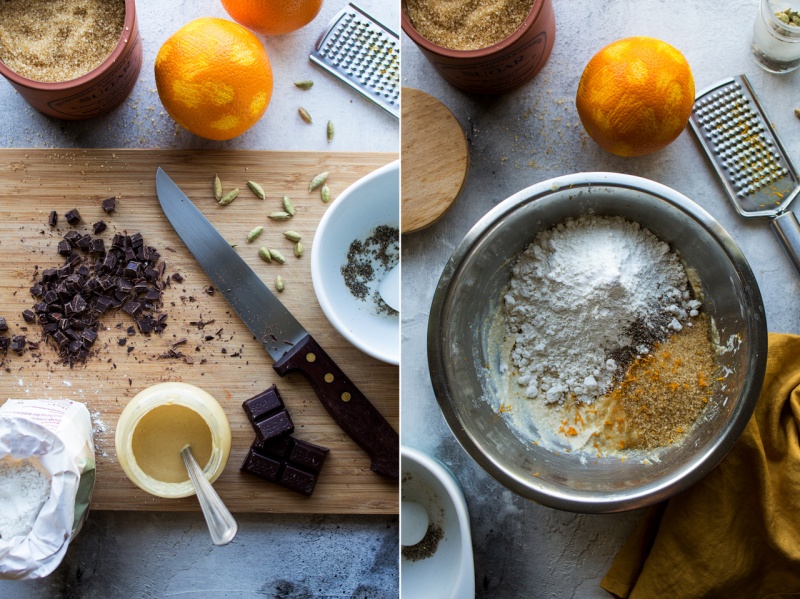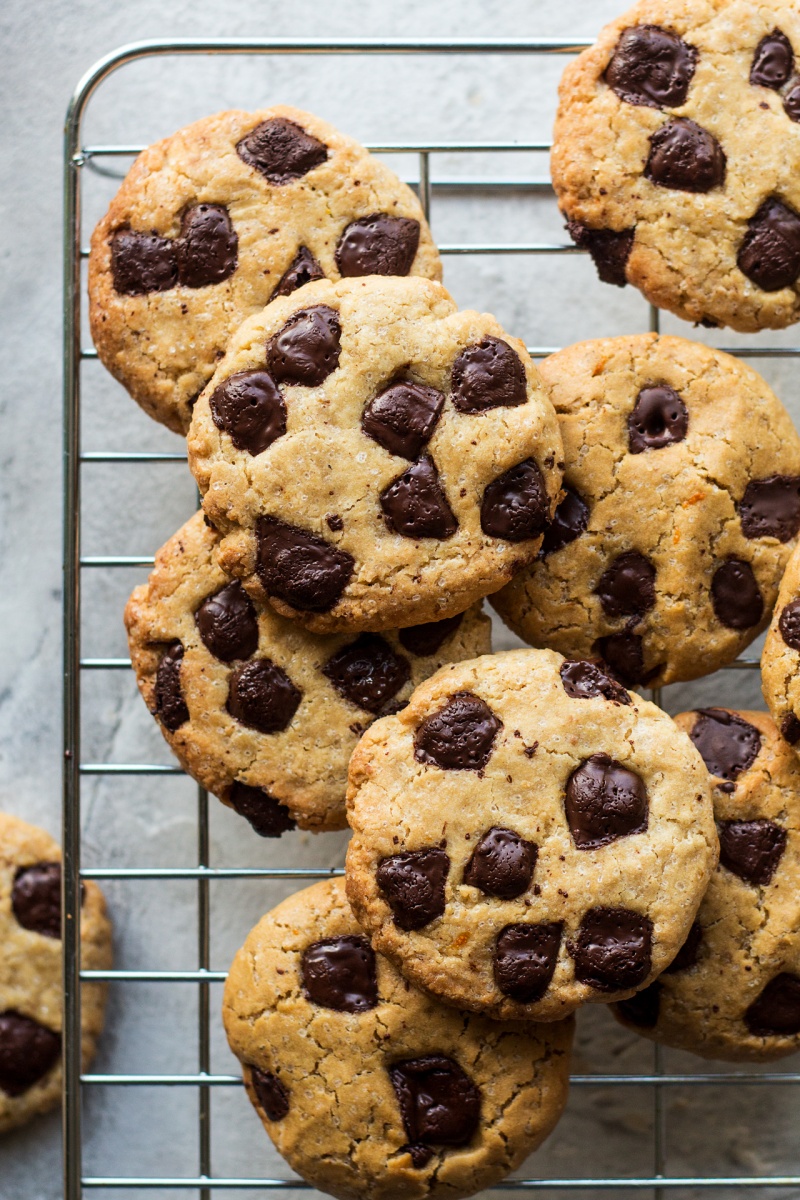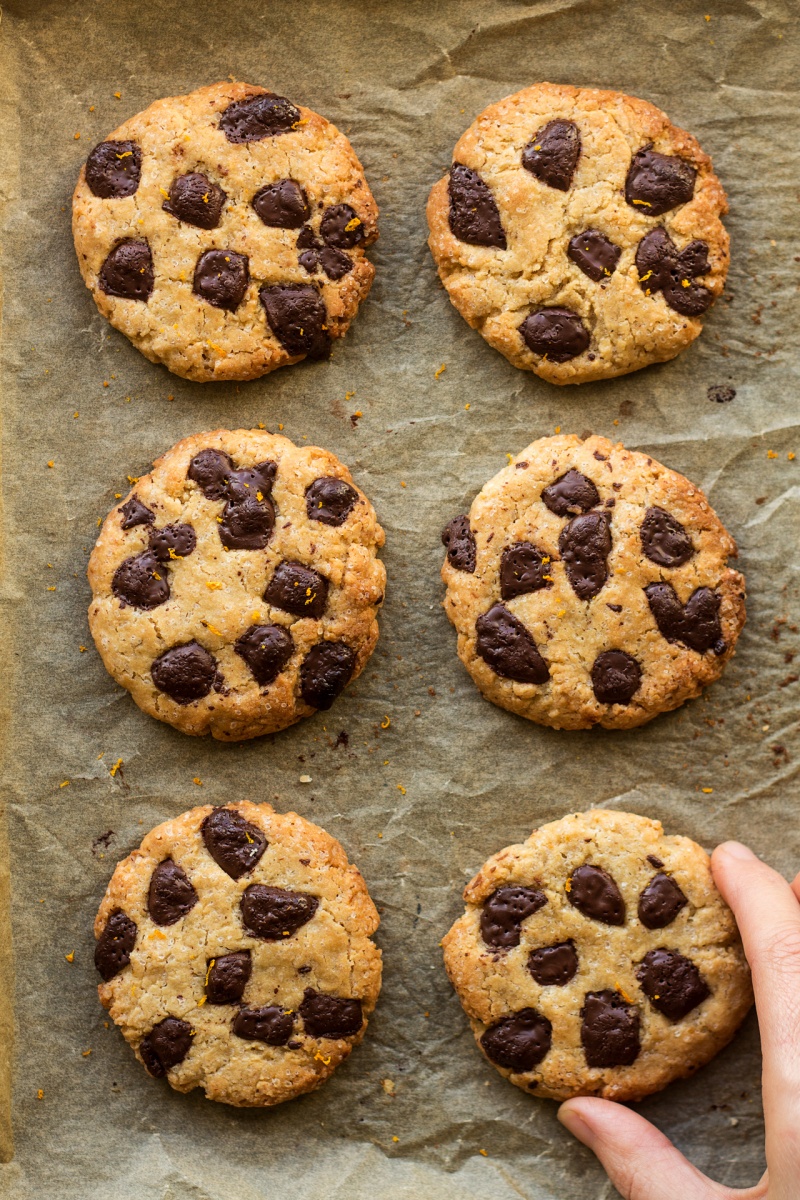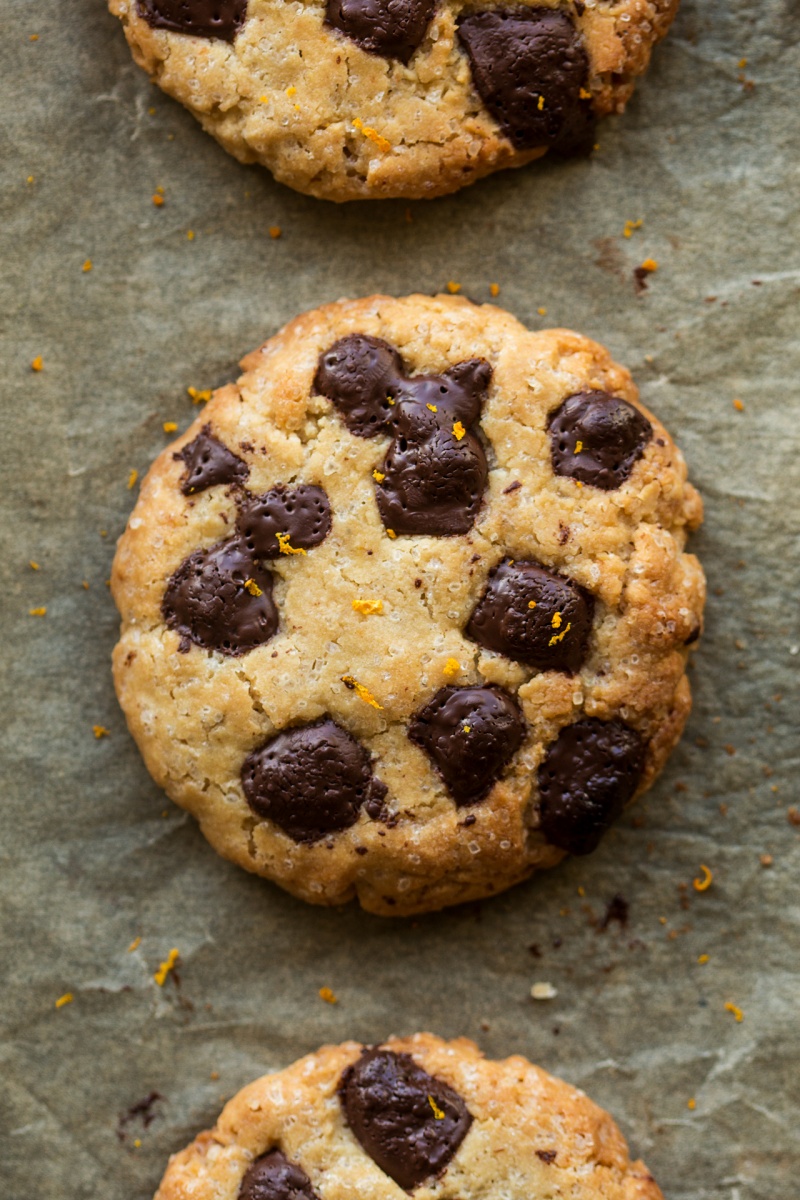 METHOD
Place the tahini (make sure you give it a good stir first) in a large mixing bowl.
Mix in the aquafaba or plant milk. If using maple syrup, skip the aquafaba (or soy milk) and mix the maple syrup directly into the tahini.
Add in the sugar (if using), vanilla essence, orange zest and finely crushed cardamom seeds.
Place a sieve over the bowl and sift in the flour, cornstarch and baking soda.
Gently fold the dry ingredients into the wet with a spatula and then, when the dough becomes thick, with your hands. If the mixture is too dry (it should be soft and pliable but not sticky soft), add a touch more aquafaba (or plant milk) – I find that depending on the flour used, sometimes it needs an extra teaspoon or two.
Fold in the vegan chocolate chips, saving a few for decoration.
Split the dough into 12 equal size portions (about 40 g each), roll them into balls and refrigerate them for 30-60 minutes.
Preheat the oven to 190° C / 375° F (or 170° C fan / 340° F fan) and line a baking tray with a piece of baking paper.
Place the cookie balls on the prepared baking sheet, leaving a fair amount of space around each cookie. Press them down with the palm of your hand and stud the surface with the choc chips you have saved. If you want these cookies to be crispy rather than soft and chewy, flatten them more and extend the baking time.
Bake for about 12-15 minutes. The maple syrup version needed a slightly longer baking time (15-16 minutes).
NOTES
*I used chickpea brine / aquafaba from
cooking my own chickpeas
, but you can also use it straight from a tin / can of chickpeas. There is no need to reduce it!
**I used a mixture of caster sugar (12 g / 1 tbsp ), light brown sugar (24 g / 2 tsbp) and coconut sugar (36 g / 3 tbsp). I don't recommend replacing all of the sugar with coconut sugar as it affects the texture of these cookies negatively. Traditionally a mixture of caster sugar and light brown sugar is used.