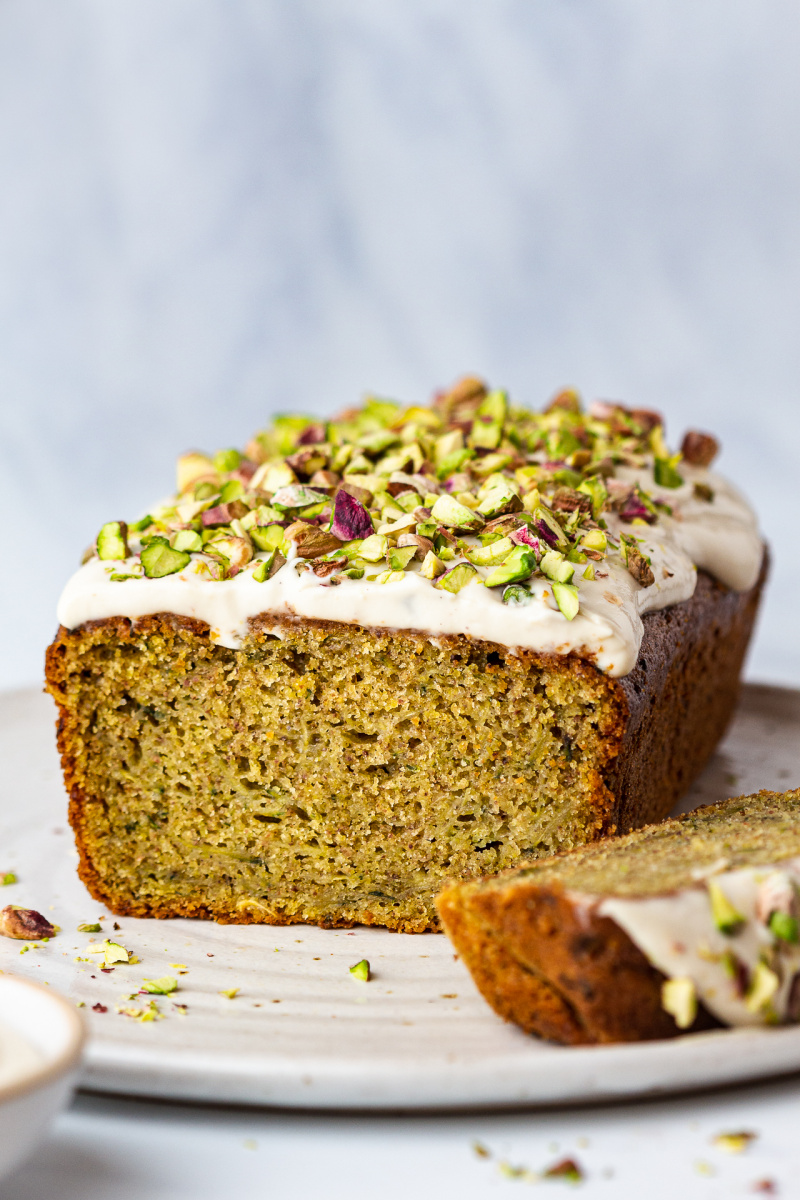 Happy weekend! I hope the sun is out for you! We are back to an average temperature of 20° C and fairly frequent cloud coverage… While I miss the heat I am not too upset about this weather change as we are going to be bathroom and toilet less for the next two weeks – something that's certainly more of an issue when it is relentlessly hot. Our contractor – who seems like a really nice guy and someone who really takes pride in his work – is starting on Monday.
I have high hopes as we 'interviewed' quite a few contractors and bathroom renovation companies before we settled on our man. He was really friendly, approachable, exact and I've been emailing him a fair bit to run various fixtures and ideas past him and he has always been very responsive and helpful.
After a lot of thinking, measuring, planning and searching we've settled on pastel peach pink geometric tiles on the floor and the side of the bath, oversized matt white tiles on the walls, brushed brass fixtures and medium green walls. What we are most excited about is our vanity unit as we made it ourselves and we cannot wait to see it put together. We bought a second-hand Mid-Century chest of drawers with brushed brass handles, got a local stone supplier to cut us a piece of quartz that will be our water resistant countertop and purchased a beautiful countertop basin that will go on top. We are yet to pick up the quartz but the basin, the taps and the chest of drawers look beautiful together. We cannot wait to see it all done and we have been living with a sub par bathroom for almost 3 years now.
When it comes to today's recipe, I hope you are in the mood for some baking? As courgettes (zucchinis) are very much in season right now, I made a moist vegan courgette cake topped with creamy lemon frosting and chopped pistachios. It's too good to resist even though I am trying my best not to constantly munch on baked goods (which is a challenge when you bake for a living). The cake itself is really easy to make, all you need is a grater, one bowl and a sieve! The cream is a little more involved but you can always top it with a simple lemon icing instead. It went down really well in our house and I hope it will go well in yours too 😉 . x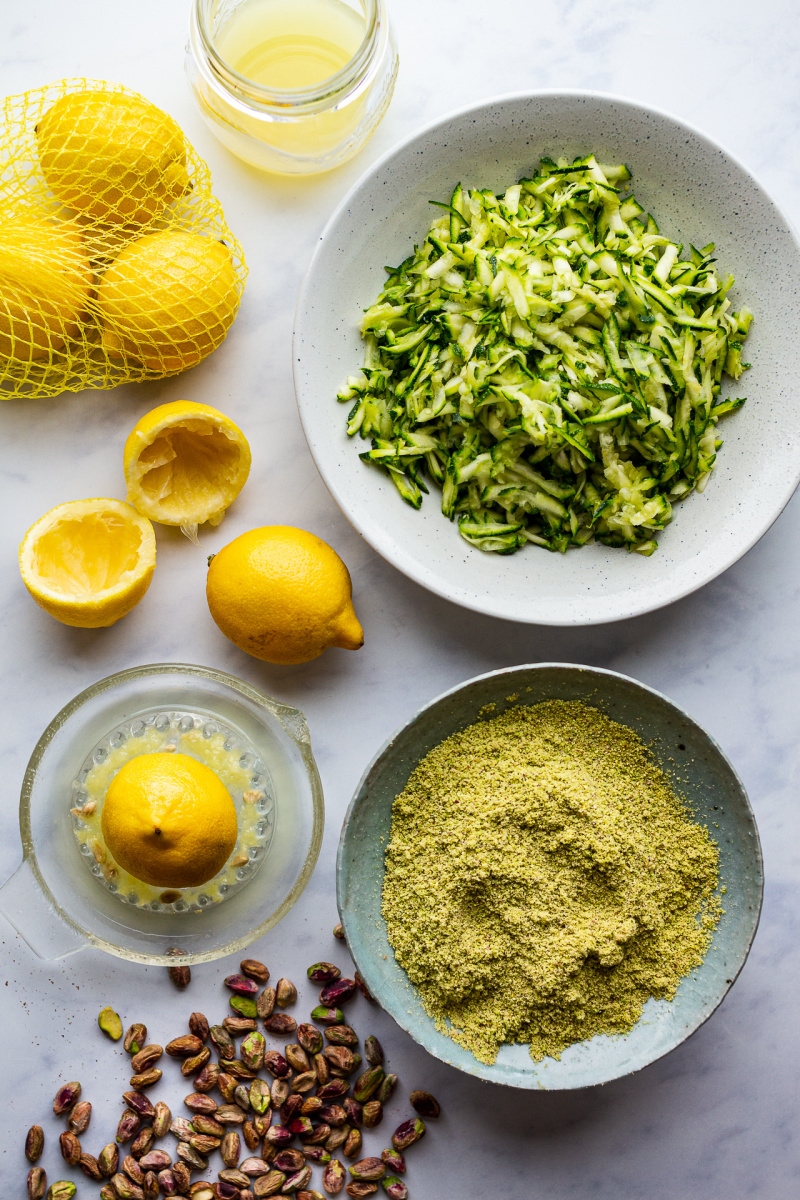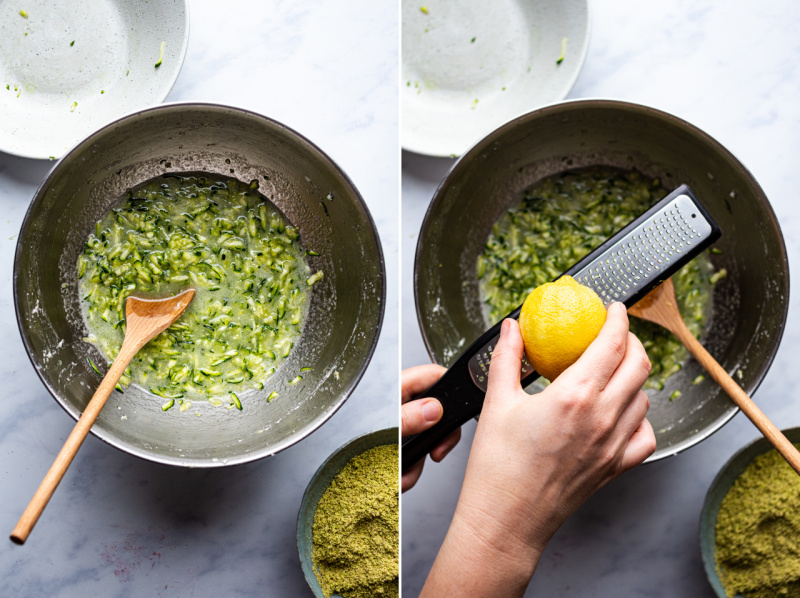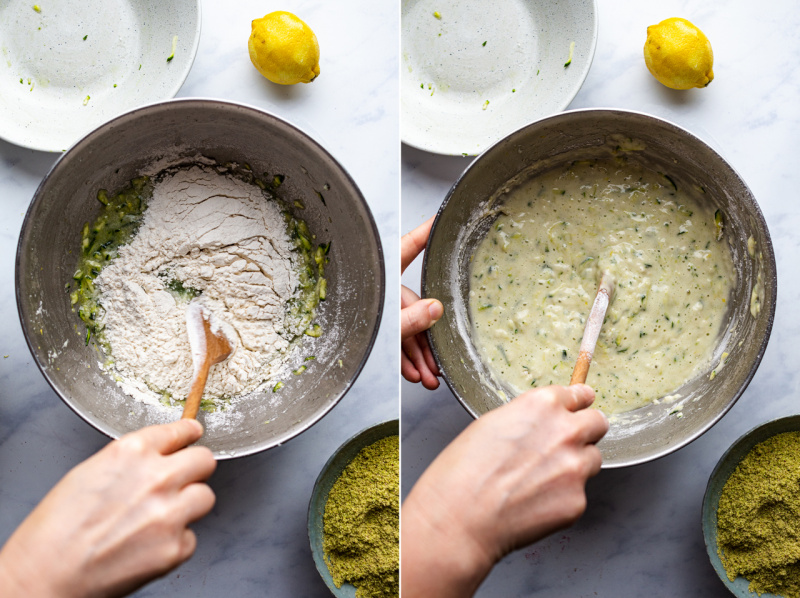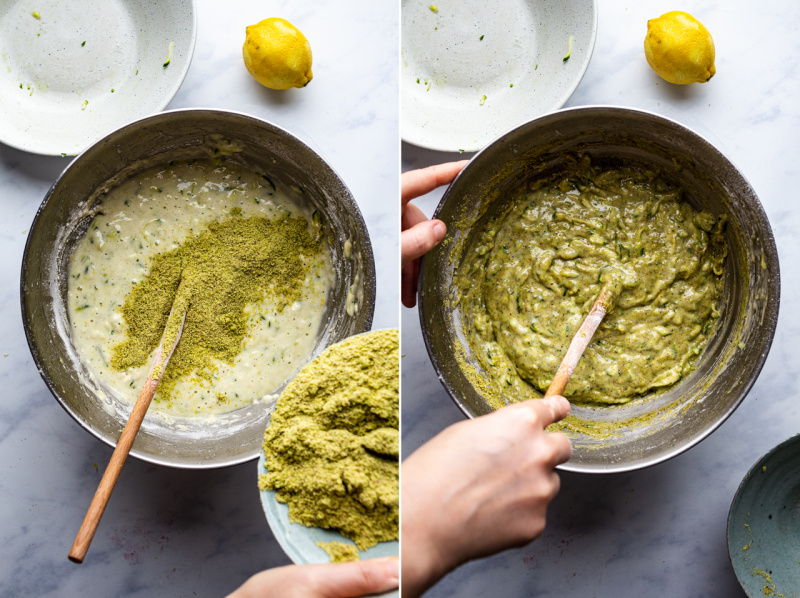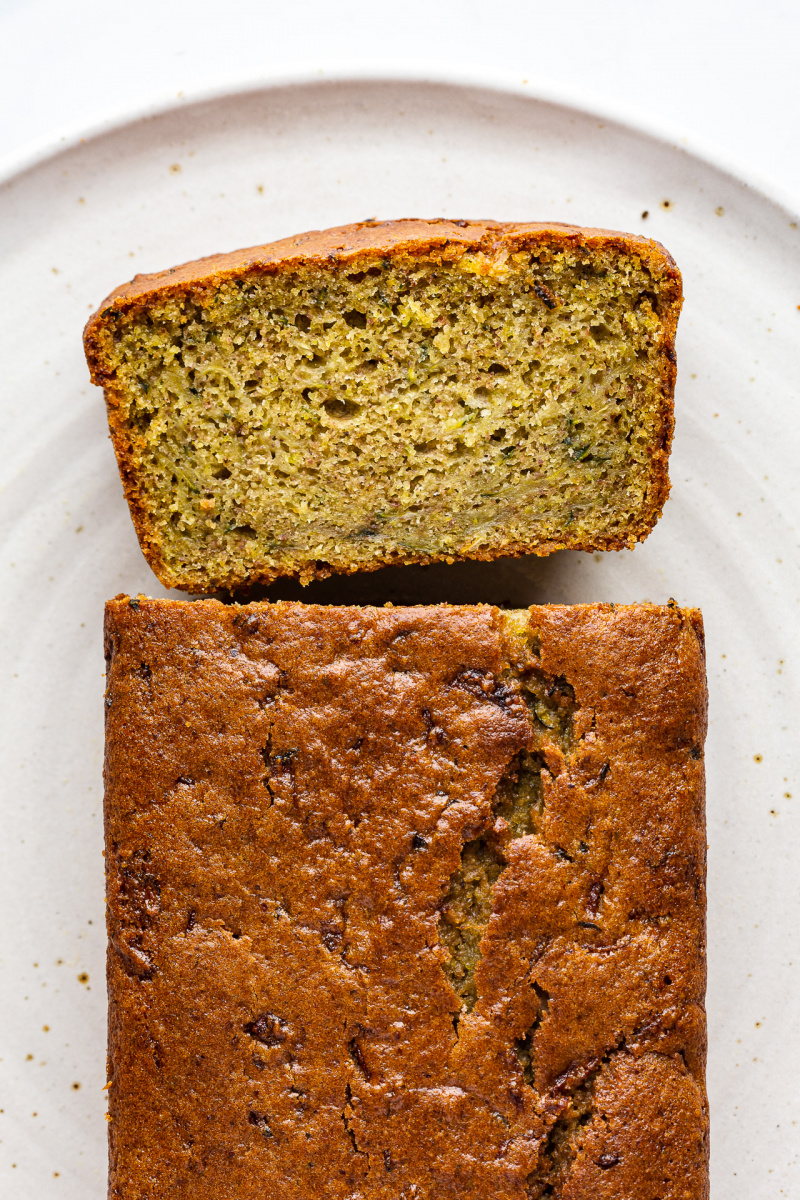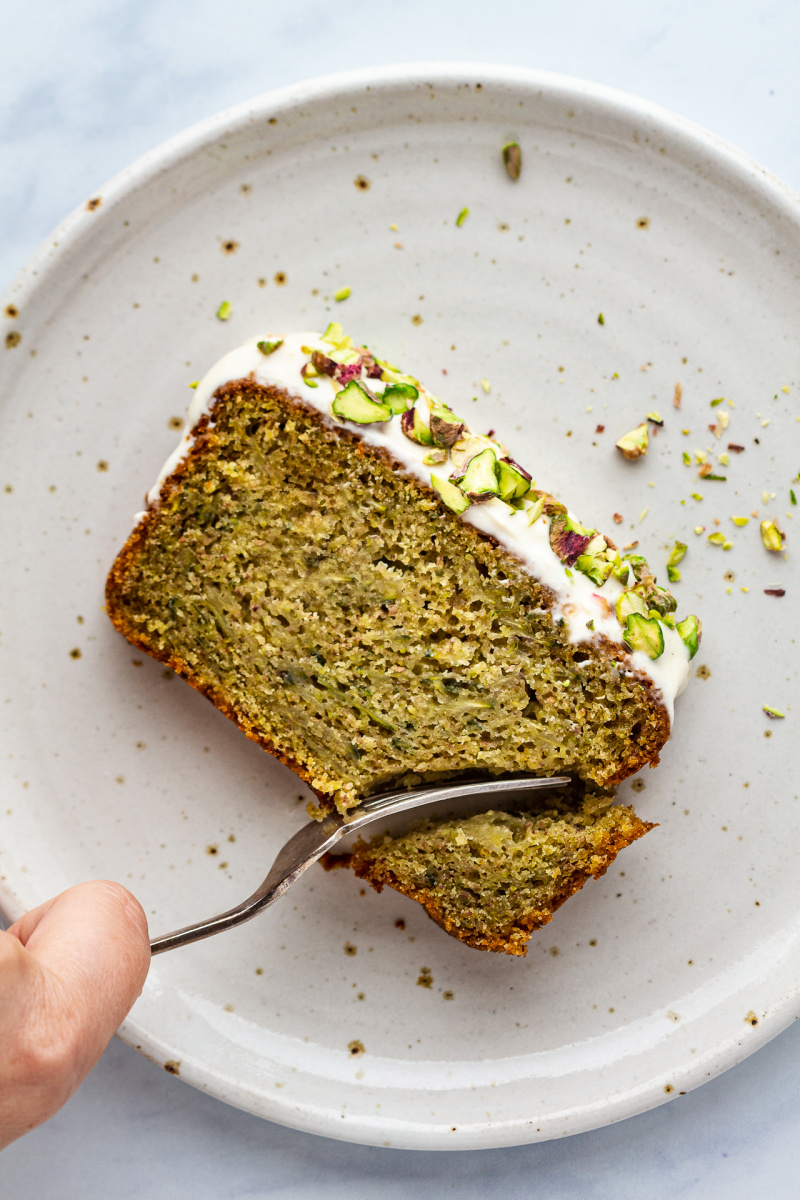 CAKE
WET INGREDIENTS
150 g / ¾ cup caster (superfine) sugar*
50 g / ¼ cup refined coconut oil or vegan butter block, melted and cooled
zest of 3 lemons + 60 ml / ¼ cup lemon juice
1 tsp lemon extract (optional)
60 ml / ¼ cup soy (or other) milk
240 g / ½ lb / packed 1½ cups, coarsely grated courgette / zucchini
DRY INGREDIENTS
LEMON ICING (quick and easy)
50 g / scant ½ cup icing sugar
approx. 3 tsp lemon juice
LEMON FROSTING (make a day ahead)
½ tsp lemon extract (optional)
zest of small lemon + 35 ml / 2½ tbsp lemon juice
25 g / 2 tbsp refined coconut oil, melted
100 g / ½ cup silken tofu
135 g / 1 cup raw cashews, soaked in boiling water for 30 min
4 tbsp / ¼ cup sugar (icing sugar is best)
chopped nuts, for decoration
METHOD
CAKE
Set the oven to 175° C / 350° F. Grease a 1kg / 2lb cake tin with a bit of oil or line it with a piece of baking paper.
In a large bowl mix all the wet ingredients together.
Place a sieve over the bowl with wet ingredients and sift the first three dry ingredients in. Fold them into the wet ones using a spatula and a gentle clockwise folding motion until no flour pockets remain.
Finally fold in ground pistachios until you get a uniform, thick but still pourable cake batter.
Transfer the batter into a baking tin. Bake for 50 mins (depending on your oven) – it's done when a toothpick comes out clean of any crumbs. Let it cool down completely before removing from the tin and icing.
Once cool, remove from the tin and decorate with icing or chilled frosting and chopped nuts.
LEMON ICING
Whisk the icing sugar and lemon juice in a medium size bowl until fully combined. Add the lemon juice gradually to avoid lumps in your icing.
Spoon icing over the cake starting from the middle so that it drips down to the sides creating pretty drizzle marks.
LEMON FROSTING (make a day ahead)
Place all the ingredients in a blender in the order they've been listed – liquids first. Blend until super smooth. Depending on your blender, you may need to add a tablespoon of plant milk but don't add too much as the icing won't be firm enough.
Place the mixture in the refrigerator overnight to firm up.
NOTES
*SUGAR: You can use 180 ml / ¾ cup maple syrup or other liquid sweetener instead but if doing so, skip the plant milk entirely.
*PISTACHIOS: I ground mine very finely, in a coffee grinder, and sifted before using.
Please be aware that 1 kg / 2 lb tins vary enormously between brands so I recommend measuring the volume of the tin you intend to use first. For this recipe, I used a 2 lb cake tin that holds approximately 1250 ml / 5 cups of liquid (to the brim). The batter should fill no more than 2/3 – 3/4 of the tin or else the cake may not raise.