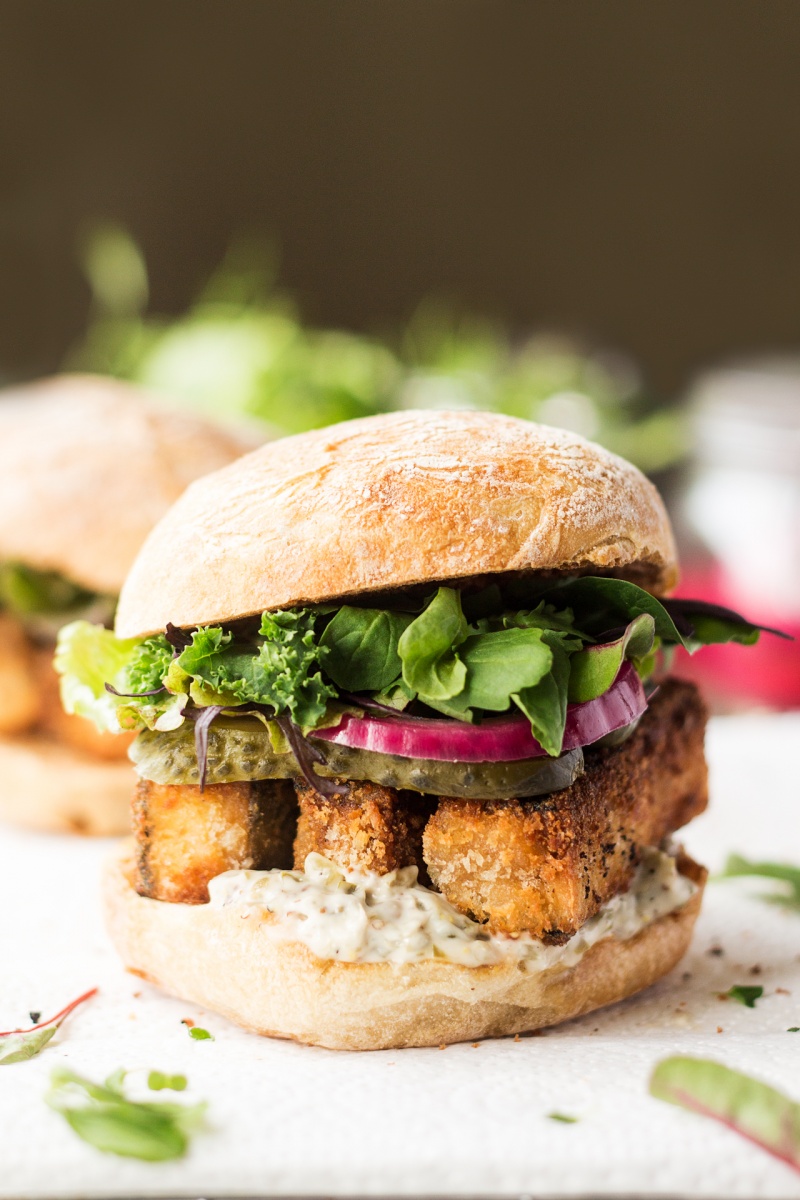 Happy Friday, guys! Hope you are well and have some exciting weekend plans to look forward to! I'm juggling finishing off my posts with running errands and packing as tomorrow, we are off to an undisclosed location (it's meant to be a surprise) for Duncan's birthday weekend. I think that we are both very excited about it. We are looking forward to some quality time together and some much needed time offline (me) – I've promised myself not to spend any time on social networks other than recipe posting so I'm sorry, but I won't be as responsive as usual. I'm sure you can relate?
The only thing I can reveal about where we are going is that it will be by the seaside. Well, let's face it, despite escaping life on a small island, we still somehow ended up on an island (what is it with us and islands?) so the sea is never too far away. That's a good thing, in my view, as I love the sea. I always have.
Ever since I was a little girl, I've always dreamt of living by the sea. I kind of got that out of my system after 4 years on Paros when the beach was literally on our doorstep. It made me realise that, like everything, living by the sea has both pros and cons. While I am happy with the decision to move, I miss the smell, the colours, the feel of sand between my toes and the stunning view we used to enjoy daily.
Before I went vegan, I was a keen fish eater and going to the seaside would be a perfect opportunity to eat a lot of seafood dishes. Well, not this time. To be honest, the only thing I am worried about when it comes to this trip is what the hell we will be eating… I managed to sort out a simple vegan breakfast with the hotel, but the remaining two meals may need to be very improvised. We are both keen on some coastal path walking so I'm bringing an array of things I can package into a sandwich, coffee making equipment and a thermos and hopefully that will do for lunch.
This whole trip has inspired me to attempt my own version of a vegan fish finger sandwich. There is this vegan hack of adding seaweed to things to achieve a seafoody taste and the tofu and nori combo is a well known combination. In fact, there is vegan fish and chips shop in Bristol that we've heard good things about and we have been meaning to check it out for ages. As going there is a bit of a mission for us, I've decided to play around with the flavours myself for the time being. This recipe is really super easy, super tasty and it's unbelievable how close to the real thing it tastes. When I was testing this recipe, I made it for Duncan three days in a row as he couldn't get enough of the stuff. I hope you'll like it too and that it will take care of your pesky fish cravings nicely.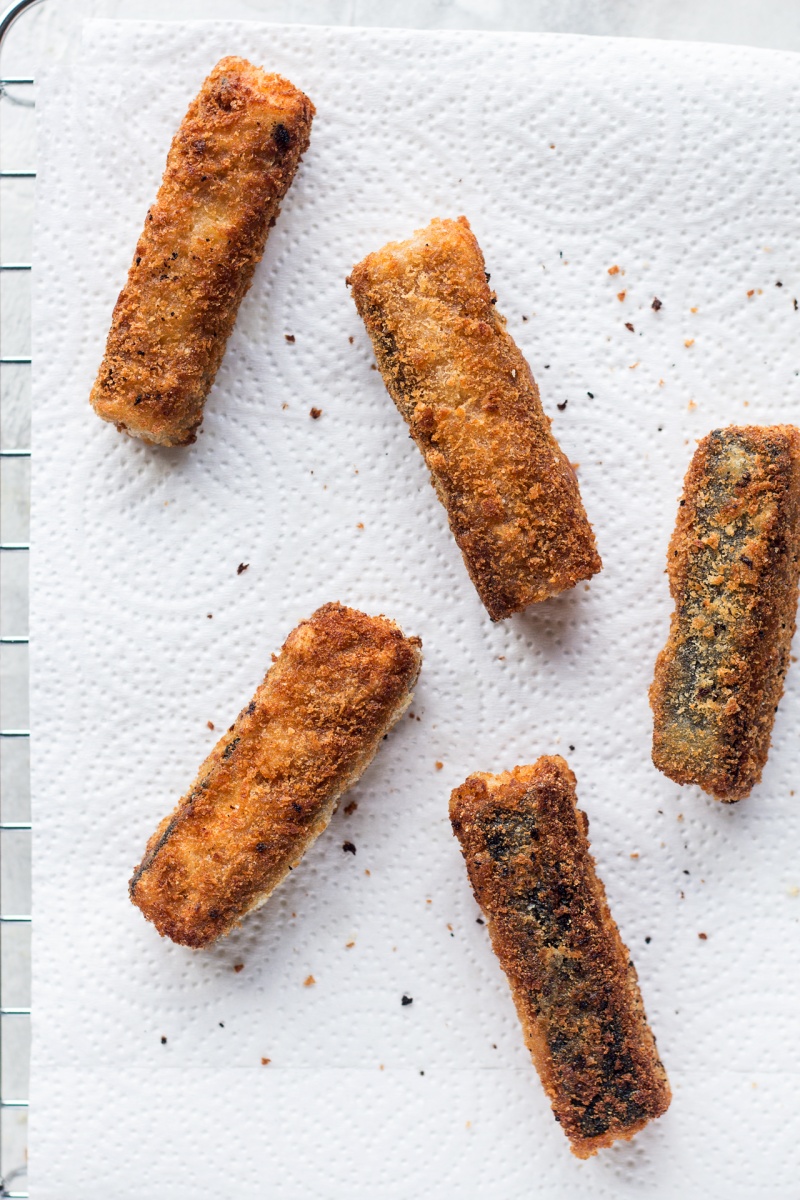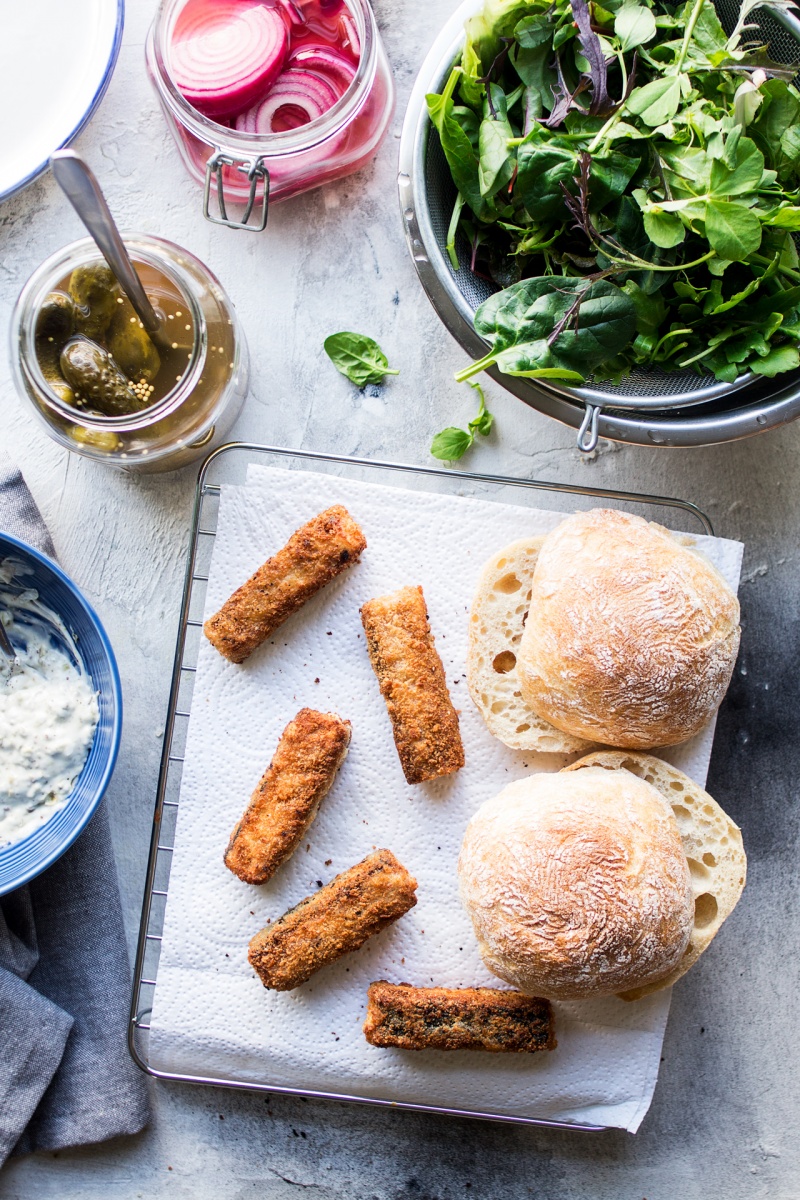 VEGAN FISH FINGERS
300 g / 10 oz firm (cotton) tofu, pressed*
3 tbsp soy sauce (or tamari for the GF version)
1 sheet of nori (toasted seaweed)
½ cup cornflour (cornstarch) OR 120 ml / 1 cup gelatinous aquafaba**, homemade or from a tin of chickpeas
all purpose flour / rice flour for GF version (for aquafaba version only)
100 g / 3.5 oz panko breadcrumbs (or GF breadcrumbs if required)
¼ tsp salt
oil for shallow frying (I used rice bran oil)
VEGAN TARTARE SAUCE
4 tbsp / ¼ cup vegan mayo
1 small gherkin, very finely diced
1 small shallot, very finely diced or grated
1 tbsp capers, very finely diced
2 tsp mustard (I used wholegrain)
a squeeze of lemon
salt and pepper
OTHER INGREDIENTS
METHOD
VEGAN FISH FINGERS
Cut the pressed tofu into fish finger like blocks – about 1 cm / 0.5″ wide and tall blocks.
Place tofu fingers in a shallow bowl with soy sauce (or tamari). Make sure you flip the pieces to the other side now and then so that they absorb the soy sauce evenly on all sides. Marinate until all of the soy sauce has been absorbed (about 30 minutes).
Cut the nori into strips where the size matches the sides of the tofu. I held each tofu in between two strips of nori when coating, but you could also wrap the entire block in nori if you want a more intense fishy taste.
If going down the cornflour route, prepare a shallow bowl and a large plate. In the bowl, whisk cornflour with approximately 120 ml / ½ cup of water to achieve a sticky mixture. Pour the breadcrumbs and ¼ tsp of salt on the plate and mix well. Hold each piece of tofu between two strips of nori and spoon the cornflour mixture over the tofu. I found that dipping does not work so well in this case as the nori tends to separate and get stuck in the cornflour mixture. Press into the breadcrumbs and repeat if you want an extra thick coating.
If going down the aquafaba route, prepare a shallow bowl and two large plates. Place flour on the first plate, aquafaba in the bowl and the breadcrumbs mixed with ¼ tsp of salt on the second plate. Place two nori strips on each side of the tofu finger – the nori strips should stick to its moist sides. Then coat the tofu in flour, then aquafaba and finally breadcrumbs. For a thicker coat, repeat the last two steps again.
Fill a small frying pan or the bottom of a wok with frying oil and let it heat up.
Once the oil heats up (it's important that it is hot enough – a breadcrumb thrown into it should sizzle immediately, but not burn), fry each piece of tofu for about 1-2 minutes on each side – until the coating becomes golden. Place the freshly fried pieces on a plate lined with a kitchen towel to get rid of the excess oil.
VEGAN TARTARE SAUCE
Mix vegan mayo with very finely chopped gherkin, shallot and capers.
Season with mustard, lemon juice, salt and pepper to taste.
ASSEMBLY
Halve your buns and stick them (cut side up) under a grill.
Place a generous dollop of vegan tartare sauce on the bottom half of each bun.
Top with a layer of vegan fish fingers, quick-pickled onions (if using) and a selection of salad leaves.
NOTES
*To press the tofu without a
tofu press
, wrap your tofu in a paper towel, place it on a plate and weigh it down with something heavy (like a heavy cookbook). Once the paper towel becomes wet, change it for a new one. Repeat a few times until the paper towel stays almost dry. Pressed tofu is tastier as it absorbs flavours better.
**For this particular application, aquafaba (chickpea brine) should resemble an egg white in consistency so I recommend making it yourself – here is how or reducing over a low flame if you are using one from a tin of chickpeas. I cook my chickpeas and then leave them in the pot for a few hours, which makes aquafaba gain more strength as it sits around – often that is enough to make it quite thick and jelly-like. If not, I pour it into a small pot and reduce it over a low flame some more.