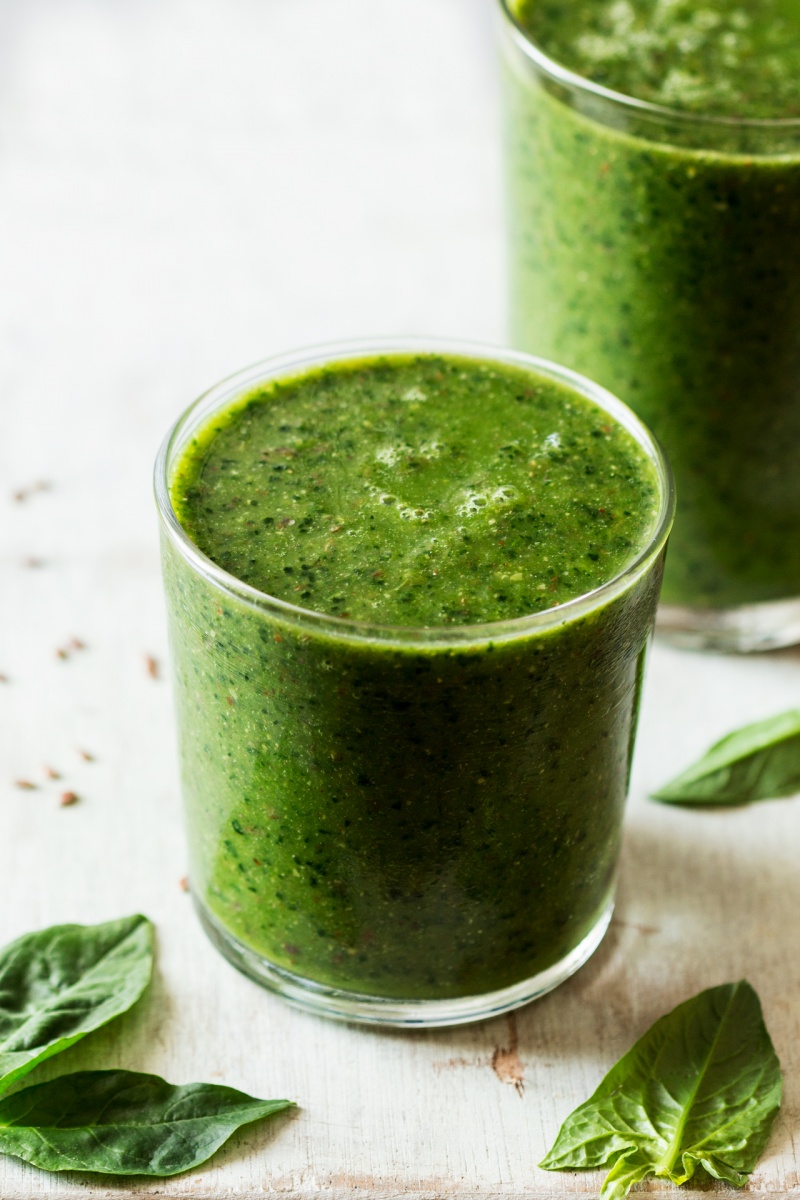 Blogging about food is a constant balancing act. Admittedly, it may be just me as I am not particularly good at having cake around and not eating it.
In the past few weeks I have taken baking to heart a bit too much and I overindulged a little, as a result. I mean it was all in the name of recipe testing but I don't think my body cares and it's happy to squirrel away all the excess calories.
As the weather was unbearably hot last week and I really couldn't be bothered to cook dinner, we've decided to start having green smoothies for the last meal before bed. Partly due to a spell of laziness and partly in an attempt to restore some balance to my diet. Other than having to clean and trim an insane amount of spinach every 4 days, I welcomed an excuse to take a breather from cooking.
It was all very well to begin with. Thanks to ground flax seeds, the smoothie is satisfyingly filling so I wasn't going to bed hungry. Heaps of crushed ice made it pleasantly refreshing, which, given the hot weather, was very much needed.
The smoothie is pleasantly sweet and fruity, yet not overly so as all the fruit is only a means to smuggle lots of oh-so-good-for-you spinach into your bloodstream without your taste buds screaming in disgust. Plus, vitamin-C rich oranges help you absorb the iron found in spinach so that your body is able to make the most out of this health kick.
We lasted for just over a week. After a few days or so I started experiencing some not so pleasant side-effects. Once I've googled them I realised that having too much spinach is a thing! Can you believe it?
I won't go into details here, but if your stomach isn't used to getting 100 g of raw spinach every single day, go easy on it. Introduce it into your diet slowly and in smaller doses to begin with.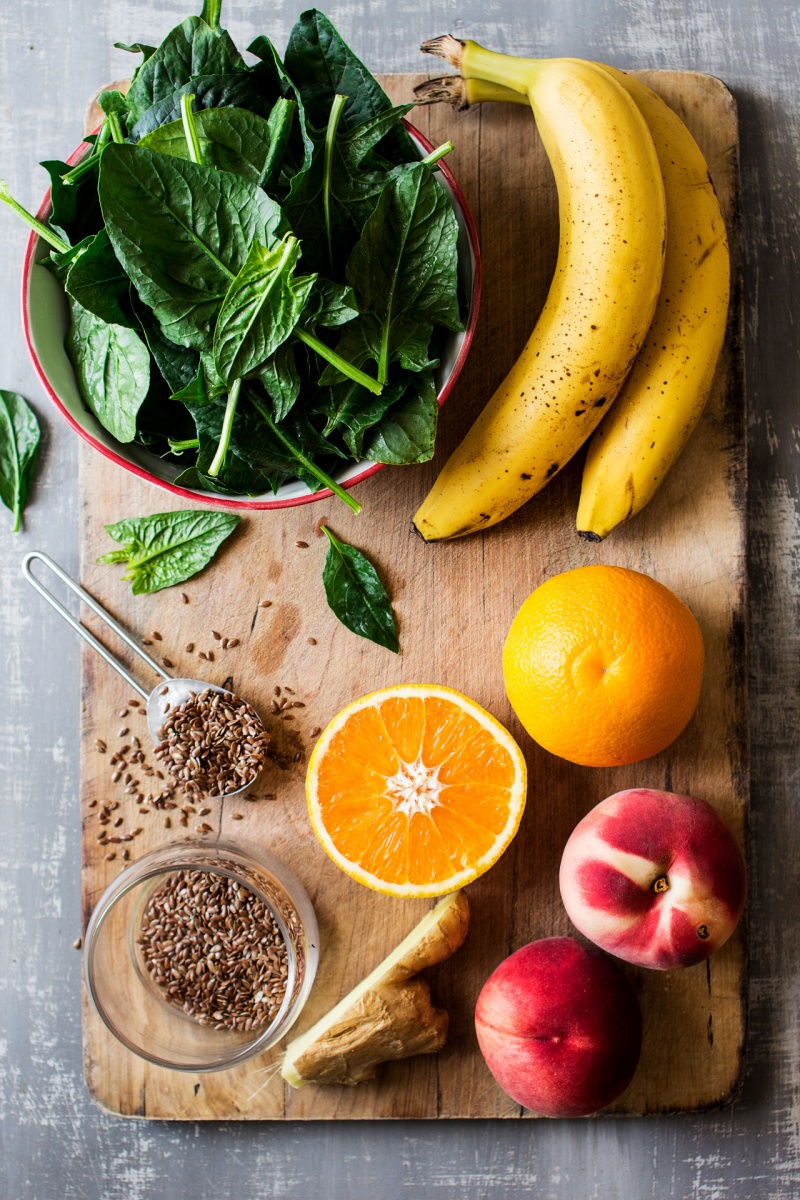 2 tbsp ground flax seed
1 orange, peeled, excess pith and seeds (if any) removed
100 g / 3.5 oz raw spinach*
1 ripe banana (frozen works well too)
1 ripe peach
2 tsp grated ginger, adjust to taste
a good squeeze of lemon (optional)
10 ice cubes
METHOD
Place ground flax seed and orange segments at the bottom of the blender and process until the orange is fully liquidised.
Add all the spinach and a splash of water – just enough to enable the blender to mince the spinach well. Processing spinach in a small amount of liquid ensures that the smoothie will be smooth, without leafy bits of spinach floating in it.
Add banana and peach. Process until smooth.
Season with grated ginger and a dash of lemon juice and finally add the ice cubes and process some more.
Divide between two glasses and enjoy.
NOTES
*If preparing spinach yourself, wash well and include the stems!