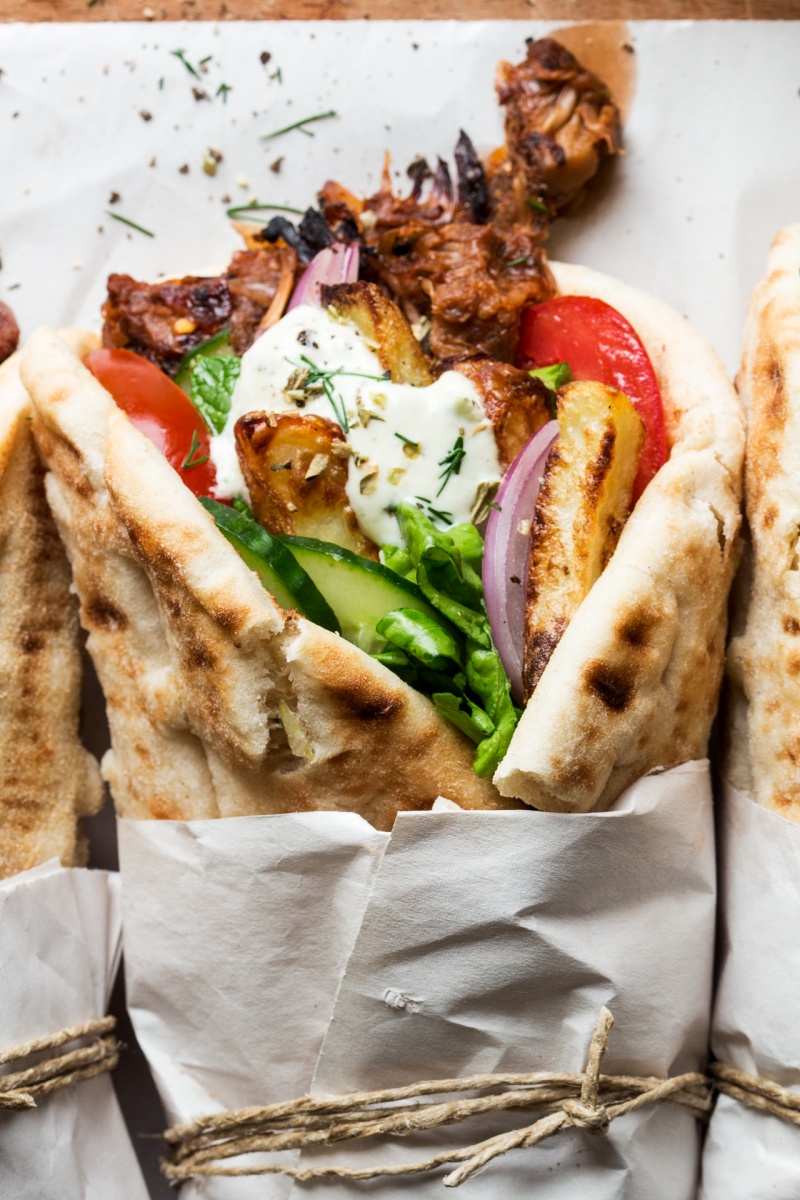 As promised, today I bring you another Greek-inspired recipe that goes well with Tuesday's tzatziki recipe. I never thought I would create a vegan version of this dish as gyros is quintessentially a meat-lover's choice, but it turns out that the mighty jackfruit has made it totally possible 🙂 .
In case you haven't had the real thing, traditional gyros is a Greek dish made of pork or chicken meat, usually served wrapped in a soft and fluffy pita, with tomato, onion, tzatziki sauce and sometimes a few potato fries too. Well, I have followed exactly the same formula except for the meat component, of course.
Aside for the animal welfare aspect of this choice, my version is also considerably lighter than the original and just as delicious. It's ideal if you are trying to cut down on your saturated fat intake. It's also very portable – great for taking along for a walk in the hills, which is exactly what is in our weekend plans.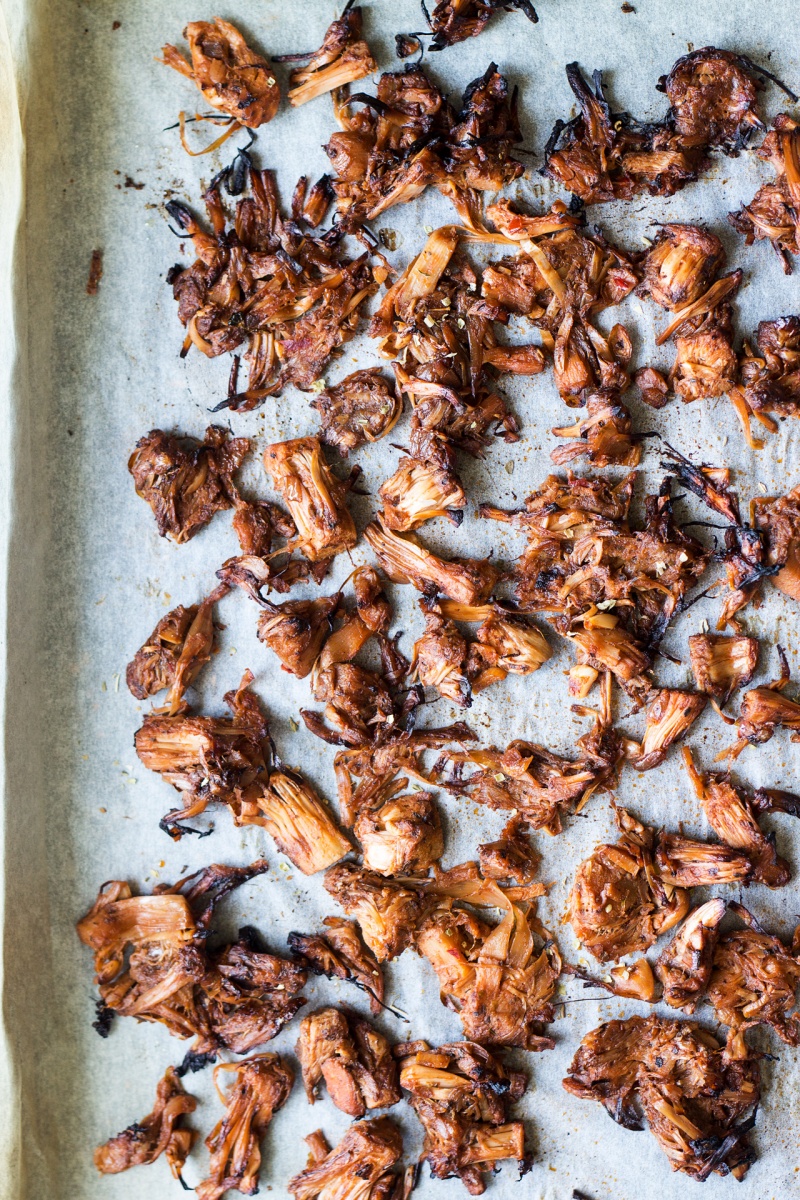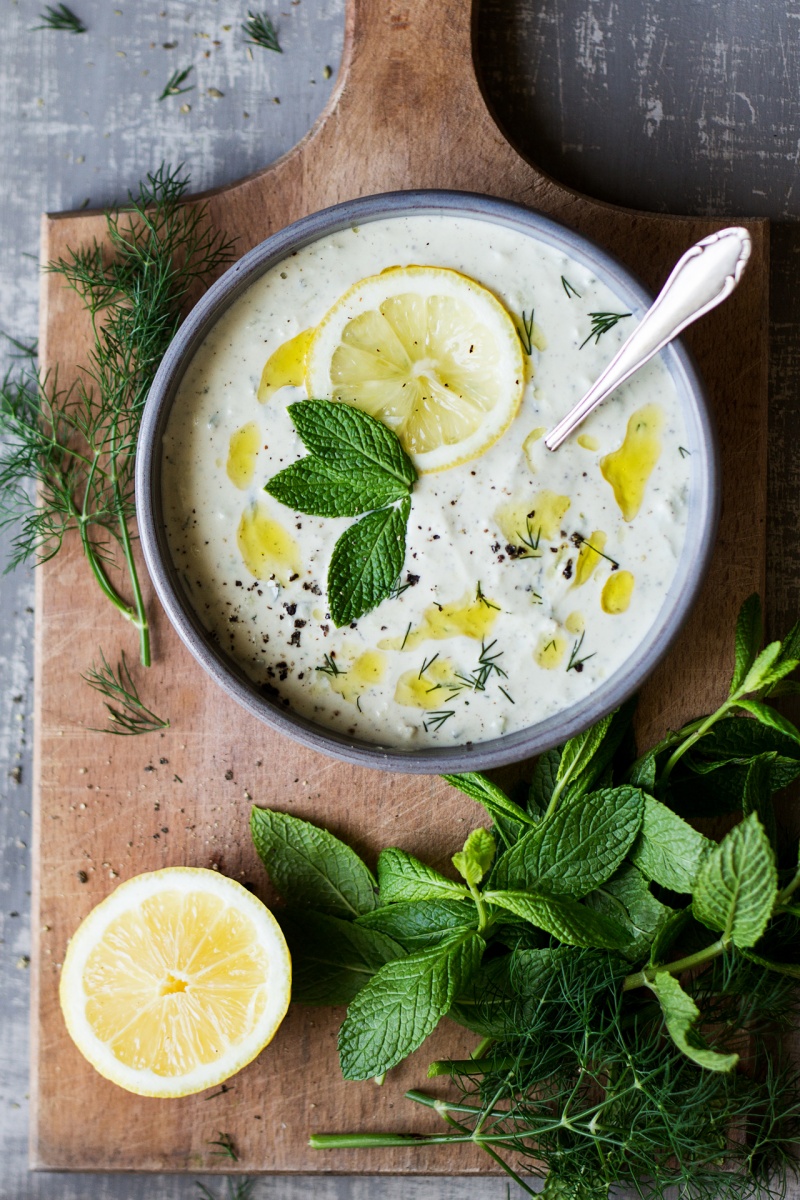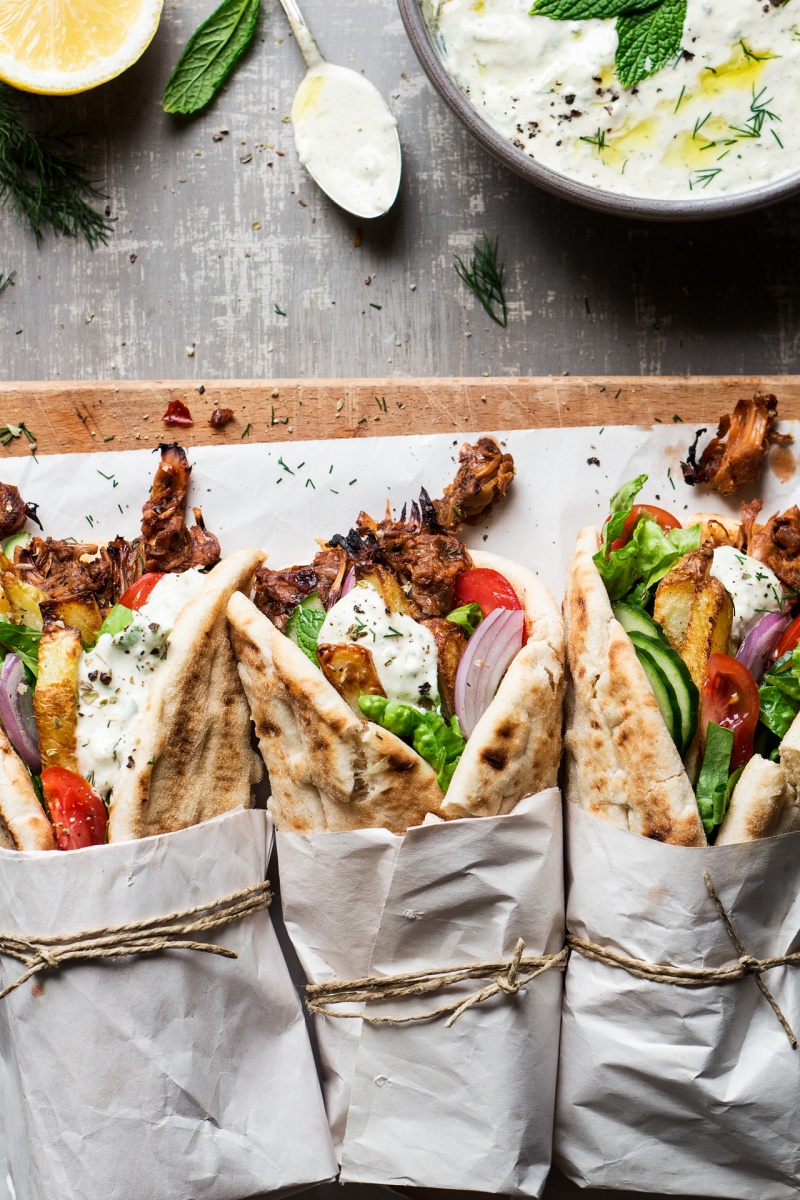 JACKFRUIT PORK (for best flavour, make a day ahead)
4 tbsp olive oil
1 medium red onion, finely diced
4 cloves garlic, finely diced
1/8 tsp ground cloves
¼ tsp ground cinnamon
½ tsp ground cumin
2 tsp dry oregano, plus more for fries
½ tsp chilli power, adjust to taste
2 tbsp tomato paste
2 tins of young (green) jackfruit in water
4 tbsp soy sauce
2 tbsp maple syrup
¼ tsp white pepper (black is okay too)
2 tsp apple cider vinegar
REMAINING INGREDIENTS
1 small cucumber, sliced
a handful of sweet cherry tomatoes, quartered
vegan tzatziki (recipe here)
6 large Greek pitas (gluten-free if required)
6 Romaine lettuce leaves, shredded
1 small red onion, super finely sliced
2 medium potatoes (optional)
olive oil
METHOD
JACKFRUIT PORK (for best flavour, make a day ahead)
Drain both jackfruit tins. Cut the firm, pointy ends off each triangular piece of jackfruit (you can still use them if you wish, I don't). Set aside.
Heat up olive oil in a medium, heavy-bottomed, pan. Fry diced red onion until softened, translucent and lightly caramelised. Add chopped garlic and fry off gently until soft and fragrant.
Add most of the spices: cloves, cinnamon, cumin, and oregano to the onion-garlic mixture. Fry them off gently, stirring the whole time, for a minute or so.
Mix in the tomato paste.
Now add in the prepared jackfruit along with soy sauce, maple syrup and apple cider vinegar. Mix everything really well. Squash the jackfruit pieces with your mixing spoon so that the individual fibres separate more. Season with white pepper and a pinch of ground chilli if you wish. Simmer the mixture gently for another 10-15 minutes and then allow it to cool down. Place in the fridge overnight to intensify the flavour.
Just before you are ready to assemble your gyros, set the oven to 200° C / 390° F (fan function). Spread the jackfruit pieces on a baking paper-lined baking tray and bake for about 20-25 minutes, until a little caramelised and browned around the edges.
POTATO FRIES (optional)
Heat the oven to 200° C / 390° F (fan function) and line a baking tray with a piece of baking paper.
Scrub potatoes well (or peel them) and cut them into thick matchsticks of similar size.
Coat them in olive oil (about 1 tbsp) and spread them on a baking tray, making sure they don't overlap.
Bake for about 30 minutes (until browned in places), flipping them to the other side half way through.
Season with fine sea salt and dried oregano.
ASSEMBLY
Just before serving, warm pitas up in a low oven.
Place warmed-up pitas on a work surface, fluffier side down.
Fill with lettuce, cucumber, tomato, onion, baked jackfruit pork and warm potato fries.
Gently fold the pitas over the filling, wrap in a piece of paper and tie with a string. Serve with a generous dollop of tzatziki.
NOTES
As jackfruit pork and fries both require baking, I suggest you bake jackfruit first and bake fries directly before serving.