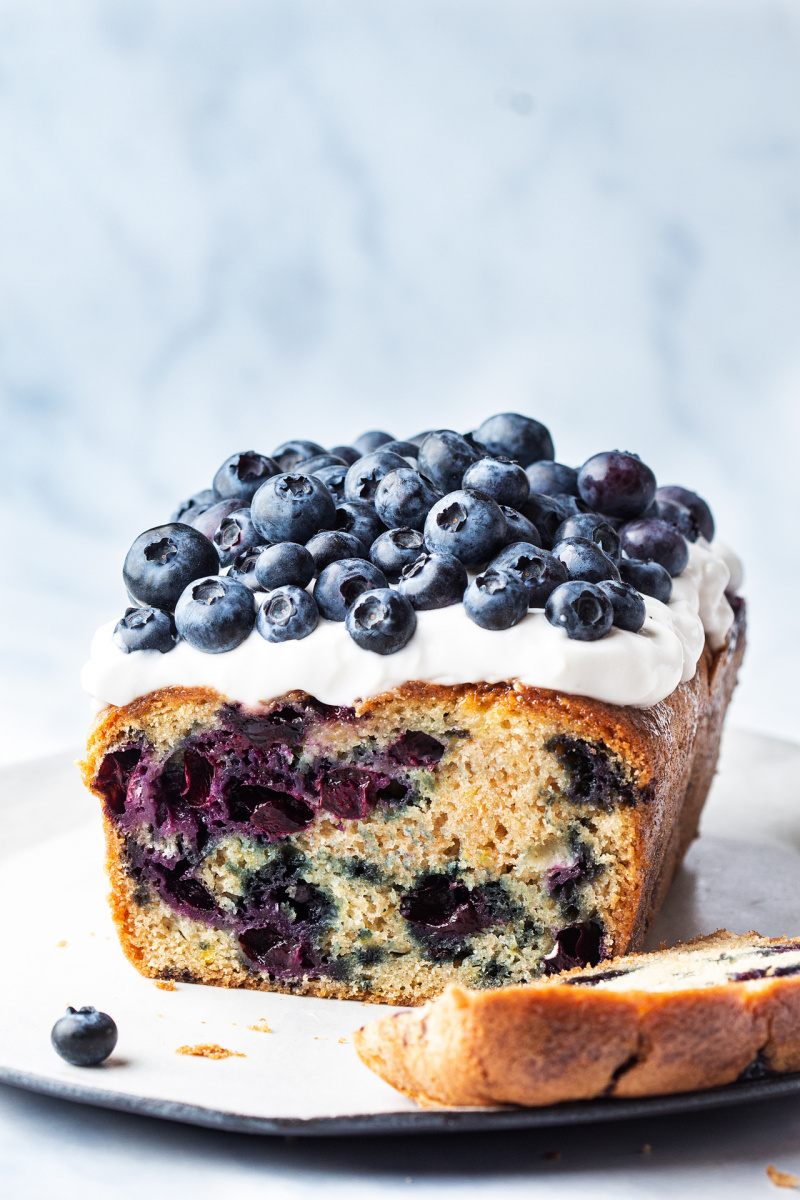 Hope you have exciting things planned this weekend? I'm going to another pottery throwing class on Saturday and plan to put my feet up on Sunday (and eat some cake 😉 while I'm at it). The weather forecast is promising us decent, summer-appropriate temperatures and sunshine this weekend and the beginning of the week and I am hanging for that, especially that we are not in a position to go on holidays abroad this year.
I'm really looking forward to throwing some more pots on Saturday. It's my fifth class and I am enjoying the process of learning and getting better at it. Each time I pick up my handiwork from the previous class, which the teacher glazes and fires for us, I can see that my bowls are getting progressively less ugly each time. It's humbling to learn something new when you are a fully grown adult. I came to realise that people who accept that they don't know everything when they grow older and regularly put themselves out of their comfort zone, stay mentally young and agile. Those who get complacent and close themselves off to new experiences often lead quietly unfulfilled lives and grow old ahead of their time. I certainly aspire to be the former.
I did a quick poll on Instagram last week asking if you would rather see more sweet or savoury recipes. To my surprise, about 76% of you voted 'savoury', so this week I have been busy developing lots of satisfying and nourishing savoury recipes, which I will release into the wild starting next week. Prior to asking the question, I had already planned to publish this vegan lemon blueberry cake recipe as I made for our guests last weekend and it went down really well. I tinkered with the recipe a little bit more and here is my take on this summer classic. It's moist, tangy and sweet, full of jammy blueberries and I like serving it with creamy vegan coconut yoghurt when I want to turn this cake into more of a dessert, with dollops of blueberry sauce (cooked down blueberries) on the side. Hope you'll enjoy and I will be back with healthy stuff next week, that's a promise.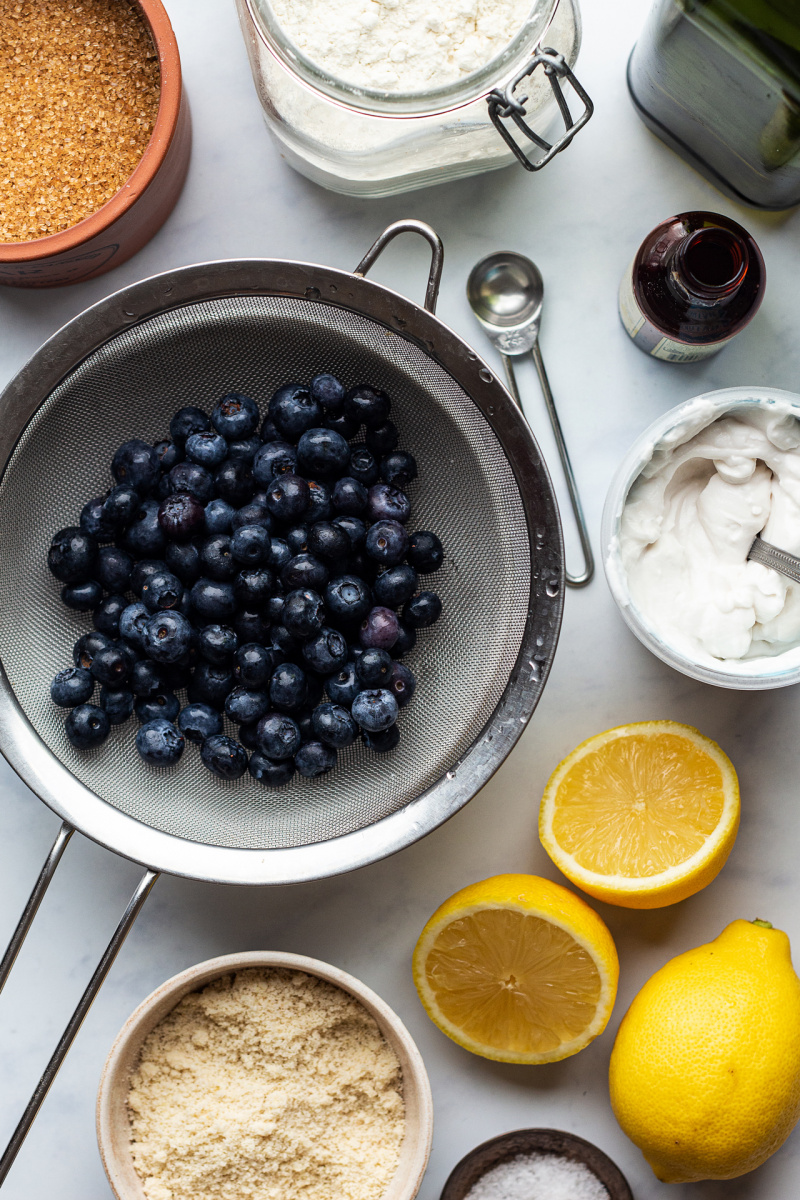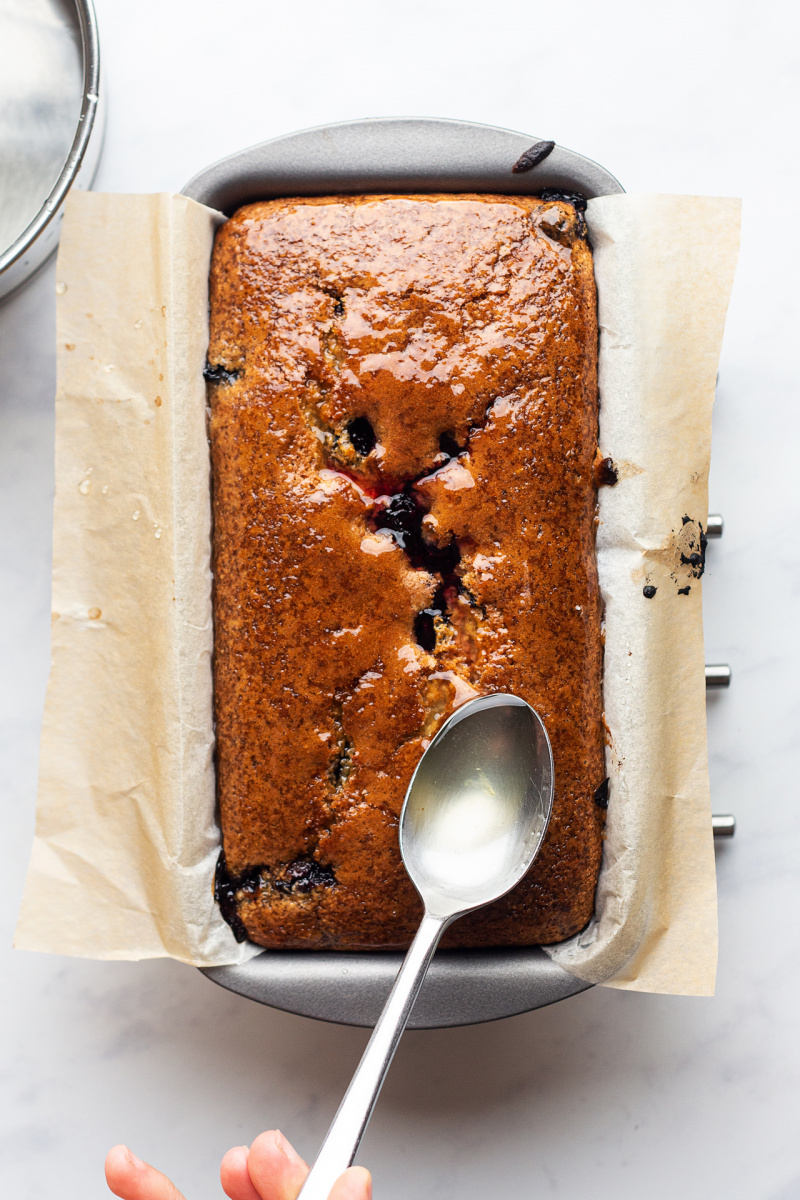 WET INGREDIENTS
115 g / ½ cup thick vegan yoghurt (I use coconut by The Coconut Collaborative)
30 ml / 2 tbsp mild tasting oil (I used grapeseed oil but melted mild coconut oil works beautifully too) or extra 30 g / 2 tbsp coconut yoghurt for oil-free version
175 g / ¾ cup + 2 tbsp sugar (caster sugar is best but coconut sugar works too)
120 ml / ½ cup soy milk (or any plant milk)
2 tsp quality vanilla extract
zest of 2 lemons*
2 good pinches of turmeric (optional, used for colour)
DRY INGREDIENTS
100 g / 1 cup almond meal or finely ground almonds
180 g / 1½ cups all purpose white flour or GF cake flour mix, sifted
¼ tsp fine sea salt
¾ tsp baking soda
1¼ tsp baking powder
160 g / 1 heaped cup blueberries, coated in 2 tsp flour
LEMON SYRUP
25 g / 2 tbsp sugar
4 tbsp / ¼ cup lemon juice
METHOD
CAKE
Heat up the oven to 180° C (or 160° C fan forced) / 355° F (320° F fan forced). Grease a 1 kg / 2 lb cake tin (see NOTES) and line it with a wide strip of baking paper to be able to remove your cake easily.
Stir the yoghurt, oil (if using) and sugar together with a spatula until the mixture is uniform.
Add in the plant milk (if using melted coconut oil, make sure the plant milk is lukewarm rather than fridge cold), vanilla extract, lemon zest and turmeric (if using). Mix well.
Place a large sieve over the bowl with the wet ingredients and sift almond flour through. Gently mix it into the wet ingredients using a spatula.
Next sift in flour, salt and both baking agents. Fold them into the wet ingredients gently, making small circles from the centre of the bowl gradually incorporating more dry ingredients into the wet ones – I find that this method prevents lumps from forming. The batter should have a fairly thick, rather than pourable consistency.
Finally, stir through flour coated blueberries, leaving any excess flour behind. If using wheat flour, be mindful not to overwork the batter – stir just enough for the blueberries to get incorporated.
Transfer the batter to the prepared baking tin. While it is really tempting to stick a few extra blueberries into the surface of the cake, they will cause the cake to crack and possibly overflow so I don't recommend it. If you want to make the cake look good and are not planning to top with yoghurt as per my suggestion in step 10, a handful (not too much as you still want to have some cake surface exposed to absorb lemon syrup) of slivered or flaked almonds on top will look nice.
Bake for about 40-45 min, until a toothpick comes out clean and the top is nicely browned.
Once cool, soak with hot (that's important) lemon syrup – it will give the cake a lemony flavour and provide extra moistness.
Optionally, serve with thick vegan coconut yoghurt and fresh blueberries or blueberry sauce (blueberries cooked down with a splash of water).
LEMON SYRUP
Heat up sugar and lemon juice in a small pot until sugar has completely dissolved.
NOTES
*Make zest from your lemons before you juice them and not the other way round 😉 . Use the juice for the syrup and store the rest in the fridge in a clean jar, it can be used for salad dressings for example.
900 g / 2 lb tins vary enormously between brands so I recommend measuring the volume of the tin you intend to use first. For this recipe, I used a tin that holds 1250 ml / 5 cups of liquid (to the brim), but the batter should fill no more than 2/3 – 3/4 of the 2lb cake tin or else the cake may not raise.