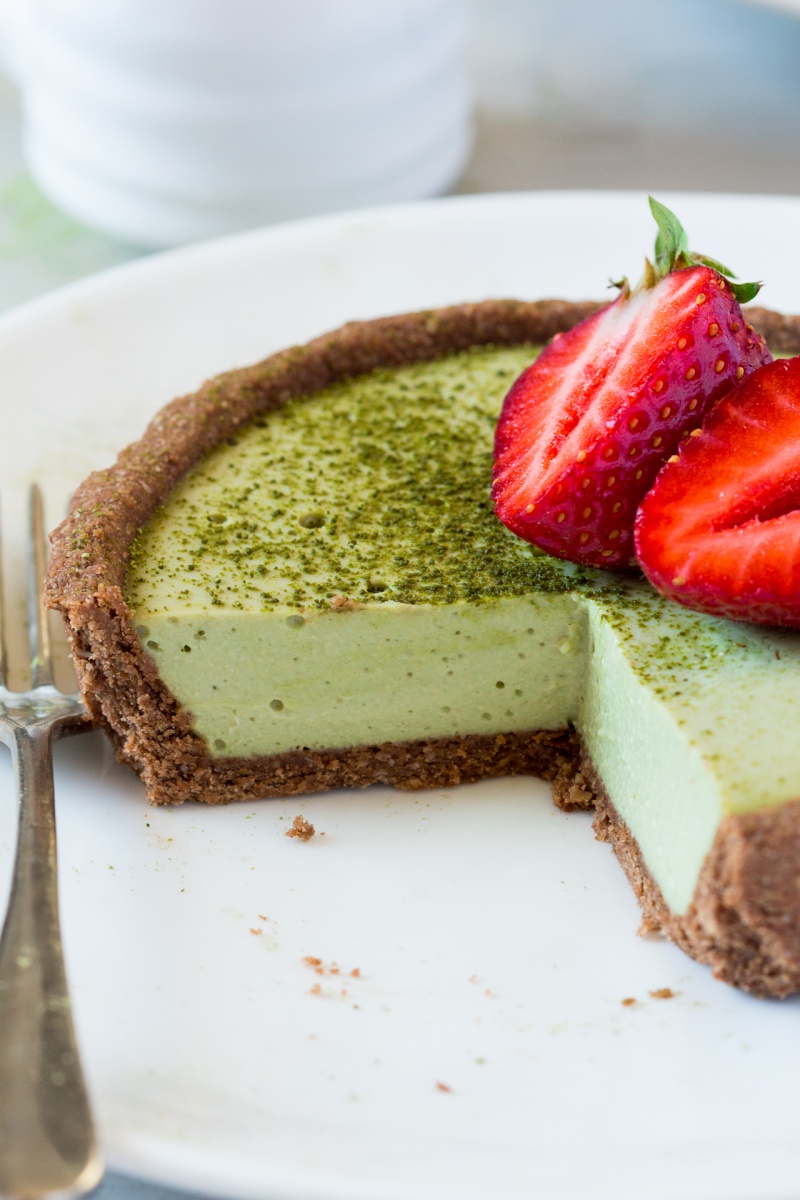 Hey, have you guys cooked with matcha yet? I must admit that living on a small island, I'm slightly behind the curve and have only just managed to get my hands on this luminous green powder.
I had a vague memory of eating a matcha flavoured cake when I was in Australia many years ago and I couldn't remember if I liked it or not, so I was a little bit nervous about ordering it as it isn't cheap. Once it arrived, I tried it hastily and it's official – my taste buds are in love!
I especially love the combo of slightly bitter matcha and creamy coconut so I rolled up my sleeves and cooked up a tray of small matcha coconut tarts. They are a perfect summer dessert.
Not only are they gorgeous but, despite being vegan, gluten-free and refined sugar-free, they are properly indulgent. Yet they are light at the same time, and just the right amount of sweet.
I know matcha isn't everyone's cup of tea (literally), but it is certainly mine and I cannot wait to come up with more matcha desserts.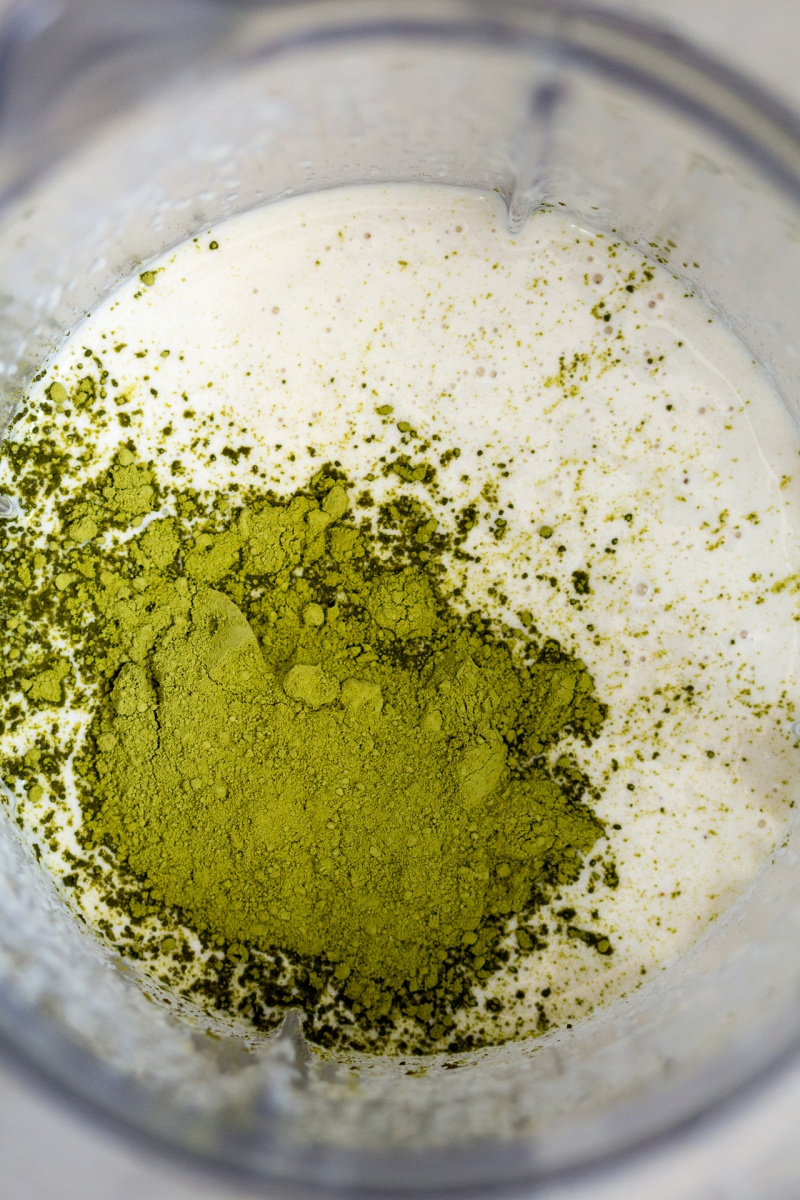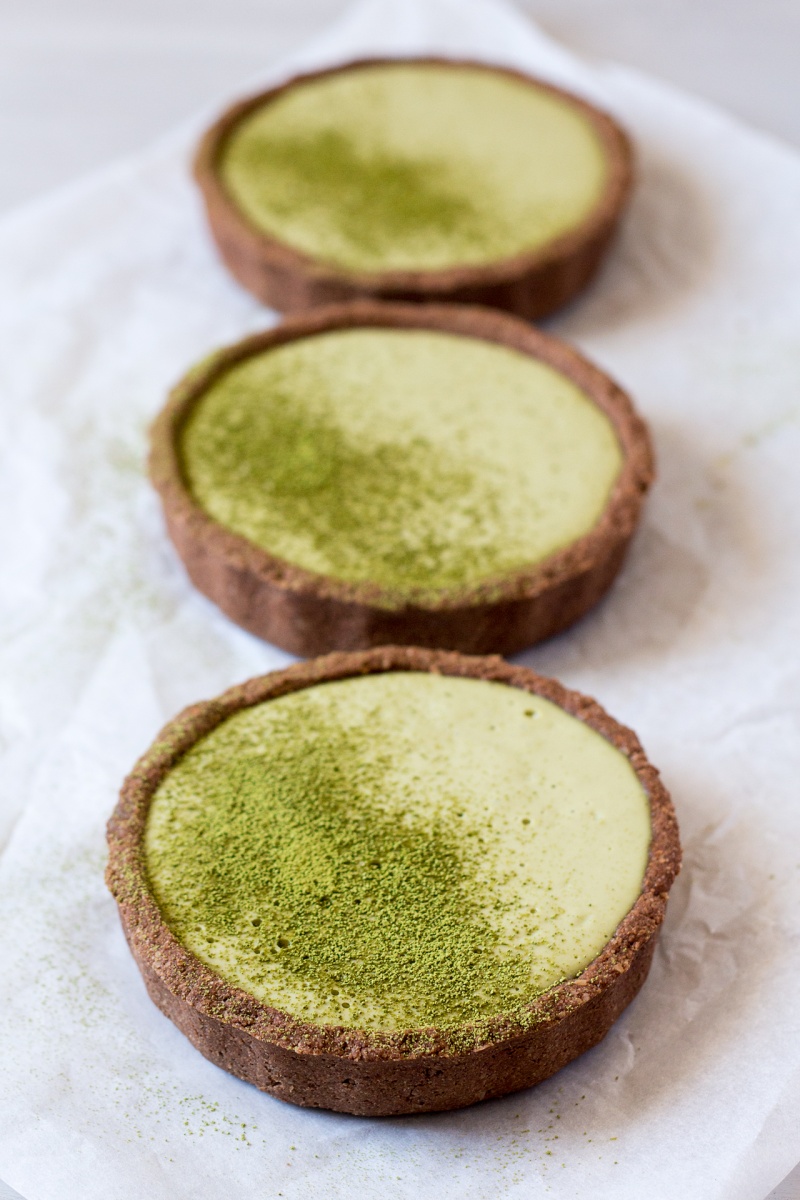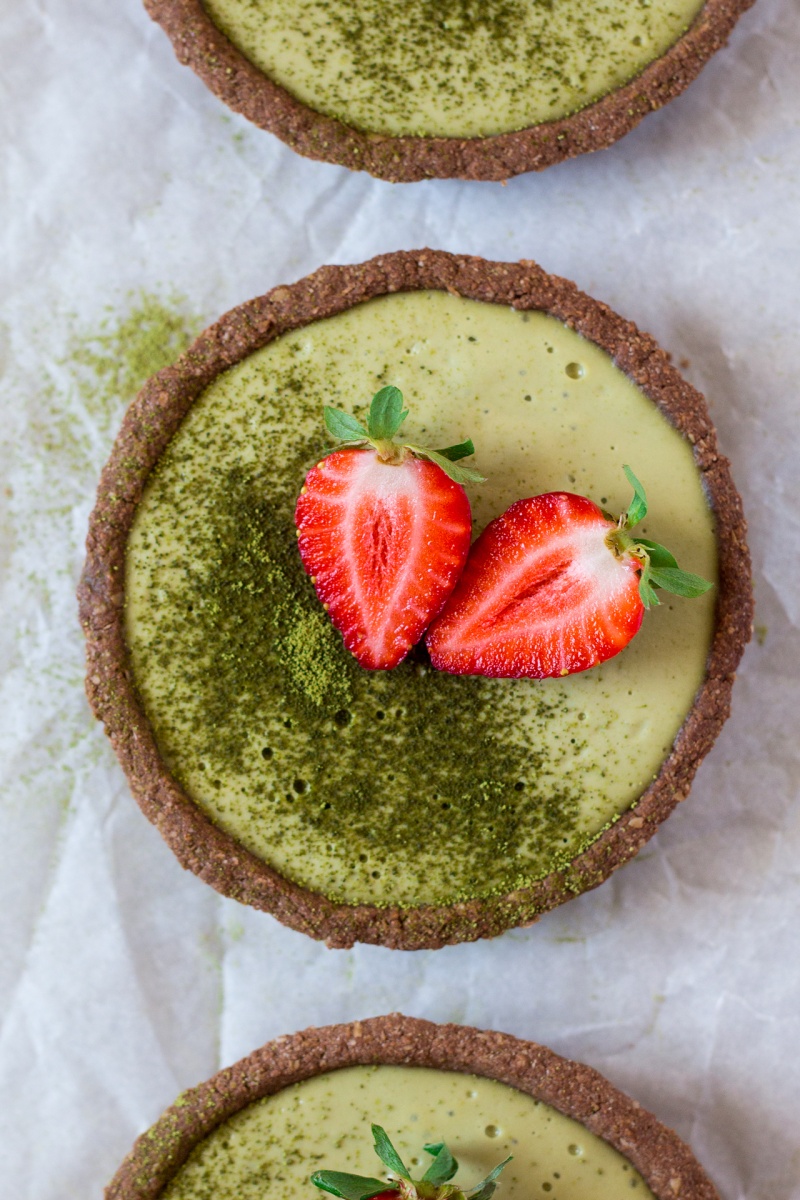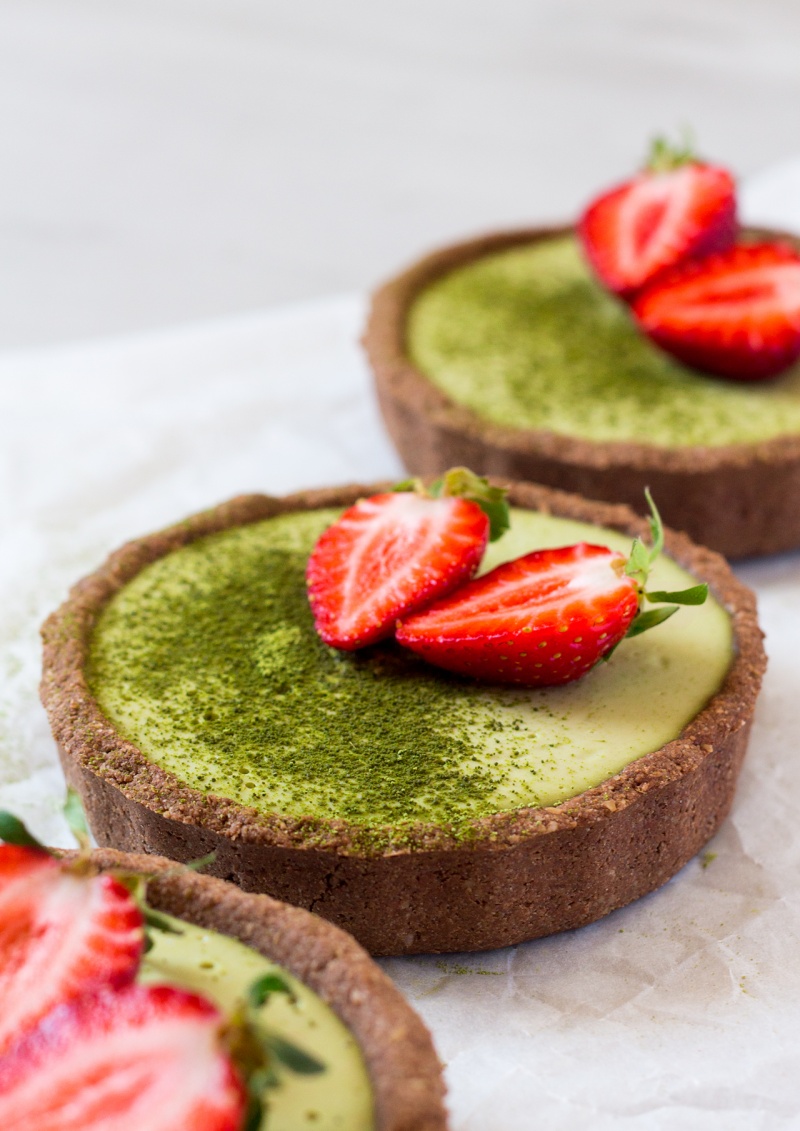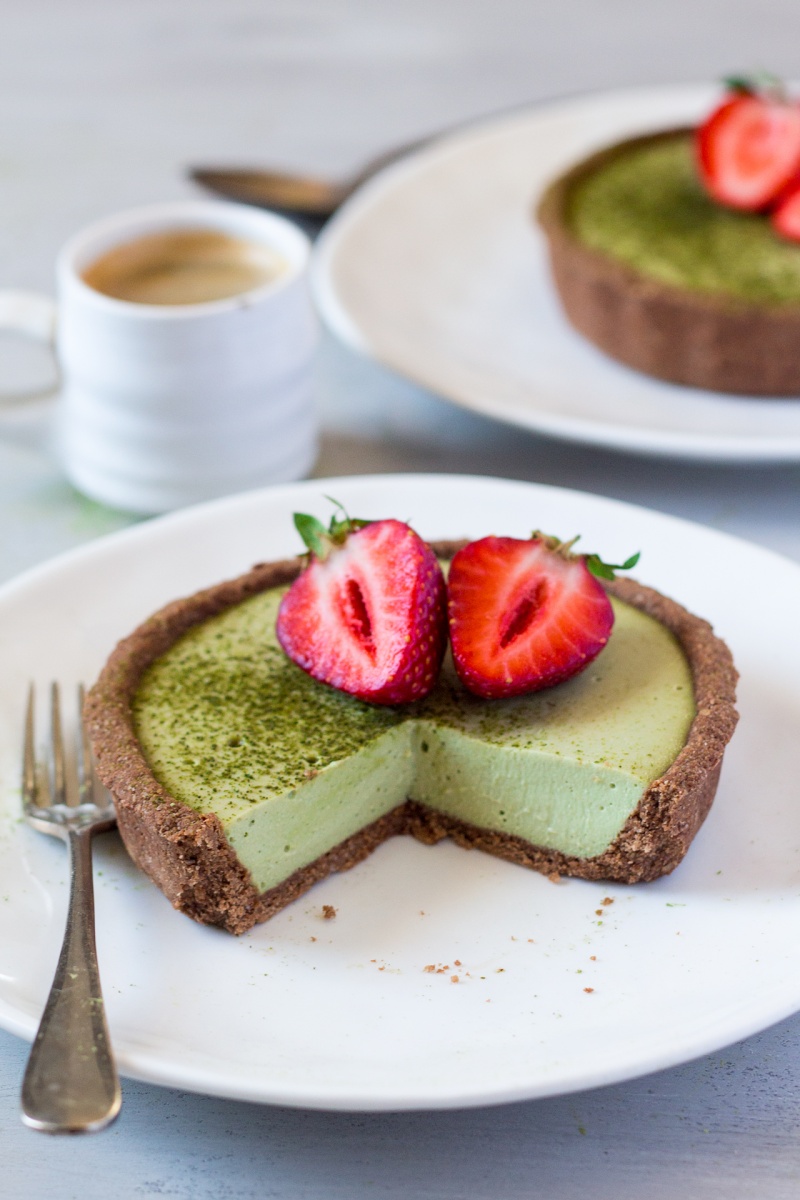 GLUTEN-FREE PASTRY
MATCHA COCONUT FILLING
METHOD
PASTRY
Grind oats and desiccated coconut to a powder in a coffee grinder or a food processor.
Pre-heat the oven to 175° C / 345° F.
Place ground coconut and oats in a large bowl with buckwheat flour, salt, tapioca starch and cacao. Stir well until evenly mixed.
Add melted coconut oil and rub it into dry ingredients with your fingers. Then add maple syrup. If the mixture is still too dry add a touch more oil and maple syrup until the dough comes together easily. Set aside for 10 minutes.
Grease the ramekins with a little bit of coconut oil and line the bottoms with circles of baking paper so that it's easy to take the tarts out after baking.
Divide the dough into 2 portions and press it into the base and sides of each ramekin. Press it well so that there are no gaps and the dough is bound tightly together.
Bake on the middle shelf for about 16 minutes. Cool after baking and before filling.
FILLING
Place drained cashews, coconut cream, matcha and maple syrup in a blender.
Place agar flakes in a small pot with ¼ cup (4 tbsp water) and bring to a gentle boil. Simmer, stirring frequently, for about 15 minutes until agar has ALMOST dissolved (I find that the flakes never dissolve completely no matter how long I stir). Cool it down a little so that it isn't added to the rest of the ingredients piping hot.
Add warm agar mixture to the blender and process until smooth, scraping the walls of the blender from time to time. Once smooth, divide the mixture between two pastry cases. Set aside to set – it should set in about 30 minutes.
NOTES
*I used two 11.5 cm diameter and 2.5 cm high ramekins for these individual tarts.