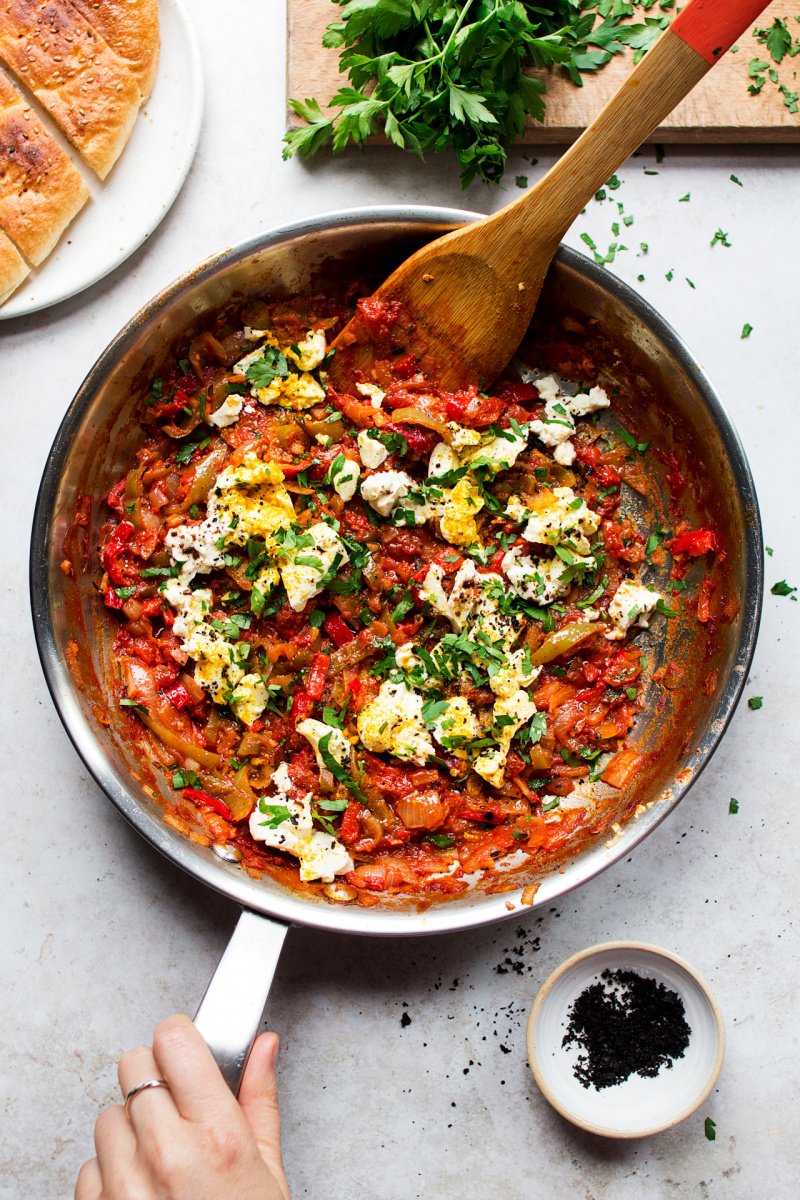 Hope your summer is making up for the miserable weather we are having here? Is the rest of Europe hoarding all the sunshine in revenge for Brexit, I wonder? Those of us who have not voted for it should walk under a personal sunny patch, surely? 😉 Instead, the sky is constantly light to dark grey and drizzle continuously morphs into rain and vice versa. I'm sooooo sick of it! Today, I've been sitting by my window watching the clouds for the past 5 hours and all I managed to shoot in that time is a few passable photographs…I miss the certainty of the bright blue sky that living in Greece had on offer…
Dark clouds aside, today has been a bit stressful. Duncan has not been feeling quite right since his 26 km race on Saturday. Initially, he put it down to post-race fatigue and did what he always does – pushed through. We went cycling around Bristol for the Let's Ride event on Sunday and then he went on his usual recovery run yesterday, but something odd was happening. His ribs (not his legs) were hurting like hell. He had trouble sleeping last night despite taking codeine (which he hates taking so he must have been desperate) and then rang me up from work saying that he was in so much pain that his usual walk from the bus stop took 25 minutes instead of 8 and he looks so ill that his team mates are kicking him off to a hospital.
He went to a hospital walk-in centre – the same one that dismissed my shingles as nothing a few weeks ago, but luckily this time they were on their A game. He got seen very quickly and his symptoms were taken very seriously straight away. After a number of tests, it turned out he has a nasty lung infection (pleurisy) that is causing him all this pain. Luckily, it's painful but not that serious yet – it would have been if he had left it a bit longer. He got a horse dose of injected antibiotics, some morphine and took a cab home. He is now tucked in bed, watching Netflix and dozing and I am relieved that he got some proper medical help and I hope that he will get over this quickly. I'm certainly planning to pump lots of colourful veggies into him for the next few days to aid his recovery.
As part of this I've made a Turkish-inspired dish that is traditionally served for breakfast, but it also makes a mean brunch or lunch. It's called menemen and it's a dish similar to shakshuka. It's scrambled or poached eggs in an aromatic and spicy pepper and tomato sauce. As the actual sauce is naturally vegan and contributes the most flavour to this dish, making this dish plant-based requires no ingenuity at all.
My favourite way to replicate the scrambled eggs' texture is to use silken tofu seasoned with black salt (kala namak) and turmeric, for colour. I recently tested this hack on a couple of omnivorous guests and they raved about it. While some use firm cotton tofu for tofu scramble, I swear by silken tofu instead as it mimics set egg whites the best in my opinion.
This dish is even better made in advance and reheated so perfect for batch prep. The sauce gains flavour as it rests and all you need to do is to warm up some seasoned tofu in it the next day. It goes beautifully with toasted Turkish bread (like this one) and a sprinkle of finely minced fresh parsley and Urfa (if you can get them) chilli flakes. If you happen to live near a Turkish (or Middle Eastern) greengrocer, like I do, you'll find both of these products along with Turkish peppers with ease. If not, see below for substitute suggestions. Enjoy! x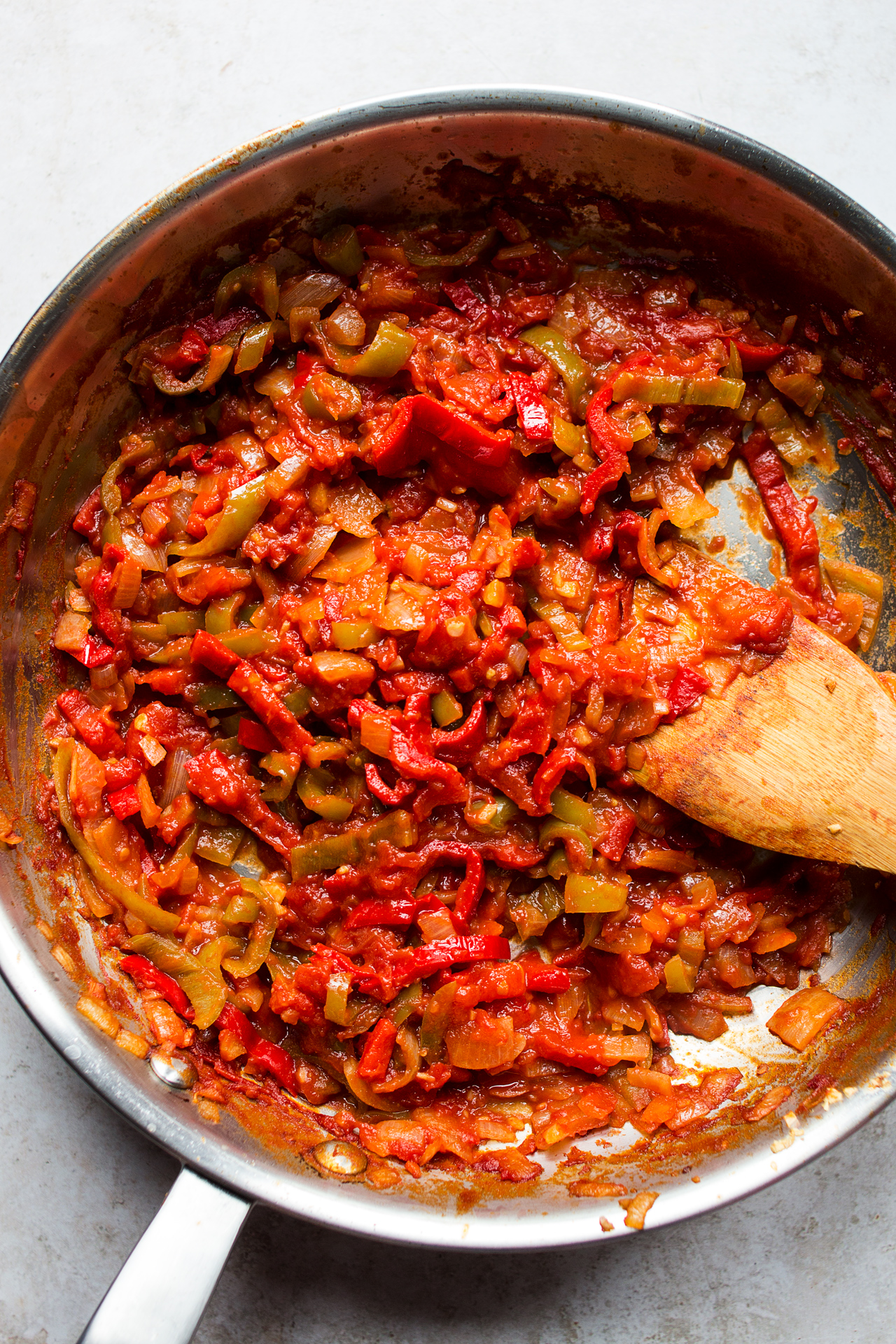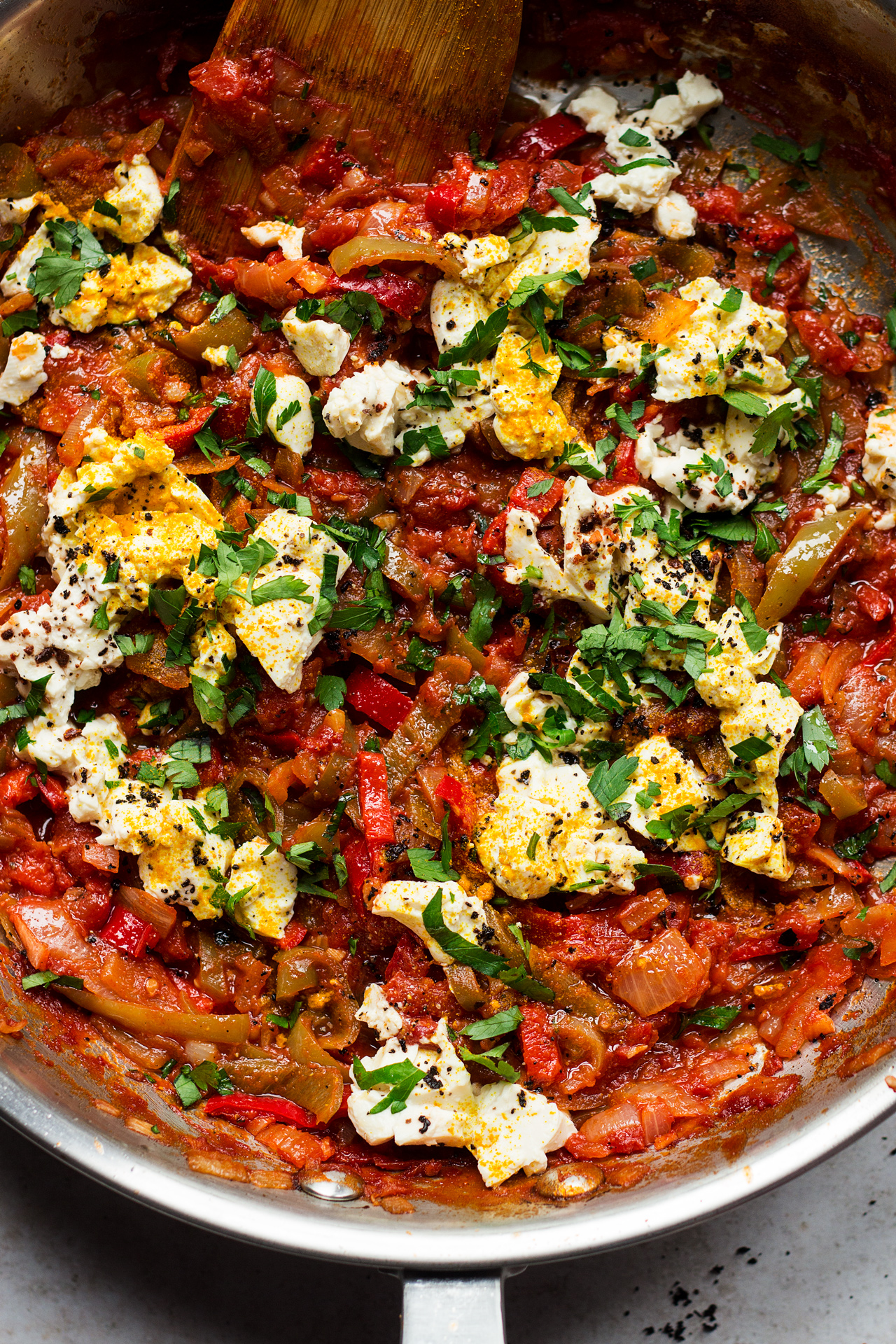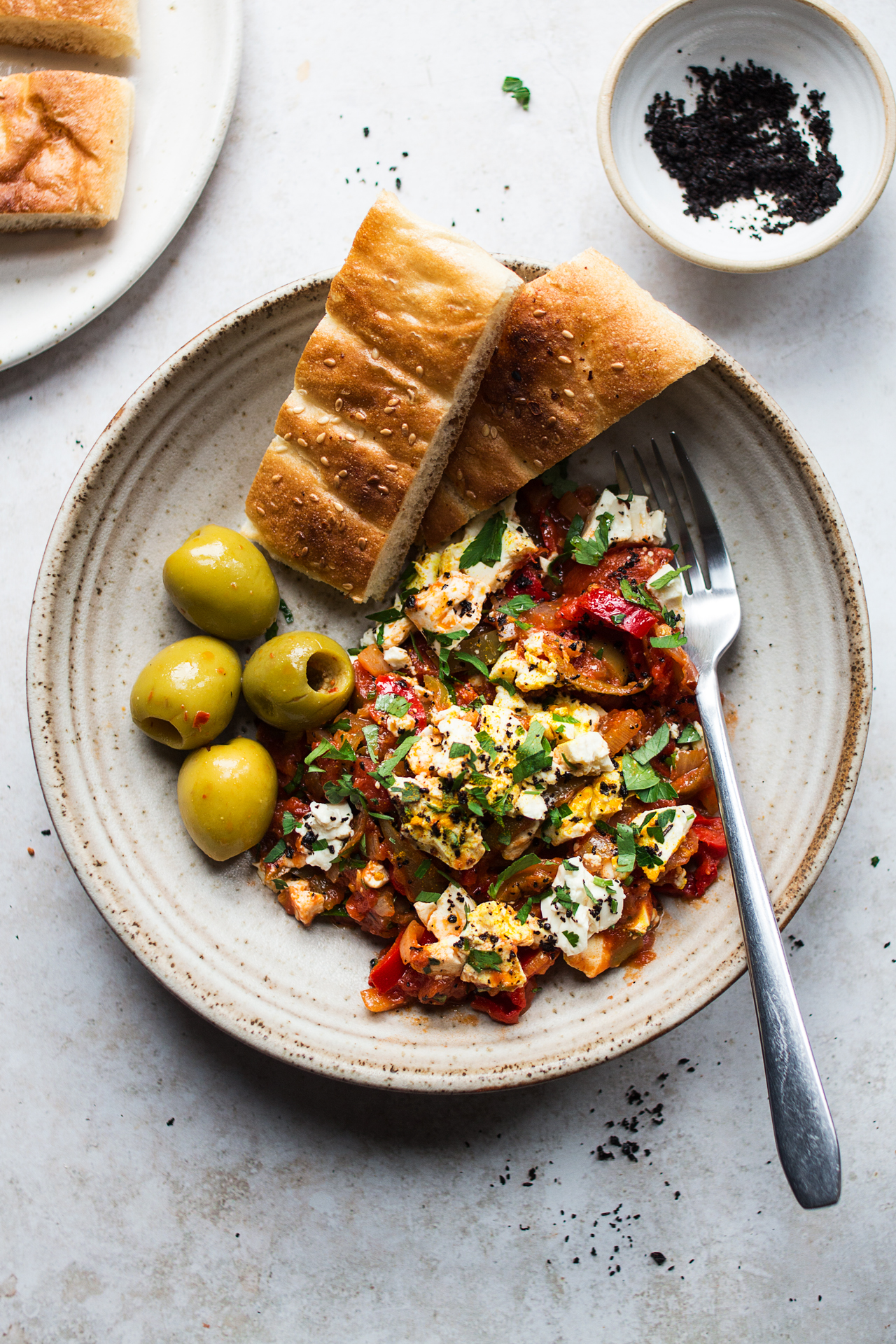 4 tsp olive oil
1 small onion, diced finely
2 garlic cloves, diced finely
1 pointy red pepper, deseeded and sliced thinly
3 green Mehmet sweet Turkish peppers OR green bell pepper, deseeded and sliced thinly
½ tsp cumin
½ tsp smoked sweet paprika
400 g / 14 oz can of quality plum skinned tomatoes (OR 3 medium ripe tomatoes)
½ tsp salt, adjust to taste
200 g / 7 oz firm silken tofu (I use this one)
¼ tsp kala namak** (black Indian salt)
¼ tsp turmeric
black pepper, to taste
1 tsp date syrup, shop-bought or homemade or sugar, adjust to taste (optional)
fresh parsley, chopped finely
Urfa* chilli or mild pul biber chilli flakes, adjust to taste
METHOD
Heat up olive oil in a large pan, on a low-medium heat. Add chopped onion and fry, stirring frequently, until it softens and becomes almost translucent.
Add chopped garlic and sliced peppers and fry for another 2 minutes, stirring frequently, until the garlic becomes fragrant and peppers soften.
Stir in cumin and smoked paprika. Fry them off gently for about a minute, stirring the whole time.
Stir in tomatoes, their juices and a can's worth of water (I rinse my can with water and add it to the pan). Season with salt and allow the sauce to reduce on a low heat, giving it a stir every now and then.
Drain tofu and break it up with a spoon until you get small and medium-size chunks. Season it with black salt and a few pinches of turmeric and set aside.
Once the sauce has thickened, taste it and season with a bit more salt (if needed) and black pepper. If your tomatoes are tangy, you may want to balance the flavour with a little date syrup or sugar. I used 1 tsp of homemade date syrup.
Place seasoned tofu on the sauce and pop a lid on to allow the tofu to warm up a little. For extra plant protein, feel free to add a cup of cooked chickpeas at this stage.
Serve with some toasted Turkish (or sourdough) bread on the side, sprinkled with fresh parsley and Urfa chilli flakes.
NOTES
*Urfa chilli (black flakes in my photos) is a Turkish chilli that is spicy, sweet and smokey in flavour. You should be able to find it easily in a Turkish (or Middle-Eastern) greengrocer. If unavailable, use other chilli flakes and some extra smoked paprika if you wish. Pul biber is also a type of Turkish chilli flakes, which is easier to find. Beware that it sometimes comes with different heat levels (mild, medium and hot) so be sure to taste it before using a lot.
**Black salt (kala namak) is a type of salt used in Asia / India (so look for it in Asian greengrocers). It has quite a pungent smell and a distinctive flavour due to its high sulphur content. It makes tofu taste and smell like scrambled eggs. I used finely ground black salt (which is actually dusty pink in colour) and I found it to be much less salty than regular sea salt.