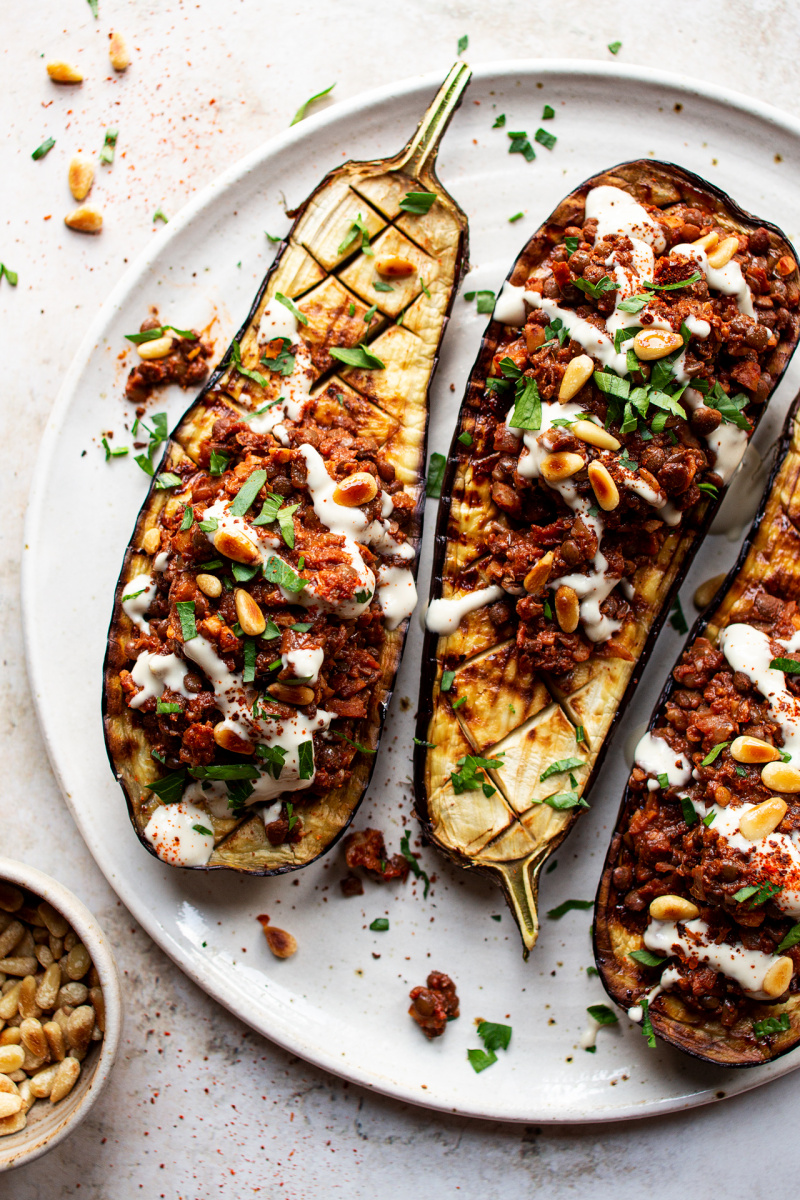 As I sit down to write my usual recipe introduction, my mind draws a blank. I have no idea what to tell you, nothing interesting has been happening lately, a lot of mundane tidbits that I am pretty sure you have enough of on your own. The weather has been disappointing for August (it's pouring down with rain again today) and so I am keeping my head down, working and just counting the days until our upcoming Greek holidays. I badly need to feel the sun on my skin again and to reset my mind while staring at the blue sea.
The truth is that I have been feeling a little lonely lately and while I realise I need to make an effort to make new, Bristol-based friends, I am somehow daunted by the idea and I keep on putting it off. Avoidance strategy, you know? 😉 I live in a vibrant, mid-sized city and I am sure there are other people here who haven't lived here their entire lives and are looking to make new friends, but this is the first time I am new to a place and I don't have a physical job to go to, which makes meeting people really quite difficult. It's a new situation and I struggle with it.
I find that most people my age are either at work or stay at home with their children and they already have plenty of friends from childhood, uni, work etc. and aren't looking to expand their social circle. I understand, I certainly have been in that place myself in the past. Plus, like with love, you cannot force these things. Not only do you need to have stuff in common, but also a certain mutual spark to make you want spend time with someone on a regular basis. It feels so hard.
Anyway, soul-searching aside, I have a new and delicious recipe for your weekend, guys. It's baked aubergines (or eggplants) stuffed with a Middle-East inspired lentil and walnut vegan mince, fragrant with spices, a little tangy and sweet with pomegranate molasses. Just before serving, the dish gets a drizzle of creamy tahini sauce and a smattering of fresh parsley and toasted pine nuts. It's delicious and simple to make and the mince is ideal for making in advance – in fact, it tastes better if it is made ahead – so it's ideal for chilled out weekend entertaining. Enjoy x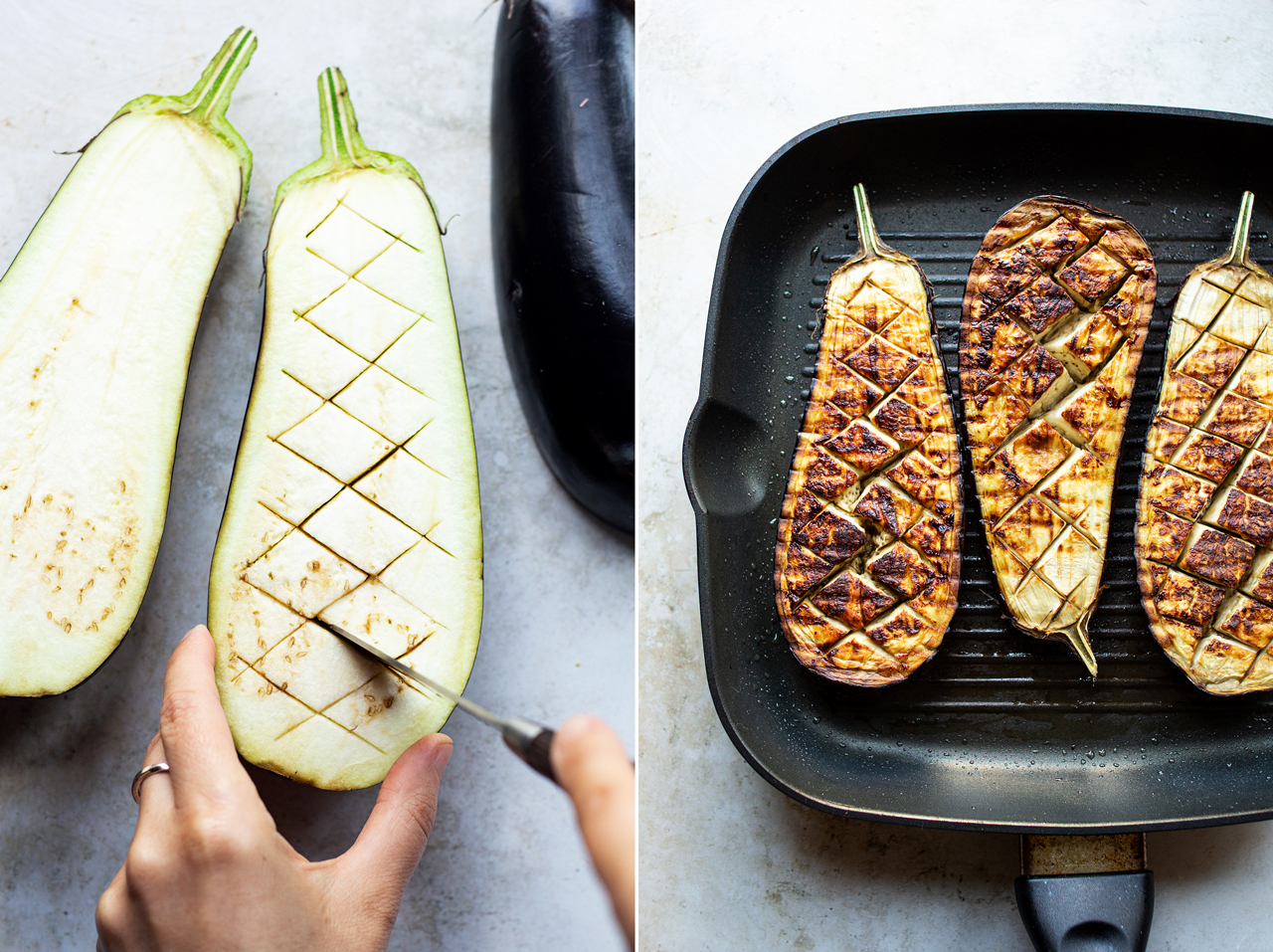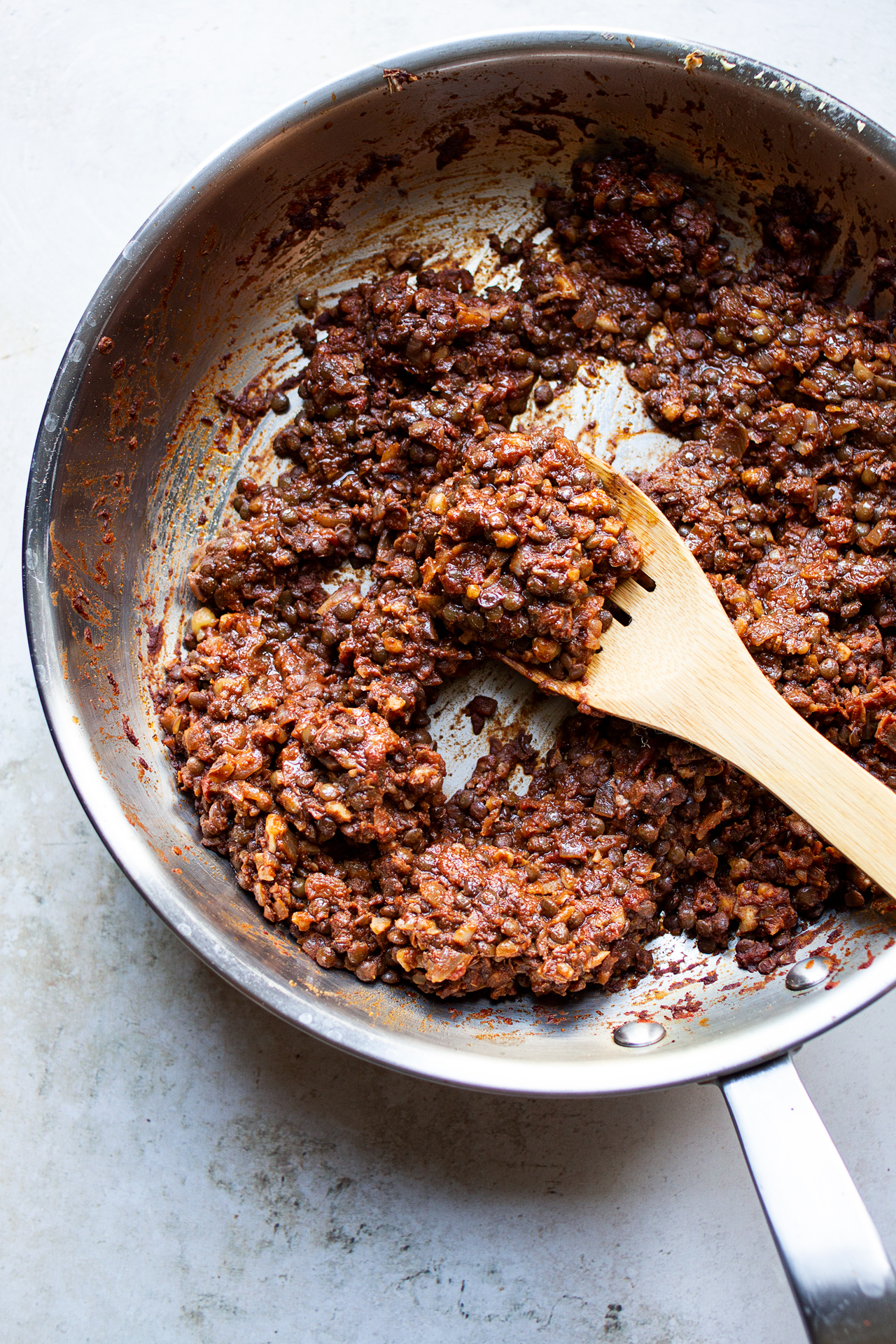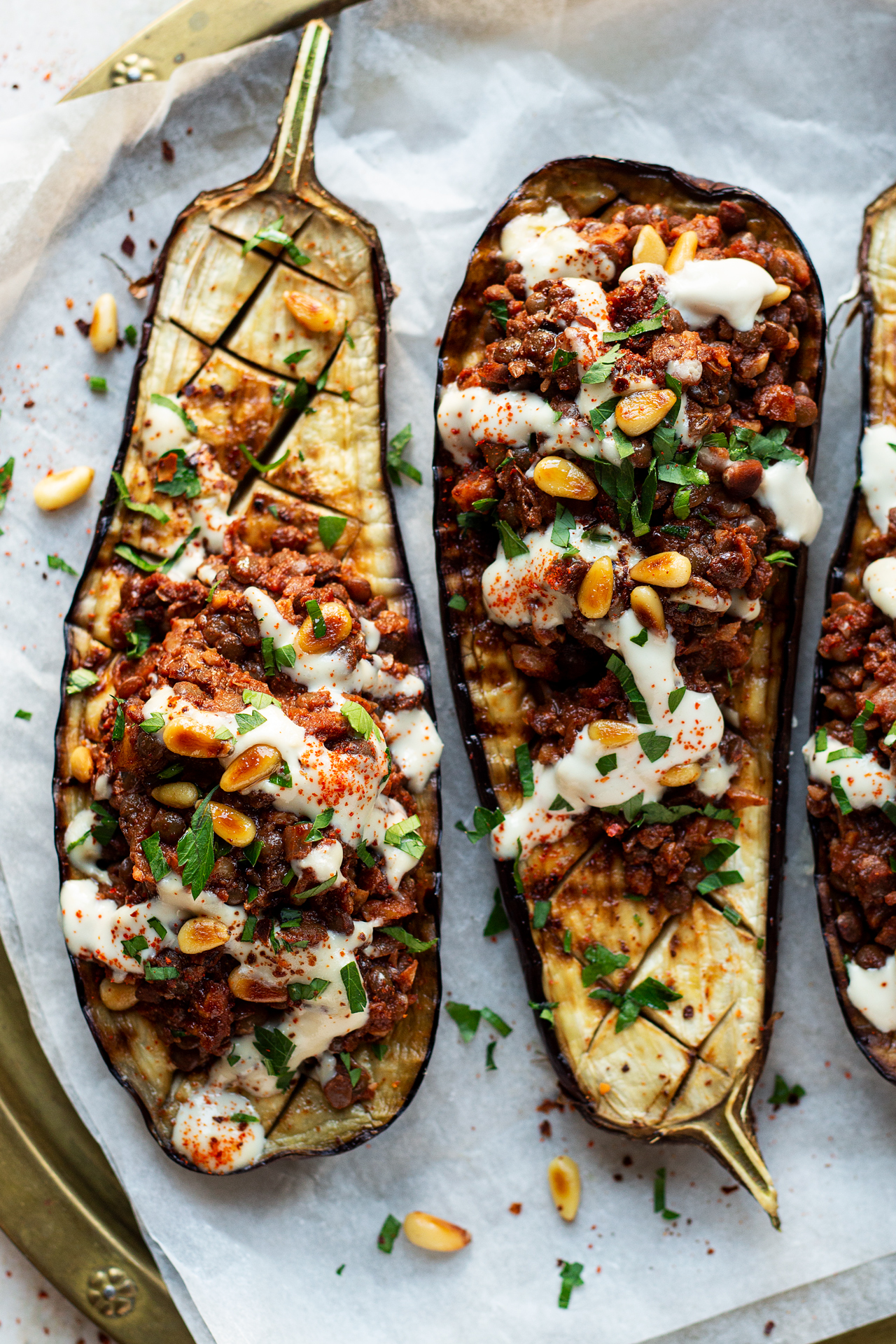 2 large aubergines / eggplants
2½ tbsp olive oil
3 small shallots or 1 small onion, diced finely
4 garlic cloves, diced finely
1 tsp ground cumin
1 tsp ground coriander
1 tsp smoked paprika
½ tsp ground cinnamon
¼ tsp ground cloves
a good pinch of hot chilli (optional)
½-¾ tsp salt, more to taste
½ x 400 g / 14 oz can of plum tomatoes or 2 ripe tomatoes, peeled and chopped
2 tbsp tahini
1 cup cooked firm variety of lentils*, (I used small black speckled lentils)
75 g / ¾ cup walnut pieces**, finely chopped
½-1 tsp date syrup or sugar
2 tsp pomegranate molasses (or balsamic vinegar)
1 tbsp toasted pine nuts, to garnish (optional)
fresh parsley, to garnish
METHOD
Halve the aubergines / eggplants lengthwise and score the flesh in a criss cross fashion making sure that the incisions go deep into the flesh but take care not pierce the skin.
Heat up a griddle pan and brush it with 2 tsp of oil. Place the aubergines, cut side down, on the hot griddle and allow them to cook slowly (on a small-medium flame) for about 20 minutes before flipping them to the other side and cooking them for another 10 minutes. Finish them off in a 200° C / 390° F oven for another 10-15 minutes – until soft throughout. Alternatively, skip the charring and cook them in a 200° C / 390° F oven for about 30-40 minutes until soft and cooked through. Be sure to oil the baking tray and place the aubergines cut side down.
Heat up the remaining 2 tbsp of olive oil in a heavy base frying pan.
Fry the shallots until translucent, stirring from time to time.
Add in garlic and fry it off gently until soft and fragrant, stirring frequently so that it doesn't burn and become bitter.
Add all of the dry spices and ½ tsp of salt and mix them into the shallot-garlic mixture, stirring the whole time.
Add tomatoes and a good splash of water. Cook them for 5-10 minutes until tomatoes break down and create a sauce.
While the sauce is bubbling away, make tahini sauce by thinning tahini with water and seasoning with salt. You can also add a dash of lemon juice if you wish.
Add cooked lentils, finely chopped walnuts, sugar and pomegranate molasses.
Cook together for another 5-10 minutes, add a splash of water if the pan gets dry. Taste and season with more salt if needed.
Season grilled / baked aubergines, top with lentil-walnut mince. Drizzle with tahini sauce and garnish with toasted pine nuts and fresh parsley.
NOTES
*You can sub lentils with fine soy mince rehydrated with some hot vegan stock (or water) before adding to the pan.
**I like to dry roast my walnuts first until lightly charred and fragrant for more flavour, but that's optional.