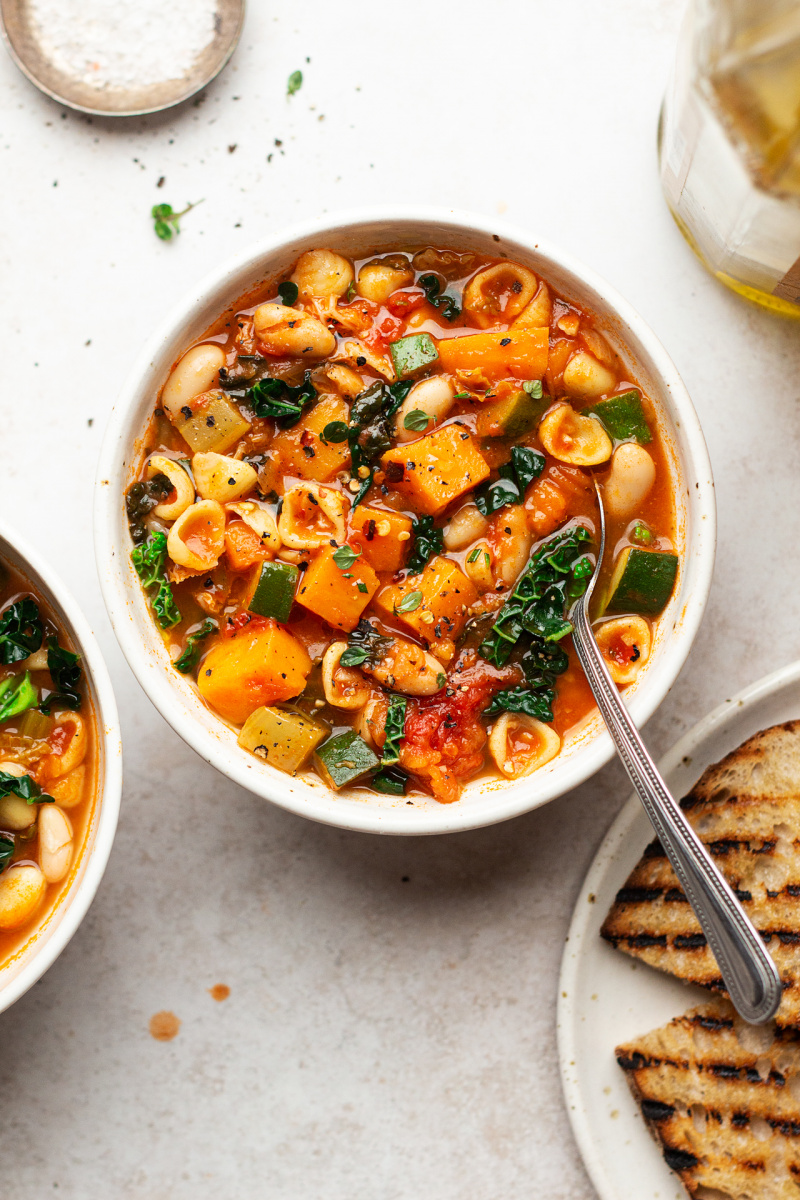 Now that autumn has fully moved in, the omnipresent evening chill is felt even more acutely by us in our sad, furnitureless living room, with half-scraped off walls and insufficient radiator coverage. Plummeting temperatures and the need for a bit more comfort in the cold weather has finally forced us to get started on bringing our Victorian living room into this century.
We spent last Sunday afternoon scraping wallpaper off the chimney breast and so far so good, it's coming off fairly neatly without the need for a steamer (which we do own but dislike using). Like it is often the case with these things, once we started working our motivation (which was lacking in summer months) has intensified.
Other than scraping the wallpaper off, we needed to decide on the colour scheme, order two vertical radiators – one for the living room and one for the kitchen-diner, which share the wall we are partially knocking down. We haven't yet completely decided on the wall colour ('midnight teal', which you might have seen in our Instastory is still a strong contender for the living room), but we did order the radiators. We bought a more traditional looking, anthracite painted radiator for the lounge, which commits us to a dark wall colour and a much more modern, white one for the dining room.
We may be crazy, but we figured that the two rooms serve totally different purposes so the difference is fully justified. The living room is north facing, so it is relatively dark anyway, it has a working wooden stove and we don't tend to use this room other than in the evenings. So our rationale is that the dark walls will make the space more cosy, bring out the fireplace and the original cornice as focal features and we plan to lift up the darkness by using distressed gold fittings and pops of saturated colour here and there. We hope to make it look grand yet eclectic, inviting and cosy.
The kitchen-diner, on the other hand, is where we tend to spend most of our awake time. Well, I seem to be permanently fused to the stove there! It is South-exposed, which means it gets plenty of sun throughout the day and it feels light and airy rather than small and cosy. This is why we feel that it would benefit from light and cool, Scandi-inspired decor when we finally have the time and money to do it up.
Even though the logic is solid, I still seem a bit tormented by the magnitude of this decision and the necessity of getting it right. I have a vision, but I've never had the guts to paint anything other than white (or a very subtle colour) and I am getting cold feet. I am glad to have Duncan by my side and the fact that he is on board and I hope we will be pleased with the end result. I cannot wait to be watching Netflix from a comfortable sofa, with Tina snuggled between us and the fireplace going. It's definitely something to aim for.
Speaking of all this need for cosiness, I am going to share a satisfying and easy-to-make soup recipe with you today. After the indulgence of the last recipe, I feel the need for something comforting but healthy for balance. This is my take on an Italian classic – a minestrone soup. It feels a touch ironic to publish a recipe for something that is famed for having no recipe at all, so take my recipe with a pinch of salt. Minestrone is an Italian soup made with 'whatever seasonal produce you have on hand' hence there is such a big variation in takes on it. While I am not a frequent soup eater myself, I do love a chunky, stew-like soup with toasted sourdough or, even better, with a heap of sourdough croutons on a cold winter evening.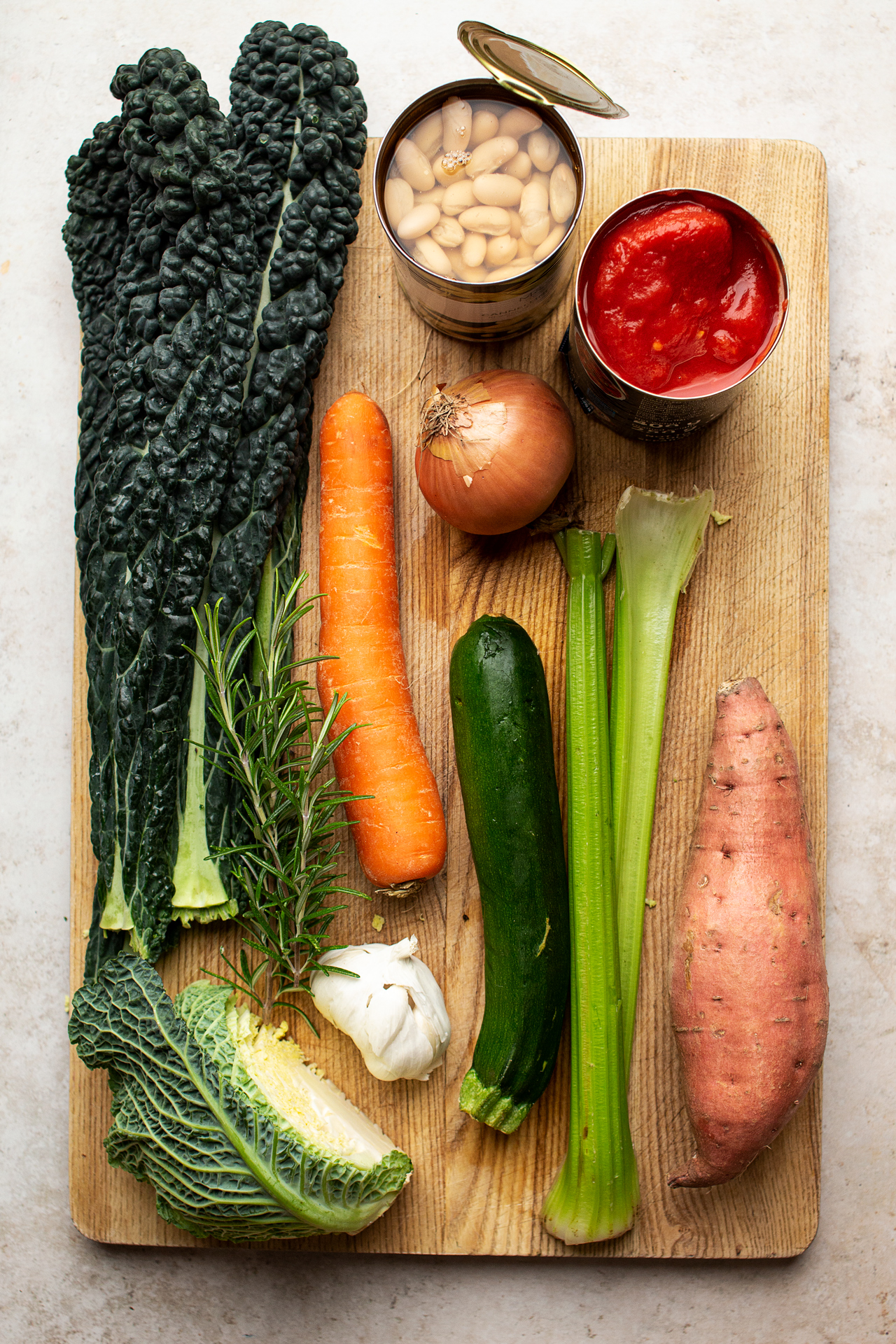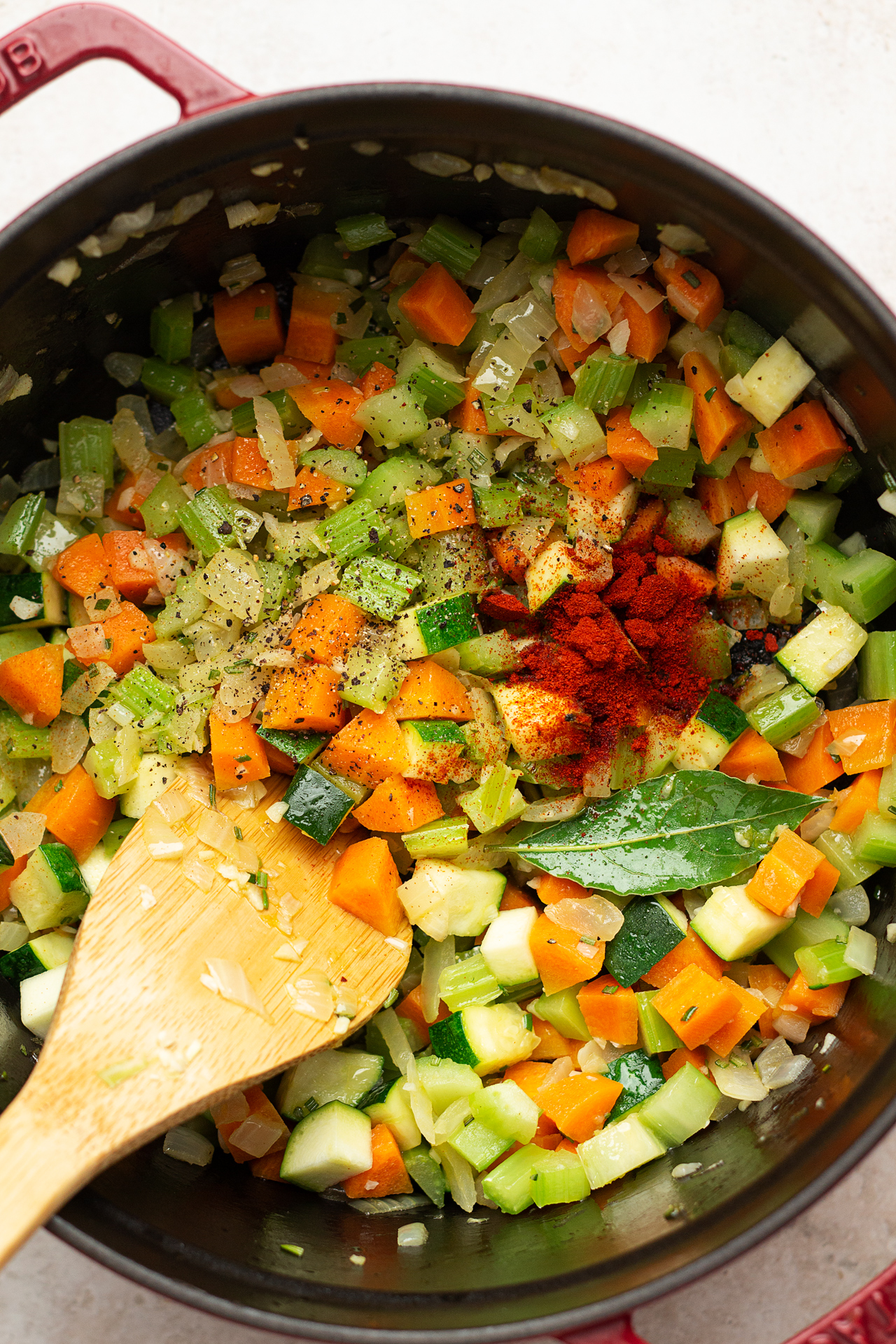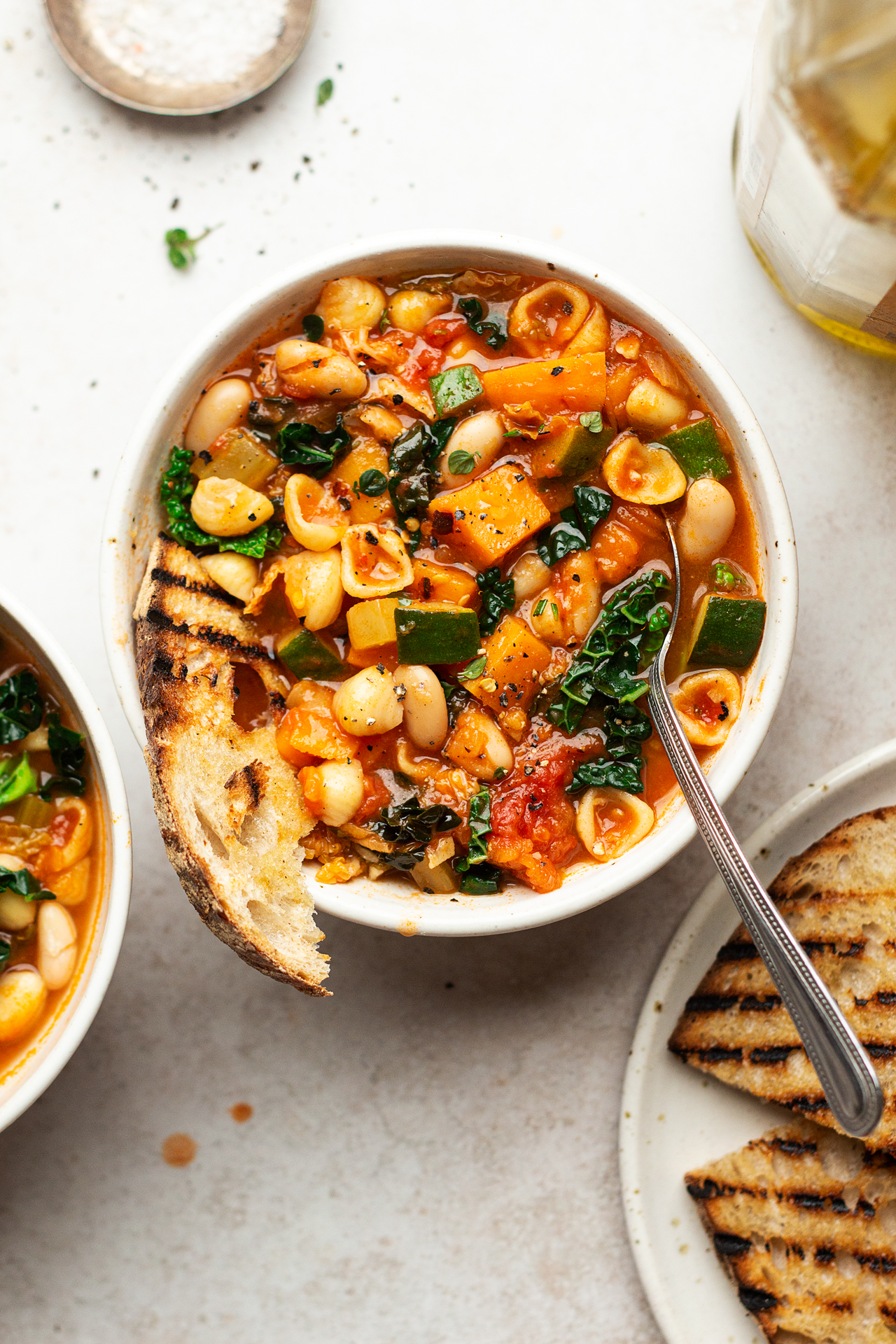 2 tbsp / 30 ml extra virgin olive oil, plus more to drizzle
1 medium onion, finely diced
3 celery stalks, roughly diced
2 carrots, roughly diced
1 medium zucchini, roughly diced
3 large garlic cloves, finely diced
2 bay leaves (fresh if you have one growing in your garden)
2 fresh rosemary twigs, leaves chopped finely or ½ tsp dried
2 fresh thyme stalks, leaves picked or ½ tsp dried
1 tsp sweet smoked paprika
¼ tsp chilli flakes (optional), adjust to taste
1¼ tsp salt, adjust to taste
2 x 400 g / 14 oz tins quality peeled plum tomatoes
1 large sweet (or regular) potato, cubed into 1.25 cm / 0.5″ dice
150 g / 5.25 oz conchigliette (or other small pasta of choice) or rice (for GF version)
150 g / 5.25 oz savoy cabbage, shredded finely
100 g / 3.5 oz lacinato kale, de-stemmed and shredded finely
1 x 400 g / 14 oz can cannellini beans
black pepper, to taste
METHOD
Heat the oil in a large, heavy bottomed pot.
Once the oil gets hot, throw in diced onion, celery, carrot and zucchini (if using). Sauté on a very low heat until soft (15 minutes).
Next, throw in garlic, bay leaves and herbs. Sauté for another 5 minutes, stirring from time to time.
Mix in smoked paprika, chilli (if using) and salt. Adjust the amount of chilli to taste.
Add canned tomatoes to the pot, squashing them with a wooden spoon once they are in the pot. Add 0.5 litre / 2 cups of water. Cover and simmer for about 30-45 minutes, until the tomatoes are falling apart. Top up with more water if the pot is looking dry.
Add in about 0.75 litre / 3 more cups of water and cubed potatoes. Once the soup comes to a simmer, count down 5 minutes.
Next add in pasta of choice (use rice for GF version but add it with potatoes as it takes longer to cook). Cover the pot with a lid and simmer for about 6 minutes before adding shredded cabbage and kale.
Finally add in shredded cabbage, kale and drained beans. Simmer for further 5 minutes – until all the ingredients are fully cooked.
Taste, adjust the seasoning.
Divide between bowls, drizzle each portion with a teaspoon of extra virgin olive oil and sprinkle with freshly ground pepper.
NOTES
I didn't want to make the recipe too long, but if you have some time on your hands this soup gets elevated to the next level by a dollop of vegan basil (or other) pesto. This is
the rough recipe I follow
using 100% basil instead of kale.