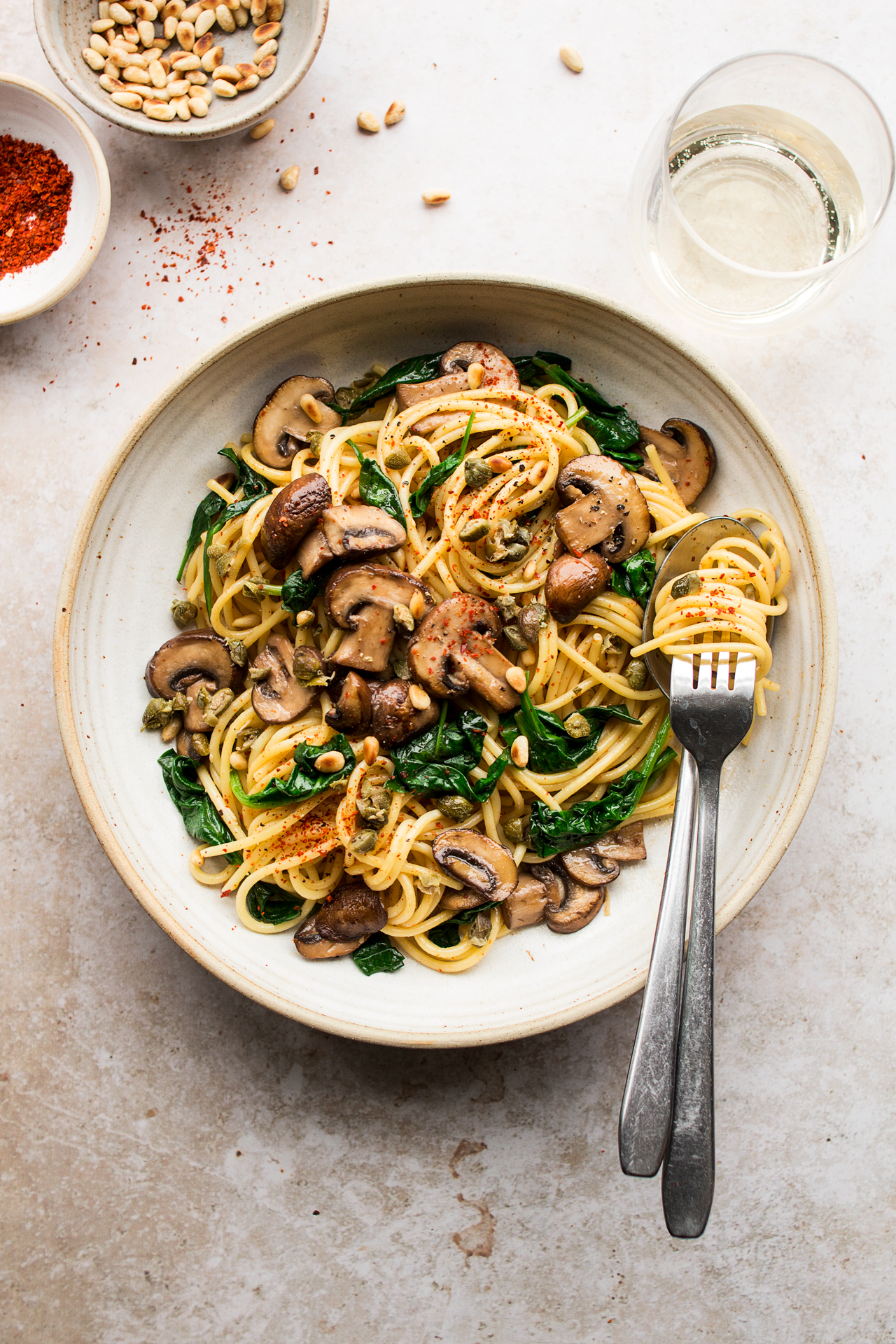 Happy weekend everyone! I will be probably changing into flip flops and shorts as you read this as Duncan and I are off on a little, long overdue, sunny break for a week. We've decided to explore one of the lesser known Canary Islands, La Palma as neither of us have ever been.
We are looking forward to a week of no cooking (me), sun and quality time together as our recent ill streak hasn't allowed for a lot of that.
As usual, I was not that keen on going away when we were booking this trip back in December last year, as I find it hard to take time off. But Duncan, my voice of reason, insisted and I am so glad he did. One thing that was worrying me at the time was that this trip will coincide with us having to move house. And now that we finally have our completion date and we've given notice to our landlady, it did turn out to be a little close for comfort, but we will manage.
I am trying to be level-headed about this as, at the end of the day, we've undertaken worse house moves and this one pales in comparison. We are only moving across town!
Today's recipe is a simple yet delicious vegan mushroom pasta that we tend to eat at least once a week, so I thought I would share. It's really quick to throw together and full of flavour. It's a dish I turn to when my fridge is nearly empty and when I feel like some simple comfort food. It's perfect for this time of the year before all the spring veggies make an entrance. It's filling and quite healthy too – full of vitamins B and D (mushrooms), calcium, iron and vitamin K (spinach).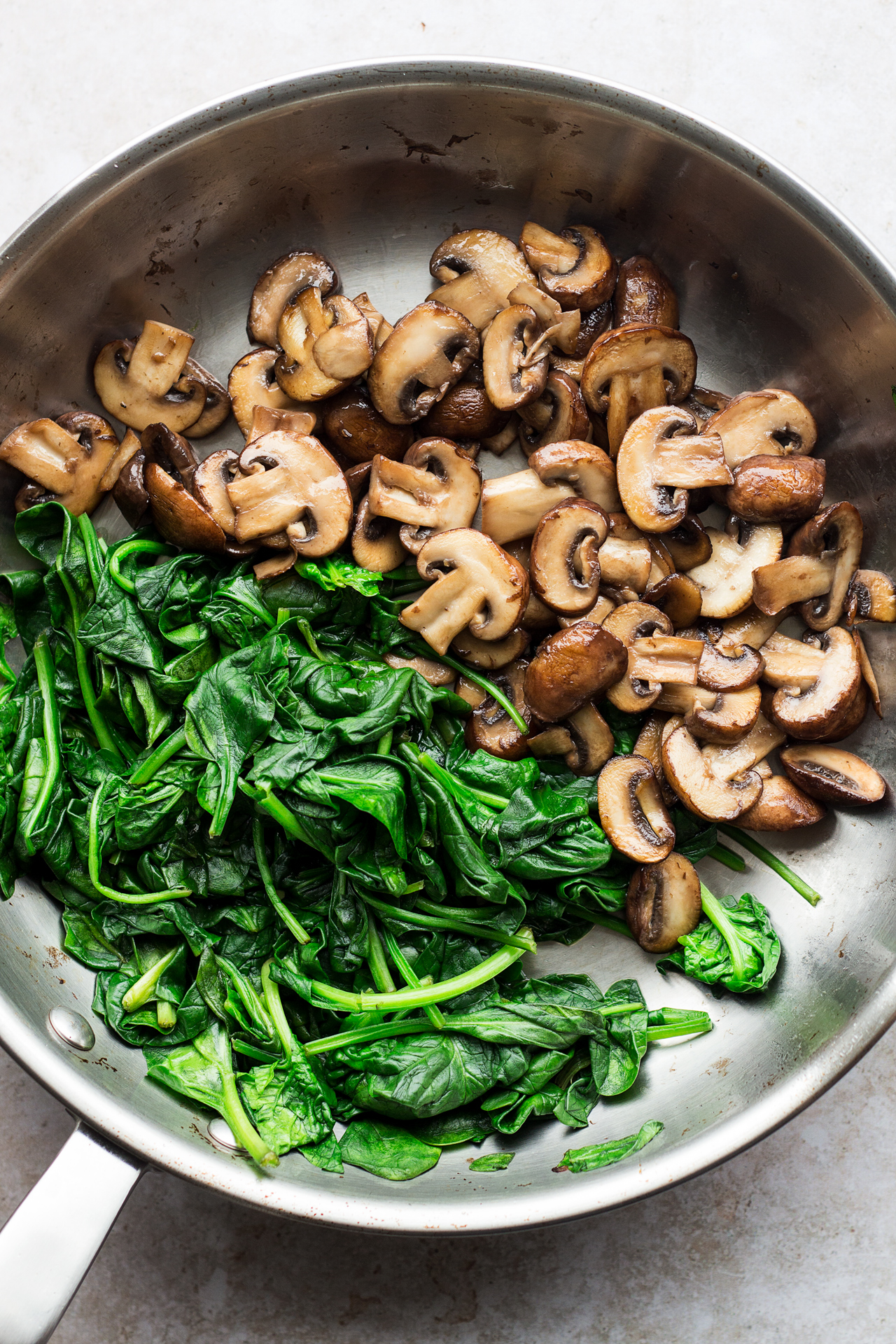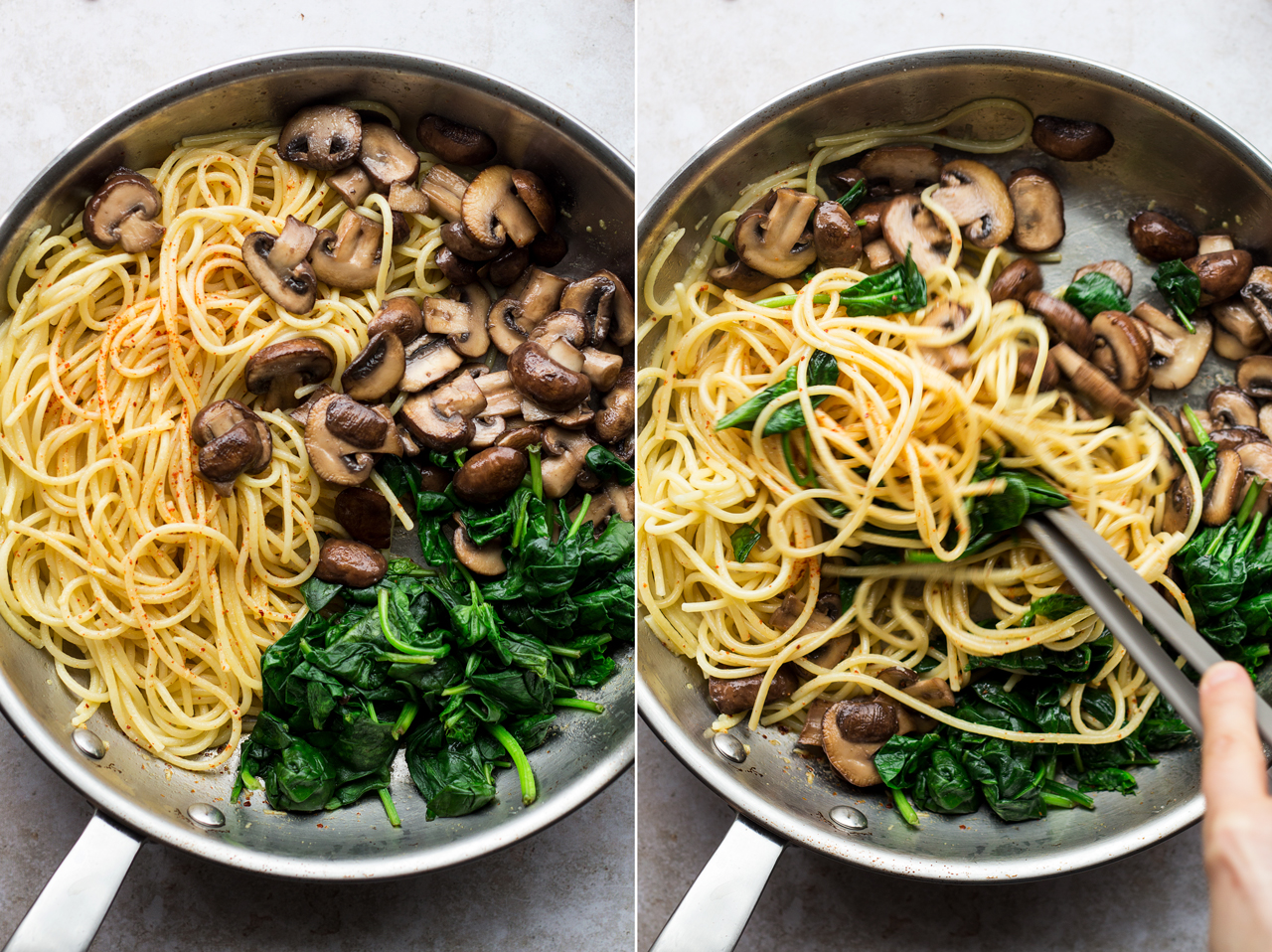 45 ml / 3 tbsp extra virgin olive oil, divided
1-2 garlic cloves, grated finely
2 tbsp pine nuts, to garnish
300 g / 10.5 oz chestnut mushrooms, cleaned and sliced
salt and black pepper, to taste
½ tsp dry thyme
100 g / 3 oz fresh spinach
200 g / 7 oz spaghetti (GF if needed)
1 heaped tbsp nutritional yeast
a splash of vegan white wine (optional)
a good pinch of chilli flakes (I used fine Korean chilli flakes)
1 heaped tbsp capers, chopped
METHOD
Put 2 tbsp of olive oil and grated garlic (use two cloves if, like me, you love garlic) in a small bowl. Set aside to infuse.
Heat up a large frying pan. Add pine nuts and toast them on a low heat until lightly browned and fragrant. Make sure you stir them frequently as they tend to burn easily. Once done, remove from the pan and set aside.
Return the pan to the stove. Add 1 tbsp of olive oil and sliced mushrooms.
Allow the mushrooms to cook and caramelise in places, stirring them from time to time. Season with salt and pepper and dried thyme towards the end of the cooking time. Allow any water that the mushrooms release to cook out.
Take the mushrooms off the pan and add in fresh spinach and a good splash of water. Allow the spinach to wilt, then lift off the pan and chop roughly. Clean the pan for the next step.
Cook the pasta just short of al dente (the pasta I used takes 10 min to cool al dente, I cooked it for 8½ min) following the instructions on the packet saving 2 tbsp of cooking water just before you drain your pasta.
When pasta is about to be ready, heat up a heavy bottom frying pan on low heat. Once hot, add in the garlic-infused oil.
Gently cook the garlic for about 2 minutes, stirring the whole time, but do not allow it to brown as it will make your pasta taste bitter. If the garlic is sizzling too aggressively, turn the heat off (or take the pan off the heat if not using gas) and allow it to cook in the residual heat.
Add nutritional yeast, a good pinch of salt and splash of white wine (or pasta cooking water you saved) and allow them to cook in with the garlic oil for another minute or so.
Toss the drained pasta in the garlicky oil well, season with salt and sprinkle with fine chilli if using.
Stir in cooked mushrooms and chopped spinach to heat them both up again.
Divide between two plates, sprinkle with chopped capers and toasted pine nuts.
NOTES