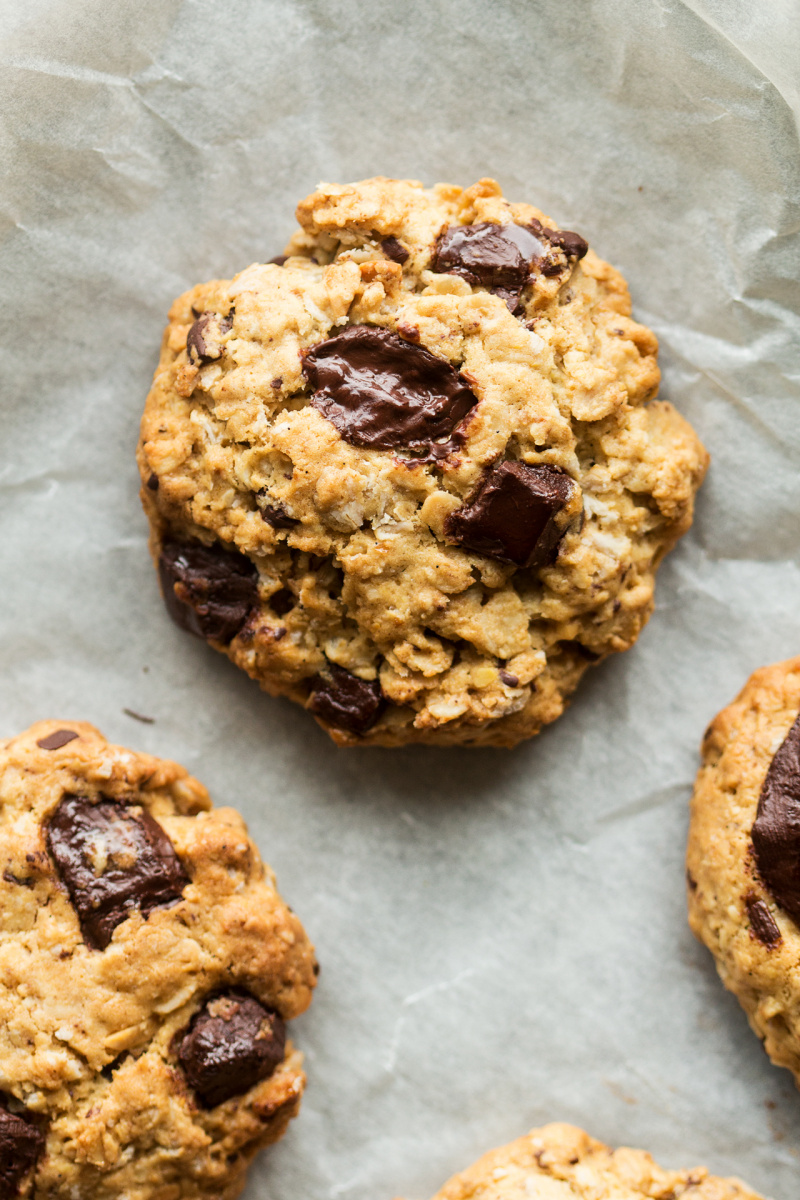 Hi guys! I'm waving at your from behind stacks of boxes. We are almost fully packed and moving later on today – we are handing the keys back on Monday! We cannot wait to be done with all this and have everything under one roof and to finally have a house we can call ours. It's so exciting that even the crazy amount of redecoration needed does not scare us. We will take our time and do it slowly, room by room, so that we have a chance to think about what we want done, how we do it, budget etc. and also to get to know the house before we make any radical changes.
We both dream of extending the kitchen at some point, so that we end up with a massive open plan kitchen diner with massive French doors at the end and a skylight above the dining table, but that's definitely something that we won't be rushing into. We will leave the kitchen as it is for now, even though it is pretty much the exact opposite of our taste, and plan to extend with changes we want over the course of the year. The prospect of having a kitchen that is a pleasure to be in is so thrilling, especially that the rented kitchens I have been operating from until now have been quite below par.
Speaking of which, as I have hardly any kitchen equipment left at this house, I've decided to make a tray of cookies for you, today. They are low equipment (I used a fork to 'cream' the sugar 😛 ), quick and easy to make and always a crowd pleaser. They are oat cookies with a subtle flavour of peanut butter and big pools of dark chocolate. They are crispy on the outside and chewy on the inside and depending on how health conscious you are, I invite you to tweak the recipe to your liking.
For the most indulgent cookie, use ½ cup coconut oil (no nut butter) and caster sugar. For a slightly less indulgent one, swap ¼ cup of coconut oil out for nut butter (I tried both peanut and almond butter and I love them both) and finally for the better-for-you (although, come on, it IS STILL A COOKIE!! so not THAT healthy), use ½ cup nut butter (no coconut oil) and coconut sugar.
While I liked the most indulgent version, I actually prefer the middle ground myself as I appreciate the extra flavour that the peanut butter brings to the table. Whichever version you go for, I can guarantee you won't be disappointed. Well, I hope you'll make and enjoy these while I go through my move checklist… With a cup of coffee and a cookie in hand, of course! 😛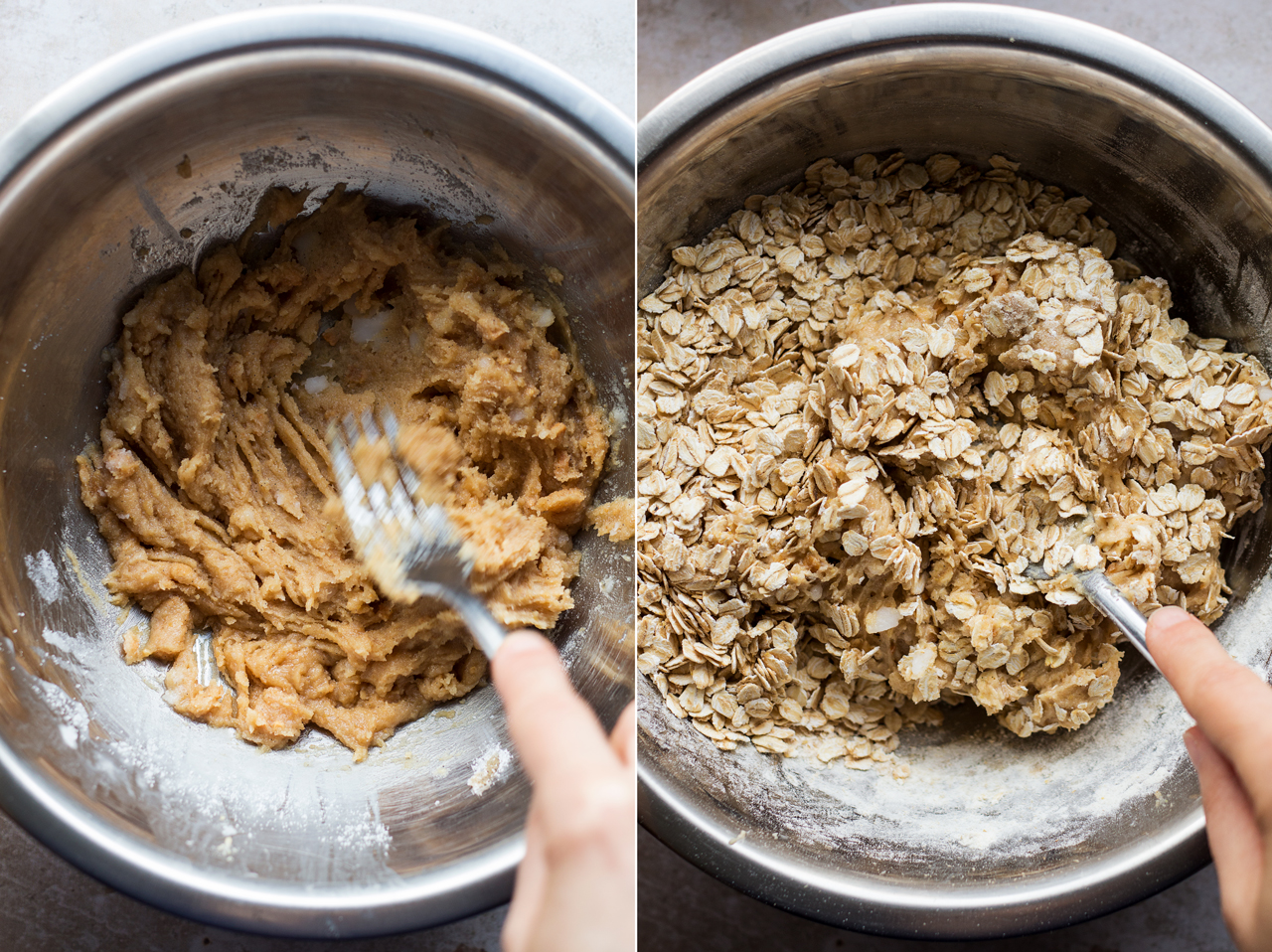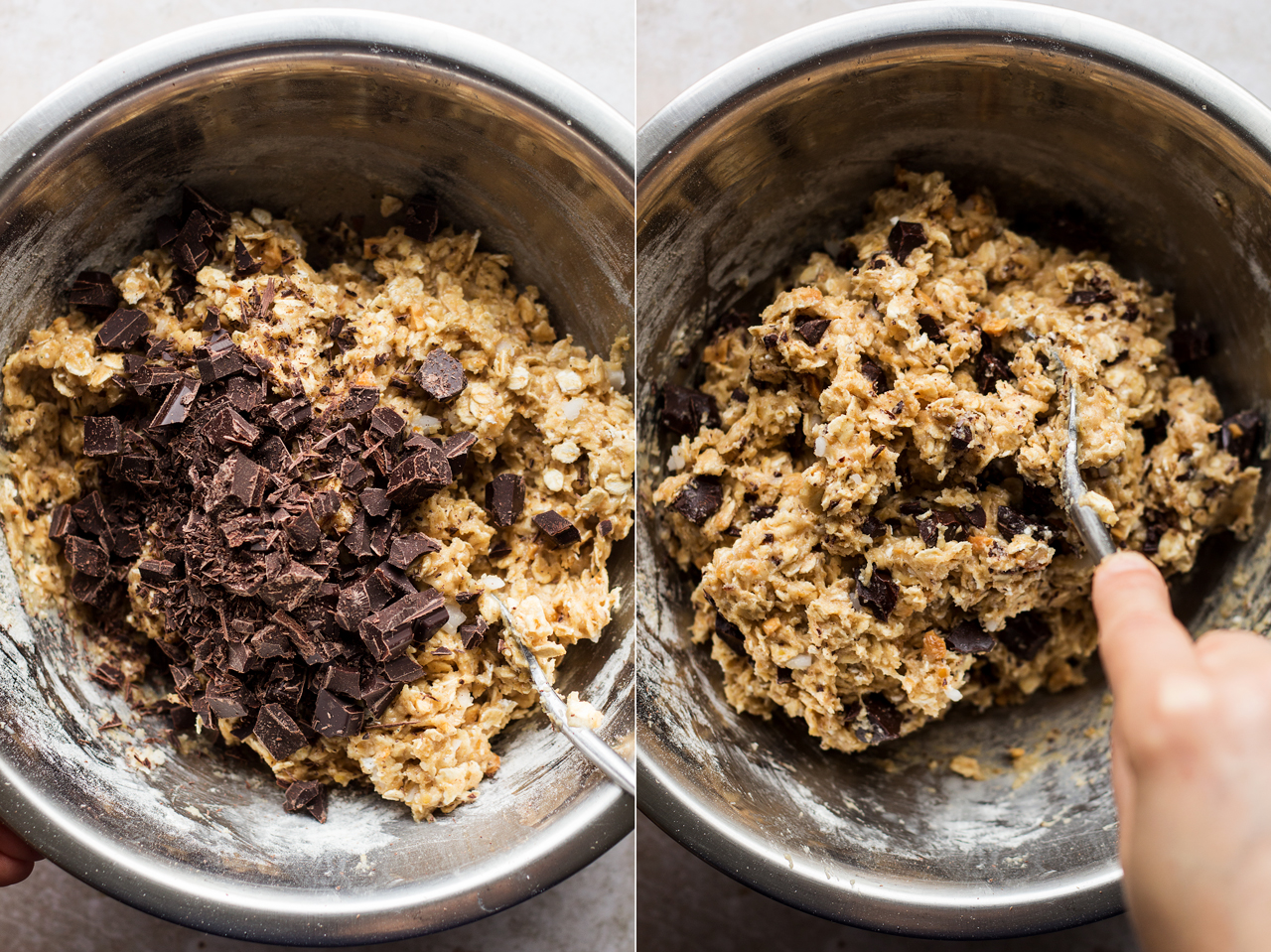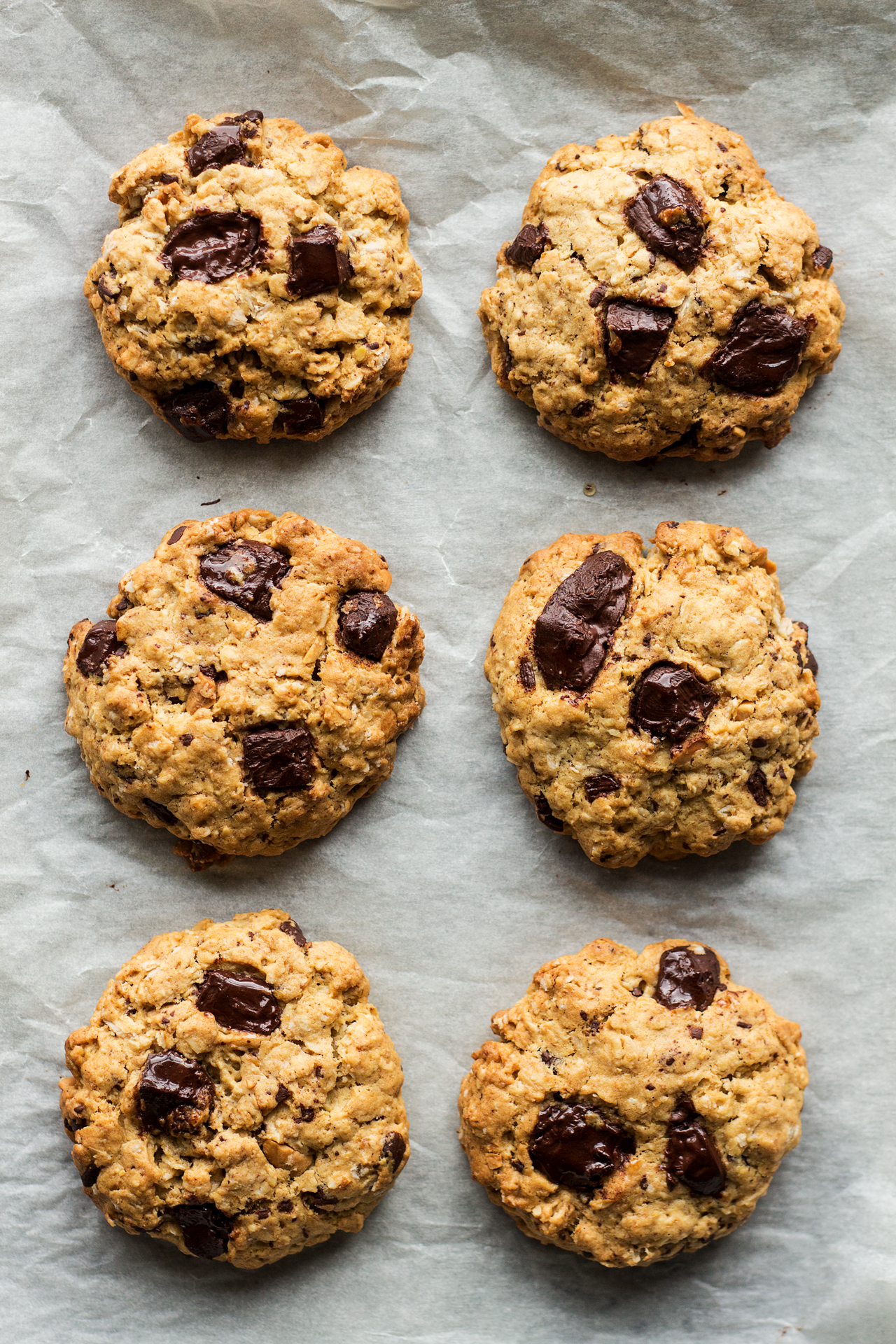 120 ml / ½ cup thin plant milk (I used almond) or water
50 g / ¼ cup fragrance-free coconut oil, solid*
100-120 g / ½ cup-½ cup + 2 tbsp caster (super fine) sugar**
1 tsp vanilla essence
63 g / ¼ cup peanut butter (or any other nut butter or tahini) (optional, see NOTES)
120 g / 1 cup all purpose white wheat flour or all purpose GF flour mix
2 tsp cornflour / cornstarch
½ tsp baking soda
½ tsp fine sea salt
150 g / scant 1¾ cup jumbo rolled oats
100 g / 3.5 oz vegan chocolate, diced small or dried fruit (for refined sugar-free version)
METHOD
In a small bowl, mix ground up flax and almond milk or water. Set aside to thicken.
Chop up coconut oil small and place it in a mixing bowl with sugar. Using a fork, rub sugar into the coconut oil until you get a smooth paste with no chunks of oil left.
Next add in vanilla essence, nut butter (if using) and thickened flax and incorporate them both well.
Next fold in flour, cornstarch, baking soda and salt. Mix well.
Finally, mix in oats – you may need to use your hands towards the end – and chocolate, saving a few chunks for decoration.
Refrigerate the dough for 30-60 minutes.
Preheat the oven to 190° C / 375° F (or 170° C fan / 340° F fan) and line a baking tray with a piece of baking paper.
Divide the dough into 14 balls (45 g each) and place them on the baking sheet. If using all coconut oil, leave a lot of space around each cookie as they will spread a lot. Flatten the balls with the palm of your hand – that's especially important for the all nut butter version as it does not spread. Decorate the tops with saved chocolate chunks.
Bake for about 17-20 minutes. Once the cookies cool off, keep them in a padlocked 😛 container.
NOTES
*For oil-free version, use more nut butter instead of coconut oil, but please note that this will affect the texture a little and the cookies won't spread at all. This version is still nice, just not as indulgent. For an even more indulgent cookie or if you have a nut allergy, replace nut butter with more coconut oil – the cookies will spread out more so be sure to leave plenty of space round them.
**I find 100 g / ½ cup of sugar just enough but if you prefer sweeter cookies add an extra 2 tbsp (20 g). For refined sugar free version, use coconut sugar, but be aware that white caster sugar renders the exterior crispier.