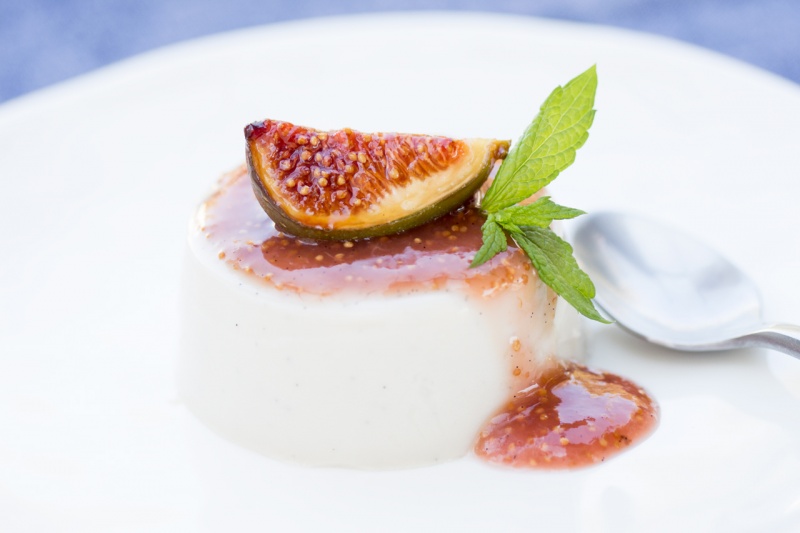 Strangely, today's recipe for vegan panna cotta is the very first recipe I did for this blog. It was almost a year ago when the idea for the Lazy Cat Kitchen was born and, as it was end of summer, the first dish I shot was a portion of wobbly panna cotta with a succulent fig relish. It took a few months to get the website ready and to do the initial recipes and by the time we were ready to launch (at the end of January this year) this recipe became a bit less relevant, so I decided to wait with it until this summer. It's crazy how eventful the past seven months have been. The blog went from being this sketchy idea in my head to a fully fledged, functioning website that's getting more and more popular by the day. I still remember showing the designs of the blog to my friends and telling them how that's now going to be my full time job. Looking back, I think they might have thought we were crazy and I don't blame them. I sometimes think that myself! It's been (and still is) a massive learning curve and something I would not swap for anything else. The more I do it the more I love it and seeing that my passion is getting noticed is a massive reward in itself.
Panna cotta is a cold Italian dessert that's traditionally made with cream. I made mine with coconut cream (rather than milk) to mimic dairy cream's richness and the result is very pleasing. As a big fan of Masterchef, I was very aware that, as John Torode always points out whenever a panna cotta is being judged, a decent wobble is a must when it comes to this delicate dessert. I'm pleased to say that our panna cotta is definitely wobbly one. I realise that we live in a bit of a seasonal bubble and while here in Greece summer is still in force, autumn has already showed up in the rest of Europe. So if getting fresh figs is an impossible task, feel free to substitute them with other seasonal fruit (like plums for example). The result will be just as delicious.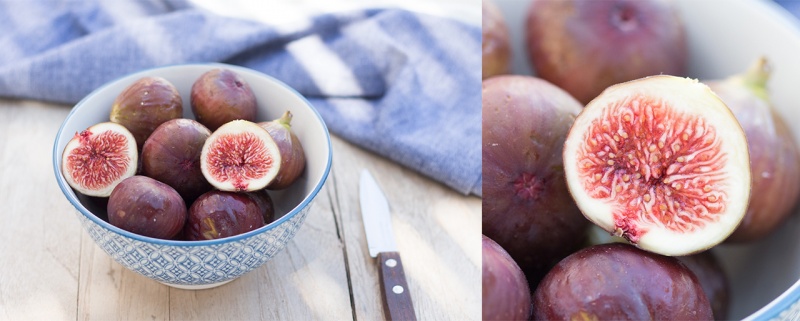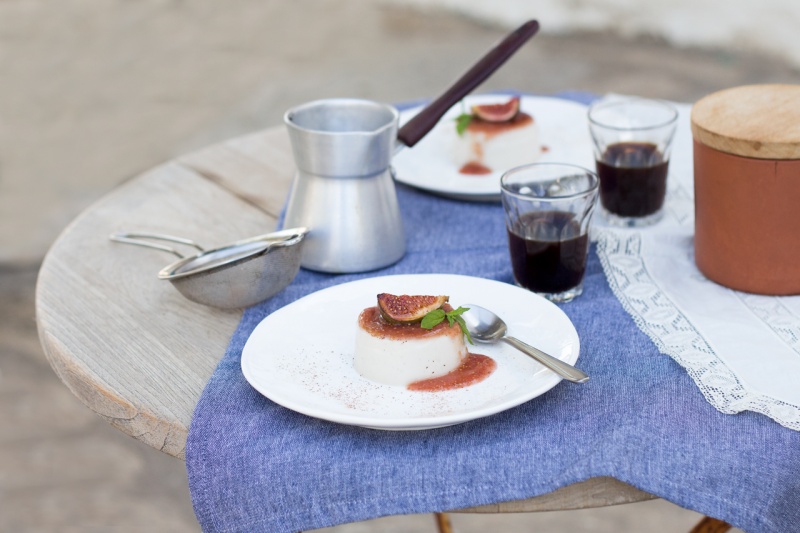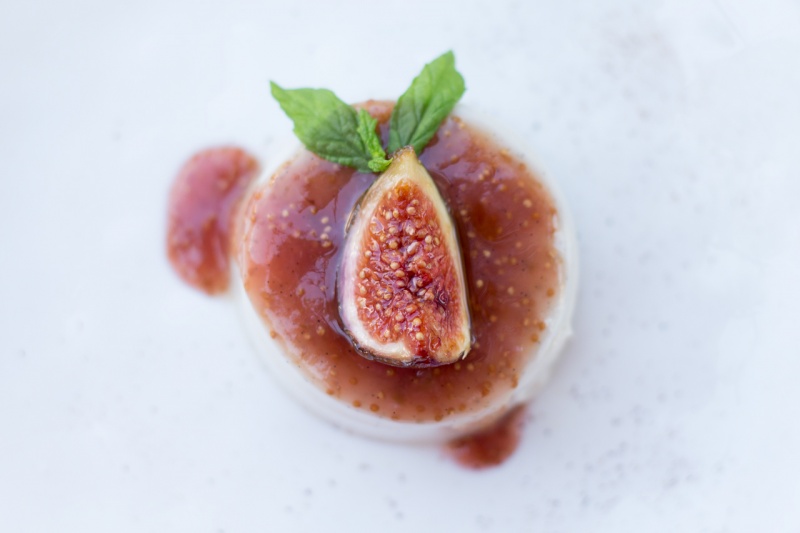 PANNA COTTA
2 cups / 580 ml coconut cream
1½ level tsp agar agar flakes
¼ cup / 60 ml maple syrup
1 vanilla pod, seeds scraped
FIG SAUCE
8 ripe black figs, cut into quarters
1 tbsp maple syrup
½ tbsp lemon juice
METHOD
Put coconut milk, agar agar, maple syrup and vanilla seeds into a small pan. Gently bring it up to boil then simmer for a few minutes stirring frequently.
OPTIONAL STEP: to be able to unmould panna cotta easier, you may want to grease the ramekins with a tiny bit of flavourless oil (like refined coconut oil, for example).
Put coconut cream through a fine sieve before dividing the mixture between ramekins to get rid of undissolved agar agar flakes. Pour strained mixture into ramekins and leave it aside for 3-4 hours to set.
Put figs into a small pot with maple syrup, lemon juice and a dash of water and simmer on a very low heat until figs have softened and their juices thickened up into a sauce.
Unmould panna cotta by running a knife gently along the wall of a ramekin. Put the ramekin upside down on a plate and (holding the plate and the ramekin firmly together) lower the plate suddenly with your hands until you hear a noise. Repeat with all 4 ramekins. Serve with fig relish poured on top.