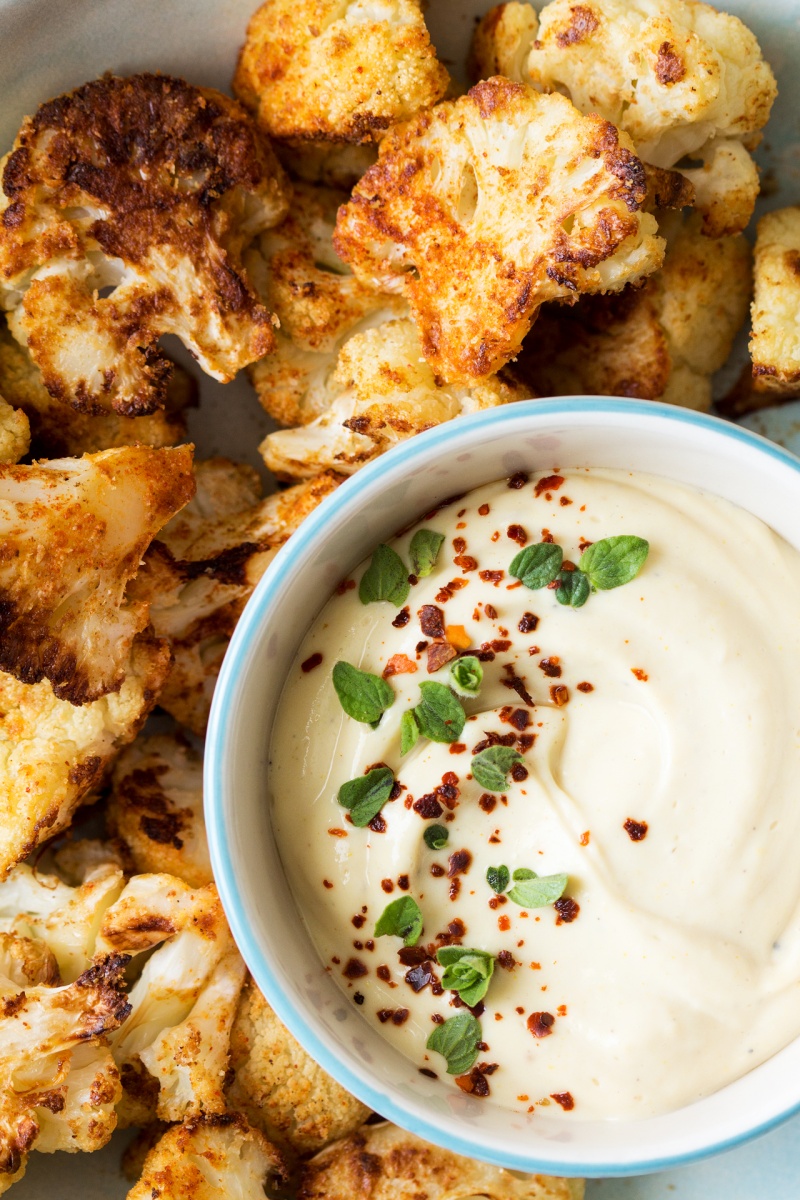 Are you an all or nothing kind of person? I certainly am. If I decide to pour myself into something, I do it wholeheartedly and with total oblivion. I tend to set really high standards for myself and I'm almost never happy with the results.
It's exhausting and not realistic to always have such high expectations of yourself, sometimes just 'showing up' – on a yoga mat, lacing up your trainers or simply doing the best you can in any area of your life (rather than talking yourself out of doing it at all) is what is called for. Consistency over intensity is what I'm working on right now and it feels really counter intuitive but I know it's a worthwhile goal.
This week, I have made another attempt at a daily, simple ten minute meditation to get more balanced. It feels like a total chore at the moment, but I'm choosing to trust people who live by it that, with time, it'll become easier and of a second nature.
Publishing this recipe is a bit of a personal exercise in cutting myself some slack… While I am happy with the dish itself, I was on a bit of a down swing when taking the photos and as soon as I reviewed them, my instinct was to 'reshoot'.
Just like when I was at school and after a few months of note taking, I would decide that my handwriting was too rushed and sloppy and I would impulsively start rewriting all my notes! Crazy, right? Luckily, Duncan managed to talk me out of it and so I've decided to publish these photos as my personal exercise in letting go…I don't intend to make a habit out of it, but at the same time, I intend to be a bit kinder to myself from now on and some vegan Parmesan cauliflower dipped in oil-free mayo feels like a good celebratory meal 😉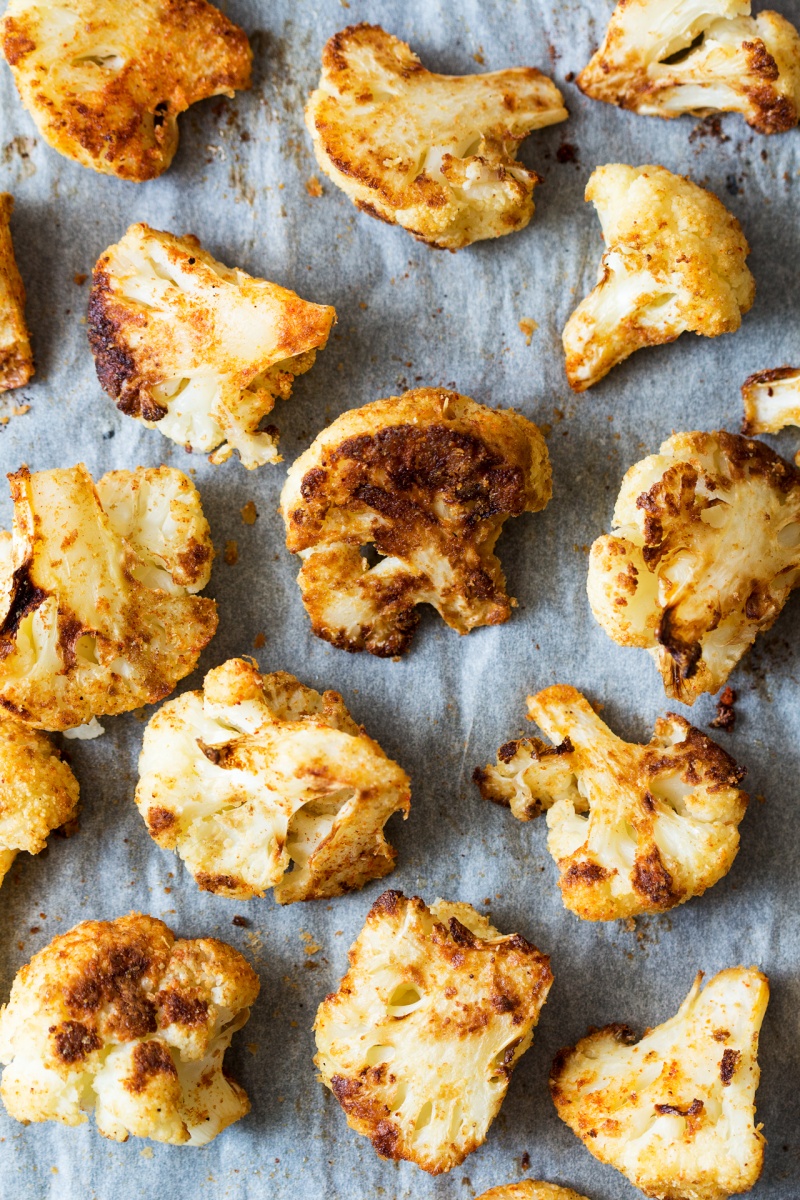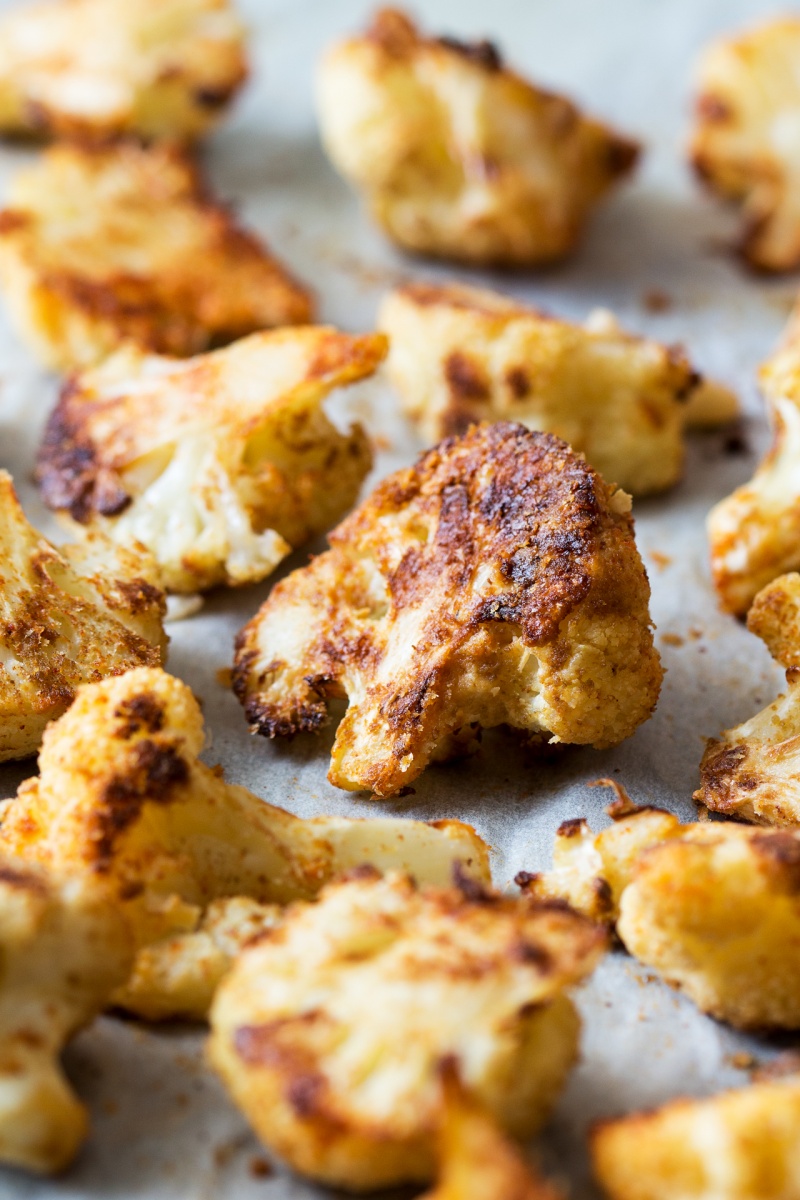 FRIES
1 large cauliflower
1 tbsp olive oil
¼ tsp hot chilli powder
¼ tsp cumin
1 heaped tbsp nutritional yeast
sea salt & black pepper, to taste
OIL-FREE GARLIC MAYO
175 g / 6 oz silken tofu, I used this brand
1 head of garlic
4 drops of liquid smoke, I used hickory
2½ tbsp lemon juice
1 tsp shiro miso paste
¼-½ tsp mustard powder
¼ tsp white (or black) pepper
salt, adjust to taste
METHOD
Pre-heat the oven to 200° C / 390° F and line a baking tray with a piece of baking paper.
Wash cauliflower, pat dry and divide into equal size florets. Place them in a large bowl.
Coat in olive oil, sprinkle with chilli, cumin, salt, pepper and nutritional yeast. Mix well.
Spread cauliflower florets on the prepared baking tray leaving as much space between each piece as possible. Cut the top of the garlic bulb off and drizzle exposed cloves with a little bit of olive oil. Wrap the garlic head in a piece of aluminium foil and place in amongst the cauliflower florets.
Bake for about 20-25 minutes, flipping the pieces to the other side half way through the baking time.
OIL-FREE GARLIC MAYO
Place tofu, lemon juice (I like mine quite tangy) and about 7 roasted garlic cloves (adjust to taste) in a herb chopper or a small blender and blend until silky smooth.
Season with miso, mustard powder, a few drops of liquid smoke, salt and pepper. Serve with warm roasted cauliflower florets.