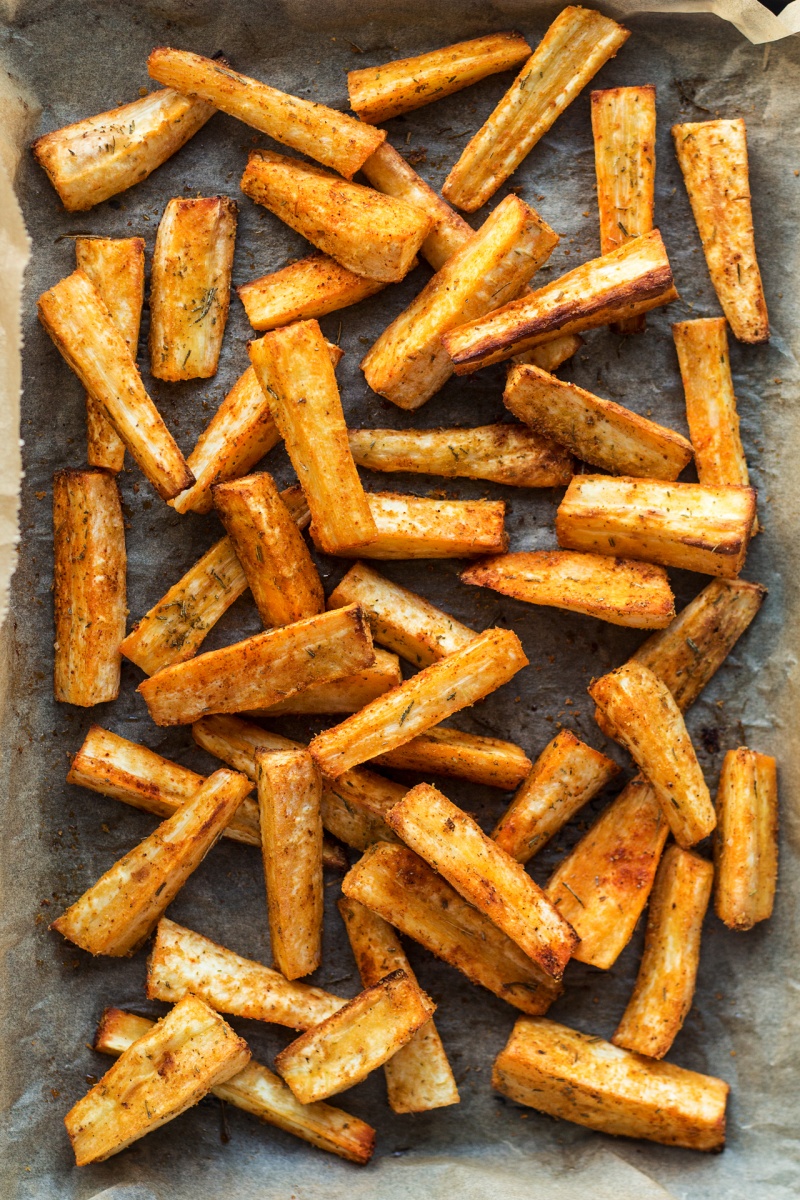 Today on the menu is a plate of vegan Parmesan roasted parsnips. They are super easy to make and strangely addictive – I struggle not to hoover them up as soon as they emerge from the oven. They will make a beautiful Xmas dinner or vegan roast dinner side.
Making them at my house is fraught with danger as my cat, Tina, is a nutritional yeast addict. I am not kidding. Every time she hears me open the tin (the brand I get comes in a tin with a plastic lid, which makes a characteristic sound when being opened), she runs up to me, stands at attention, miaows at me with ever increasing urgency until I sprinkle some on her food.
She is hilarious and in typical cat fashion is totally self-obsessed. The pointy ears – which is one of the many ways we refer to her – is attuned to a whole host of random noises that are able to draw her out immediately, no matter which corner of the house she was hiding in. To me, they may just be the random noises of me pottering in the kitchen, but to her they are a sign that she is about to get a treat. No matter if she is sometimes mistaken and gets excited about things you are pretty sure she would not eat, she still insists on trying and it takes a lot of stamina not to give in to her cute (okay, I am biased) little curious face. I try not to spoil her though, although I guess spoiling a cat is nowhere near as bad as spoiling a child – at least no one will have to deal with her self-importance and lack of manners when she leaves home at 18, right? 😉 .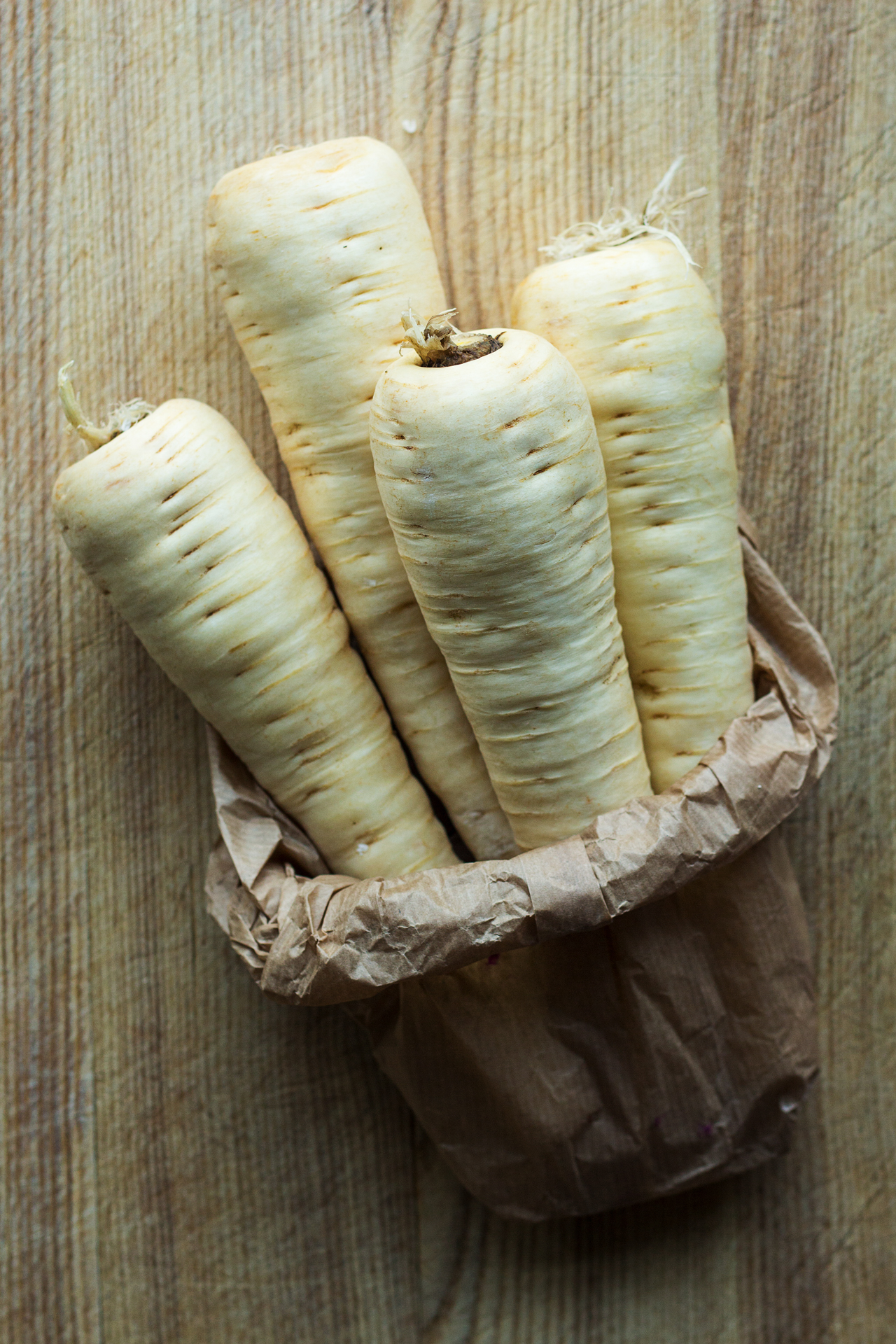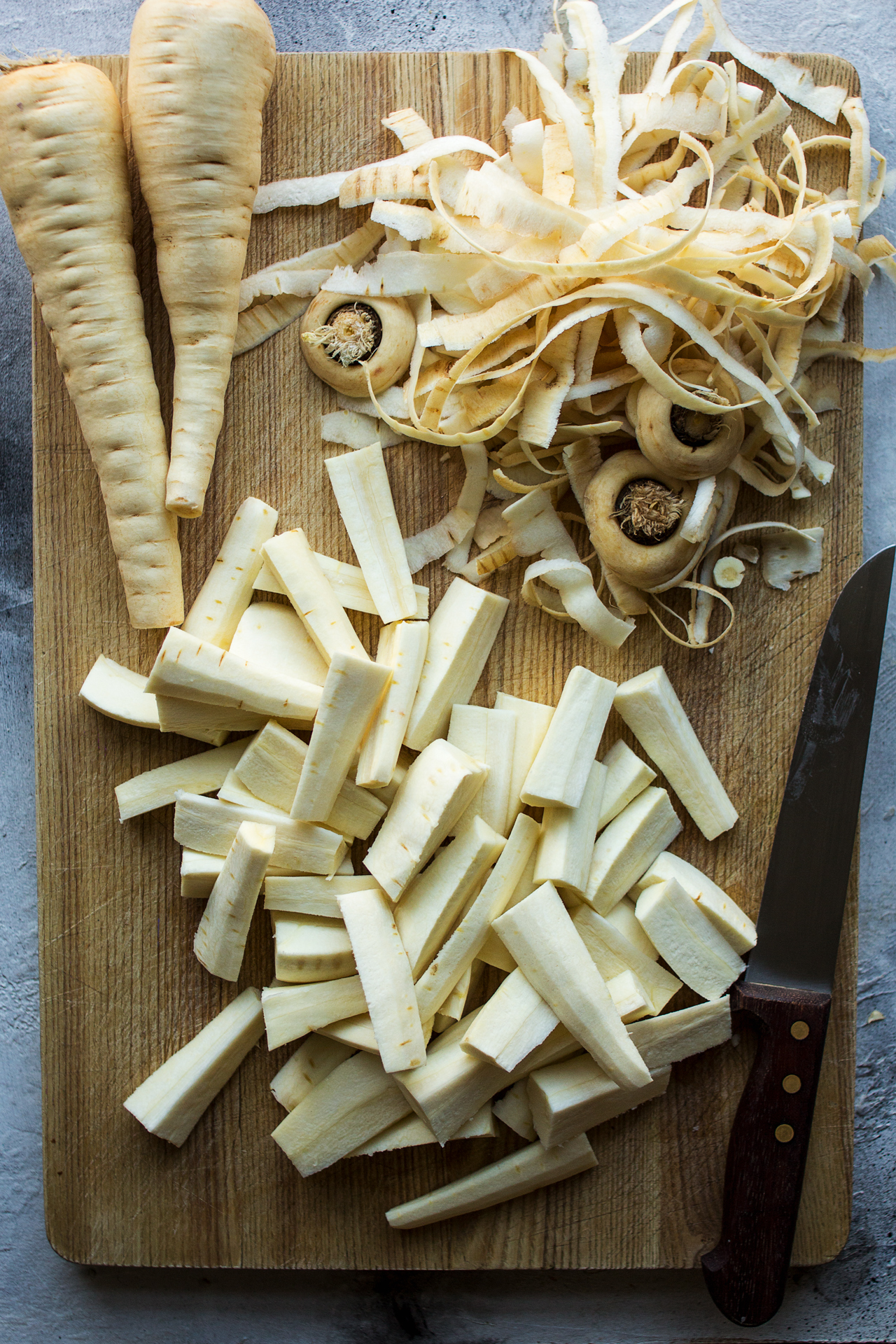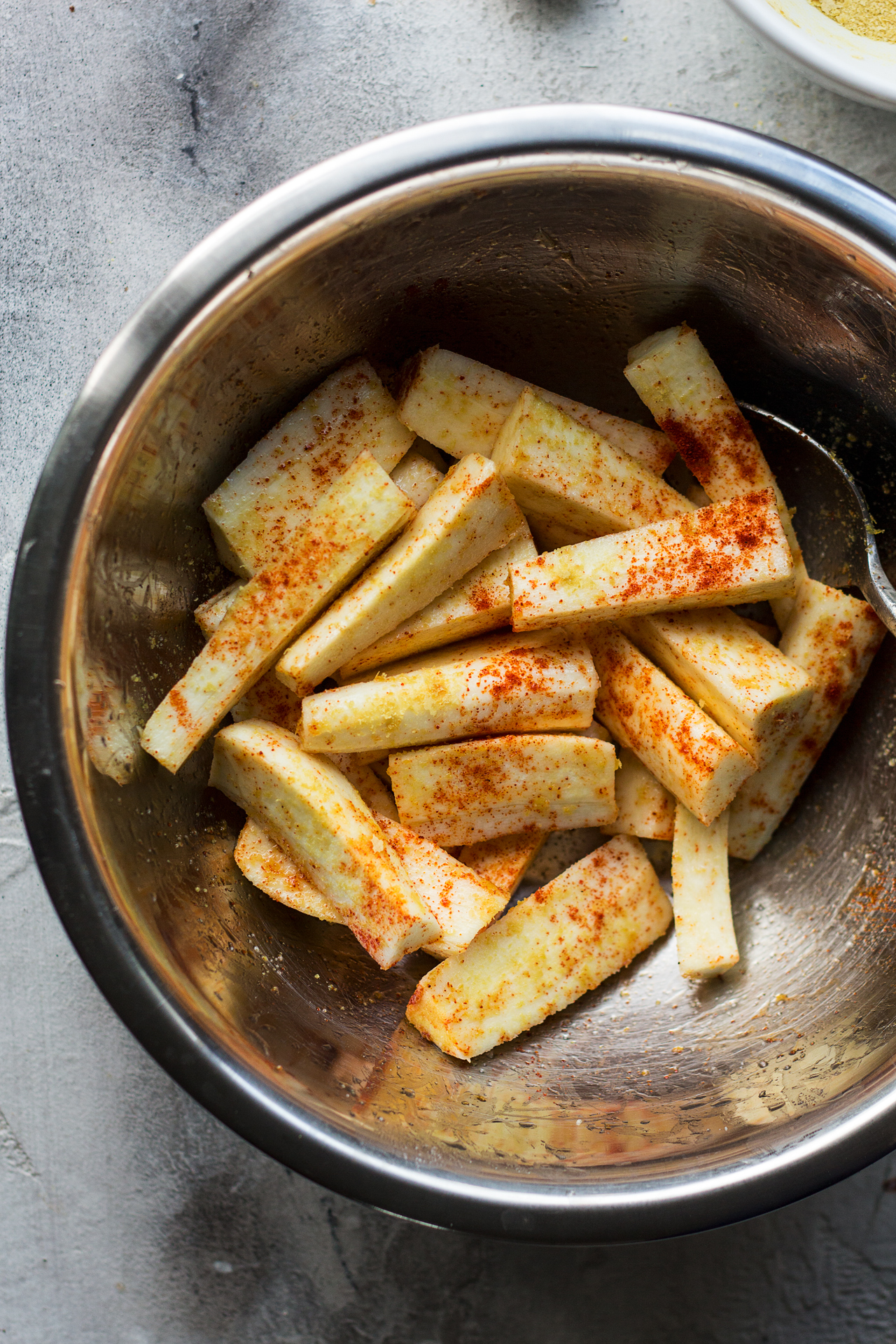 600 g / 1.3 lb (4 medium) parsnips
2 tbsp olive oil
1 tsp dry rosemary (optional)
4 tbsp nutritional yeast
¼ tsp fine salt, more to taste (I like to use garlic salt)
¾ tsp smoky sweet paprika
METHOD
Heat up the oven to 200° C / 390° F and line a large baking tray with a piece of baking paper.
Peel, top and tail your parsnips and cut them into 3 segments. Cut the thinnest segment into 2, the middle one into 4 and the bottom one into 6-8 wedges (depending on the thickness). The aim is to make all the pieces a roughly similar size so that they bake evenly.
Grind the rosemary in a pestle and mortar unless already ground. You may also want to grind the nutritional yeast a little if it comes in big flakes.
Coat the parsnips in olive oil, evenly sprinkle with salt, smoky paprika, nutritional yeast and rosemary if using.
Spread the parsnips on the prepared baking tray making sure they do not overlap.
Bake for about 20-25 minutes – until golden, turning them once halfway through baking.