After two solid weeks of basking in the Greek sun, we are finally back home for a bit. Arriving on Wednesday night was a bit of a shock to the system, I must admit. We boarded the flight in Heraklion in 29° C heat and arrived in the UK, just past midnight, in a meagre 9° C and drizzle for that extra misery factor.
If not for the fact that we were missing Tina and she was missing us (she is very affectionate and needy now after an obligatory sulk, of course), we would be tempted to hop right back on that plane…Except that we've done that already in the past and it didn't quite work…
This holiday was just what we needed, a lot of rest in the sun and by the sea. We ended up staying in five different locations across the island for a few days, which gave us a chance to explore more and not get bored. We stayed in Heraklion, Sitia, Ierapetra, Matala and Agia Galini. Of all of them, Matala turned out to be our least favourite as we clearly did not research it well enough – while the landscape was stunning, the place was awash with bus tours and therefore not really to our taste, to be honest. All in all, it was only 2 days and there was a good falafel joint in town, which we loved eating at so not a biggie, but not sure we would recommend it to anyone.
Now that I'm back in my own kitchen and the weather isn't that spectacular anymore, I really felt like baking something cosy, especially that we are off again on Monday and could do with some baked goods for the road. It's my birthday on Wednesday (a big, scary birthday!! boohoo 🙁 ) so Duncan is whisking me away to a charming little forest cabin in Wales for a romantic getaway. I am such a lucky duck!! We are planning to do a lot of walking (we are hoping the torrential rain forecast will change at the last minute) and so some banana bread in our hiking packs won't go amiss, for sure.
I was thinking of making this banana bread so when I walked into my local greengrocer on Thursday and saw a pile of very ripe bananas lying on the counter it felt like a sign. Not only were they perfectly ripe but they were also free – the greengrocer lady was happy to be rid of them. I leapt at the chance (you know how much I hate food waste) and decided that it is my cue to share this recipe with you as I've been sitting on it since July (it wasn't really season appropriate to share UNTIL NOW).
This deliciously moist vegan peanut butter banana bread will make any peanut butter lover squeak with joy. It's sweetened with maple syrup, uses 100% natural peanut butter in the place of oil or vegan butter and can also be made gluten-free if you so wish. It needs a total of 9 ingredients and very little process or skill so I really hope it will feature in your weekend plans, guys! It's one of these cakes that is really, really hard to mess up, promise!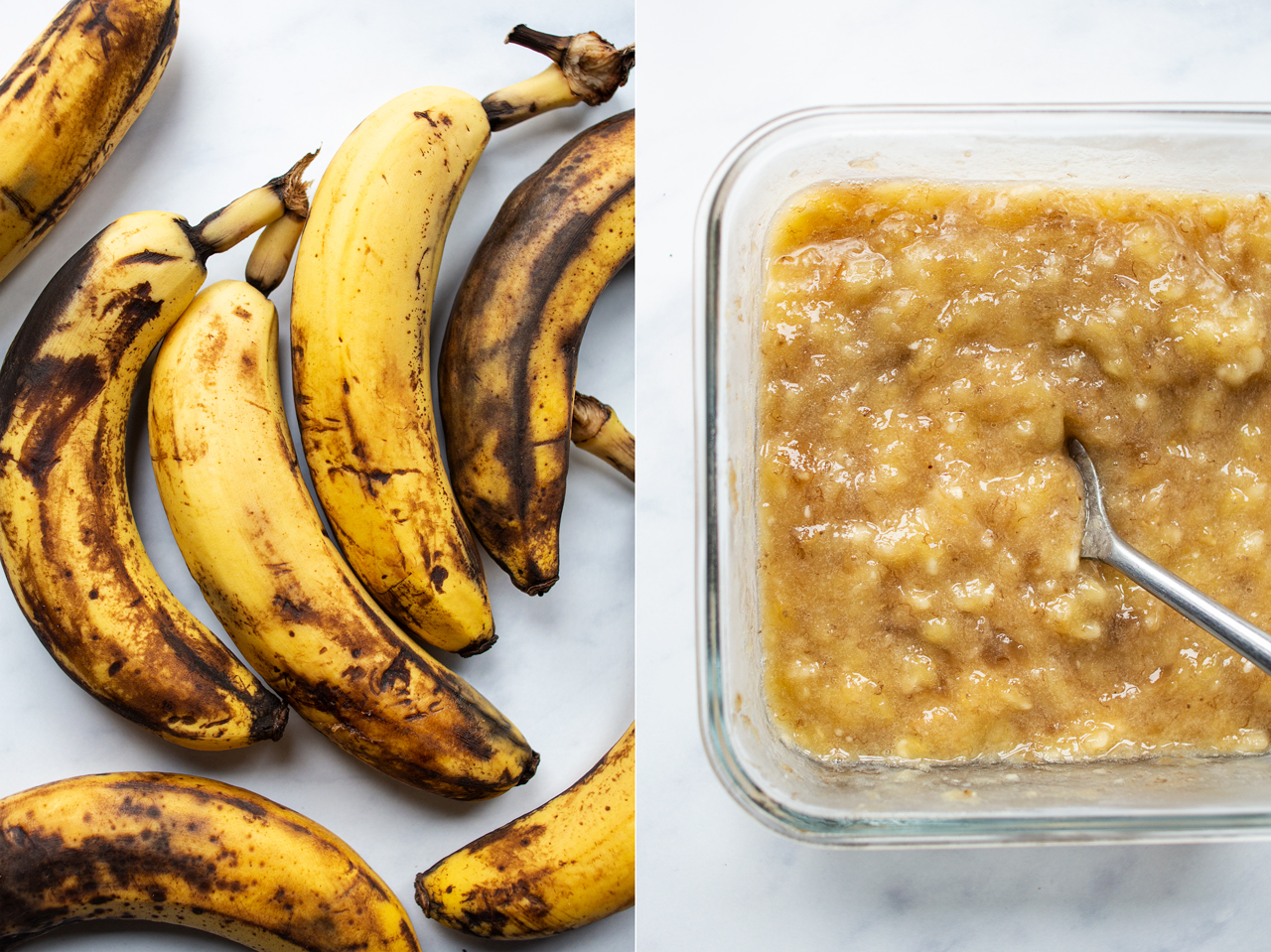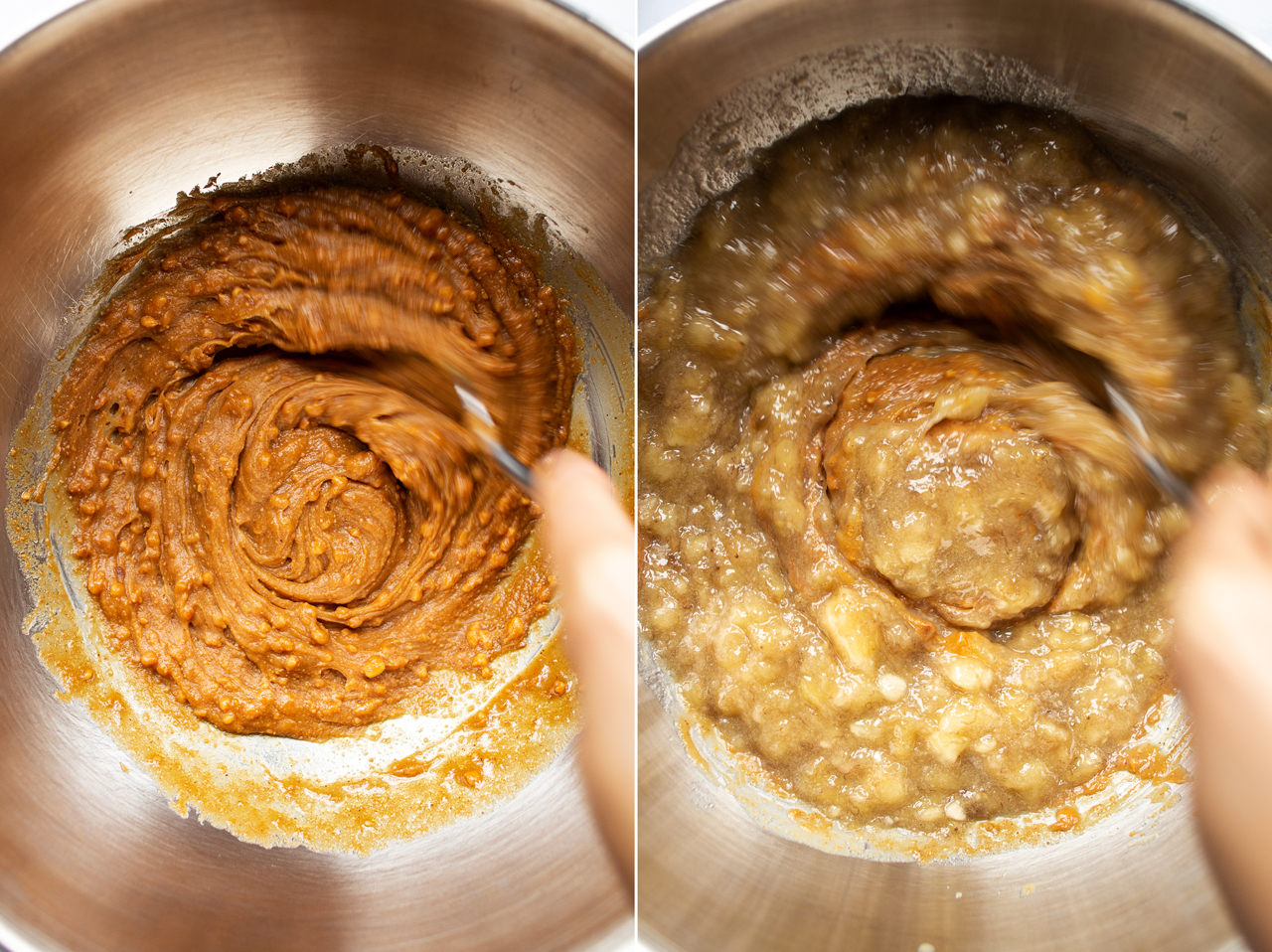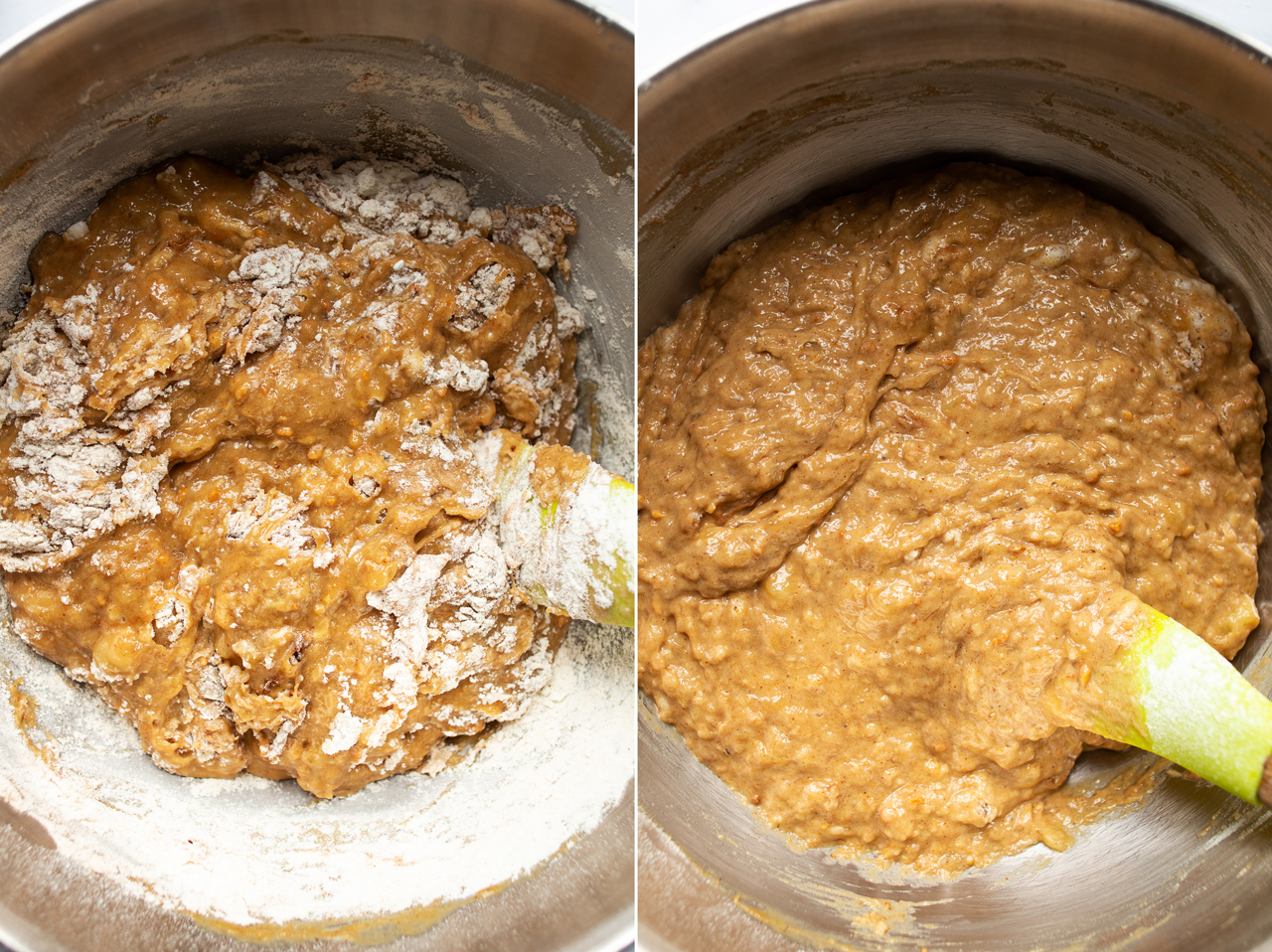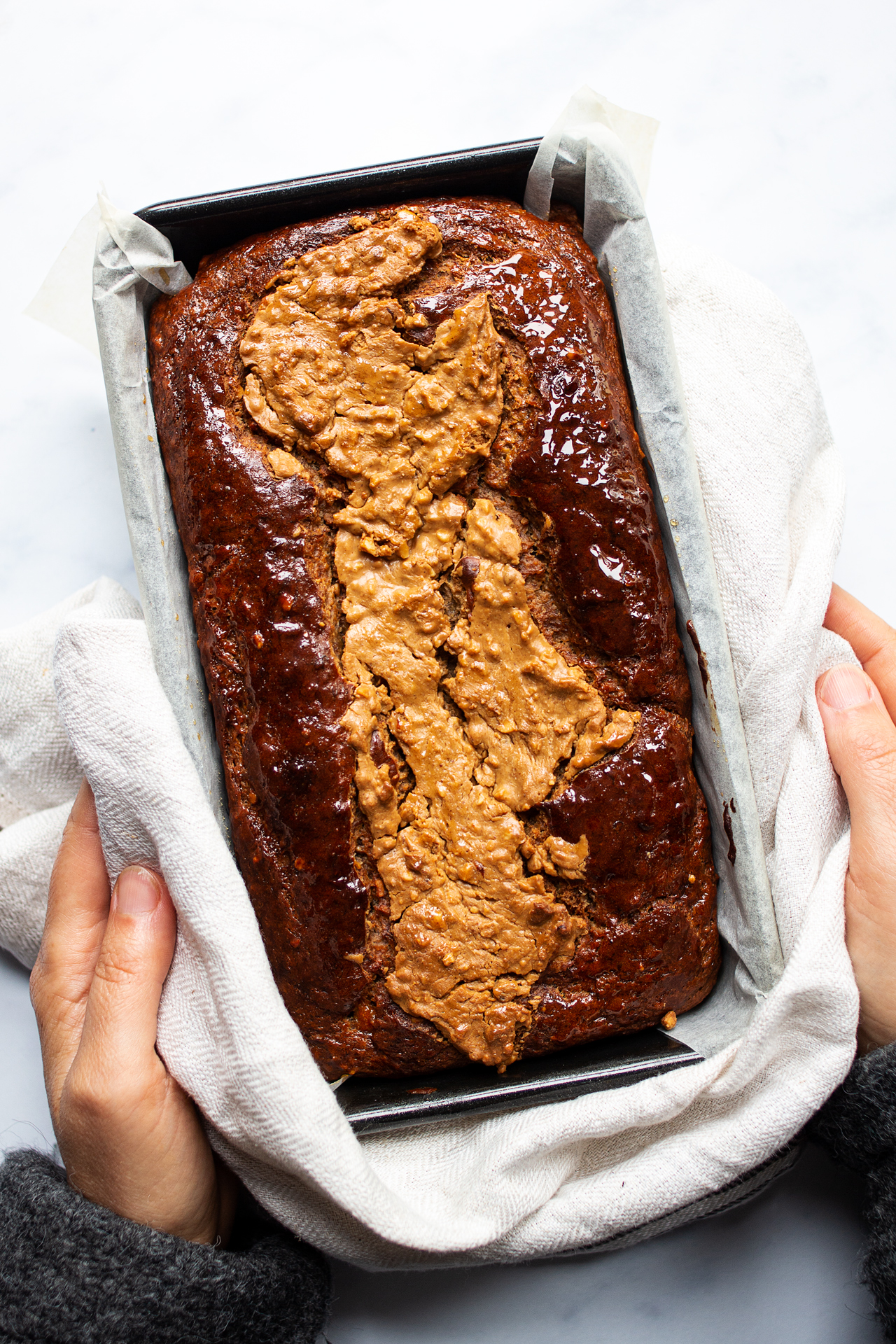 WET INGREDIENTS
185 g / ¾ cup peanut butter (I used 100% peanuts one)
120 ml / ½ cup maple syrup or agave nectar or brown rice syrup
450 g / 2 cups mashed up overripe bananas (approx. 700 g in skins – depends on size)
2 tsp lemon, lime juice or neutral vinegar
DRY INGREDIENTS
180 g / 1½ cups all purpose wheat flour or tested GF flour mix (I use this one)
1½ tsp baking powder
¾ tsp baking soda
1½ tsp cinnamon
¼ tsp fine sea salt
METHOD
Warm up the oven to 175° C / 350° F and line a 900 g / 2 lb cake tin with baking paper. Move the oven rack a notch down from the middle position.
Loosen up peanut butter by gradually mixing it with maple syrup and 30 ml / 2 tbsp of water, using a fork.
Add well mashed up bananas and lemon juice (or alternative) until the mixture looks uniform.
Place a sieve over the wet ingredients and sift in the dry ingredients, folding them in gently just until there are no flour pockets left.
Transfer the batter into the prepared baking tin. Top the cake with more peanut butter if you wish (or a banana sliced in half lengthwise like here).
Bake for about 45-50 minutes, or until a toothpick comes out fairy clean. Remove from the oven and brush with with a little maple syrup while the cake is still hot to give the top a nice shine.
Let the cake cool down completely before slicing. Optionally, if you want to decorate the cake like I did, once cooled down, top it with thick vegan coconut yoghurt, caramelised bananas and peanut caramel from this recipe. Use a serrated knife to slice if you have one – I find that it produces neater looking slices.
NOTES
NUTRITIONAL INFO
*per 1 out of 12 slices (without topping)