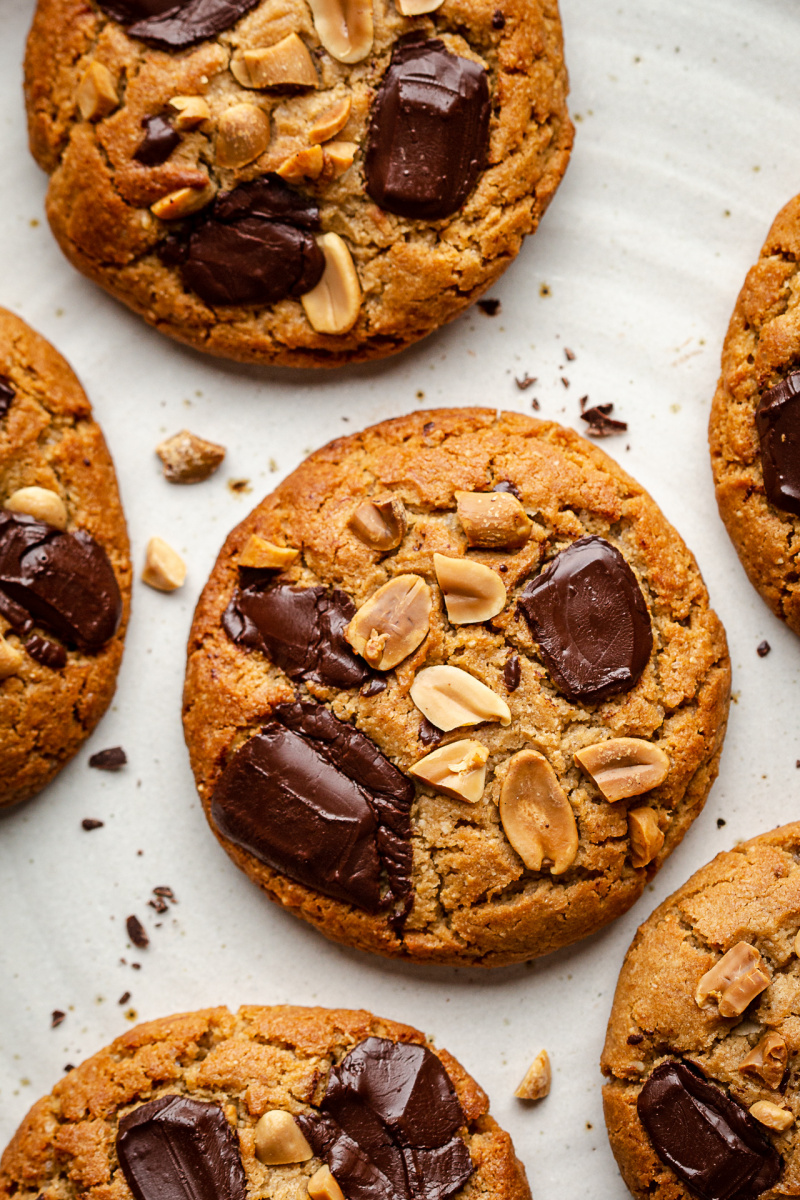 I cannot believe it's been almost a month since I've last published a sweet recipe – that's so unlike me and I'm rushing to correct that asap. I must admit that while there have been no desserts on the blog, my personal attempts at curbing my sweet tooth have not been very successful lately… It's a bit of comfort I am clearly unwilling to give up in this era of constant home imprisonment and in a deluge of terrible pandemic-related news…
We are doing everything we can to keep frustration at bay by getting involved in projects of all sorts. Duncan is currently outside, in the freezing cold, getting to grips with his various power tools as he is working on a custom storage cupboard that will go in the space under our staircase. He is doing so well – he has just finished constructing the pull-out frame – and it's not a beginner project by any stretch of the imagination. The cupboard will be split three ways. The middle section will feature two massive pull-out drawers for all our shoes, with a simpler cupboard for coats to the right and a small photography cupboard to the left.
This is Duncan's first ever wood working project, which arose out of an actual need and our inability to find a contractor we liked who was not booked up for 6 months in advance and I'm so proud. He taught himself everything by watching so many woodworking videos on YouTube that it's become a standing joke between us that he watches them in every spare moment, including loo breaks 😉 . Once he researched the hell out of it, he designed the cupboard in SketchUp working through many many iterations and mocking up shoe shelf sizes with pieces of cardboard to make sure the cupboard is perfect. He then ordered all of the wood necessary, hinges, push-pull mechanisms – he thought of everything and did not get fazed by many surprises along the way. All his dedication and hard work is paying off – I can already see that it's going to be an awesome cupboard and I cannot wait to store stuff that has been cluttering our hall and living space thus far.
I'm working on a new website, which is going rather slowly, and designing a new bathroom as it has been on its last legs for a while. I'm spending lots of time looking at bathroom arrangements, taps, sinks, baths, tiles etc. and changing my mind every few days as I feel myself pulled towards a few different aesthetics. As a bathroom renovation project is rather costly, it is something you want to be pleased with and I'm feeling a bit of pressure to get it right. I promised myself to be a bit braver and steer away from safe light greys and whites, but we will see if that resolution sticks…
Other than that, we are trying to keep sane with the usual triad of yoga, running and meditation (me), speaking to family and friends, cat cuddles, podcasts and watching things that make us laugh. We are both, like everyone else I bet, dreaming of a long holiday but it feels like it is unlikely to happen for another 6 months at the very least, so other coping mechanisms need to step up. Like cookies. Well what can I say, baking and cookies are certainly one of mine and while I may periodically vow to kick it to the curb, I have not yet managed to do so yet. These peanut butter cookies have been tempting us both a lot lately. They are one bowl kind of easy, which is both a massive plus and minus at the same time 😉 . They marry peanut butter with a hint of salt and giant pools of melted dark chocolate. We are big fans and I hope that they will make you smile too.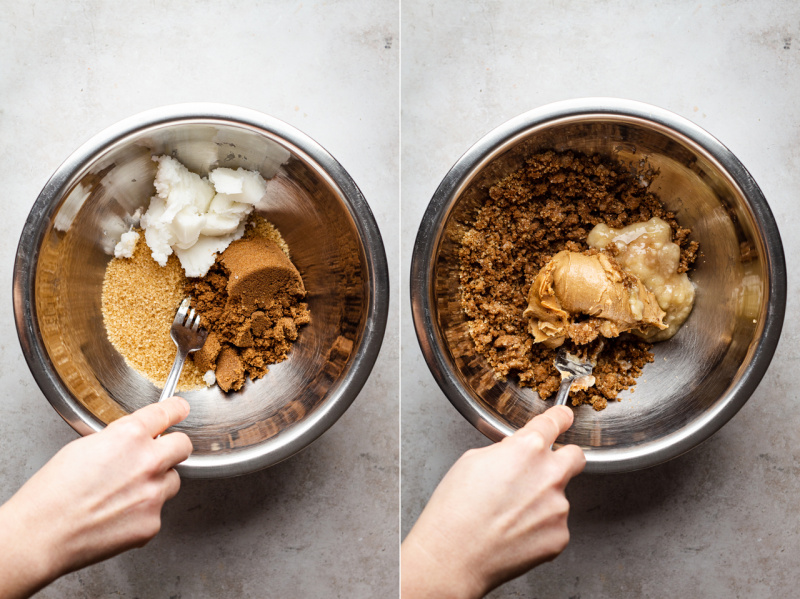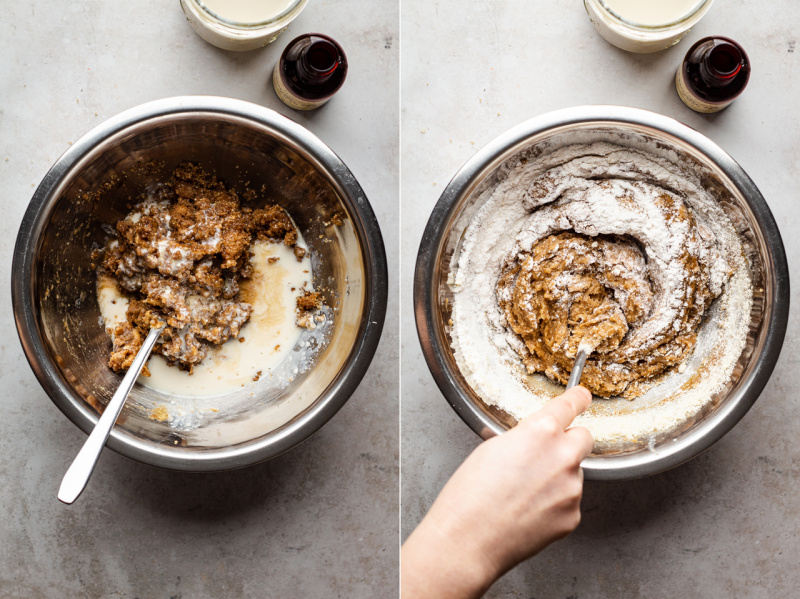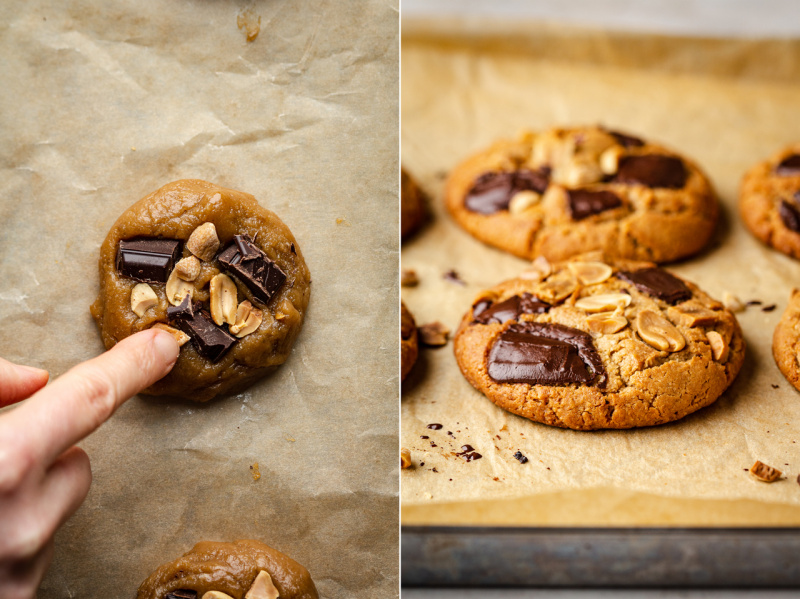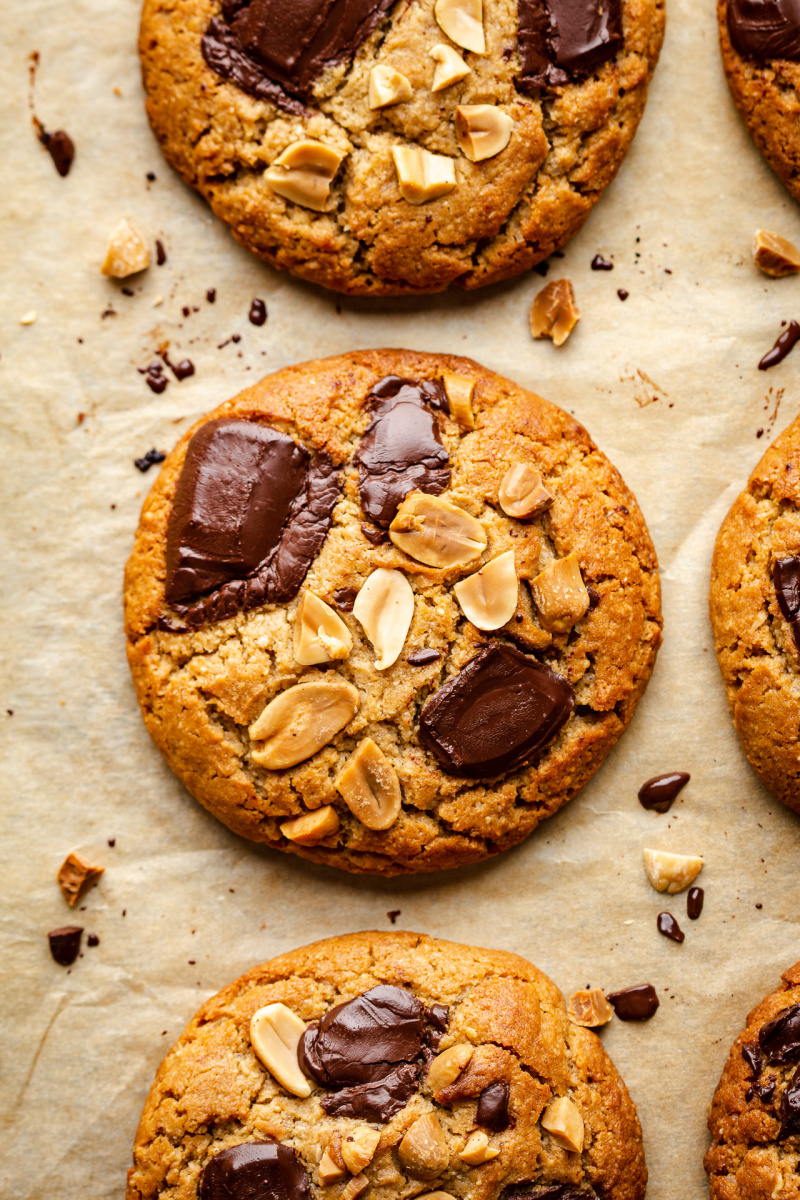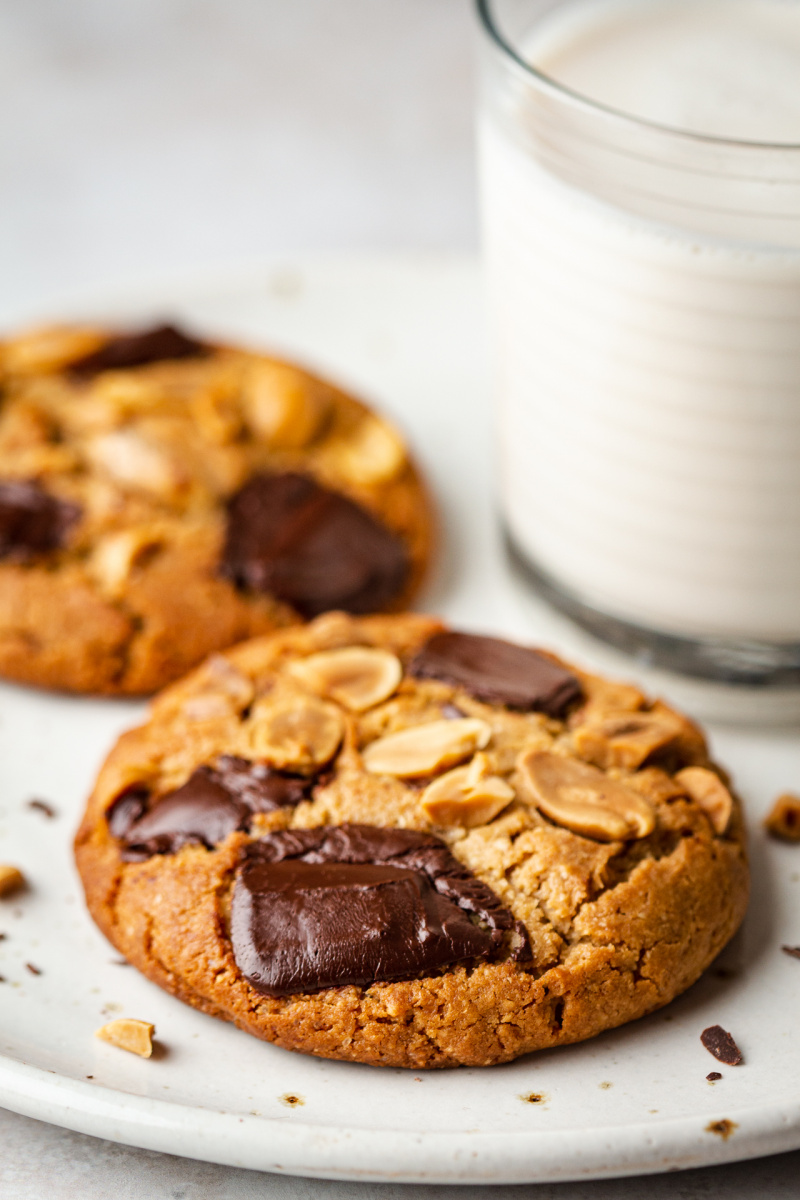 130 g / 2/3 cup sugar* or 150 ml / ½ cup + 2 tbsp maple syrup
50 g / ¼ cup room temperature fragrance-free coconut oil (replace with more PB for oil-free version)
120 g / ½ cup peanut butter
60 g / ¼ cup mashed up banana (½ medium banana)
1 tsp vanilla extract
60 ml / ¼ cup tbsp soy milk (or other plant milk)
100 g / 1 cup almond flour
100 g / heaped ½ cup rice flour (white or brown)
15 g / 2 tbsp cornflour / cornstarch
½ tsp fine sea salt
¼ tsp baking soda (GF certified if needed)
vegan chocolate, chopped coarsely
roasted peanuts
METHOD
Place sugar and coconut oil in a bowl, using a fork work oil into the sugar. Alternatively, you could also use a food processor if you don't mind more washing up. If not using coconut oil, replace it with the same volume of peanut butter.
Once evenly distributed, add peanut butter and mashed up banana and work it into the mixture.
Next, add in vanilla extract and soy milk unless you are making these with maple syrup, in which case skip the milk. Mix well.
Using a spatula, fold in almond and rice flour, cornflour / cornstarch, salt and baking soda.
Once you obtain a nice uniform batter, chill the batter in the fridge for a few hours – the longer the better but 1-2 hrs at least.
Before you are ready to bake the cookies, preheat the oven to 190° C / 375° F and line a large baking tray with a piece of greaseproof paper.
Divide the batter into 12 equal size pieces, place them apart on the baking tray leaving a lot of space around each – you may need to bake them in two batches. Decorate the tops with chocolate chunks and roasted peanuts.
Bake for 12 minutes depending what combination of ingredients you've used. I found that maple syrup and all peanut butter versions need a bit longer (14 minutes).
Allow the cookies to cool off completely before eating. Store in an air-tight jar for a few days.
NOTES
*I recommend making these with half demerara sugar and half dark muscovado, but any sugar will do. If using maple syrup, however, skip plant milk entirely.