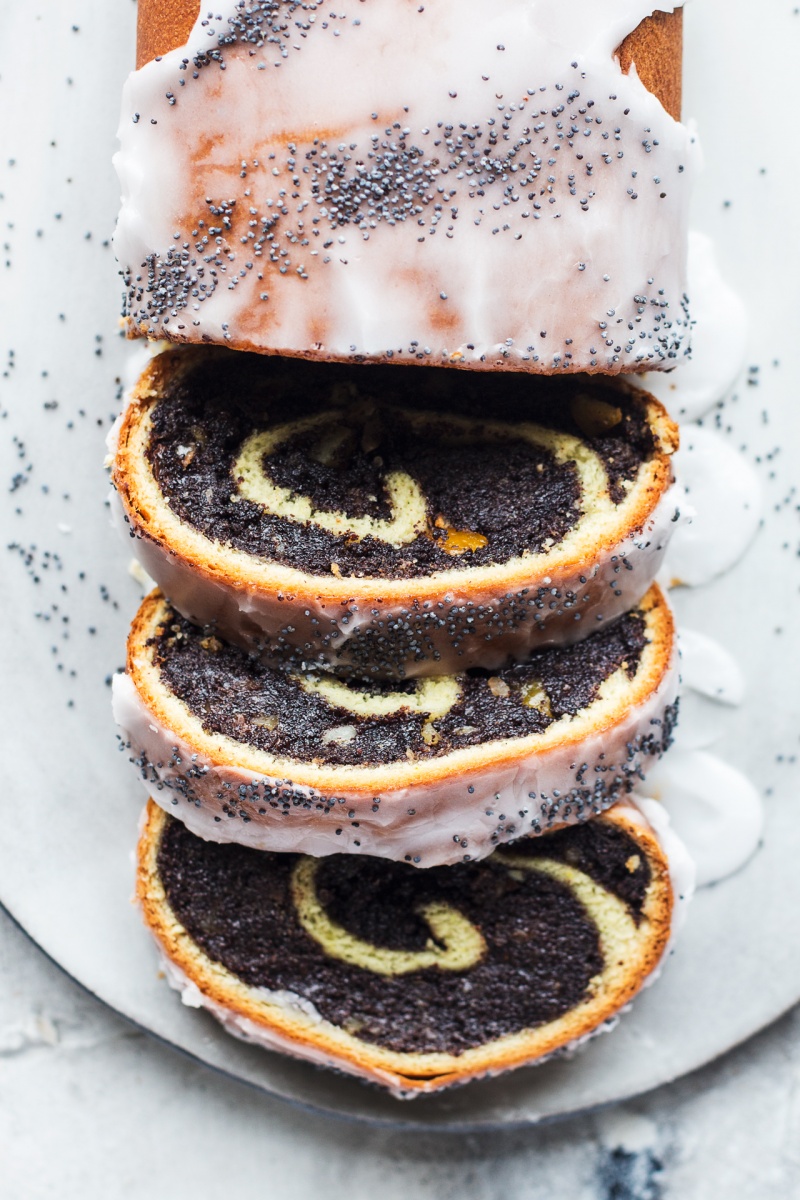 How are you, guys? Are you Xmas ready yet? As usual, I feel nowhere near ready and I keep on thinking that there is still plenty of time to get presents etc. until I take a look at a calendar and I am in shock at how wrong I am. This is why Duncan often laughs that my perception of time is not the most accurate. I get caught out by things.
I tell him that when you don't have a regular 9-5 job and an office to go to, it is very often quite hard to tell a regular working day from the weekend. Take this week for example. Because Duncan is away until early next week and the weather is currently dreadful, I will probably be working on Sunday as, according to the latest weather forecast, it will be sunny (I'm not holding my breath) and I am still holding out for the magic of natural light. So yeah, as the Latin saying on the wall of our physics classroom said 'panta rei' (everything flows). Never thought I would say this, but Heraclitus was right 😛 . Life defies being put in the boxes we so love!
So now that I gave my absentmindedness a bit of a philosophical overtone, let me put your mind at rest. I am vaguely aware that we have entered what is often referred to as the festive period and I do have 5 cracking and very Xmassy recipes up my sleeve. I shall be posting them on here between now and the day when we all eat ourselves silly. After that, it will all be about slimming foods as I reckon we will need that…
Today's recipe is a bit of a punt as I bet that many of you are not familiar with poppy seed roll at all, but as it is one of the traditional Xmas cakes I grew up with, I figured it's high time I veganised it. I am really pleased with the result and judging by how quickly it disappeared after I shared it with our friends who weren't familiar with it either, I hope you'll like it too. It's really easy to make with the exception of the need to grind poppy seeds. I know, I know, it does sound like a pain, but don't be tempted to use unground poppy seeds, I beg you.
Sadly for us vegans, the best equipment for grinding poppy seeds well is one of those old fashioned cast iron meat grinders, which I do not own (for obvious reasons), but my cheap coffee grinder did a good enough job. It is also possible to buy ground poppy seeds in some shops – especially Polish, Russian, German and Isreali delis – as using ground poppy seeds in baked goods is a fairly common thing in those cuisines.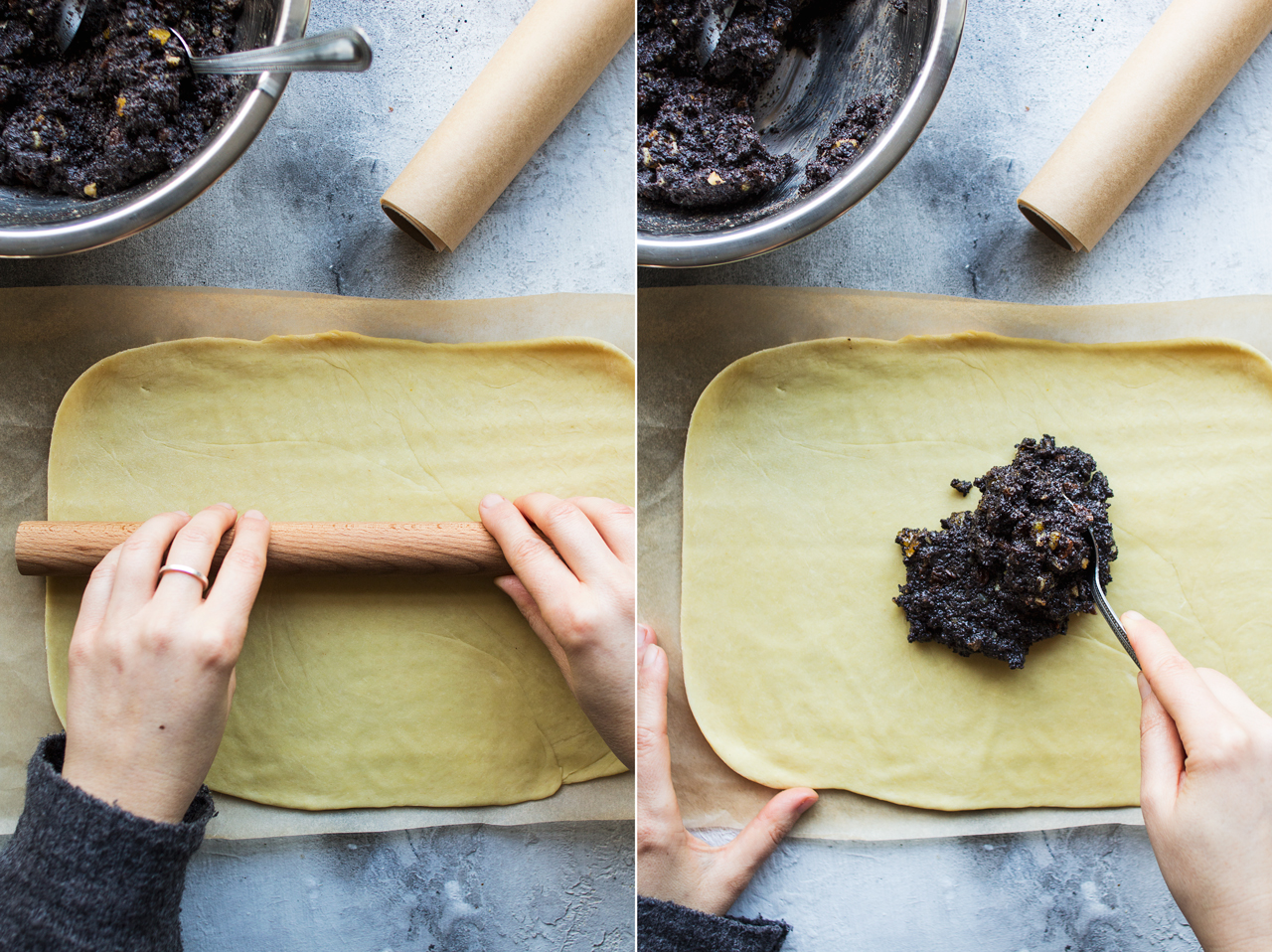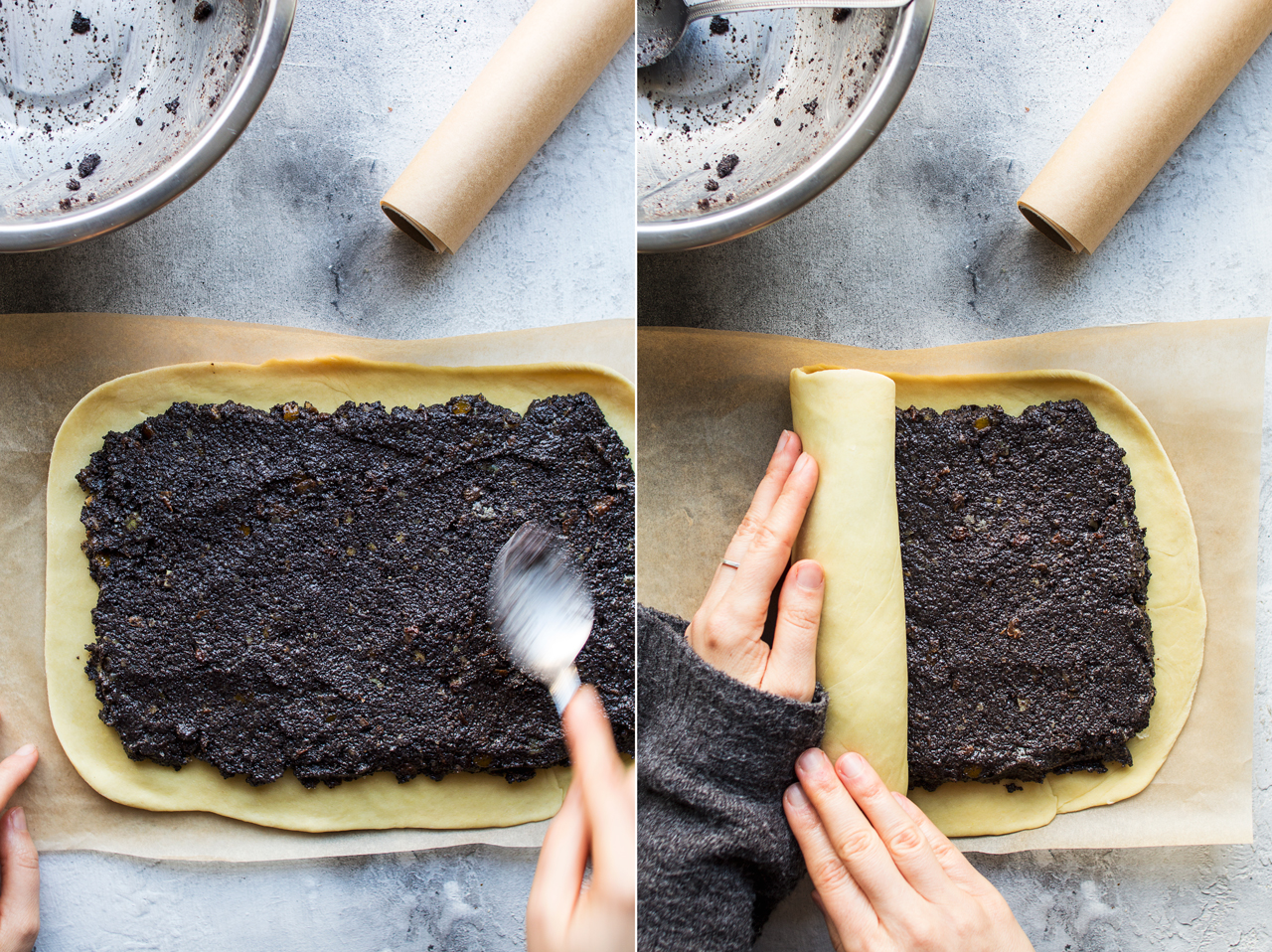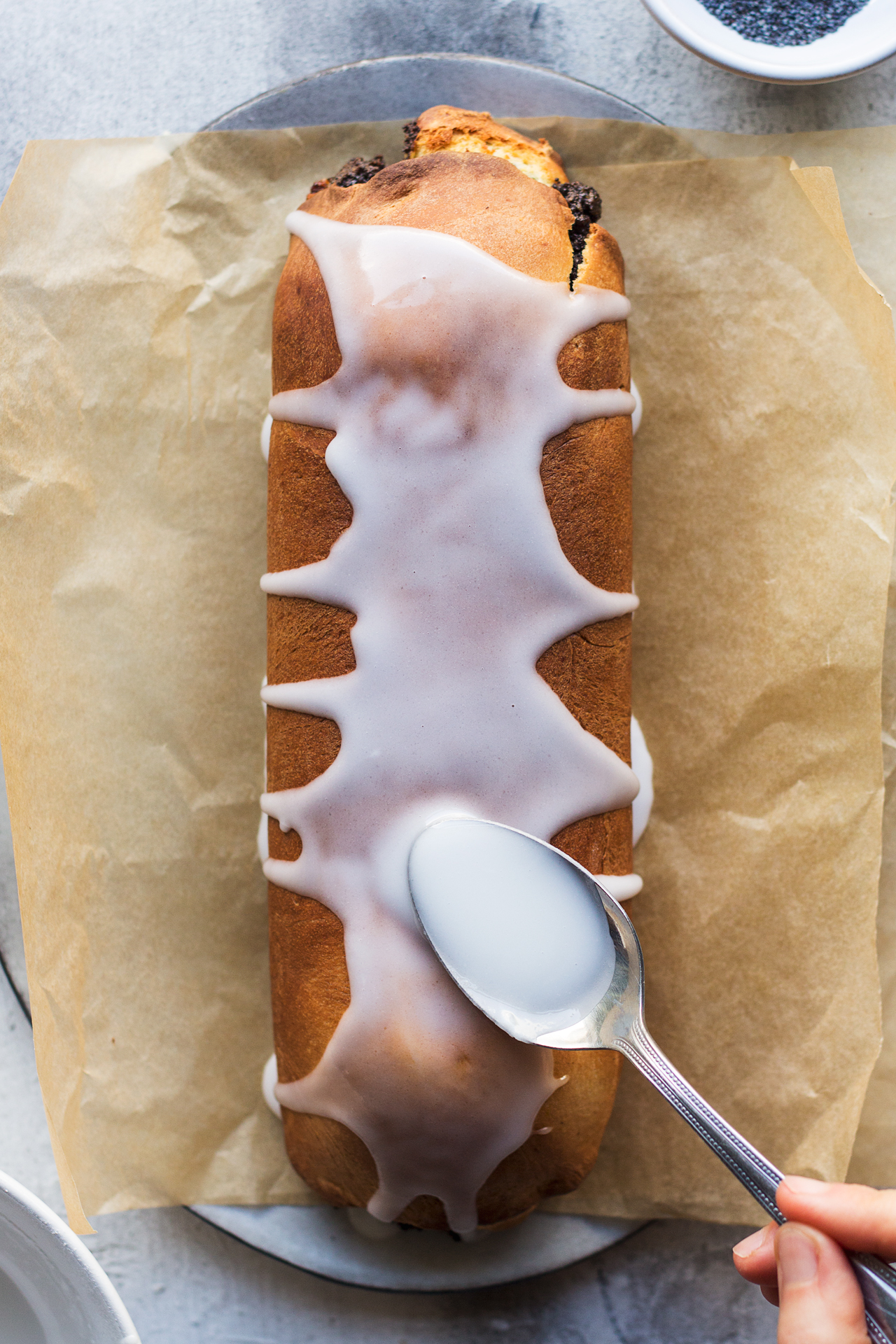 FILLING
150 g / 1 heaped cup blue poppy seeds
120 ml / ½ cup almond (or other thin plant) milk
2 tsp coconut oil or vegan butter
2 tbsp coconut cream
70 g / 1/3 cup sugar (I used demerara)
½ tsp ground cinnamon
1 tsp vanilla paste or extract
34 g / scant ¼ cup raisins, soaked in boiling water for 15 min and chopped
30 g / ¼ cup chopped walnuts
20 g / ¼ cup chopped candied orange peel
1 heaped tbsp ground chia or flax seeds
DOUGH
125 g / 1 cup all purpose flour, sifted
7 g / 2 tsp instant yeast
a good pinch of turmeric, for colour (optional)
a pinch of salt
2 tbsp sugar
60 ml / ¼ cup lukewarm plant milk
25 g / 2 tbsp coconut oil, melted
ICING
50-100 g / ½-1 cup icing sugar
water
METHOD
FILLING
Grind your poppy seeds finely in a coffee or spice grinder or an old-fashioned meat grinder*, which actually works best. Failing that, you should be able to buy already ground poppy seeds online or in some Polish, Russian and German delicatessens, as poppy seed filling is commonly used in these countries' Xmas dishes.
Place the ground poppy seeds in a medium size bowl and bring the almond milk to a gentle boil. As soon as it boils, pour it over the poppy seeds and cover the bowl with an upside down large plate. Set aside for 15 minutes for the poppy seeds to soften.
Mix in the coconut oil (it should melt right in), coconut cream, sugar (I ground it up a little bit too), cinnamon, vanilla, chopped raisins, nuts, candied orange and ground up chia (or flax) seeds. Mix everything really well and set aside in the fridge, to thicken.
DOUGH
Place the sifted flour, yeast, turmeric, salt and sugar in a large mixing bowl. Mix well.
Add the lukewarm plant milk and mix it into the dry ingredients with a spoon.
Next, mix in the melted (but not hot) coconut oil.
Once a rough dough forms, knead it for 10 minutes like you would knead bread. Initially, the dough may appear too oily, but soon enough the excess oil will get absorbed by the flour and the dough will become easier to handle. Sprinkle the kneading surface with a little more flour if it's too sticky.
Once you are done kneading and the dough is elastic and smooth, place it in a bowl and cover it with a kitchen towel. Set aside in a warm place for 1.5-2 hrs, until it doubles in size.
Just before you are ready to roll out your dough, heat up the oven to 180° C / 355° F.
Once the dough has doubled in size, roll the dough out into a large, 3 mm thick rectangle.
Spread the filling on the surface of the rolled out dough leaving a 2 cm margin on all sides.
Roll the dough up into a log and then wrap it in a long (it should be long enough to go around the log twice) strip of baking paper, leaving an index finger wide gap between the log and the paper so that the cake is able to rise a little.
Bake for about 30 minutes. Remove from the oven, cut the baking paper off and allow the log to cool off.
Apply the icing to the warm (but not hot) cake and decorate with poppy seeds.
ICING
Whisk the icing sugar and a small amount of water in a medium size bowl until fully combined. Adjust the amount of water to achieve a consistency you like.
NOTES
*If using meat grinder, pour boiling almond milk over the poppy seeds first, set aside to soften and then grind finely.