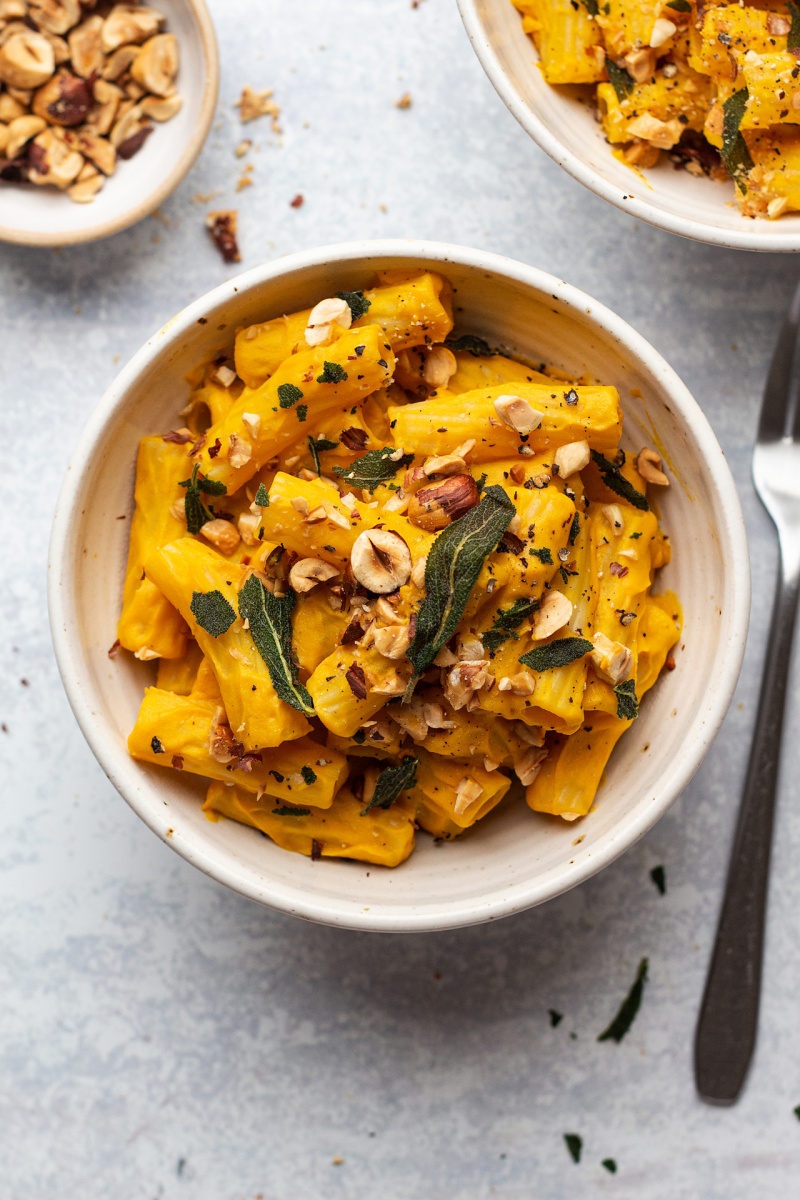 This week we are all about preparing for the builders who start on our living room / dining room knock-down on Monday at 8AM sharp. We've done most of the prep, but there is still a lot to be done before they turn up. We stripped down almost all of the wallpaper in the living room last weekend, we have had our radiators delivered, we confirmed dimensions of the wall opening and the only big thing still outstanding is choosing the living room paint.
Yup, I am still undecided and the more I look at so called 'inspiration' the more confused I become. Duncan was right, he knows me by now, ideally I would like to take another month deciding, although in reality I know that that doesn't mean that I would be any closer to a resolution in a month from now.
I am almost certain I am going to go for some sort of blue, green or blue-green as they are both my and Duncan's favourite colours but anyone who has ever been down this rabbit hole before knows how many various shades of each colour there are available from each paint brand and how very different they look in different light conditions… My current state of mind is seriously overwhelmed. Tomorrow, I plan to schlep it to a paint store across town, which specialises in paints suitable for Victorian properties to get some samples and my aim is not to spend the entire painting budget on little sample pots.
Recipe-wise, I have a quick midweek dinner idea for you today – vegan pumpkin alfredo – that, if you have leftover pumpkin or use pumpkin puree, can be on your table in 20 minutes flat. I used oven-roasted pumpkin*, which I then blended smooth with other sauce ingredients simply because pumpkin puree isn't a thing here, in the UK, but it will certainly work if you are after a shortcut. If using roasted pumpkin, you don't have to bother with a blender, simply use a fork to mash your pumpkin and then a spatula and add a little pasta cooking water to incorporate the remaining ingredients into the sauce. Enjoy!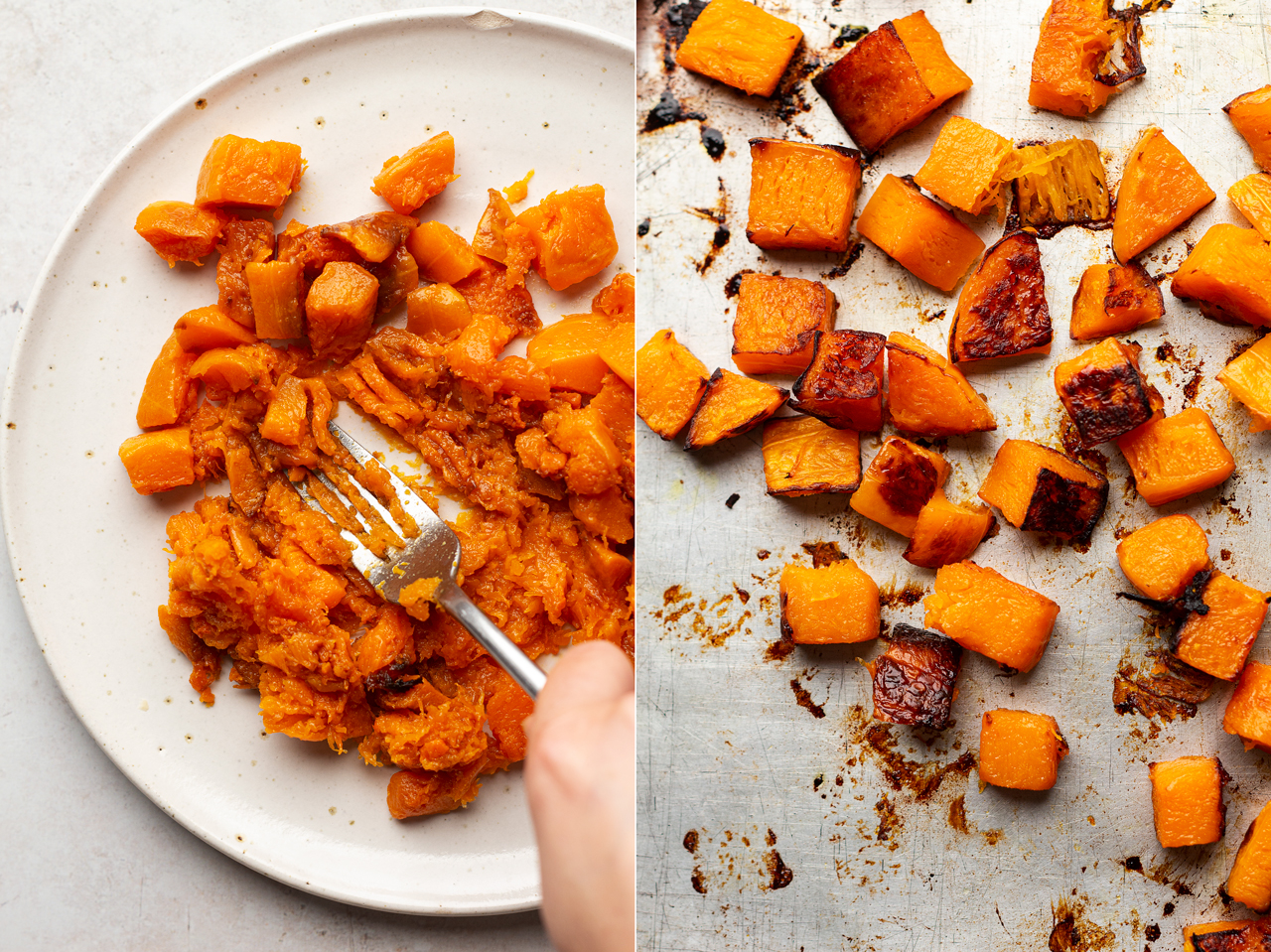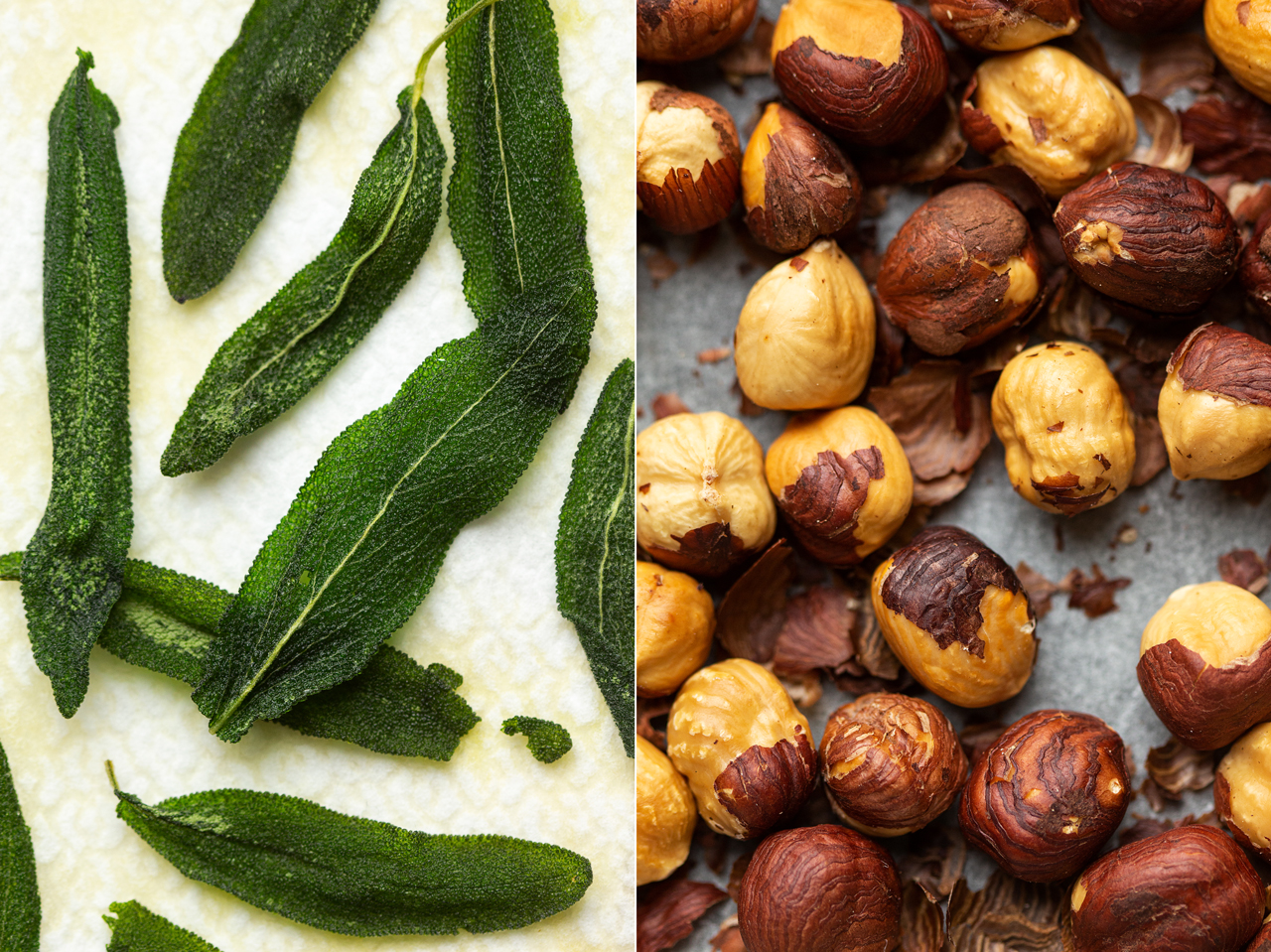 1 cup raw hazelnuts
400 g / 14 oz rigatoni (or other similar pasta shape)
20 ml / 1½ tbsp olive oil
12 fresh sage leaves
1 large garlic clove, finely chopped
2 tbsp nutritional yeast
approx. 220 g / 1 cup pureed / fork smashed cooked or roasted pumpkin
4 tsp / 20 ml red miso paste
60 ml / ¼ cup homemade cashew cream**, Oatly or similar plant-based cream
1 tbsp / 15 ml apple cider vinegar
1/8 tsp ground nutmeg
1/8 tsp cayenne pepper, adjust to taste
black pepper, to taste
METHOD
SAUCE
Heat up the oven to 175° C / 345° F. Scatter hazelnuts on a baking tray and roast for about 8 minutes (keep an eye on them towards the end).
Place roasted hazelnuts in the middle of a clean kitchen towel and rub them with your hands – most of the skins should loosen up and come off. Allow them to cool, then crush or chop roughly.
Cook your pasta as per the instructions on the packet, but drain it a couple of minutes before it is fully cooked as it will finish cooking in the sauce. Save about 120 / ½ cup of cooking water.
Heat up olive oil in a large frying pan, place sage leaves flat on the hot pan and fry until crispy. Set aside on a piece of kitchen towel.
Allow the oil to cool down a little and add chopped garlic. Fry it off gently on a low heat until fragrant and soft, take care not to burn.
Add nutritional yeast and about 2 tbsp of pasta cooking water (or tap water). Whisk well.
Now add in pureed pumpkin, miso paste, cashew cream, apple cider vinegar and dry spices. Thin with more pasta cooking water if needed.
Taste and adjust the seasoning to your taste. At this point you could blend the sauce smooth and then return it to the pan to heat up but I don't usually bother (only when I have to photograph it 🙂 ).
Coat cooked pasta in the sauce. Allow it to warm up.
Divide between 4 plates, garnish with crushed fried sage and toasted hazelnuts.
NOTES
*If you have time, use oven roasted pumpkin – it is tastier, although more time consuming. Cube 500 g / 18 oz of dense pumpkin or squash, coat in 2 tsp of olive oil and roast on a large baking tray (scattering the pieces evenly so that they cook evenly) in the 220° C / 425° F preheated oven for about 25-30 minutes (until soft and slightly caramelised in places), giving the pumpkin a toss half way though the cooking time.
**A heaped ¼ cup raw cashews soaked in boiling water for 20 minutes, drained and blended smooth with approximately ½ cup water.