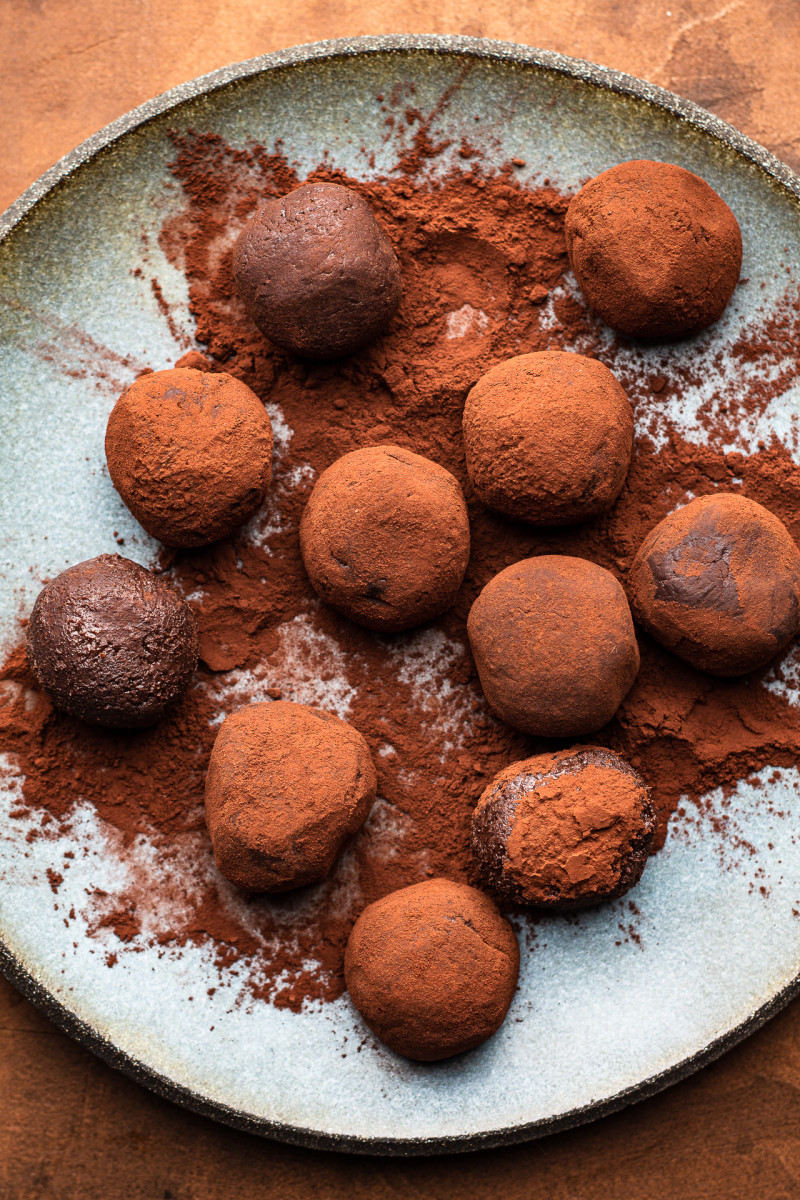 I have a simple Valentine's Day friendly recipe for you today, which I dedicate to my lovely other half – Duncan – as he is a big rum and raisin flavour combo fan. These are easy to make and even easier to pop in your mouth, one by one, until an empty plate with just a faint dusting of cocoa powder stares back at you…
Initially, I planned to make these ahead of Christmas, but they somehow never made the cut. My initial idea for these was a little different, but they didn't come out quite like I imagined so I kept on tinkering. I had a jar of rum soaked raisins (they keep for ages btw!) in my fridge for weeks and was making a different version of these for a while before I settled on this very recipe. They are easy to make, pleasantly boozy and they have been a big hit in my house, I hope they will be in yours too.
MORE ABOUT THE INGREDIENTS
RAISINS: They are a baking aisle staple, easy and cheap to get so you should have no trouble with this ingredient but their bigger sisters, sultanas, would work too at a push.
DARK RUM: Dark rum is great for infusing sweets and baked goods with flavour so it's an essential ingredient here. I found that regular rum did not impart as much flavour. I went for a cheap supermarket own brand dark rum and it worked out well in these so you don't have to splash out on a premium brand at all, unless you want to.
VEGAN CREAM: I used neutral tasting oat cream as I wanted a clean flavour, but coconut milk will also work fine. Alternatively, you could use 50% plant milk and 50% melted vegan butter.
MAPLE SYRUP: Any neutral type of sweetener would work well here. Alternatively, you could also use icing sugar and increase the amount of vegan cream a little to compensate for lost moisture.
DARK CHOCOLATE: I used 70% cacao dark chocolate, which isn't very sweet so it needed a fair amount of maple syrup to get the balance right. If you use a sweeter type of vegan chocolate, reduce the amount of maple syrup to taste.
CACAO POWDER: Cacao powder is ideal, but I am pretty sure that cocoa powder will work just as well.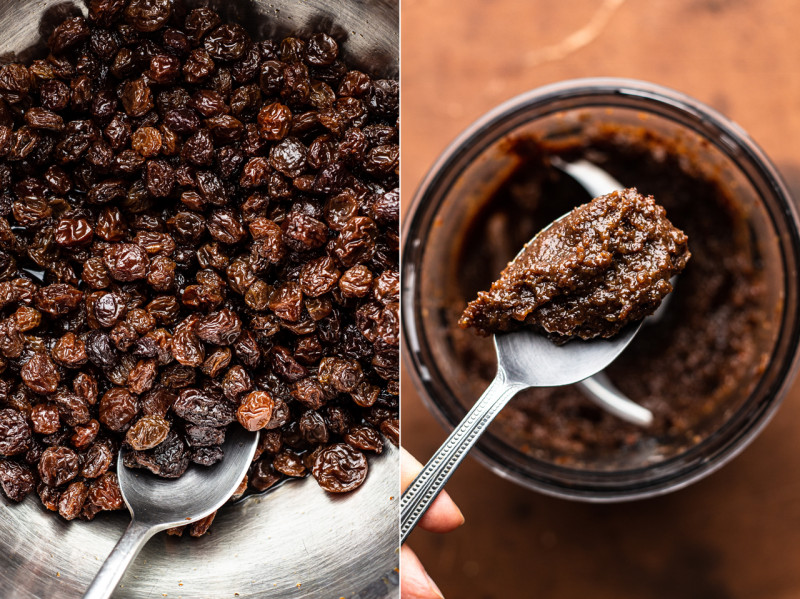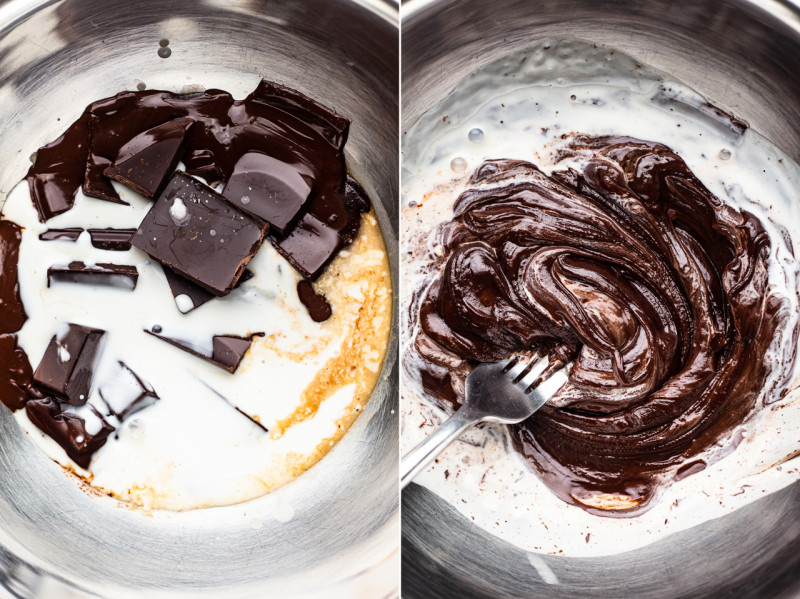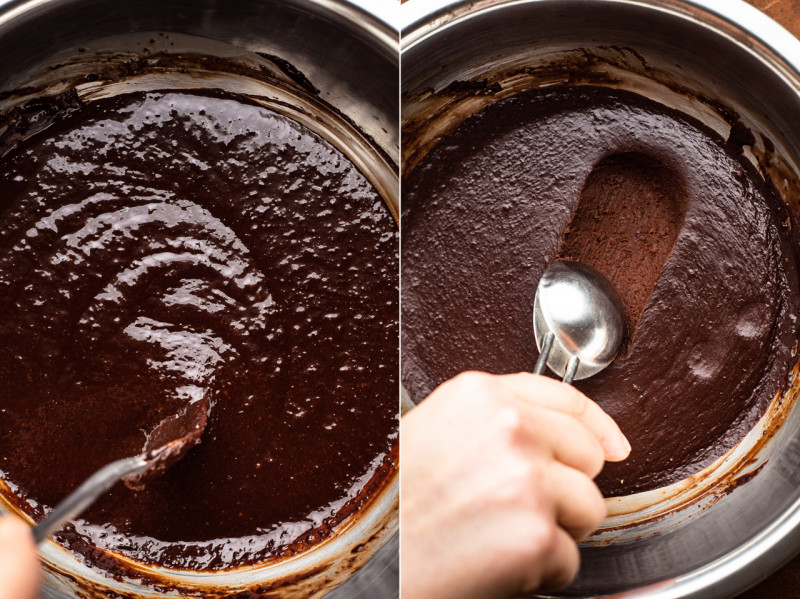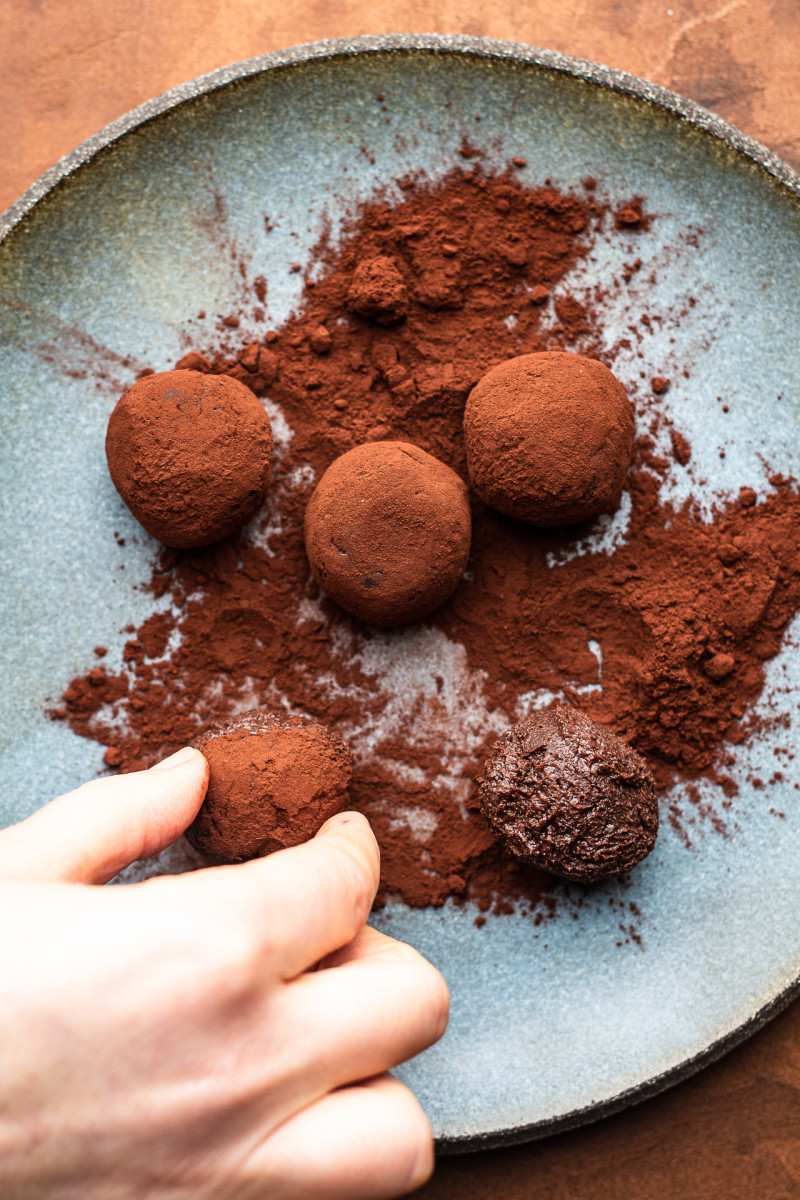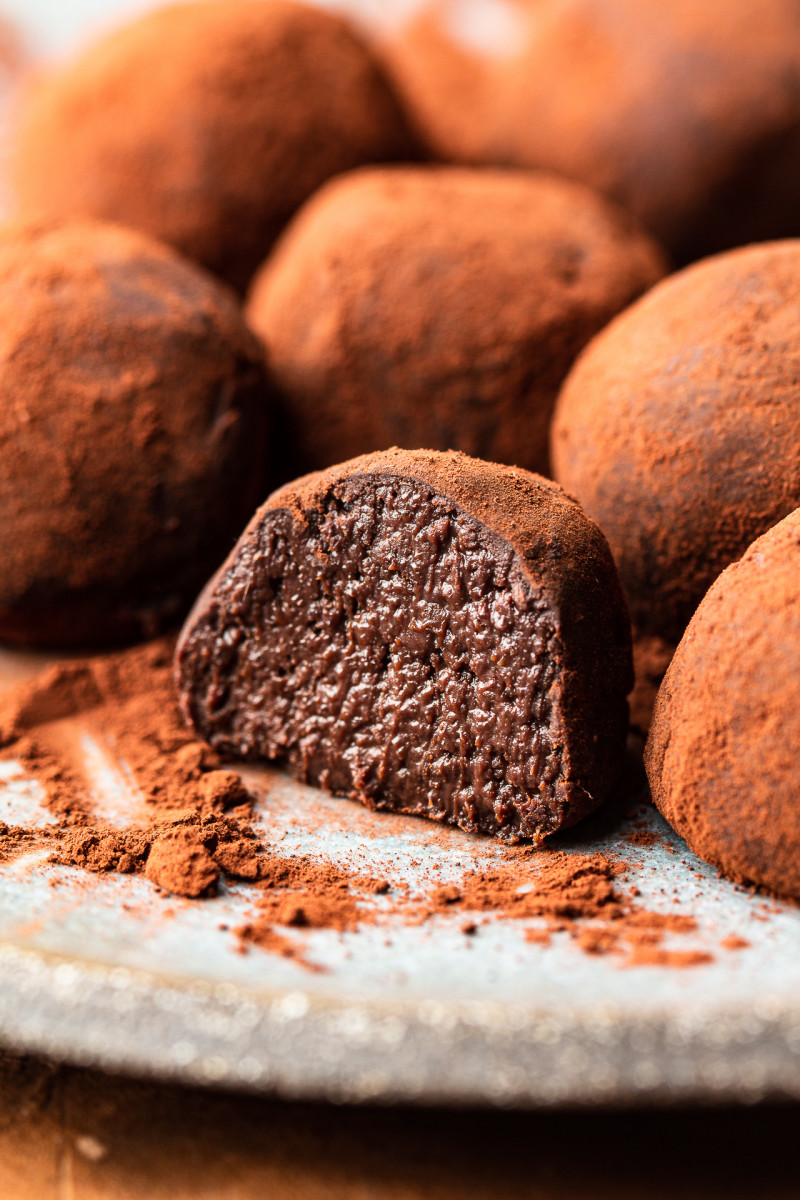 75 g / ½ cup (not packed) raisins*
45 ml / 3 tbsp dark rum
60 ml / ¼ cup maple syrup
150 g / 5¼ oz vegan dark chocolate (70% cacao solids)*
45 ml / 3 tbsp vegan single cream (I used Oatly) or full fat coconut milk
1 tsp vanilla extract (or rum extract to taste)
pinch of fine salt
cacao powder, to roll
METHOD
Clean raisins by immersing them briefly in boiling water and giving them a good stir. Drain and squeeze as much moisture out as possible.
Soak cleaned raisins in dark rum for as long as possible, overnight (or longer) is ideal to really get them plump and infused with rum flavour.
Transfer soaked raisins and any leftover rum into a mini food processor and process until smooth. If your food processor struggles, add some of the maple syrup at this stage to help it along. Alternatively, you could also chop your raisins very finely but the texture of the truffles will be a bit coarser.
Place broken up chocolate and cream in a metal or glass bowl suspended over a water bath (bain marie) making sure the water does not touch the bottom of the bowl.
Bring the water to a gentle simmer (don't let it boil as chocolate doesn't like to be overly heated). Once the water starts to simmer, turn the heat off but keep the bowl with chocolate over the pot.
Gently and slowly stir melted chocolate into the cream, add in maple syrup (unless you've added it to the raisins), vanilla, salt and finally blended raisins. Stir gently until well combined.
Refridgerate the mixture overnight to harden.
Scoop bite-sized amounts of the hardened mixture with a dessert spoon and roll them into truffles between the palms of your hands. I made 15 truffles weighing 20 g / ¾ oz each.
Roll the truffles in cacao (or cocoa) powder.
Store in an airtight container, in the fridge. These truffles will keep for up to a week.
NOTES
*RAISINS: it's a good idea to double the amount of rasins and rum as your mini food processor will have an easier time blending the mixture smooth and save half for another portion of truffles.
*DARK CHOCOLATE – for refined sugar-free truffles, use chocolate sweetened with a sweetener.