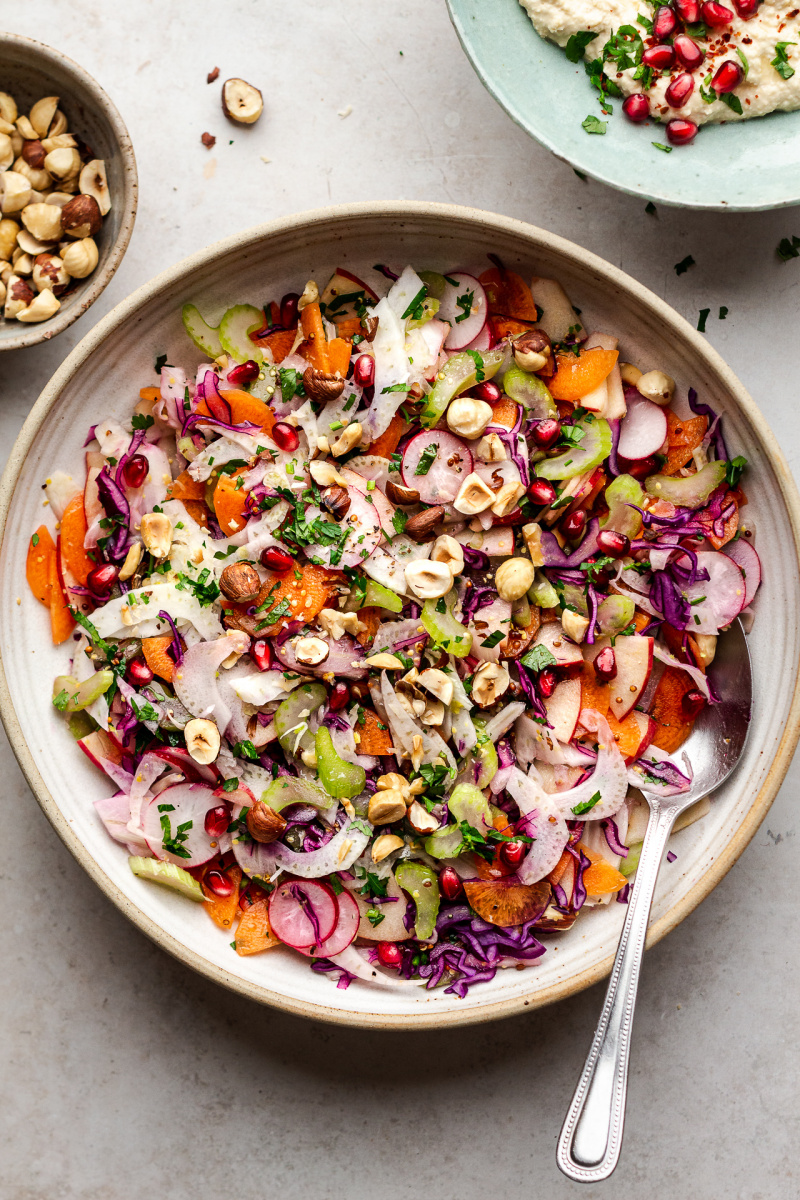 'Our Accident and Emergency adventures' last week left me feeling a little anxious and overwhelmed and so I was really struggling with today's recipe. I had a few strong ideas and some test cooks under my belt but I simply wasn't that happy with the outcome yet and felt that things still needed tweaking before I would want to share. I only ever want to publish recipes I truly enjoy myself and I was therefore feeling a little stuck.
Until lunchtime. As we had lunch, Duncan was like why don't you publish THIS as a recipe. This? It's too basic I thought, too obvious. It may be the case, but it may not be. The truth is you never know how a given recipe is going to land. I've had some recipes in the past I was really pumped about sharing and they only received a very lukewarm welcome and some others that were solid but nothing that special to my mind and people have loved them. So by now I should know better than to second guess myself…
So I don't know about you, but as soon as the temperatures climb a little, my body craves raw salad, but the trouble is this transitional time between winter and spring isn't the best time for salad produce. This is when I tend to rely on winter root vegetables like carrots, celery, cabbage, fennel and apples for sustenance. The key to making a root slaw that isn't a slog to eat is to make sure the vegetables are cut just right. I like mine paper thin so that while they still remain crunchy, they absorb the dressing readily and you get an array of textures and flavours in every mouthful.
For speed, I like to use a vegetable mandolin for this but a sharp knife coupled with some knife skills can yield equally good results. Once shredded, the veggies get tossed in a light mustard vinaigrette (although if you prefer a creamy dressing you can do that instead) and are adorned with toasted nuts (walnuts or hazelnuts are my favourites).
We tend to share this salad between us with a couple of chilli-infused shop-bought gherkins on the side and a big dollop of hummus or baba ganoush and some toasted bread – we use Turkish pide as we buy it fresh from our local corner store – but sourdough would work just as well. It's a bit of a random medley but it works well together and it's packed with gut-healthy fibre, which keeps us full for hours and keeps the doctor at bay, well…almost does 😉 .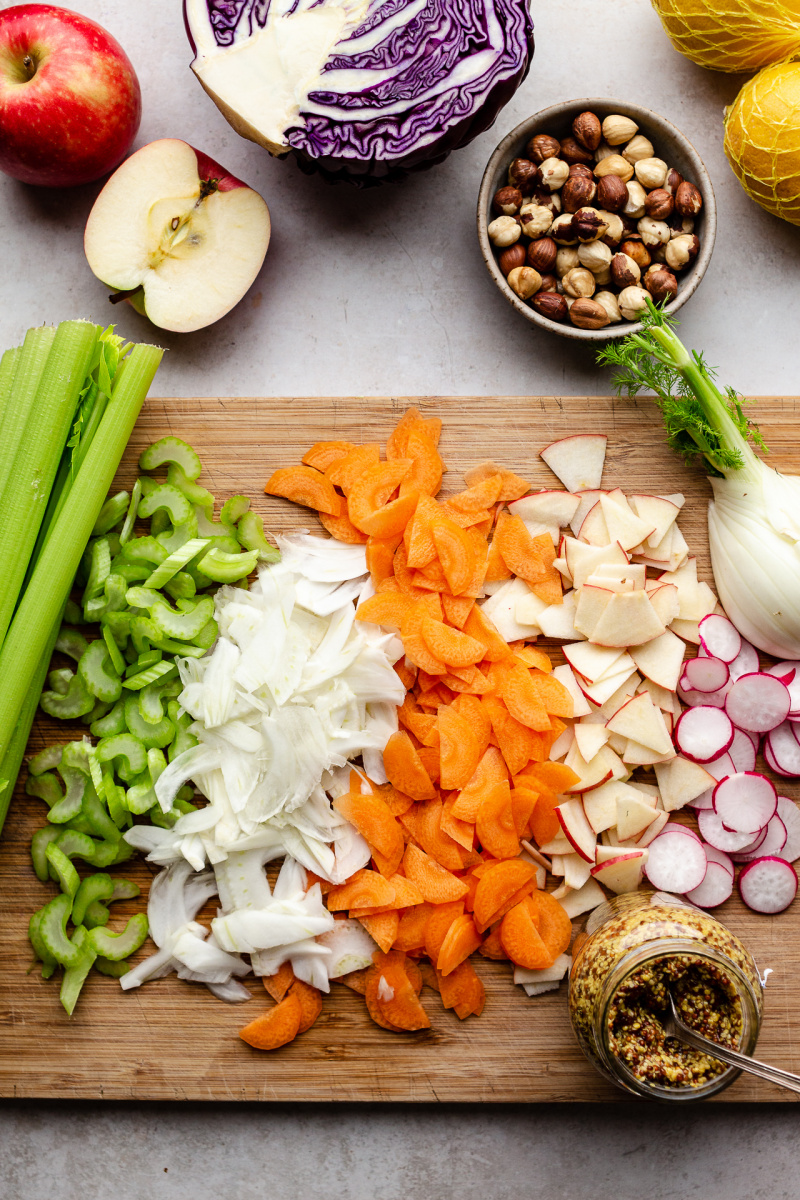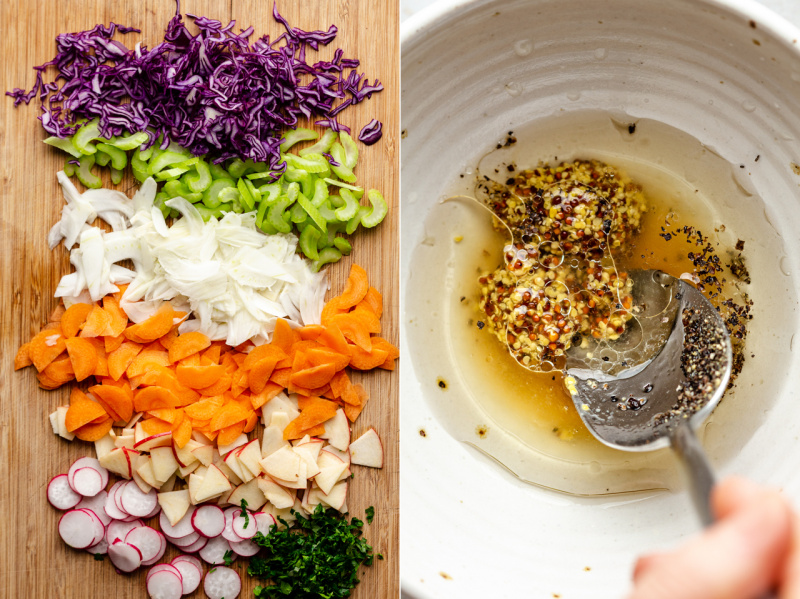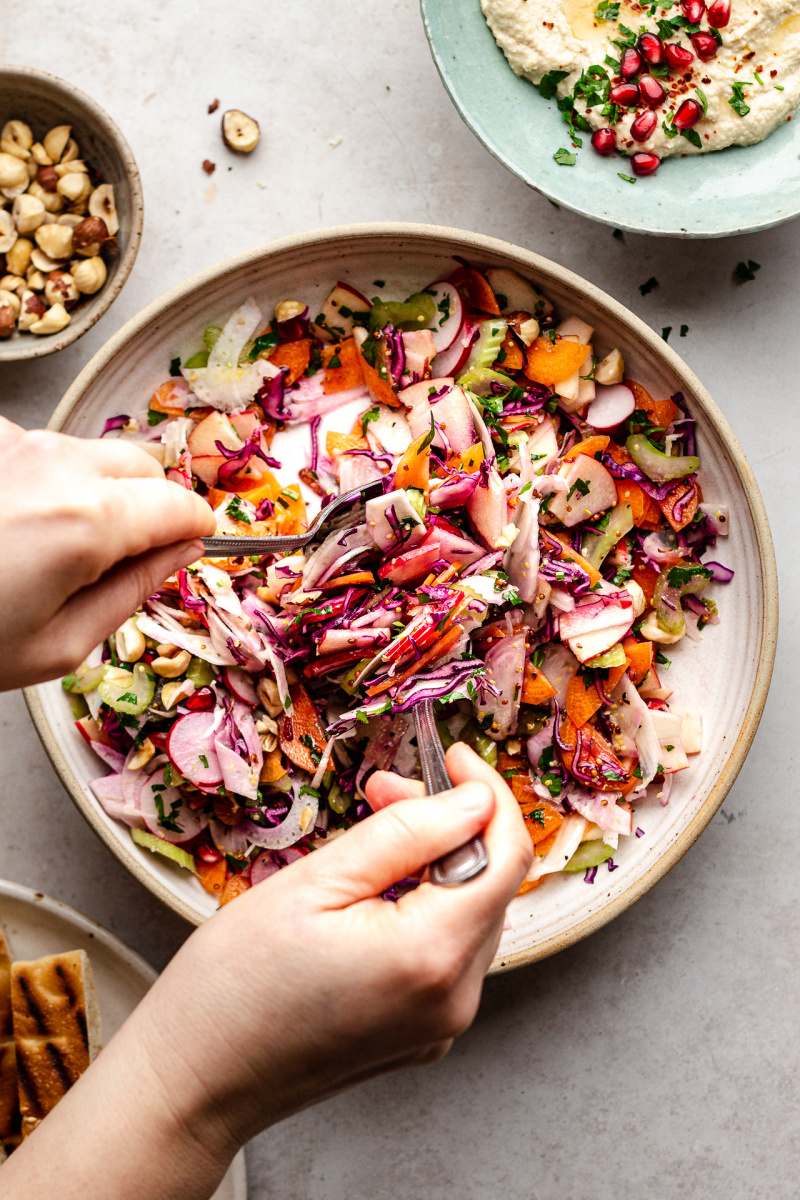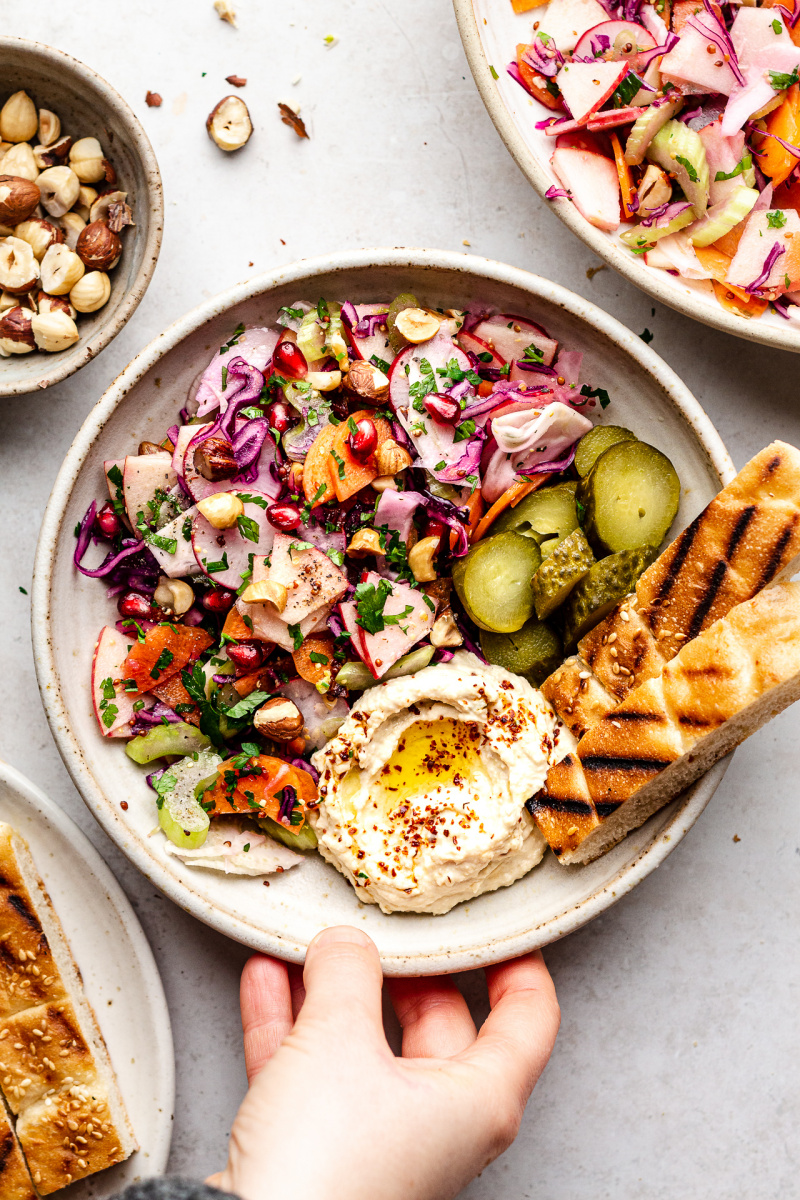 DRESSING
30 ml / 2 tbsp walnut oil (or extra virgin olive oil)
30 ml / 2 tbsp lemon juice
15 ml / 1 tbsp maple syrup
10 ml / 2 tsp wholegrain mustard*, adjust to taste
salt and pepper, to taste
SALAD
30g / ¼ cup hazelnuts or walnuts
2 celery stalks
1 small fennel bulb
1/8 small red cabbage
1 large carrot
8 radishes
½ sweet and crisp apple (I like Jazz or Pink Lady)
a handful of parsley, finely minced
OPTIONAL EXTRAS to serve
METHOD
DRESSING
Mix the first three ingredients in a medium mixing bowl vigorously until the dressing has emulsified.
Add mustard to taste and season with salt and pepper.
SALAD
To toast the nuts, if you plan to toast a large amount (2 cups / 250 g or so in advance) heat up the oven to 180° C / 355° F (no fan) otherwise use a frying pan. To toast the nuts in the oven, spread them on a large baking tray and roast in the oven for about 8-10 minutes – keep an eye on them towards the end as they can go from golden to burnt in a matter of seconds. For a small amount, heat up a small frying pan and toast the nuts on it until fragrant and golden, tossing them often. Allow the nuts to cool down before chopping up or storing.
Slice / shred all of the vegetables very finely – you can either use a very sharp knife or a good vegetable mandolin. Divide the apple half into four and shred finely.
Place all of the salad ingredients including chopped parsley in a mixing bowl and stir the dressing through.
Sprinkle with toasted chopped nuts.
Serve alongside some hummus / baba ganoush, pickles and your favourite bread for a more substantial plant-based lunch.
NOTES
*Be aware that not all brands are vegan, make sure to check the label for honey.