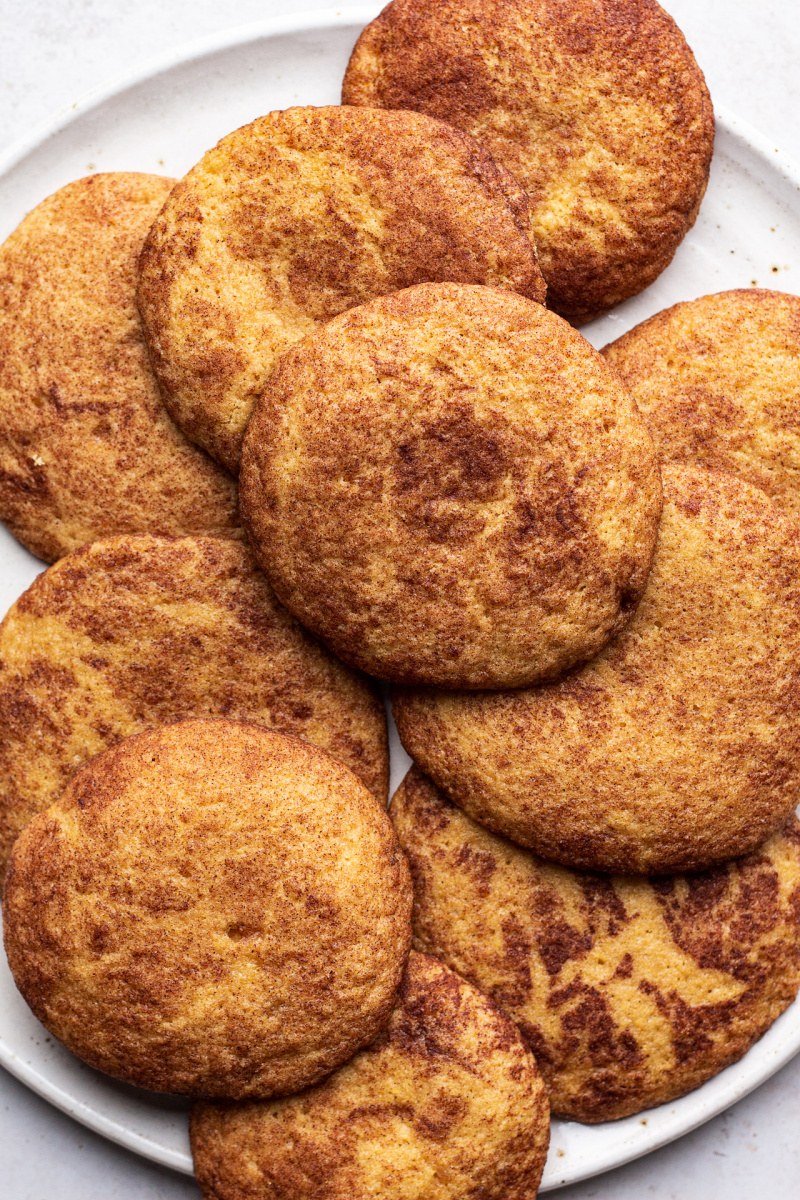 Nothing says Xmas like the smell of cinnamon, am I right? And orange zest, and nutmeg and cloves, but cinnamon is right up there and I think it's one spice that pretty much everyone associates with Christmas time. This is why I have been hell bent on perfecting vegan snickerdoodles, cinnamon coated sugar cookies with a gorgeously pillowy texture. I first sampled them when strolling around a Christmas market in London's Southbank, many years ago and I have fallen in love with their flavour and texture ever since.
I got them from a very passionate and very cold (it was a tough day for the stall holders as it was properly cold and to add insult to injury the market was near the Thames) Canadian baker who had a stall with all sorts of Christmas cookies and I remember how sad I got when I took the last bite.
This year, I have decided that it's time to veganise these beauties and I have been at it for a while now. Finally, I've settled on a combination of flax egg or aquafaba (whichever one you have handy) and a bit of pumpkin puree. It may seem strange to employ two different egg replacement methods in one humble cookie, but I feel like the combination of the two of them offers the best texture. I must admit that these aren't still quite as delicious as the ones I had in the Christmas market, but they are pretty close and I am aware that eating stuff al fresco always tastes better! These are soft and pillowy with slightly crispy edges rather than chewy, which I got quite close to but it still needs some testing so you'll have to wait till next year 🙂 . Anyway, I hope you will enjoy these!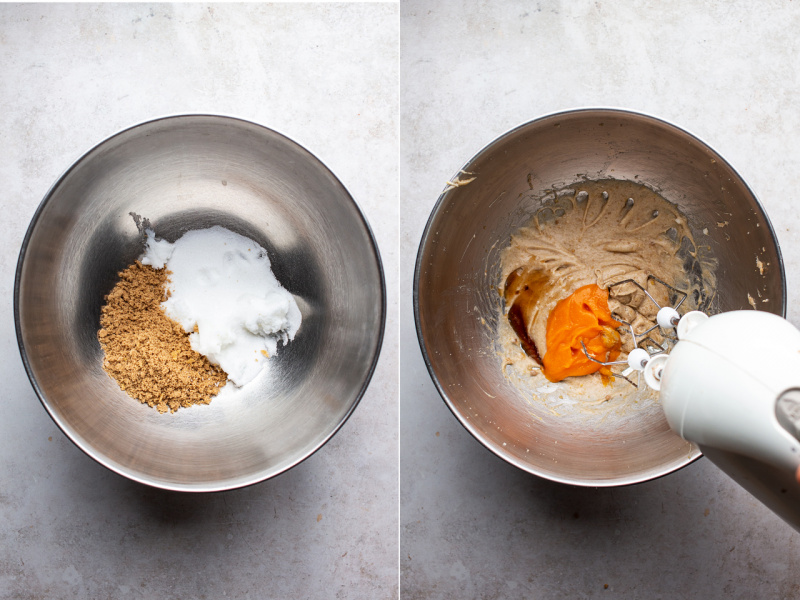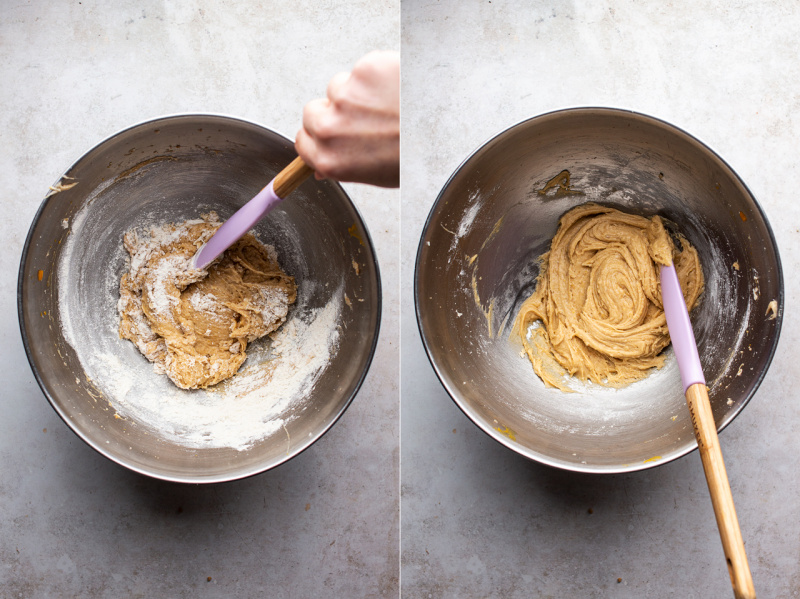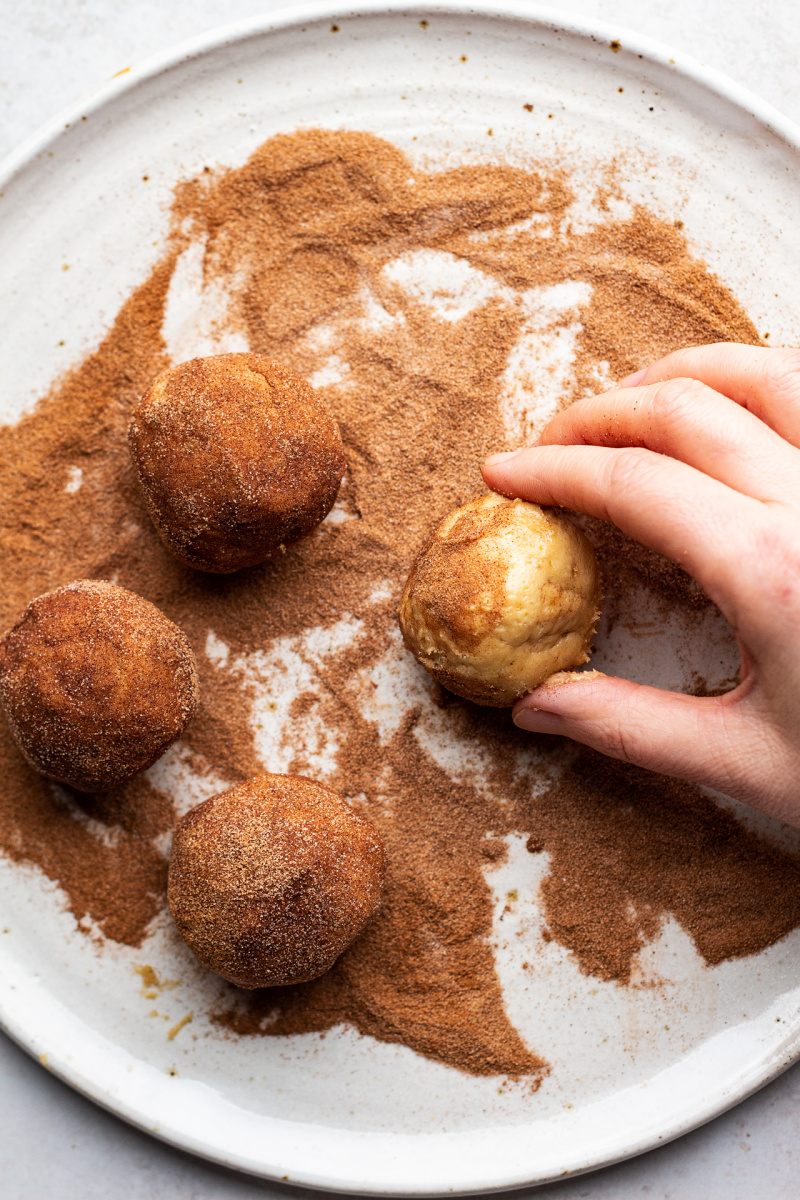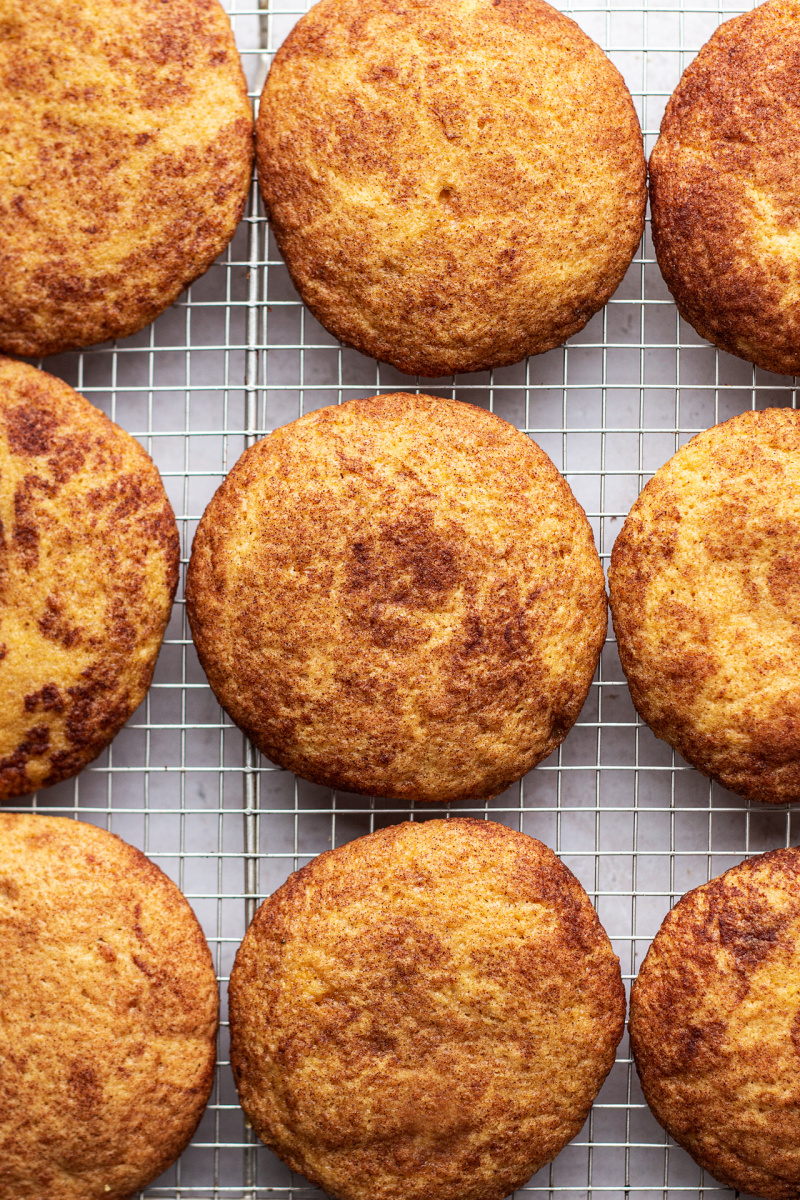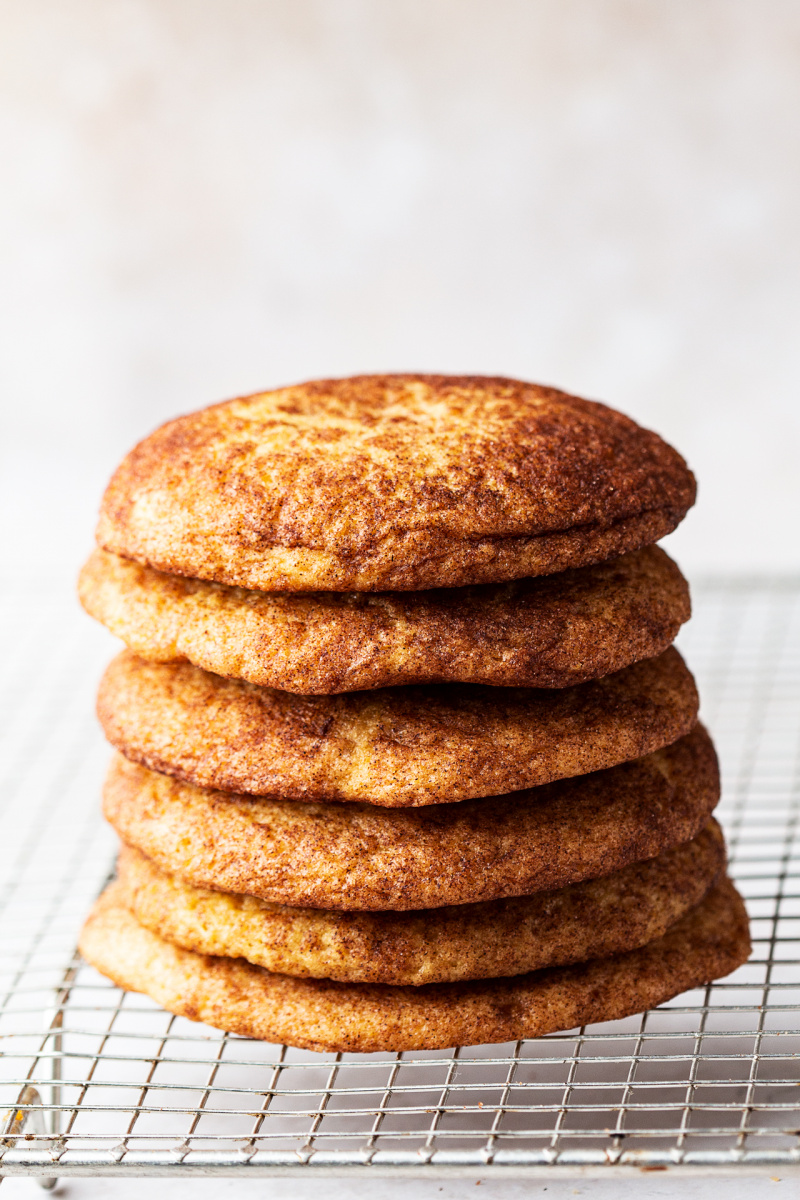 COATING
1 tbsp cinnamon, plus extra ½-1 tsp (optional)
3 tbsp caster sugar
METHOD
Place ground up flax seeds in a small bowl with 45 ml / 3 tbsp of water, set aside to jellify. If using aquafaba, skip this step.
Measure out coconut oil and leave it out somewhere warm (like at some distance from a working radiator) so that it softens rather than melts.
Once softened, beat coconut oil and both sugars with an electric whisk.
Once combined, whisk in jellified flax until well combined and gooey. If using aquafaba, add at this step.
Next, whisk in pumpkin puree and vanilla extract.
Finally, fold in flour, cream of tartar, baking soda, baking powder and salt. You may also want to add ½-1 tsp of cinnamon to the batter itself, if you love cinnamon.
Refrigerate the batter for 90 minutes. If you want to speed things up, place it in the freezer for 15 minutes.
Before you are ready to bake the cookies, preheat the oven to 175° C / 350° F and line a large baking tray with a piece of greaseproof paper.
Mix 1 tbsp of cinnamon and 3 tbsp of caster sugar on a large plate.
Divide the batter into 12 equal size pieces (mine weigh 43 g / 1½ oz each), roll into a ball, coat in cinnamon sugar and then place on the baking tray, leaving plenty of space around each cookie as they will spread.
Bake for 8-9 minutes, until the edges are just barely set.
Allow the cookies to cool off a little before transferring to a drying rack as they will be very fragile straight out of the oven. Cool the cookies completely before eating. Store in an airtight jar for up to 3-4 days. If you want to freeze them for later, freeze them after you coated them in cinnamon sugar but before baking. Use baking paper or freeze on a baking tray initially to make sure they don't stick together.
NOTES
*It's a crucial ingredient in snickerdoodles and so it cannot be swapped out for anything else, I'm afraid.