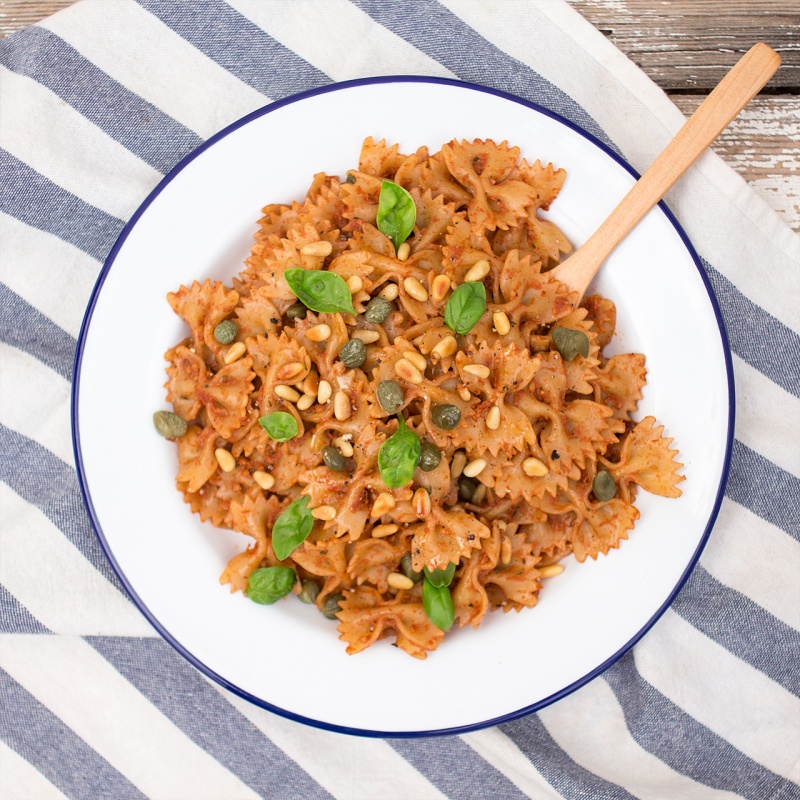 Today's dish is perfect for busy times. It comes together super quickly and you can make a big batch of it for the future use as keeps extremely well. I'm talking about a vegan sun-dried tomato pesto, here. In my house this stuff is like gold, especially when we are both manically busy and no one has time to take care of lunch. Out comes sun-dried toms pesto from the fridge and a bag of wholemeal pasta from the cupboard and voila! – lunch crisis averted. As this pesto has no cheese, it keeps for ages. All you need to do is to top it up with a bit of olive oil now and then. It will give it a nice protective layer and stop it from drying out. I've even heard claims that if you keep pesto in the fridge, it can last a year. To be honest, I've never had a chance to test that theory as Duncan's eating skills are legendary and he does a good job of making sure that it doesn't go bad.
What makes this pesto special is good quality ingredients, especially the tomatoes. Mine come from my friend, Michaela, who runs a popular cafe called Distrato (meaning 'two streets' as the cafe is perched between two old town streets, under a majestic tree) in the island's main town. She also runs a little shop next door, which sells quality local Greek produce that she prepares or sources herself. It's clear that she loves her job and puts a lot of time and effort into her business. I really like that and judging by how busy the cafe usually is, I'm not the only one. Michaela prepares all the tomatoes by hand and dries them out in the hot summer sun. She uses a bit of salt to preserve the tomatoes, which is why I used so little salt in my big jar of pesto. Her tomatoes are delicious, very aromatic and they make this dish, really. If you don't have a Michaela in your life, don't despair – I'm sure your local Greek or Italian deli will stock what you need. Such a flavoursome pesto doesn't need much company. I like to eat mine sprinkled with fresh basil leaves, pan-roasted pine nuts and a few capers, the tartness of which nicely balances out the sweetness of tomatoes. The best pasta shape to use is something that is easily coated – I find that farfelle, penne or spaghetti works best.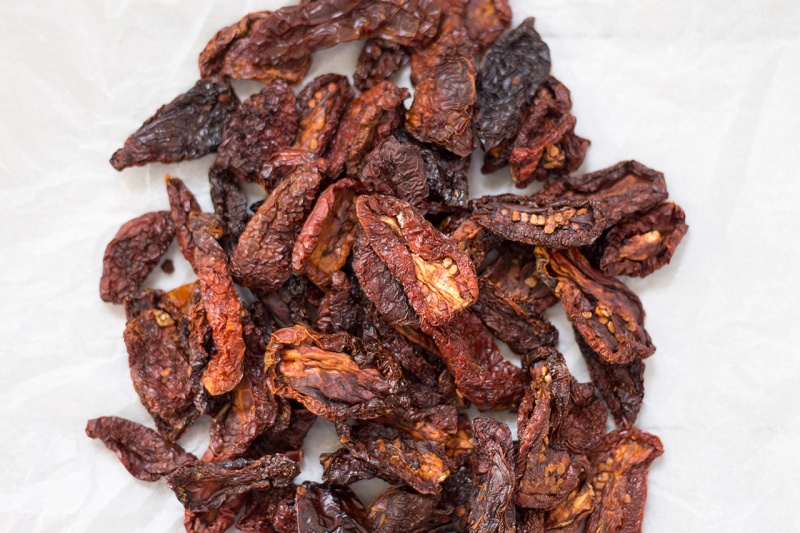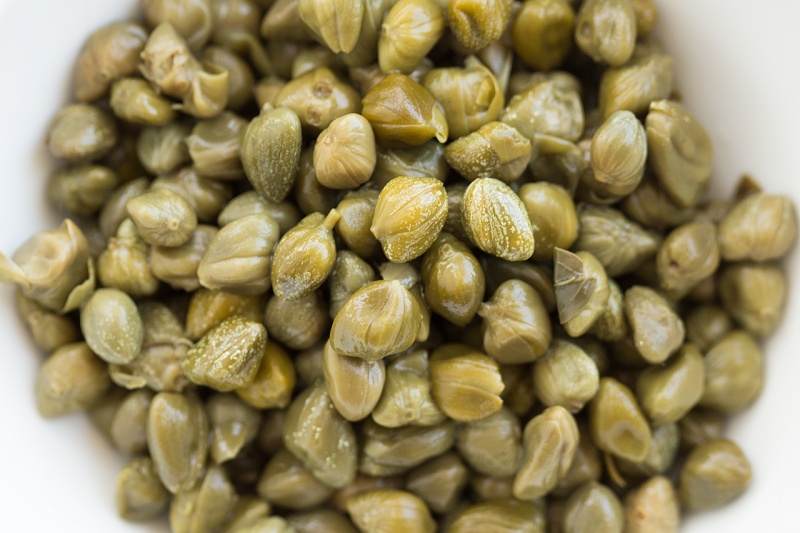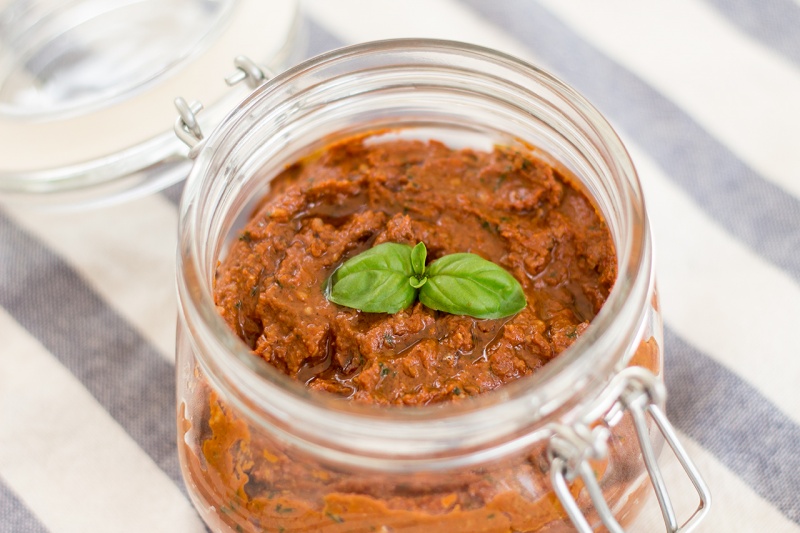 PESTO
100 g of sun-dried (not in oil) tomatoes*
2 handfuls of basil leaves
¼ cup walnuts (or other nuts)
¼ cup / 60 ml / 4 tbsp extra virgin olive oil
1 tbsp nutritional yeast (optional)
1 large clove garlic, pressed
½ level tsp salt
generous amount of freshly ground pepper
2 pinches of sugar
OTHER INGREDIENTS
your favourite pasta
pan-roasted pine nuts
handful of capers
fresh basil, to garnish
METHOD
Rinse your tomatoes well, then soak them in boiling water for about 30 mins, until they soften. Do not throw anyway soaking water as you'll need it to loosen the mixture.
Put tomatoes, basil, walnuts and nutritional yeast (if using) into a food processor. Start adding olive oil as you process the mixture. Add ¼-½ cup of tomatoes soaking liquid to achieve desired consistency.
Season your pesto with salt, sugar, garlic and pepper. Put into a jar and pop into the fridge if not using straight away.
Cook pasta according to the instructions on the packet. Once drained, mix in about 1 tbsp of pesto per person. Mix until combined.
Serve sprinkled with pine nuts, basil leaves and capers.
NOTES
*If you can only get sun-dried tomatoes in oil, you can use those too. They do not require soaking. Drain them from the oil and when making the pesto add less oil than you would to dry tomatoes.