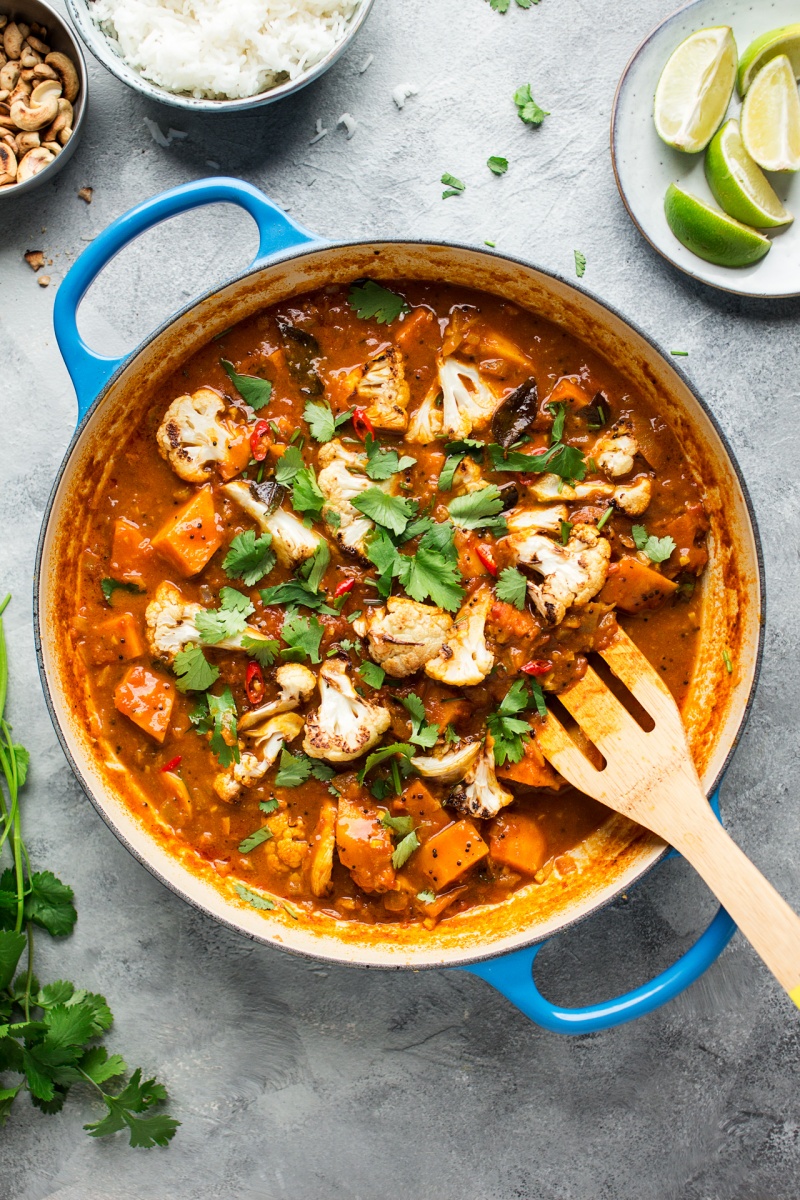 How are you holding up, guys? I hope that the festive period has not taken too much of a toll on you? Have you made any New Year's resolutions? Are they sticking? My main resolution is to take better care of my mental health. I've stuck to running 4 times a week (unfortunately 5 may have proved to be a bit too ambitious) and that consistency has had a massive impact on my mood already, so I am motivated to keep going.
It does feel tough at times, like today when the temperature outside feels like just above freezing and it takes good 10 minutes of running before I don't feel cold anymore, but the benefits outweigh the negatives, so I am sold on it.
Apart from a few blips that have been caused by real life stuff, I have been feeling good and managed to keep depression at bay for a while now. I still get anxious though – mostly in the morning and in middle of the night when I sometimes wake up with a looming sense of dread, even though there is nothing dreadful going on.
It's just my imagination going wild on me, coming up with the most insane scenarios that aren't at all believable when I am not in the midst of an anxiety attack. It's so weird. So my resolution is to get better at doing yoga and meditating daily to quiet my overactive mind, instead of wasting my time on social media, which actually makes me feel a lot worse. I'm sure many of you can relate?
If there are any new vegans out there reading this post, I wanted to say 'hi! I'm so glad you've decided to give it a go' and welcome you with a pot of heart warming sweet potato and cauliflower curry! It's easy to make, delicious and filling.
This curry features one of my favourite vegetables (I mean, it is pretty hard to choose as I genuinely love them all) – sweet potato, which according to Dr Greger might be one of the healthiest and cheapest sources of nutrition (full video here). It contains a unique type of protein called sporamin that suppresses cancer cell growth, cancer cell migration and invasion. That's a pretty sweet deal, given how good it happens to taste too!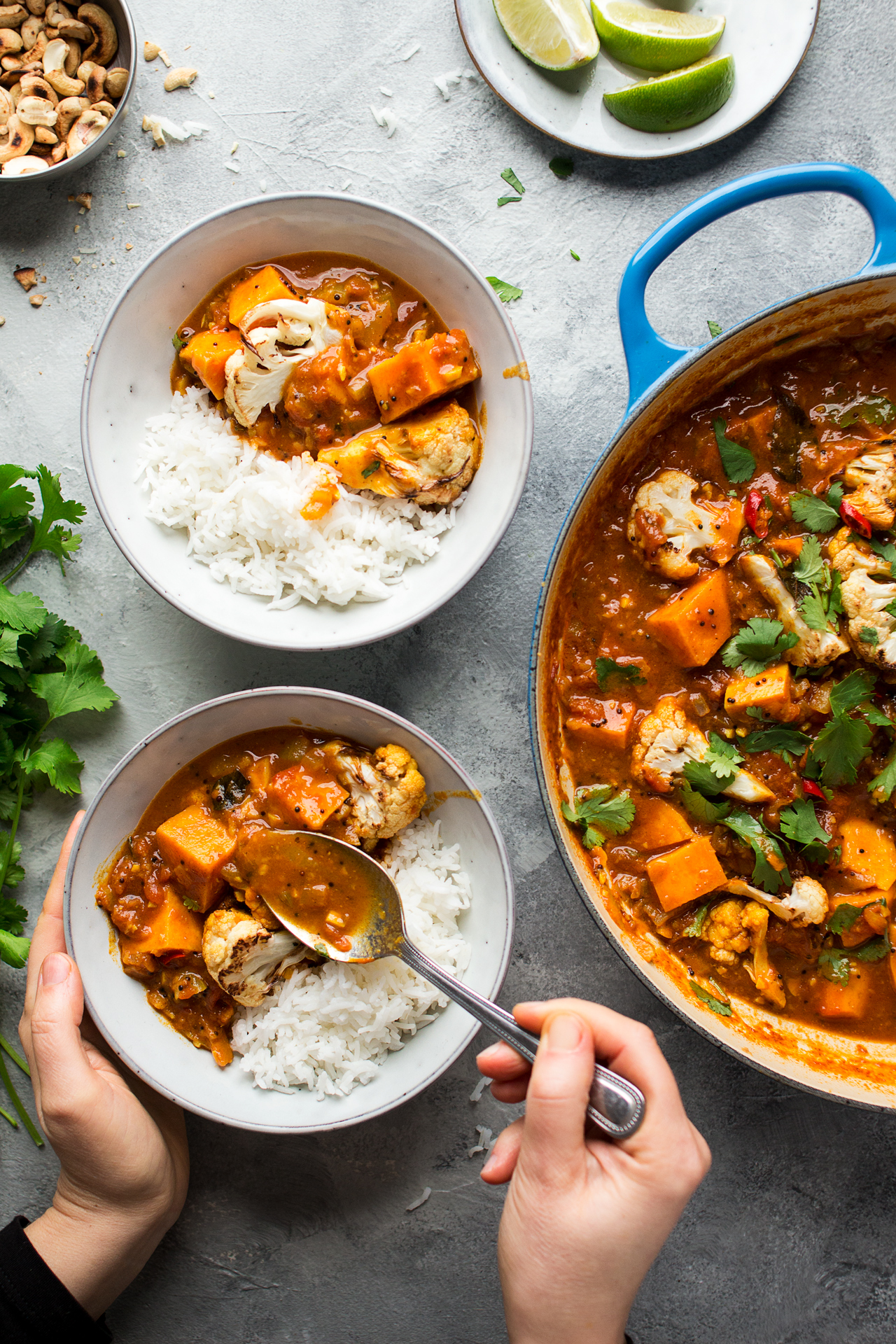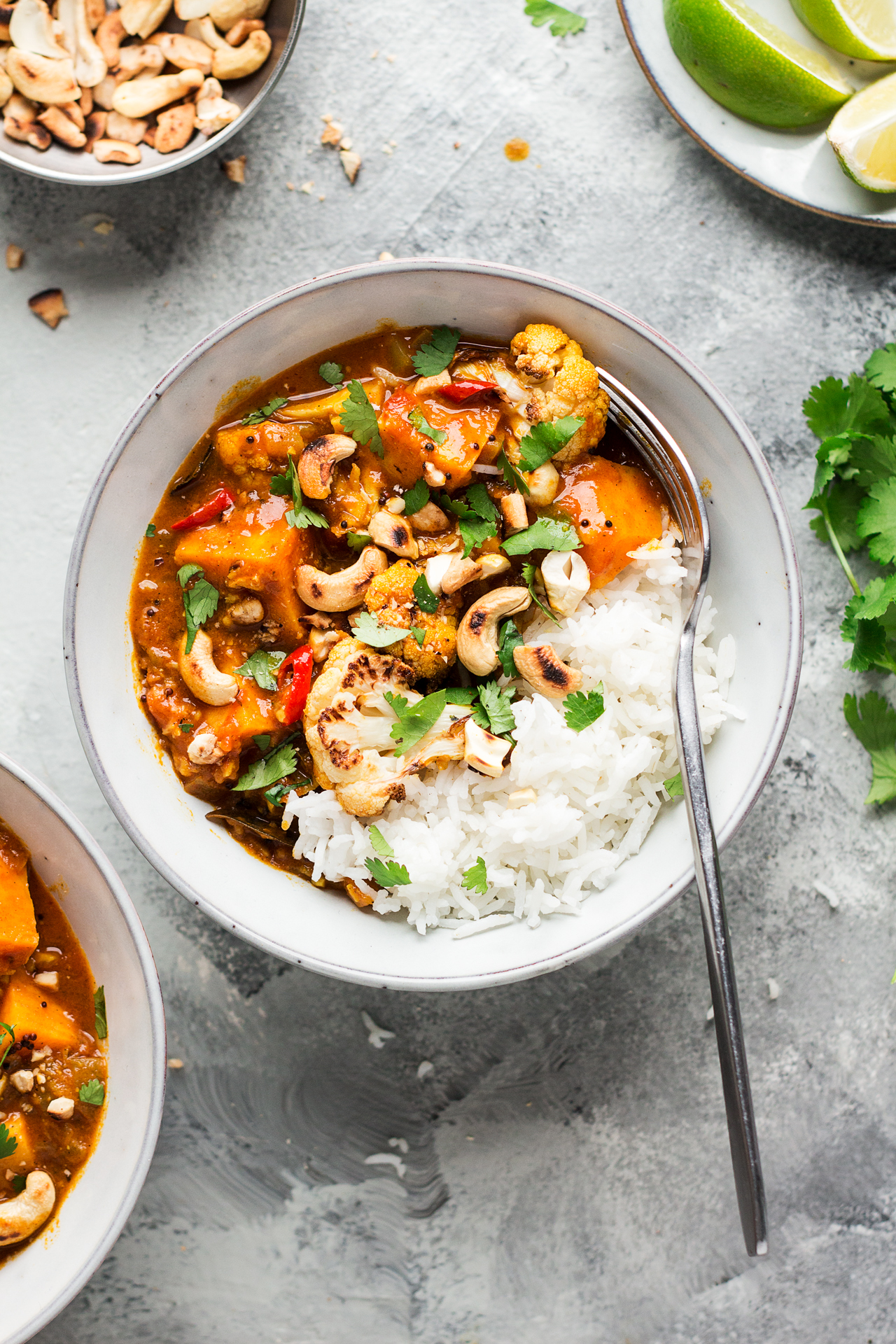 2 tbsp / 30 ml vegetable oil
2 tsp black mustard seeds
10 dry (or fresh ones if you can find them) curry leaves
1 small onion, diced finely
4 garlic cloves, diced finely
thumb-size piece of ginger, grated finely (about 4 tsp grated)
2 fresh red chillies, sliced (deseeded if you want to make it milder)
1 tsp ground turmeric
½ tsp cinnamon
1½ tsp garam masala
3 tsp mild curry powder
400 ml / 14 oz can of plum tomatoes
approx. 225 g / 8 oz cauliflower (1 small head)
approx. 450 g / 1 lb sweet potato (2 small)
400 ml / 14 oz coconut milk
1½ tsp salt, adjust to taste
a good grind of black pepper
1 heaped tsp tamarind paste (or lime juice, to taste)
fresh coriander, to serve
chopped roasted cashews, to serve
METHOD
Heat up the oil in a heavy-bottomed pot.
Add mustard seeds and curry leaves. Stir them into the oil and allow them to heat up until the mustard seeds start to crackle.
Once mustard seeds have been crackling for a few seconds, add the diced onion and fry it on a low heat until almost translucent (for about 5-7 minutes), stirring from time to time.
Next add in diced garlic, ginger and chilli. Keep on frying gently for a few more minutes until fragrant, stirring the whole time as they burn easily.
Add all of the dry spices to the onion / garlic / ginger / chilli mix and stir them around for a few seconds, making sure they don't burn – if the pan gets too dry, add a splash of water.
Stir in canned tomatoes gently (so that they don't burst and splatter) squashing them with a fork once they are in the pan.
Next, add in about 480 ml / 2 cups of water.
Cover the pot and allow the sauce to come to a gentle simmer. Simmer on a low heat until the tomatoes fall apart and the sauce becomes more uniform, without large tomato chunks in it.
While the sauce is simmering, chop up cauliflower into florets and cube the sweet potato.
Mix in coconut milk.
Season with salt, black pepper and tamarind (or lime juice).
Put the cubed sweet potato into the sauce and cover the pot. Allow it to simmer gently in the sauce for about 10 minutes.
Add cauliflower florets to the sauce and allow them to simmer for about 5-6 minutes. You could also roast the cauliflower in the oven for that nice char – to do so, coat it in 2 tsp of oil and roast it for about 20 minutes at 200° C / 390° F.
Serve on top of rice (or with a vegan naan) garnished with fresh coriander and chopped roasted cashews.
NOTES
If you can, allow the curry flavours to develop overnight as it always tastes better the day after it has been made. If you are making this dish a day in advance, I recommend not cooking the vegetables until just before serving.