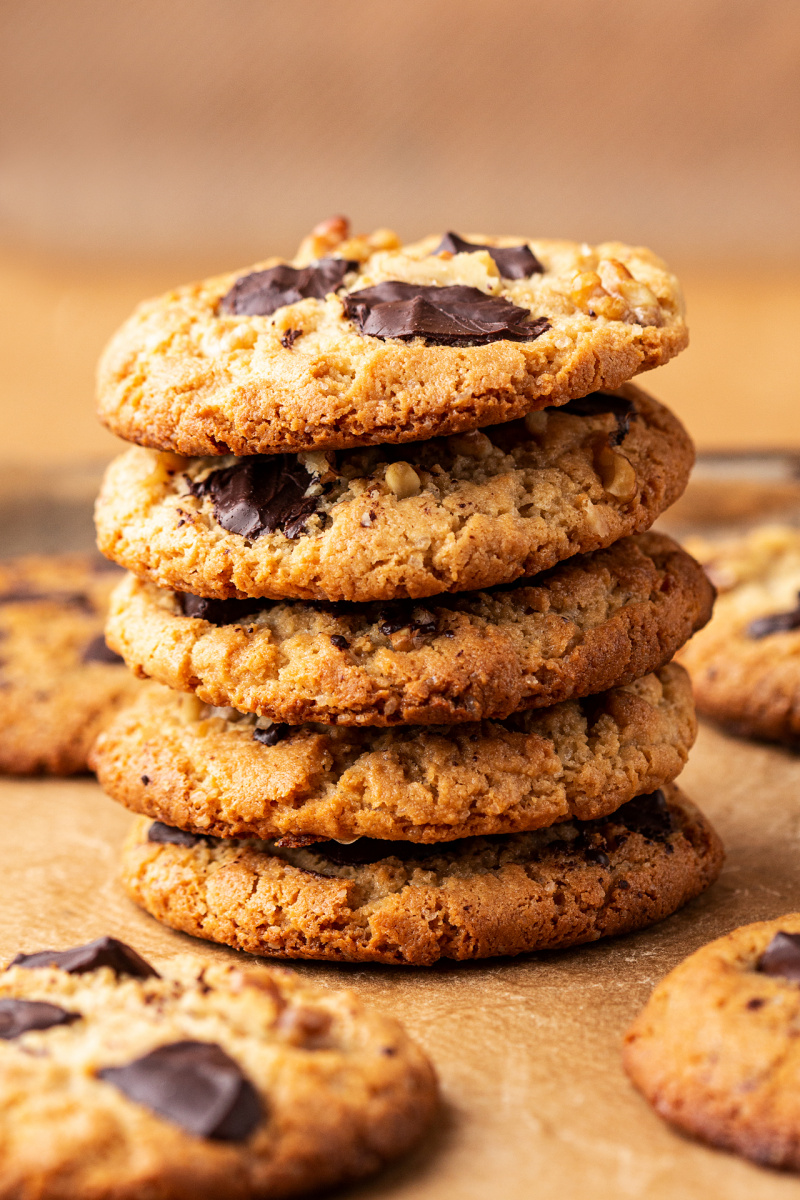 Happy weekend, guys! When I was planning this renovation I was hoping to be back home by now but, unfortunately, things are taking longer than expected (they always do with DIY, don't they?) and I'm staying here for another week. It's still going to be struggle to get everything I wanted to get done.
Today I've started tackling a bit of a scary job, the kitchen. It's scary cos the ceiling is too high for me to reach comfortably while standing on a ladder and because the walls are really badly stained with grease. So before I can start painting there are a bunch of things that I need to do to make sure these stains don't bleed through.
I washed them really well and next I need to apply two coats of stain-blocker and primer and even then I am nervous that the grease will show through the final layer of paint. I've also started on the bathroom ceiling and walls. I found that every job I start comes with some setting / drying time so I cannot start one room and finish, I need to start a few things at once and juggle them all day long. It's exhausting and not pretty – the rooms that are being worked on are a mess, but that's the only way if I want to have things done…like…ever. I swear I won't touch any DIY in our house for a good few weeks after I return, I feel so tired.
This is the last recipe I made while still in Bristol and I'm excited to share it with you as these were very popular not just in my house but with our dedicated taste testers – Anthony and Hannah. I made several versions of these just because…and I could not decide which one I like most so I included all the variants below. You can make them with no oil and only just tahini, they have a very pronounced tahini taste (obviously) and are delicious but a little less indulgent. You can make them with some tahini and a bit of oil (that's probably my favourite version as the texture is just prefect) and they are chewy on the inside but the edges remain crispy. I also tried subbing half of the sugar with maple syrup and using coconut sugar for the rest, it works well but I prefer the combination of demerara and dark muscovado sugar. These ones are chewy with crispy edges studded with generous chunks of dark chocolate and walnuts for crunch. We have enjoyed these immensely in our house and I hope they will brighten your weekend also.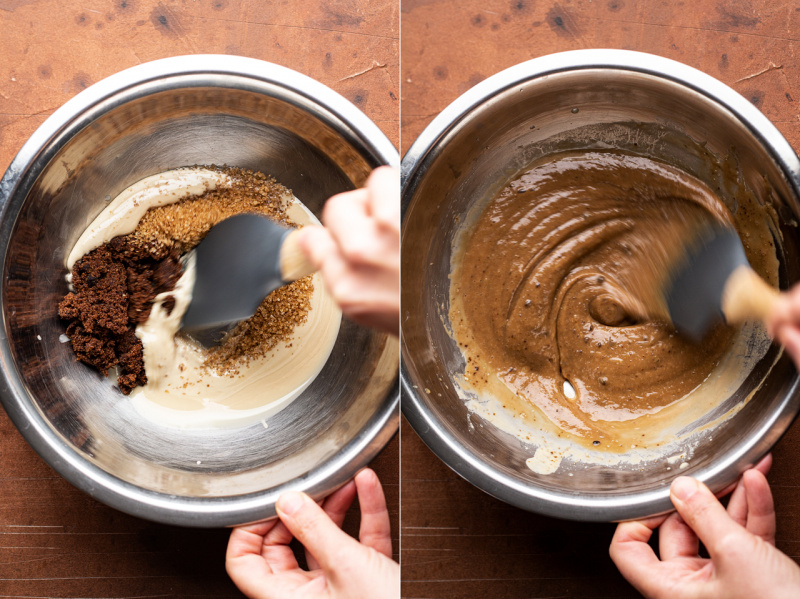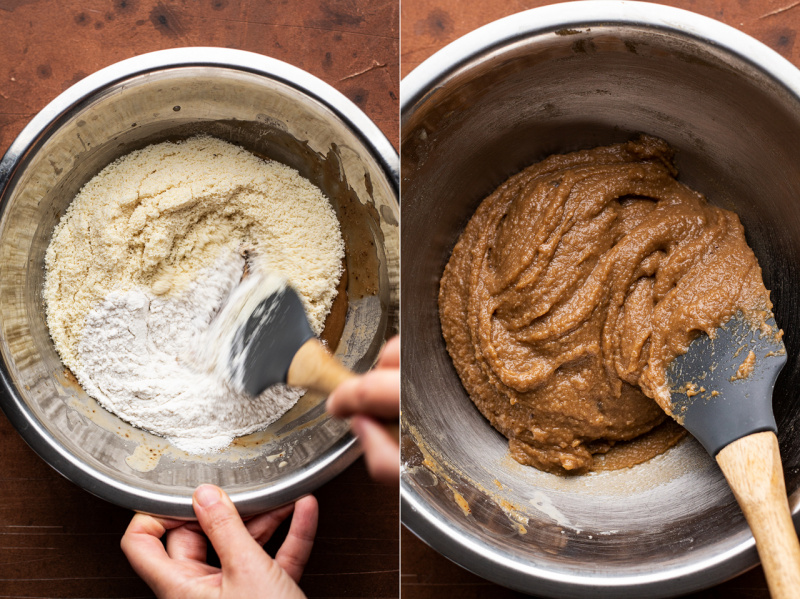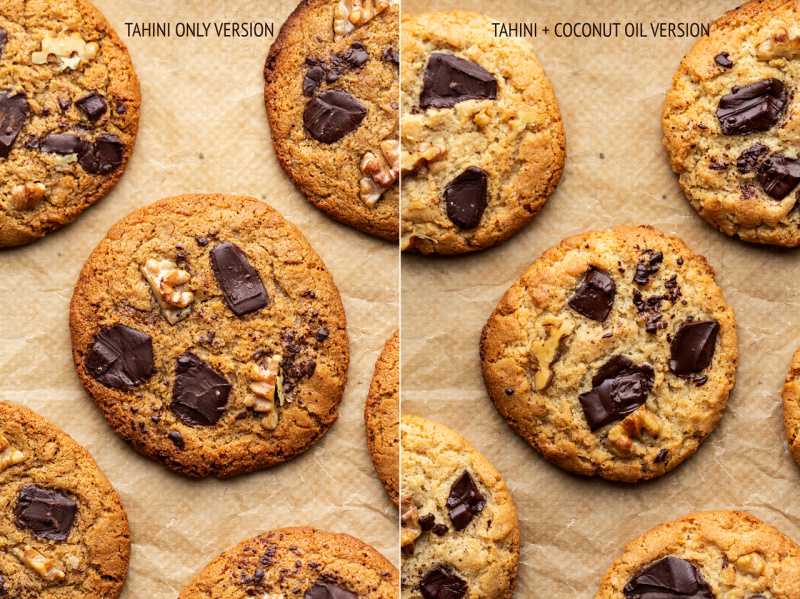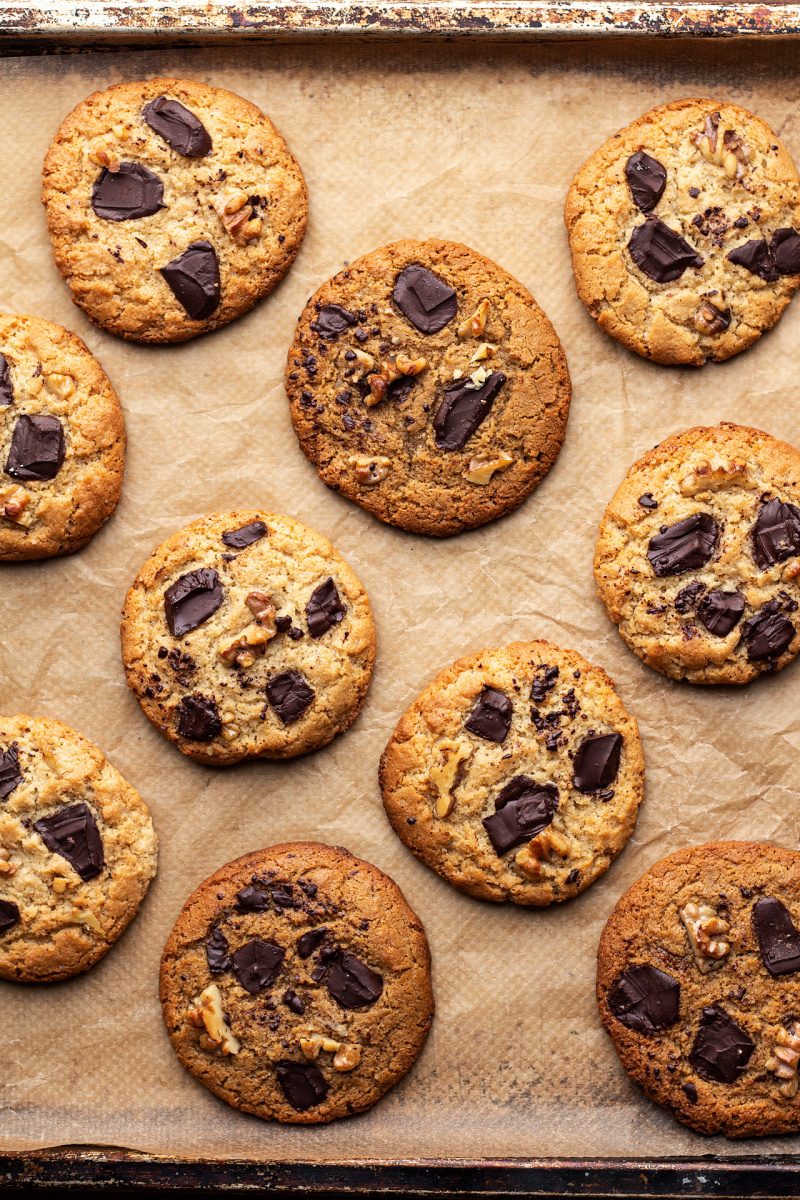 METHOD
Place tahini / peanut butter, room temperature coconut oil (if using) and sugars in a mixing bowl. If not using coconut oil, use 180 ml / ¾ cup tahini otherwise use 120 ml / ½ cup tahini only. If using maple syrup instead of some of the sugar, use only 70 ml / ¼ cup + 2 tsp of aquafaba.
Rub all of the wet ingredients (including sugar) together with a spatula until well incorporated and there are no lumps. Add a splash of aquafaba if the mixture is too dry. Once the mixture is uniform, fold in the rest of the aquafaba and stir until the mixture is uniform.
Using a spatula, fold in almond and rice flour, vanilla extract, cornflour / corn starch, salt and baking soda.
Once you obtain a nice uniform batter, chill the batter in the fridge for a few hours – the longer the better but 2 hrs at least.
Before you are ready to bake the cookies, preheat the oven to 190° C / 375° F and line a large baking tray with a piece of greaseproof paper.
Divide the batter into 12 equal size pieces, place them apart on the baking tray and stick a few chocolate chunks and nuts into the cookies. The batter is going to be quite loose so you may want to use an ice cream scoop.
Bake for 10-12 minutes depending what combination of ingredients you've used. All tahini ones take about 10 minutes, the ones with coconut oil more like 12 minutes.
Allow the cookies to cool off completely before eating.
NOTES
*You can either make these with only tahini (in which case use ¾ cup) or with tahini and some coconut oil. I really like the former with its distinct tahini taste, Duncan prefers the latter so I have included the recipe for both.
**In terms of sugar I recommend making these with half demerara sugar and half dark muscovado, but they also work with maple syrup and coconut sugar instead, they do however have different texture and feel less indulgent. If using maple syrup instead of demerara sugar, reduce the amount of aquafaba by half.