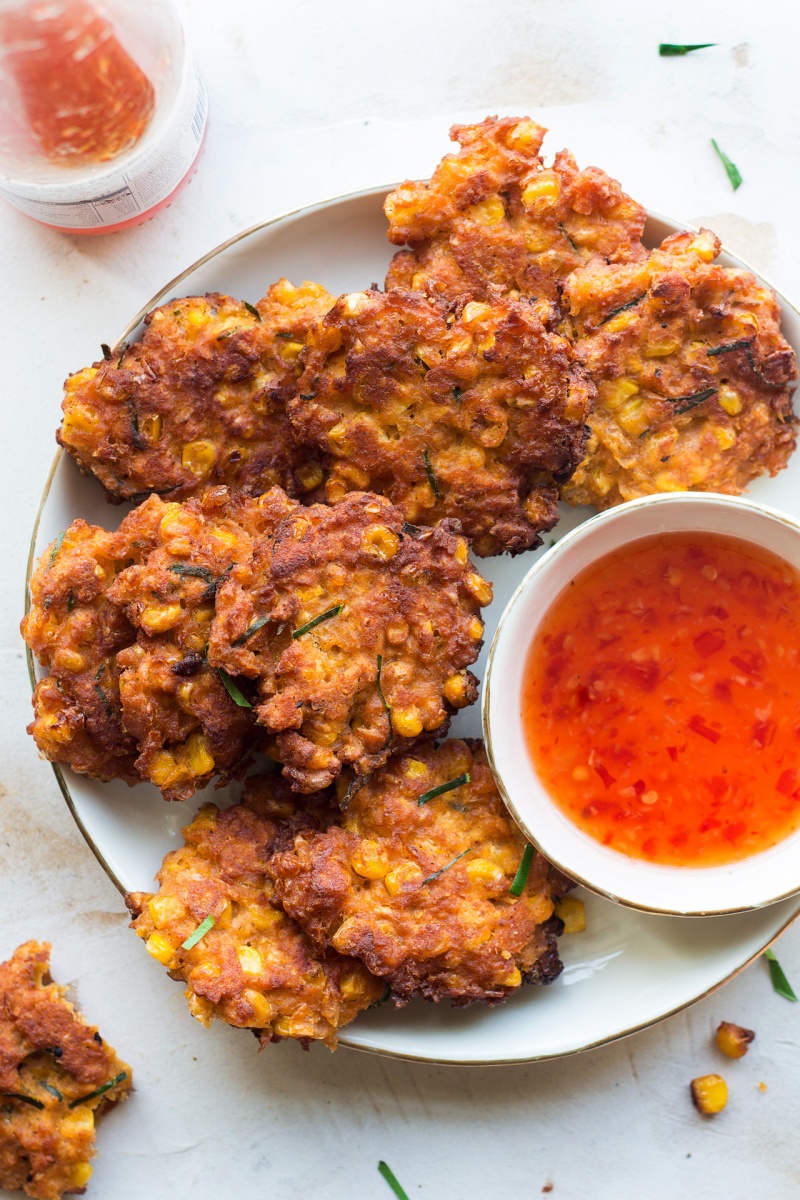 My brother's girlfriend, who grew up near a famous Polish ancient forest and is therefore a keen mushroom forager, has inspired me to have a go at mushroom foraging myself. I mean, it seems like a no-brainer as I:
adore mushrooms
am vegan so mushrooms are my go-to for meaty texture
live in a fairly cold and wet climate, where mushrooms thrive
Duncan isn't anywhere near as excited as me but he said he would tag along, and I even managed to convince two friends and their super cute wee daughter to come along on our first trip, which is amazing as my friend, Annette, hates mushrooms. But that's Annette for you, she is always super enthusiastic and up for trying things. You gotta love her for that.
We are planning on going in about 2 weeks time, so I have some time to familiarise myself with the protocol and the most common edible species found in Somerset (which is the county where Bristol is situated). The stakes are high so I am not going to be ambitious and will only pick the ones that match the description 100%. I ordered myself a little mushroom picking pocket book and I'll probably end up being super nerdy about it. I also joined an online group with many experienced foragers that are really helpful when it comes to helping newbies like myself identify their finds. I cannot wait to be able to cook with my first haul 🙂 .
Meanwhile, today's recipe is the exact opposite to the mushroom fest that is hopefully coming. Vegan Thai corn fritters are my last hurrah to summer. I've been planning to make these for the blog since August but somehow never got around to it. Well, I thought, given that you can still get ears of corn in Bristol (plus they can be made with tinned corn too) it's not too late to enjoy this vegan version of the popular Thai crowd pleaser.
They are really not difficult to make at all. They are a touch spicy with a fish-free red Thai curry paste and citrusy with Kaffir lime leaves, but if the latter are difficult to find add some fresh shredded Thai basil or coriander stalks instead. They are usually deep-fried, but you can also shallow fry them if that's what you prefer. They make a great finger food or a perfect appetiser.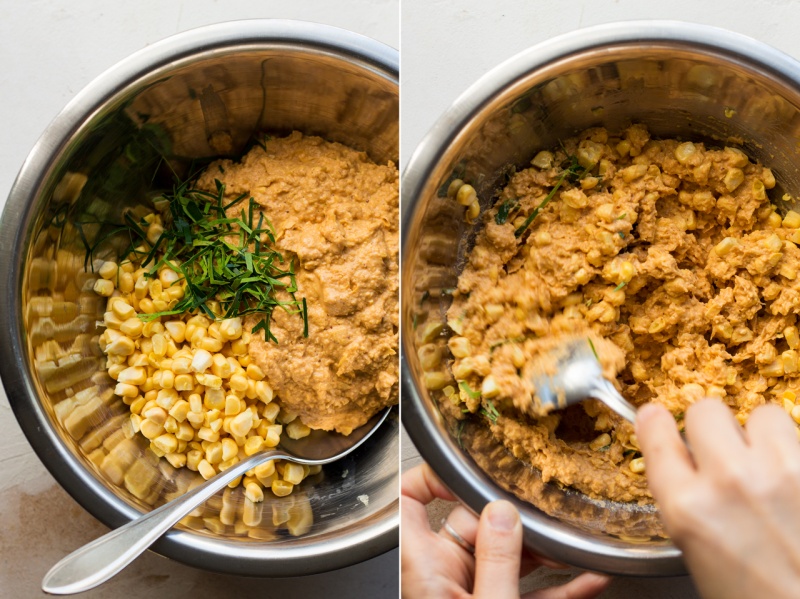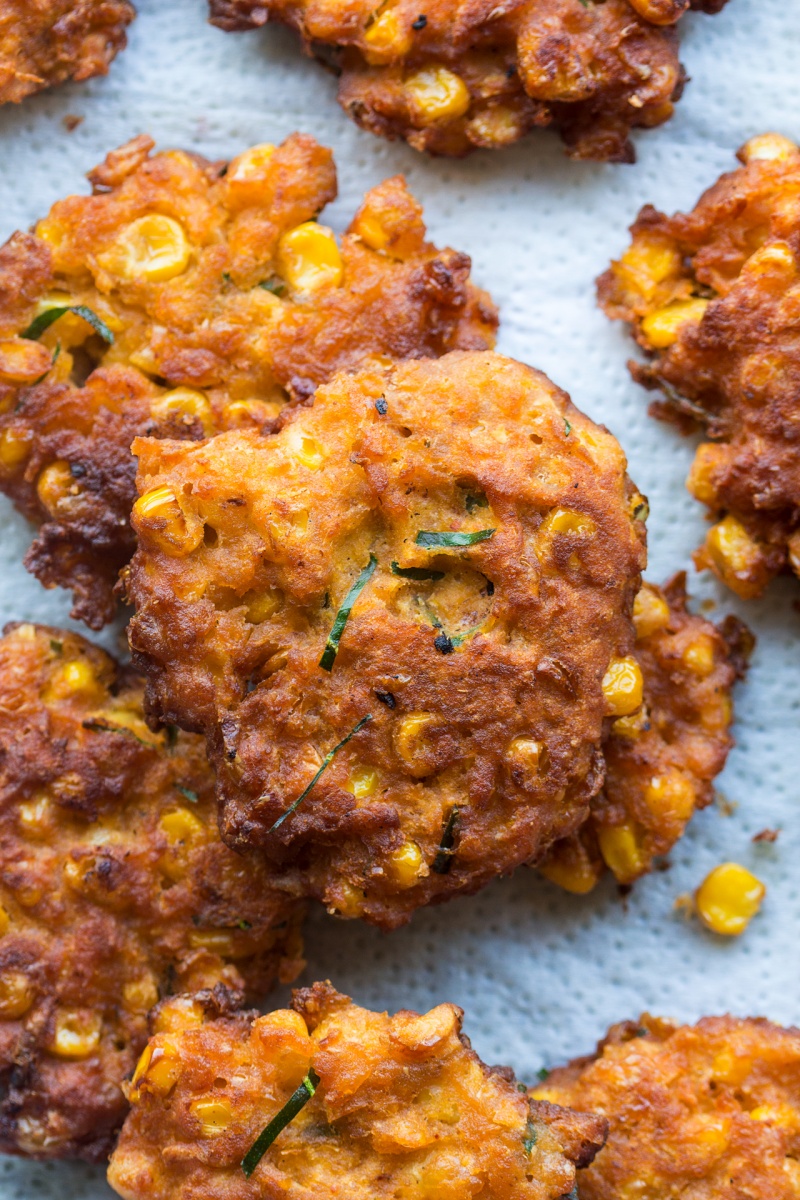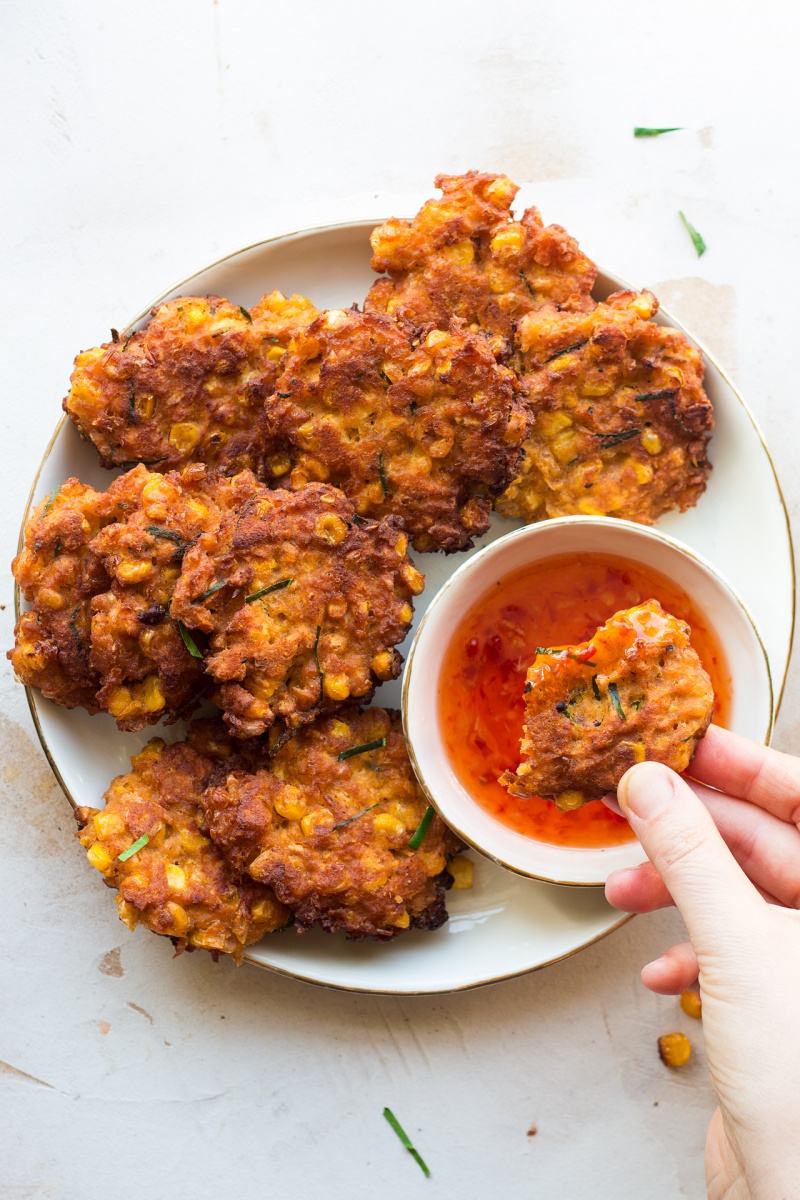 1 tbsp ground up flax or chia seeds (1 flax egg)
3 cups of corn kernels (fresh or from a can)
1 heaped tbsp vegan-friendly* Thai red curry paste
1 tsp baking powder
approx. 115 g / ¾ cup rice flour
heaped ½ tsp fine sea salt
¼ tsp white pepper
2 fresh Makrut (aka Kaffir) lime leaves**, shredded finely
vegetable oil, for frying
Thai sweet chilli sauce, for serving
METHOD
Mix the ground up flax seeds (I used golden flax seeds) with 3 tbsp of water in a small bowl. Place in the fridge until thickened, for at least about 20 minutes (but the longer the better).
Cut the kernels off the cobs or drain them well if using tinned corn.
Put half of the corn in a food processor together with the flax egg and all the remaining ingredients up until (but not including) the kaffir lime leaves. Process until you get a smooth batter.
Transfer the batter to a mixing bowl. Add the other half of the corn kernels and finely shredded kaffir lime leaves and mix well.
Place the mixture in the fridge for 30-60 minutes. If the mixture runs off the spoon after chilling, stir in an extra 1-2 spoons of rice flour to thicken.
Heat up the oil in a small pan. Traditionally, these are deep-fried, but you could also shallow-fry them if you like, in which case only pour enough oil so that it reaches about 1.25 cm / 0.5″.
For the deep-fried version, scoop the batter using two tablespoons and gently drop each fritter into the hot oil. If shallow frying, form the mixture into flattened patties instead. Take care not to overcrowd the pan as it will cause the oil temperature to drop too much and the fritters will come out greasy.
If deep-frying, allow the fritters to resurface (they will drop to the bottom initially) and then keep on turning them around until they are browned on all sides. If shallow frying, simply flip them to the other side once the first side is done (about 2 minutes).
Place the ready fritters on a plate lined with kitchen towels to absorb the extra moisture.
Serve warm with a side of Thai sweet chilli sauce.
NOTES
*Please check the ingredients to ensure that your red Thai curry paste does not contain fish (fishsauce) or shrimp. I managed to find 3 vegan-friendly brands without looking very hard so I am sure you'll be able to find some too.
Here
is a brand I recommend.
**A kind reader pointed out to me that the word Kaffir is a racial slur (here is one article explaining the issue) and therefore there is a motion to start calling these limes by their Thai name, Makrut. The trouble is that the former name is so entrenched that it is what you will find on the packaging, at least here in the UK, so I feel like I've had to include a reference to it or else you will not know what ingredient I'm talking about.
My recipe is adapted from this recipe.