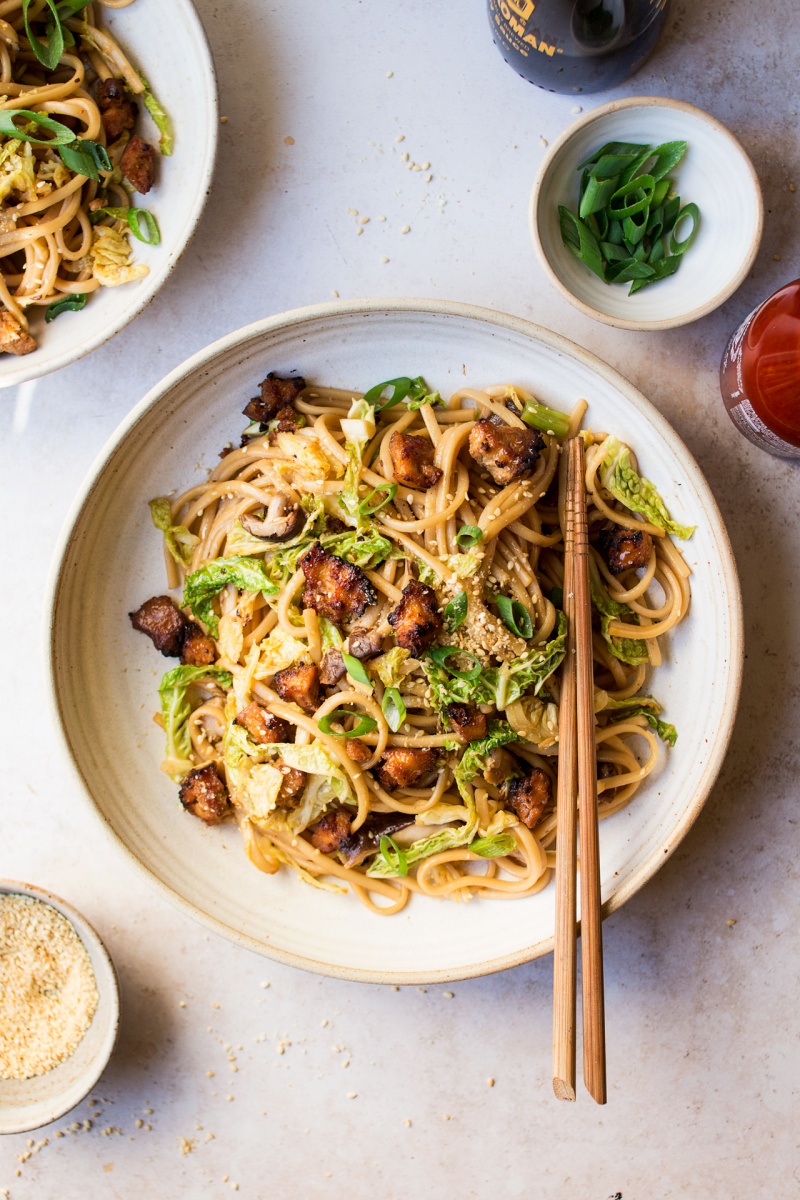 So we have finally become home owners! Something we've been dreaming of for a long time. After a week of triaging, packing things into boxes, cleaning, moving, cleaning again and unpacking, we finally have a liveable setup, despite sleeping on a mattress on the floor and lunching on the dining room step from a makeshift cardboard table. We are bone tired yet happy and relieved that everything has gone more or less to plan.
Moving our cat, Tina, was one of the biggest sources of anxiety, but after a 15 minutes in the car and a few hours of sulking, she came to love this place really fast. When the weather was nice over the weekend, she refused to move from the sunny spot in the garden with the exception of frequent border patrols. She mustn't have encountered any vicious cats (like the one she lived next to for the past 1.5 years) and she looks very pleased with herself and behaves like SHE owns the place 😛 . We are super relieved and loved watching her reaction to this house.
We have already met quite a few neighbours and a shopkeeper and everyone has been so nice and welcoming, eager to chat and share their best tips about the area. On our first morning here, I ventured out in search of food and came across a great multicultural greengrocer with a sprawling array of foods from all over the world. It sells Turkish pide bread, which takes me right back to my London days as there was a similar store at the end of my road and I lived on that bread!
In the last 3 days, we've already felt more at home here than we ever did in Henleaze and we look forward to becoming a part of the thriving local community, discovering all the running routes, and slowly adapting the house to our needs and styling it to our taste.
Speaking of taste, while this week we've been subsisting on a diet of Turkish bread, olives, muhammara and hummus. Once the oven got installed and levelled, I developed a hankering for some noodles. This simple udon dish makes for a perfect mid-weeker. It's easy and straightforward to make (especially if you use wok ready udon noodles, like I did) and very satisfying to eat, with bags of umami thanks to smoked tofu, charred cabbage and mushrooms, garlic and ginger. It's definitely a keeper! I hope you'll agree! x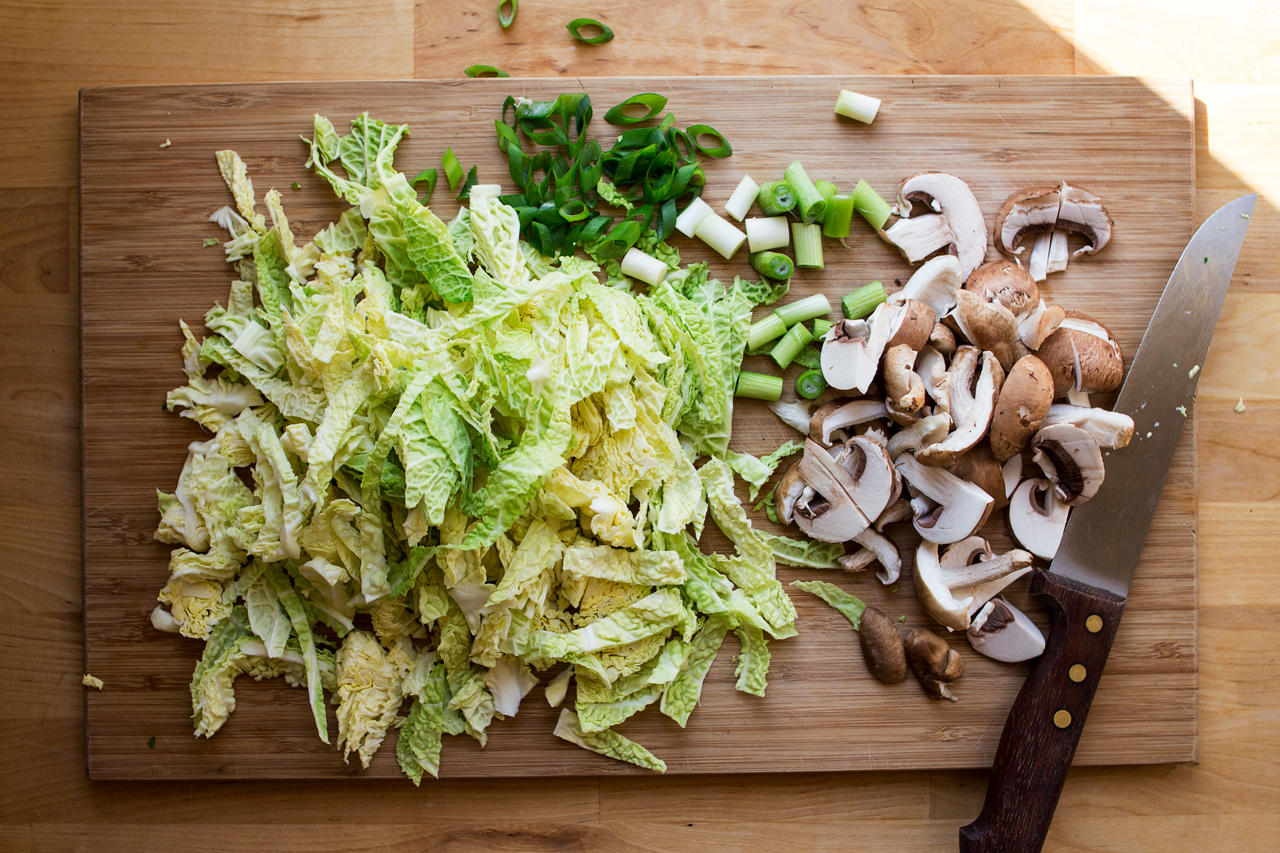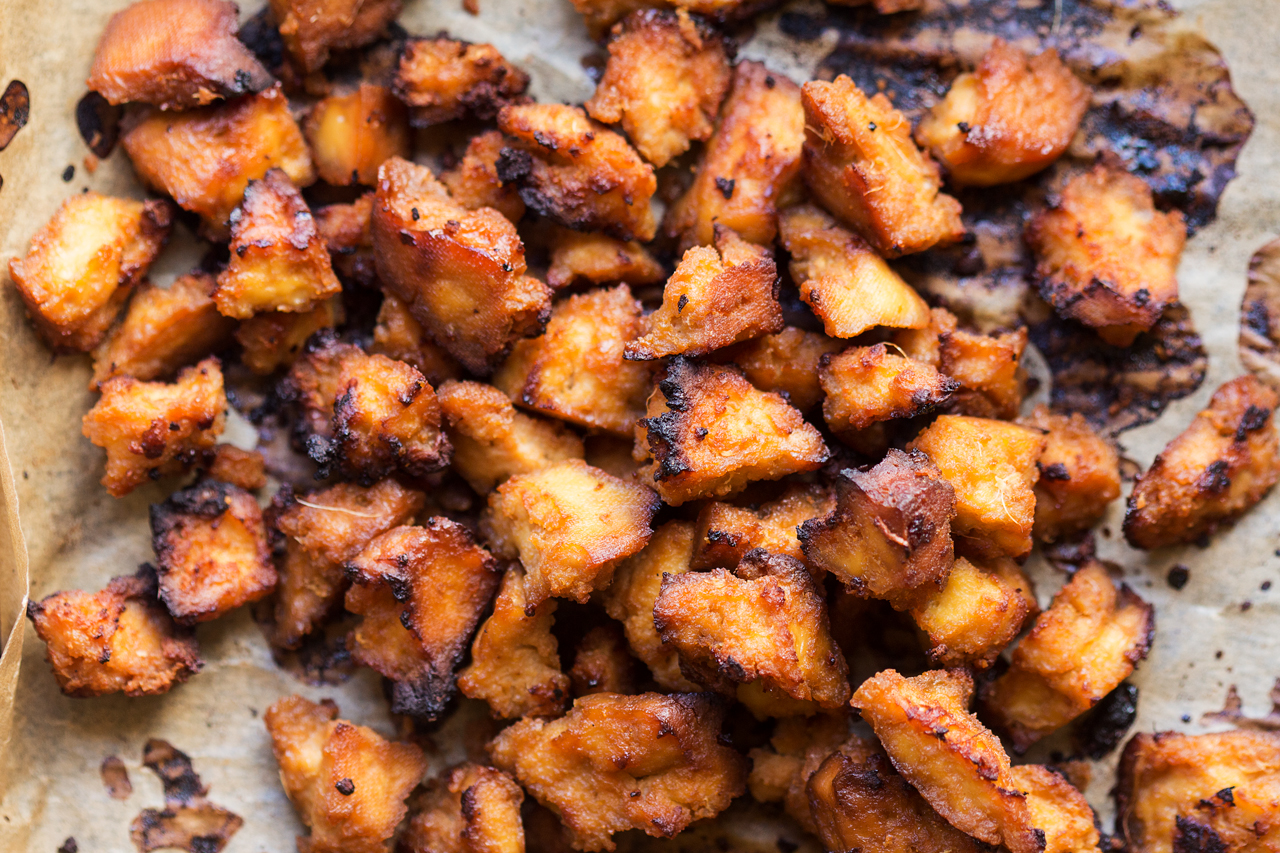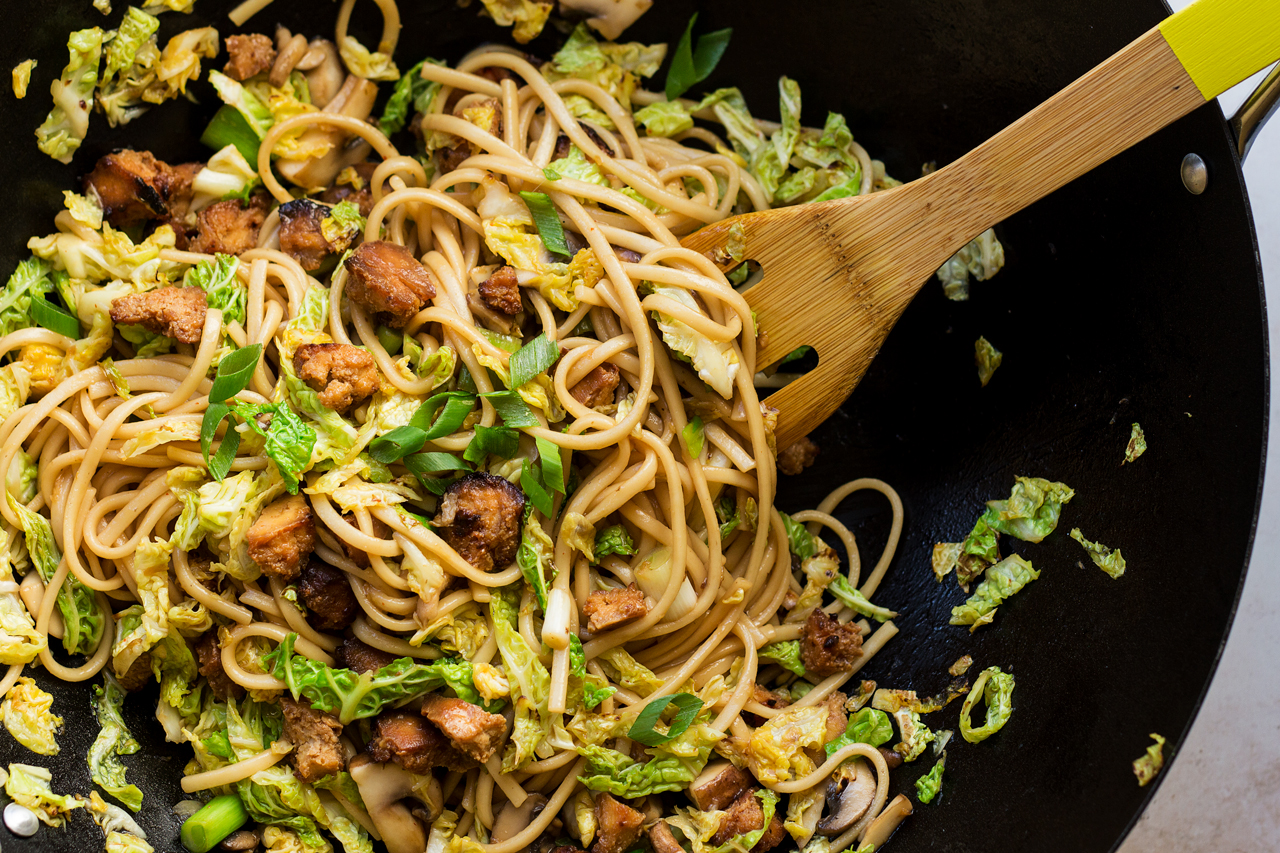 75 ml / 5 tbsp all purpose soy sauce (I use Kikkoman)
75 ml / 5 tbsp mirin
15 ml / 1 tbsp rice wine vinegar
1 garlic clove, finely grated
2 tsp finely grated ginger
2 tsp Sriracha, adjust to taste (optional)
200 g / 7 oz firm (cotton not silken) smoked tofu, pressed
2 tbsp high smoke point oil (I use rice bran)
200 g / 7 oz savoy cabbage, chopped
100 g / 3.5 oz shiitake mushrooms (or chestnut mushrooms), sliced
3 spring onions / scallions, white part thickly sliced and green part thinly sliced
400 g / 14 oz wok ready / precooked udon noodles (or 200 g / 7 oz dry)
1 tsp toasted sesame oil
2 tbsp toasted (and optionally crushed) sesame seeds, to garnish
METHOD
In a small bowl combine the first six ingredients to create a marinade. Adjust the amount of ginger and Sriracha sauce to taste.
Crumble well pressed tofu with your hands. Place it in a shallow container and pour 60 ml / ¼ cup of the marinade over it. Mix well. Allow the tofu to absorb all the marinade.
Meanwhile, heat up the oven to 160° C / 320° F fan (or 180° C / 355° F on a fan setting) and grease or line a baking tray. Place marinated tofu on the baking tray. Bake for approximately 20-30 minutes, turning the tofu halfway through. Bake until golden brown and charred in places.
5 minutes before you are about to take the tofu out of the oven, heat up 2 tablespoon of oil in a wok.
Once hot, throw in chopped cabbage, mushrooms and the white (and white-green) part of the spring onion. Stir-fry until the ingredients are no longer raw and get a bit of char in places.
Add wok ready noodles. Stir-fry for another 1 minutes (if cooking your own noodles undercook them by 2 minutes). Stir in the rest of the marinade and baked tofu. Toss well to combine and stir-fry for another minute (wok-ready udon needs approximately 2 minutes in the hot wok in total).
Divide between two bowls. Serve drizzled with sesame oil, topped with the green part of the spring onions and toasted (and crushed in a pestle and mortar if you like to release more aroma) sesame seeds.
NOTES