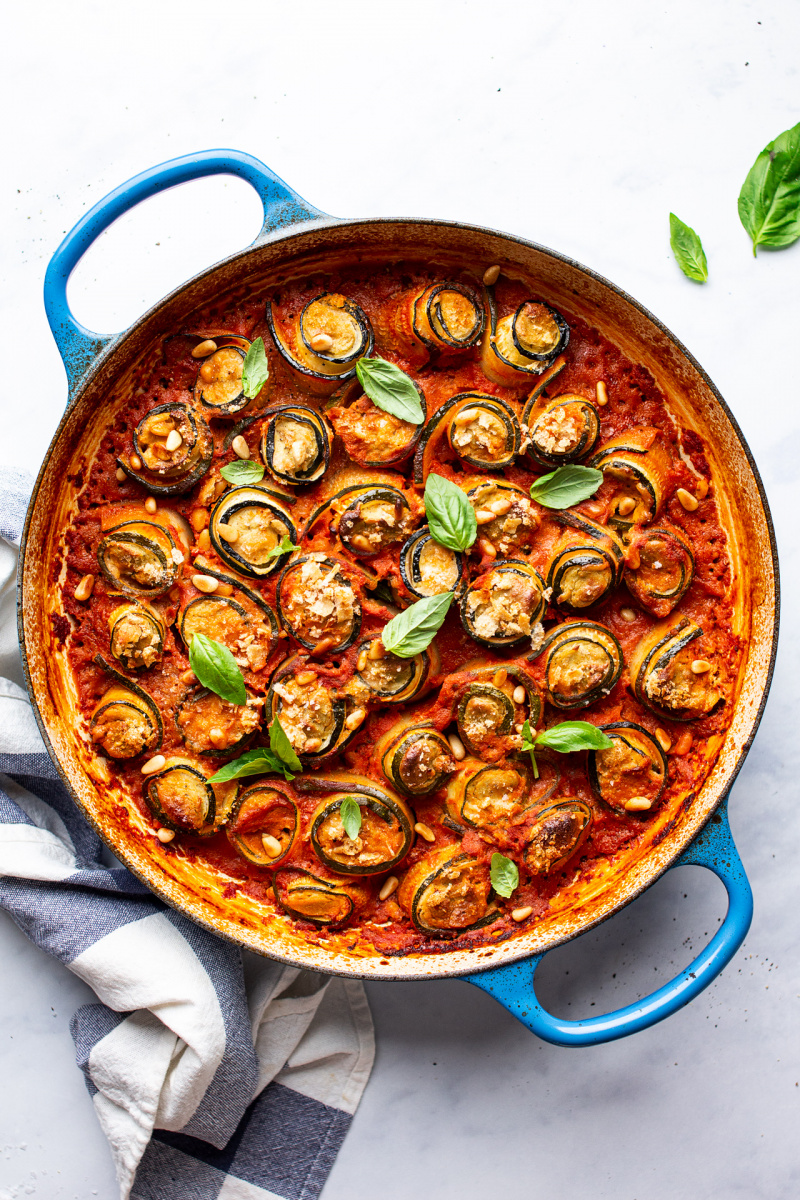 I'm not sure if you've noticed but I am breaking with tradition today – it's the first weekend in weeks where I am not publishing a dessert recipe. For a dessert-aholic like me that's a big step! In all seriousness, this whole lock down business has been terrible for my waistline and I am keen to do something about it before things really get out of hand!
I have returned to running post-Covid, but then I chickened out again when, out of the blue, the temperature suddenly reached over 30° C (that's 86° F) last week. Being a Northern continental person, I am not made for running in a heatwave. Duncan obviously did go every single day but he is a running monster and no one else I know compares with his grit and endurance. I admire him greatly from a shaded distance… 😉 This week, the weather has gone back to our normal – it's cloudy and drizzly – and while it feels like summer is over, it is great for running, so I'm back and trying my hardest to stick with it this time!
From other news, we are still furnishing our living room slowly and getting ready to move to the next project – an under stairs cupboard. We've just received a massive mantelpiece mirror but turns out that it weighs a lot (almost 20 kg!!) so we are now trying to work out how to hang it safely without it taking a chunk out of our newly restored floor (or one of us…) It's a little nerve racking. But it's all good, the room is finally taking shape and we think it will be super cosy by the time winter comes along. After a few winters in very little comfort, we are really looking forward to it this year.
Today's recipe is an easy yet impressive dish that is great for entertaining if you, like us, plan on having guests this weekend. It looks complicated but the hardest thing about it is cutting the zucchini into thin enough slices to be able to roll them up without snapping. If you have a snazzy kitchen gadget that does that, now will be the time to use it. I am old school so I used a knife and my hand eye coordination, which wasn't always pretty, but I got it done. The sauce is made entirely in a blender and does not require any precooking and my basil 'ricotta' filling is dead easy too – it comes together in minutes – so really zucchini slicing and rolling up is the biggest job. It is one of those dishes that looks impressive though and its flavours of basil, tomatoes, zucchini and garlic are an ideal way to showcase the best of summer produce. x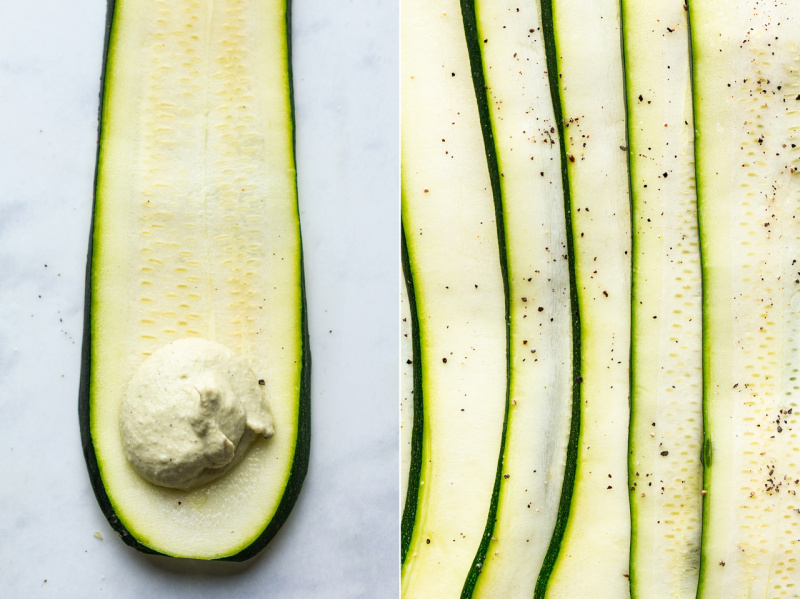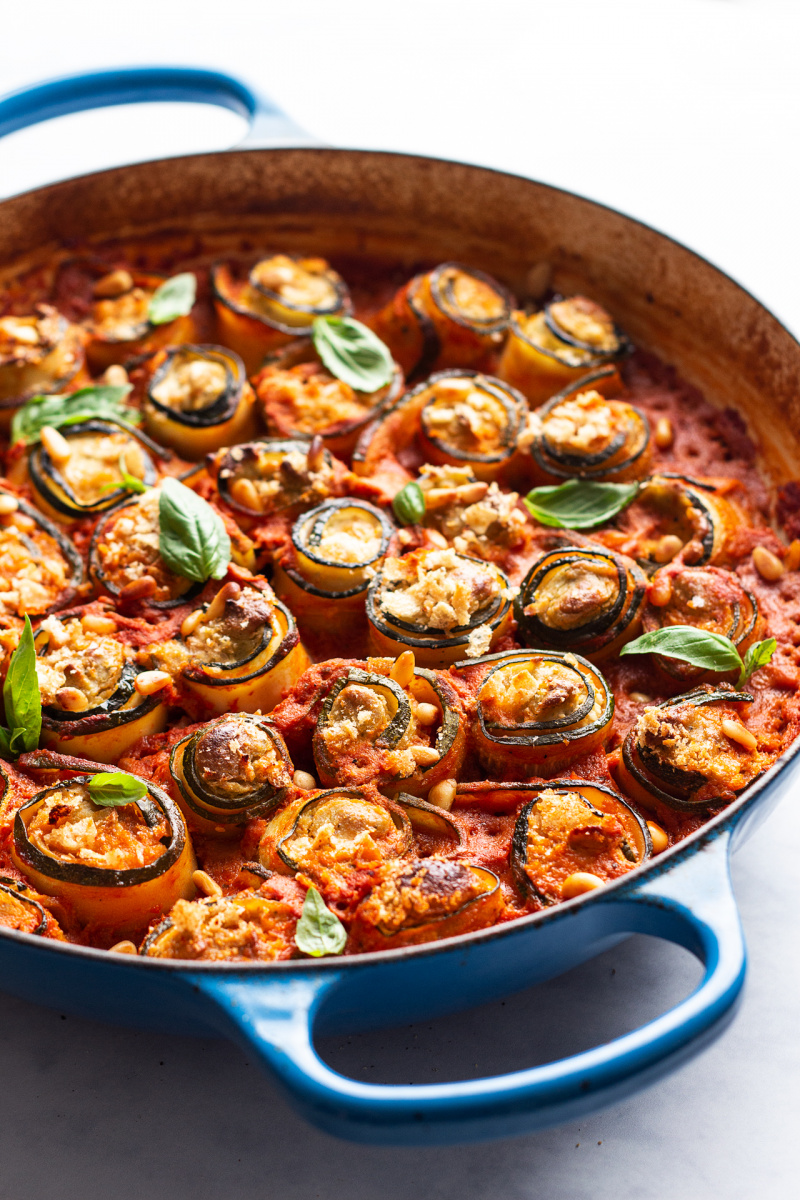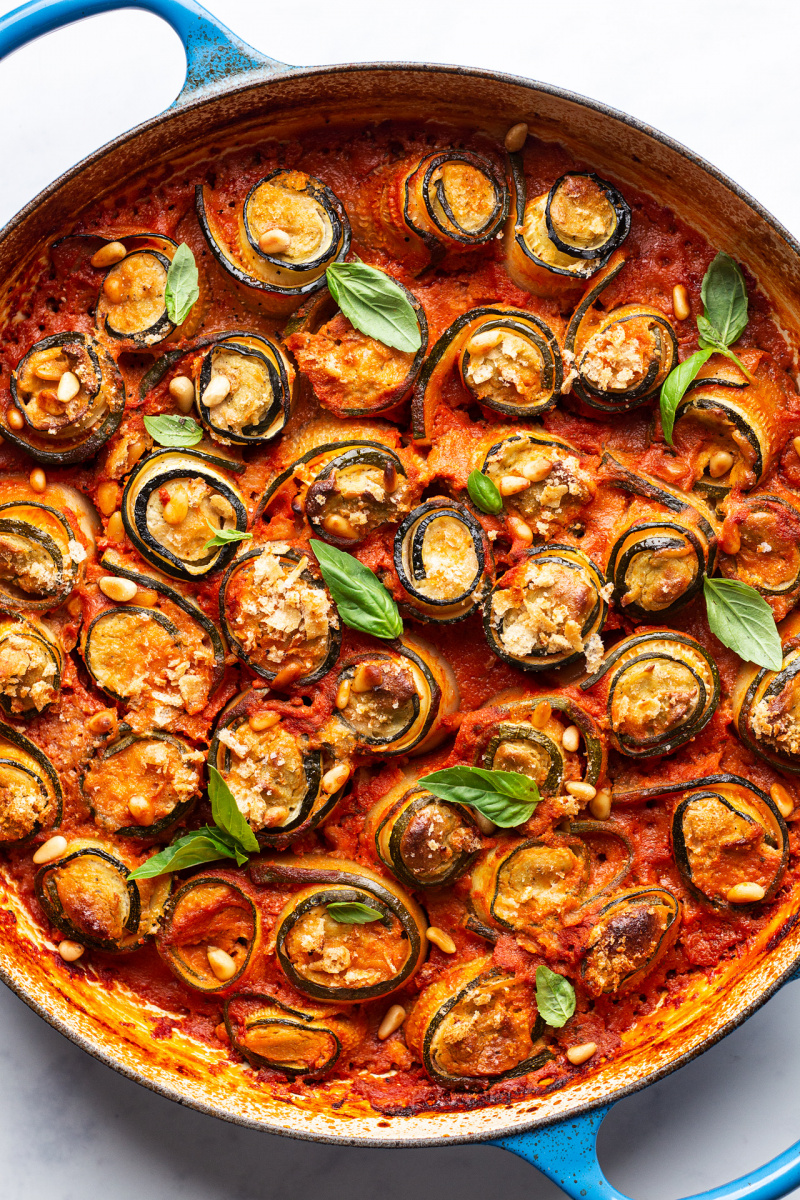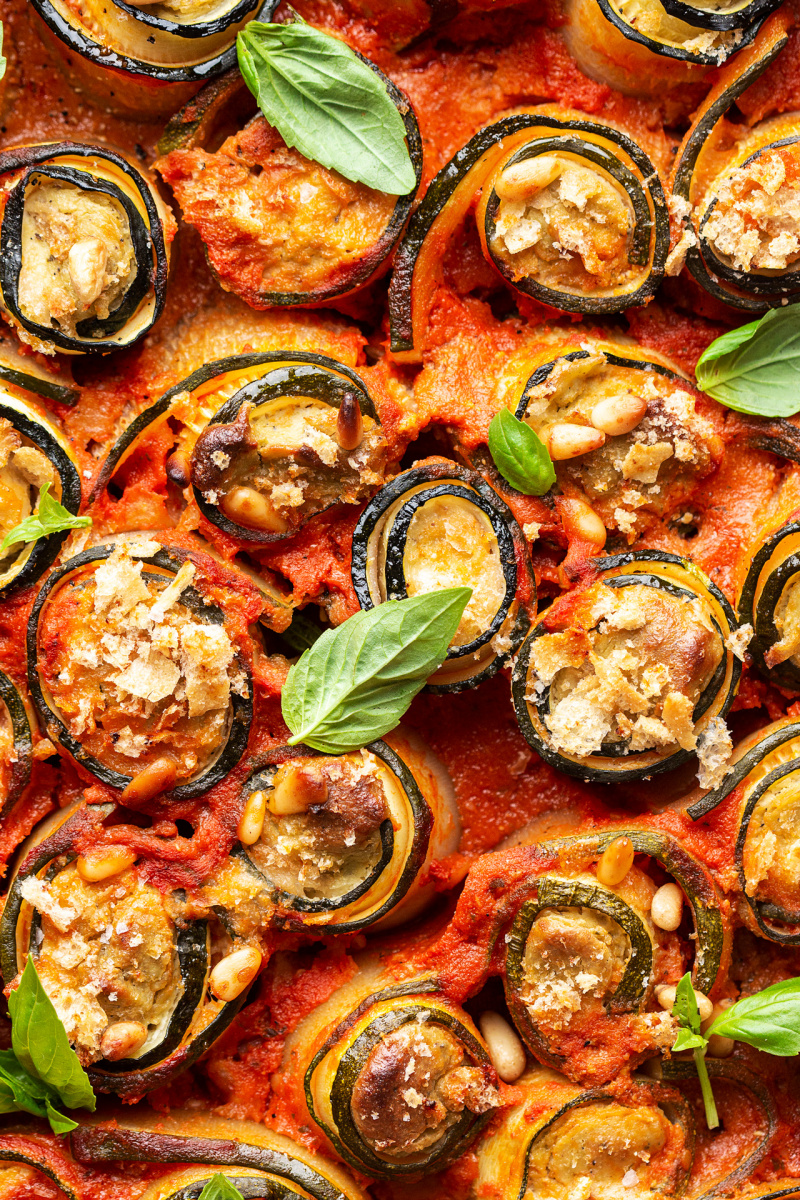 TOMATO SAUCE
600 g / 21 oz (1½ tin) of quality plum tomatoes or 750 g / 1.5 lb ripe tomatoes
2 tbsp / 30 ml olive oil (optional)
¼ small onion
2 garlic cloves
½ tsp fine salt, more to taste
¼ tsp pepper, to taste
1 tbsp quality tomato paste
a pinch of chilli flakes (optional)
15 large basil leaves
BASIL RICOTTA FILLING
135 g / 1 cup raw cashews or flaked almonds (or sunflower seeds for a nut-free version), soaked in boiling water for 30 min
100 g / 3.5 oz firm cotton tofu*, no need to press!!!
10 large basil leaves
2 tbsp nutritional yeast
2 garlic cloves
¼ tsp black pepper
½ tsp fine sea salt
2 tsp white / shiro miso paste (if unavailable add more salt and nutritional yeast)
generous amount of freshly grated (recommended) nutmeg, adjust to taste
zest of 1 unwaxed lemon
45 ml / 3 tbsp lemon juice, more to taste
120 ml / ½ cup almond (or other unsweetened plant) milk
REMAINING INGREDIENTS
6 courgettes / zucchinis
2 tbsp coarse breadcrumbs (I make mine from leftover Turkish pide) (optional)
2 tbsp pine nuts
fresh basil, to garnish
METHOD
TOMATO SAUCE
Place all the sauce ingredients and 240 ml / 1 cup (add only 120 ml / ½ cup of water if using fresh tomatoes as they tend to be more watery) in a blender and blend until smooth.
Taste and adjust the seasoning to your taste. Pour at the bottom of a baking dish that you'll be arranging your zucchini roll-ups in.
BASIL RICOTTA FILLING
Drain the nuts (or seeds) and place them in the blender along with all the remaining ingredients.
Blend, you can get it completely smooth or leave the mixture a little bit 'gritty' if you prefer a bit of ricotta-like texture. To retain some texture, make sure to add the nuts last after you've blended the rest of the ingredients first. This mixture is designed to be fairly loose so that it does not dry out too much once the dish has finished cooking in the oven.
ROLL-UPS / INVOLTINI
Cut your zucchini lengthwise into thin slices, not paper thin but thin enough to be able to roll them up easily. You can use a vegetable mandolin for this, but I found that harder than cutting them by hand. It takes a bit of practice so it's worth having a few spares in case you'll end up with some casualties.
Heat up the oven to 200° C / 390° F.
Sprinkle courgette / zucchini slices with a little salt and pepper. Allow them to sit there for 10 minutes to soften them and make them more pliable.
Place about a teaspoon of the ricotta mixture on the wider end of each slice and roll the slice up gently.
Place the roll in the sauce, rolled-up side facing up. Proceed until you fill up the entire dish.
Sprinkle the roll-ups with coarse breadcrumbs (if using) and raw pine nuts and bake for about 40 minutes – until the sauce has thickened and 'ricotta' filling has firmed up and browned on top.
NOTES
*You can also make this ricotta entirely out of nuts / seeds or entirely out of tofu. I did half / half for nutritional balance and because I liked the taste more. Make sure you keep it fairly loose as it will dry out a fair bit whilst in the oven.