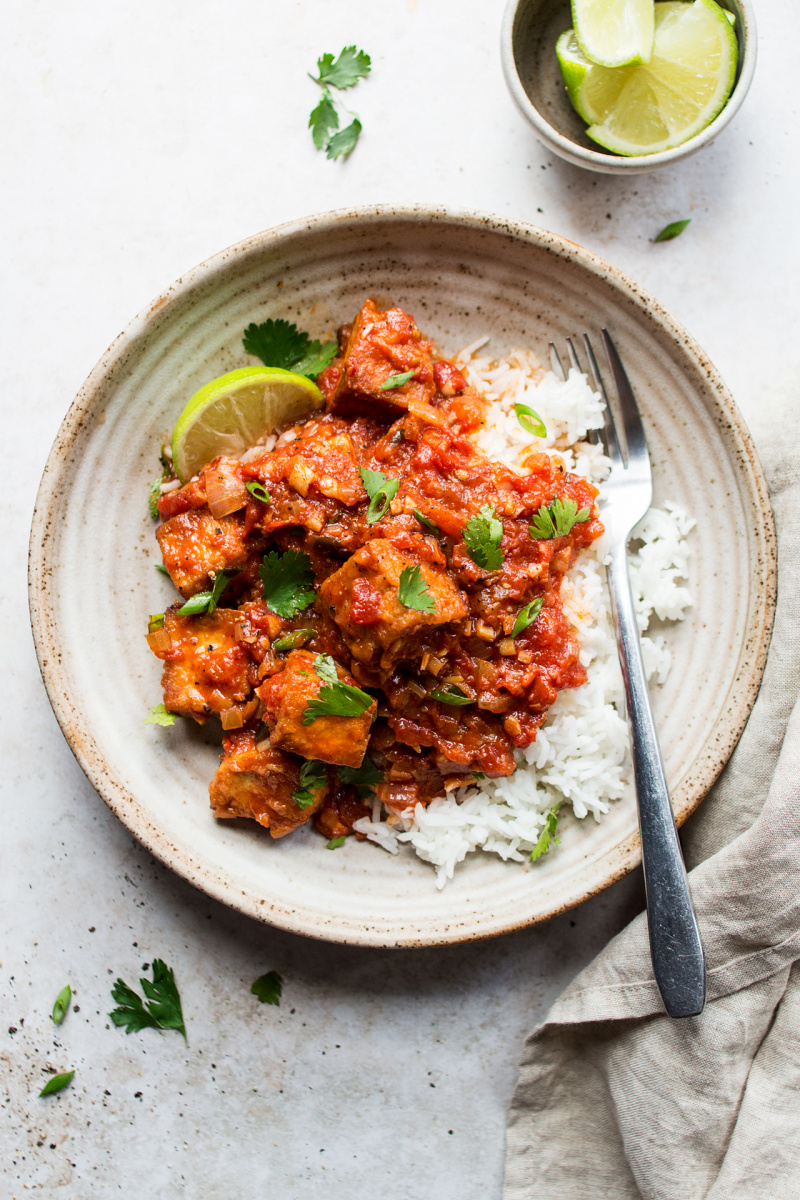 Hope your weekend was peachy, guys? Ours was pretty nice apart from wasting some time in Accident and Emergency and getting exasperated by the state of the health system. For the last 9 days, I have been suffering from some very unpleasant skin sensations on one side of my back. The skin itches, tingles and burns (especially at night) yet there does not seem to be any outward signs of anything being wrong other than three smallish red bumps, which don't appear to change as the days go by…
Initially, I concluded that I must have been bitten by something and intended to let my body deal with it, but as the symptoms worsened I attempted to make an appointment with my GP. No such luck! No appointments for like forever (over a week to be exact). So I went to a pharmacy and asked for a consultation, which was a waste of time as the pharmacist simply laughed at me as he could not see anything. Really, dude? I appreciate that the lack of obvious skin changes poses a difficulty for him, but he could have been a bit kinder about it. I did not appreciate being treated as a hypochondriac.
When the itching got so bad that it woke me up at 4 AM on Sunday and kept me awake till dawn, I got a bit more desperate. I decided to try my luck in a hospital walk-in centre for minor injuries. 2 hrs of waiting later, I wish I hadn't. I got told that it is not an emergency and I need to see my GP. Grrr, thanks a bunch! Well, my GP appointment is finally coming up this Thursday and I am praying for this stubborn thing to either go away or at least get much worse or else I won't get any medical help again.
To distract myself from my back, I've been cooking lots and this dish is the first one I'm excited to share with you. Like a few other recipes on this website, this dish was inspired by an extremely disappointing version I had recently at a restaurant. It sounded marvellous on the menu, but it did not live up to expectations. It was completely unseasoned and lacked any flavour whatsoever. The experience has inspired me to try and create a tastier version of it in my own kitchen and I am really happy with the outcome. Since I had lots of lemongrass stalks in my fridge (from my last trip to the Asian greengrocers where I tend to get overexcited and buy too much) I really went for it and used 5 lemongrass stalks in the sauce and I think that it is pretty well balanced, but you can probably get away with just 4 (I know that they tend to sell them in twos in UK supermarkets).
Traditionally, the tofu gets fried for this Vietnamese-inspired dish before it gets immersed in the flavoursome sauce, but if, like me, you are a little oil-phobic, I recommend baking the tofu in the oven instead. My rationale is that it makes the dish healthier and since the tofu gets served in the sauce it loses its crispy texture very quickly anyway, so you won't miss out that much. Having said that, I did fry it for the photos as it simply looks better and that's always an important consideration when it comes to the food photography.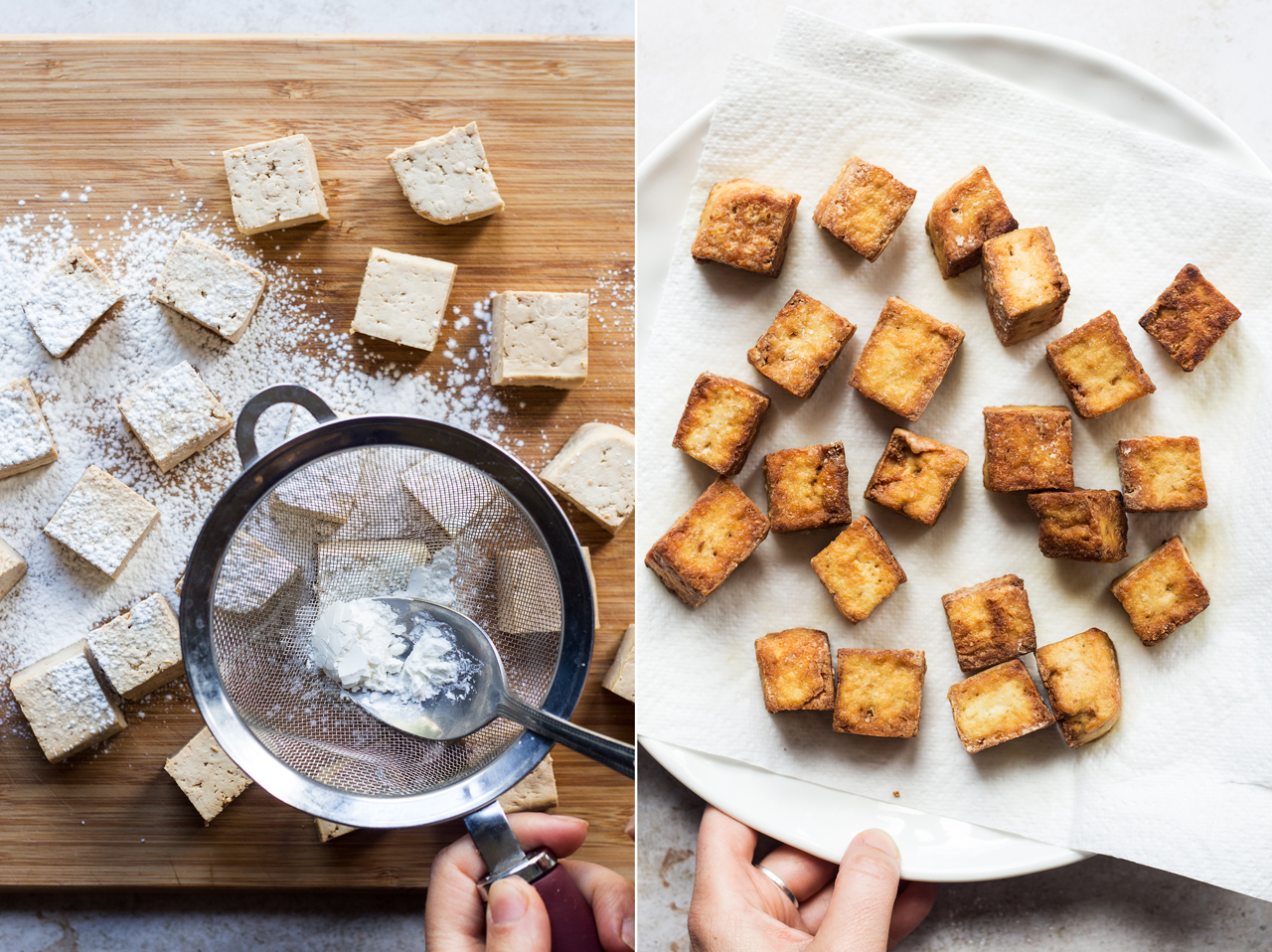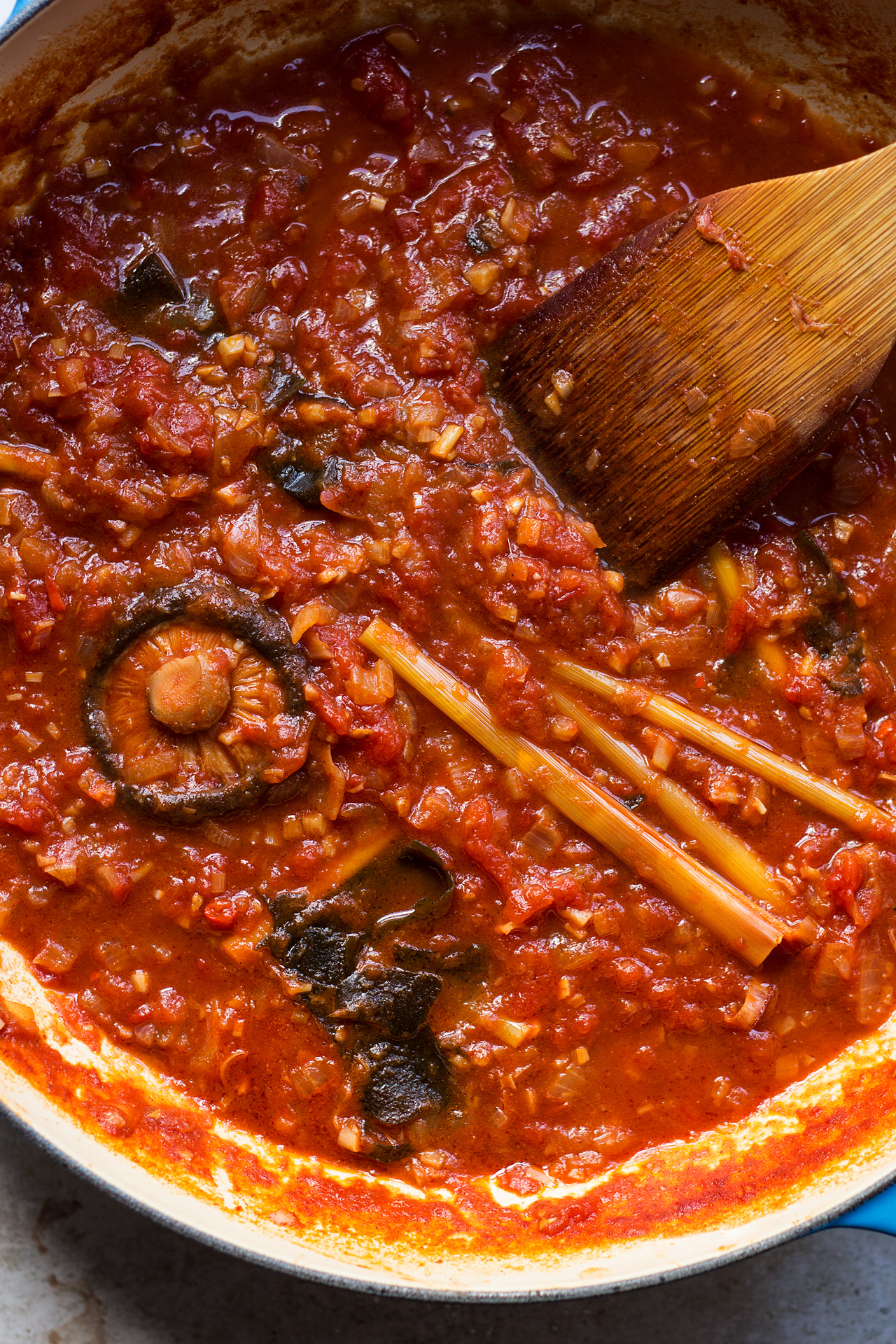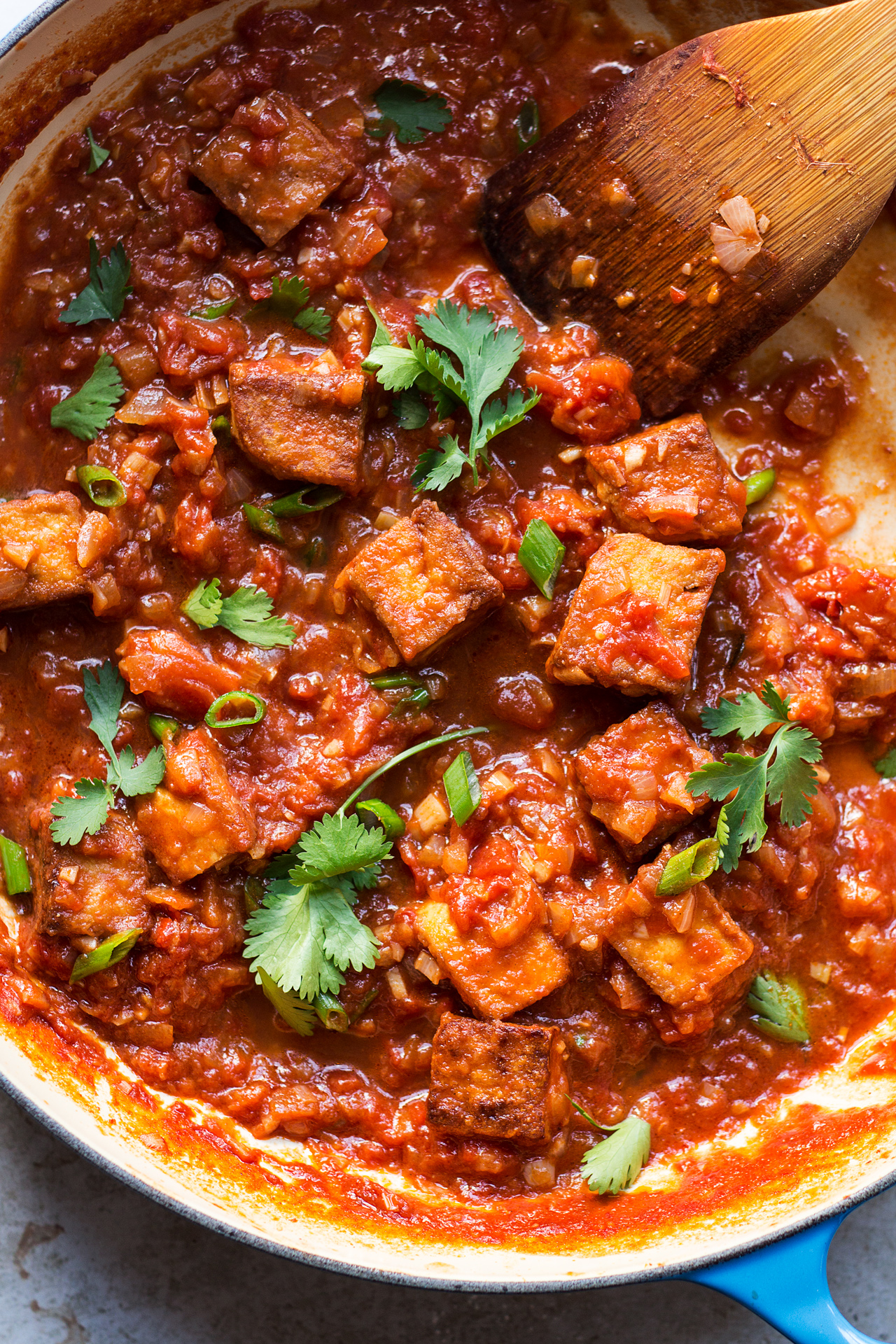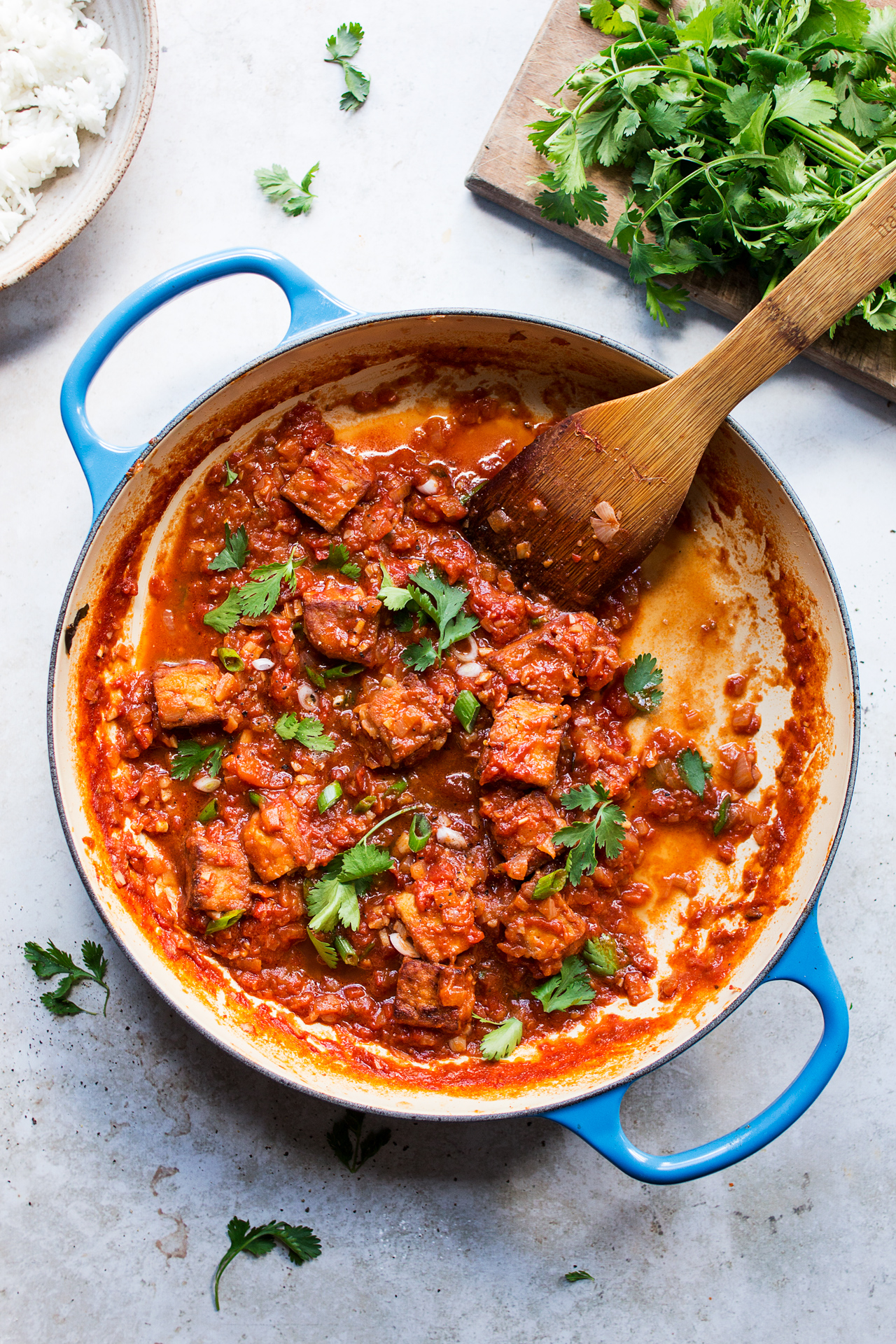 SAUCE
5 stalks of lemongrass
2 tbsp vegetable oil (plus more if frying the tofu)
4 small shallots, finely diced
2 garlic cloves, finely diced
2 Thai red chillies, sliced OR sambal oelek to taste
2 tsp fresh grated ginger
½ tsp ground cumin
1 tsp ground coriander
1 tsp sea salt, adjust to taste
2 x 400 g / 14 oz can of quality peeled plum tomatoes or 6 medium ripe tomatoes, peeled and chopped
¼ tsp ground white pepper (or black if unavailable)
1 tbsp lime juice, adjust to taste
2 tsp coconut sugar (or other), adjust to taste
OPTIONAL SAUCE INGREDIENTS*
TOFU AND REMAINING INGREDIENTS
400 g / 14 oz firm (cotton not silken) tofu, pressed well
3 tbsp soy sauce (or tamari for GF version)
cornflour / cornstarch (optional)
3 cups cooked rice
2 spring onions, sliced finely, to garnish
fresh coriander and mint, to garnish
METHOD
SAUCE
Remove the tough, outer layer of each lemongrass stalk and discard. Bash the stalks with a rolling pin until crushed then cut approx. 10 cm / 4 inches off the bottom of each lemongrass stalk – keep the tops to infuse the sauce with more flavour. Chop the bottoms very finely and set aside.
Heat up 2 tablespoons of oil in a large frying pan. Once hot, add chopped shallots and fry them off gently until translucent.
Next add in finely chopped lemongrass, garlic, chilli and ginger. Fry on a low heat, stirring frequently, until softened and fragrant.
Add ground cumin, coriander and most of the salt. Fry the spices off for another second or two.
Next add in tinned (or fresh) tomatoes and all their juices into the pan. Break up plum tomatoes with a wooden spoon and add 2 tins of water.
Bring to a gentle boil. Add lemongrass tops, kombu and a dried shiitake (if using).
Allow the sauce to simmer on a very low heat for about 45 minutes or so until excess water evaporates, tomatoes break down and the sauce thickens. If the water has evaporated and the tomatoes are still chunky, feel free to add another splash of water and make sure the pan is on a low heat. Traditionally, this sauce is meant to be fairly loose, but I like it a little bit thicker – adjust the consistency to your own taste.
Remove lemongrass tops, kombu and shiitake (if using). Season with white pepper, more salt (if needed!), lime juice and coconut sugar. If you want the sauce to be smoother, blend it before serving.
TOFU
Cube the tofu and marinate it in soy sauce / tamari until all of it gets absorbed by the tofu.

FRYING

If frying the tofu, sprinkle it with a thin film of cornflour / cornstarch just before you are ready to fry.
Heat up 2 tbsp of frying oil and once the oil gets hot, place the tofu in the pan in a clockwise fashion. Fry for 2-3 minutes on one side before turning etc. Once done, place on a plate lined with a piece of paper towel.

BAKING

If baking the tofu, heat up the oven to 180° C / 355° C. Once the oven comes to temperature, bake the tofu for about 20-25 minute, turning it once half way through.
NOTES
*Traditionally this sauce is flavoured with pungent fish sauce. If, like me, you have trouble finding a decent vegan equivalent, but enjoy the umami taste it adds, simply put one dried shiitake mushroom and a small piece of kombu into the sauce when it simmers. If you prefer a cleaner lemongrass flavour, skip both.