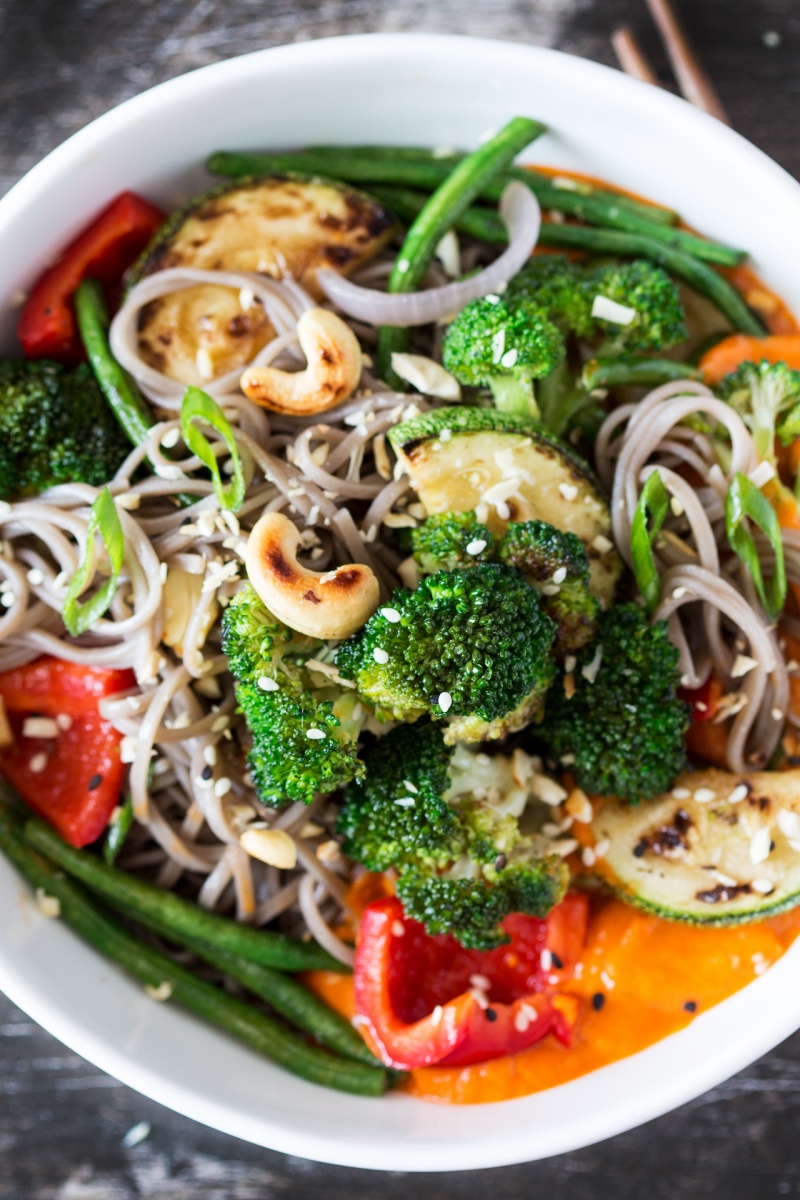 Some time ago, I made Duncan's favourite Wagamama dish and it went down a storm with so many of you that today I've decided to tackle one of mine – yasai chilli men – oodles of soba noodles with stir-fried veggies in an addictive lemongrass and pepper sauce.
For those of you who are unfamiliar with Wagamama's, it's a chain of noodle bars offering well executed Japanese fusion dishes. Going out for a meal (including trips to 'Waga') was a big part of my past London life and even though I remember saying to myself at the time that I need to cook more (funny that!), now that my opportunities for eating out are much more limited (due to living on a small island compounded by the fact that I'm vegan), I do miss it sometimes.
I also miss being able to choose out of so many exciting cuisines at a moment's notice. It's funny how we always want what we cannot have!
Don't get me wrong, I'm not losing sleep over it or anything, it's just a little trip down my culinary memory lane. I'm happy with all the life changes I've made in the last 3 years and I wouldn't go back to my old life for a lifelong supply of yasai chilli men 😉 .
Earlier today, Duncan and I were able to go for relaxed run along a beautiful beach and chat to each other about our day while admiring the sunset. There was no early get up, no stressful daily commute, the weather was beautiful AGAIN (I wonder if Greeks ever get bored of it), we both got to work on something fulfilling and our cat got up to some funny stuff and made us both laugh out loud…So on balance I can live with not being able to eat out as much.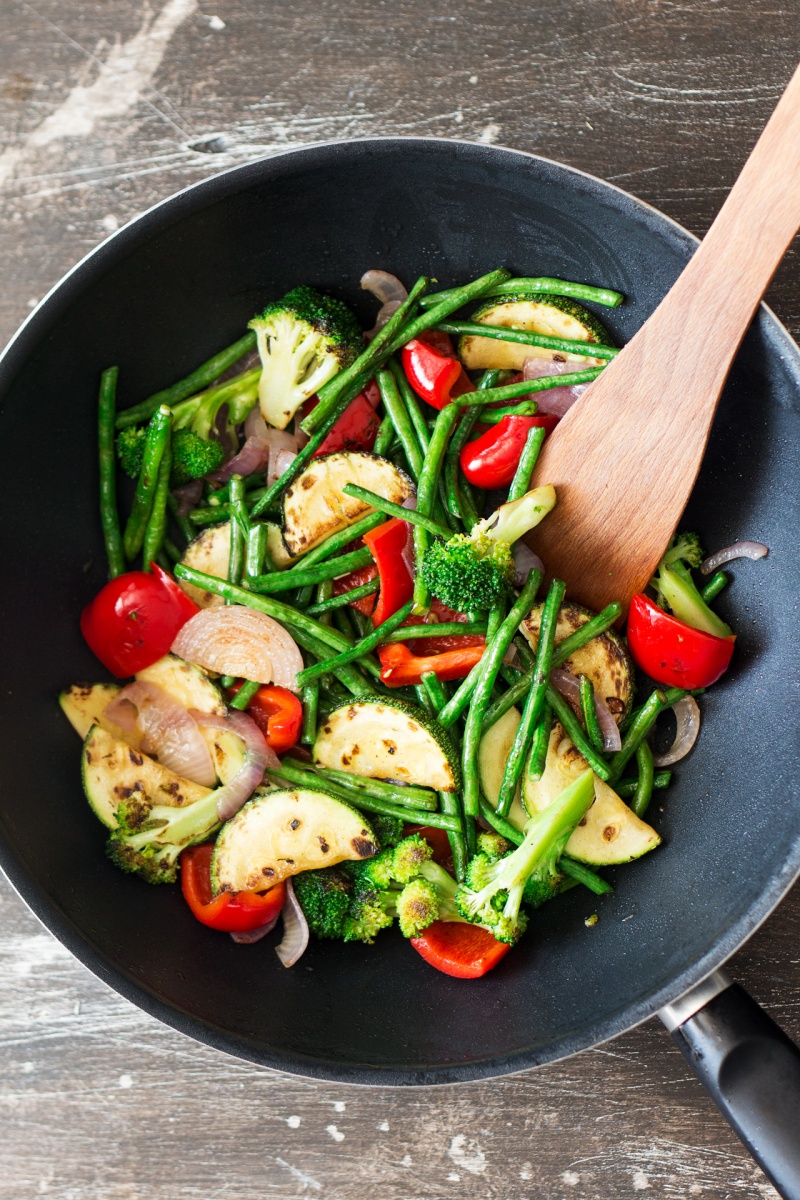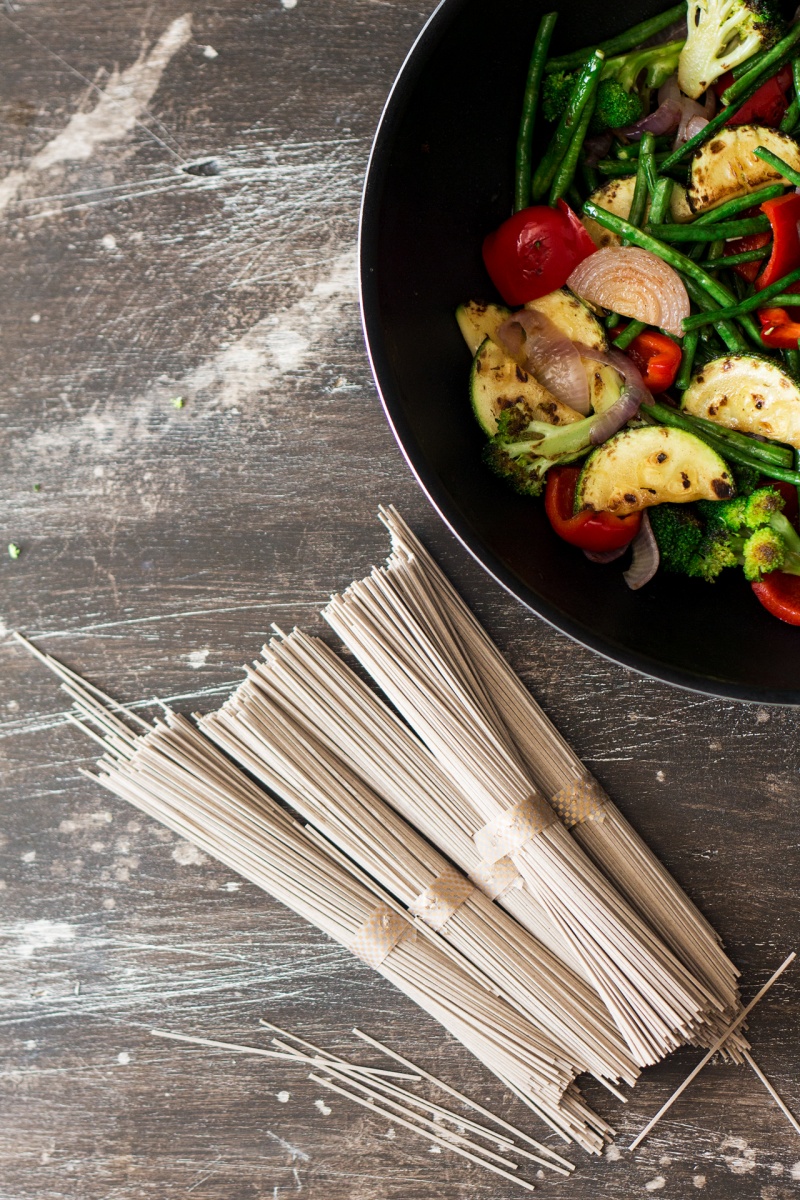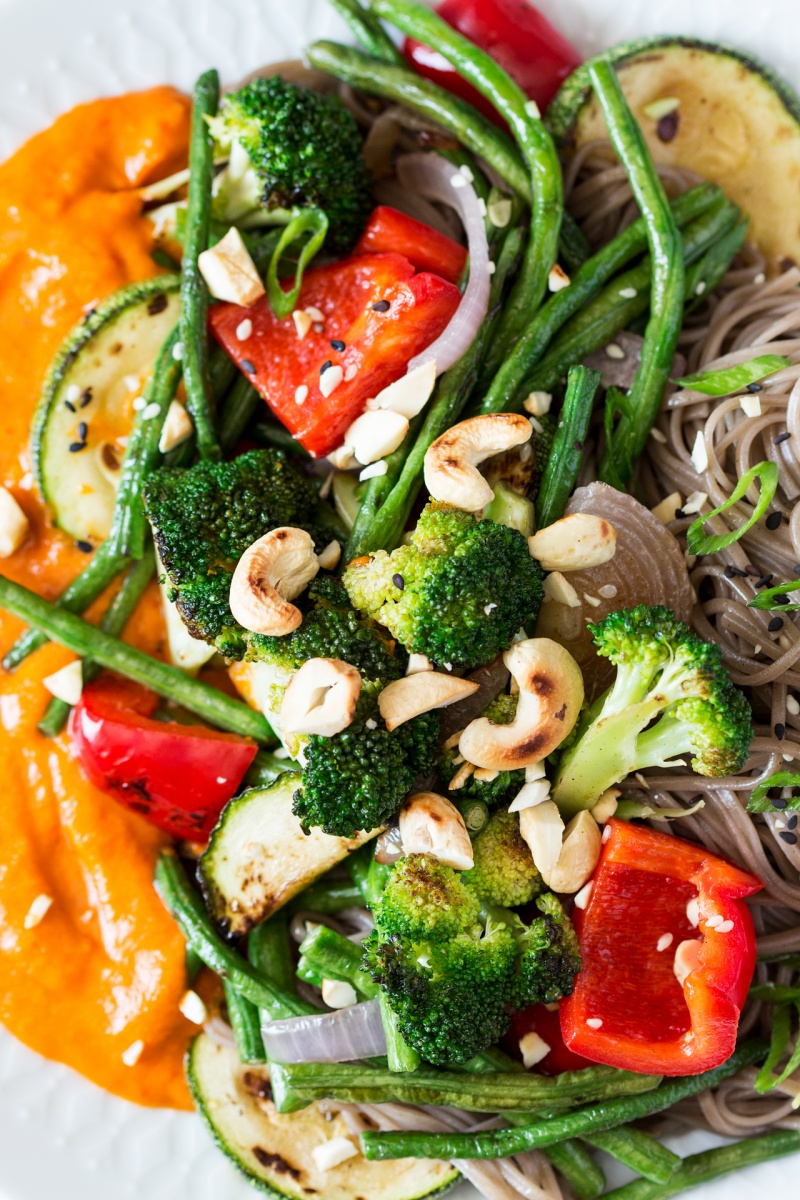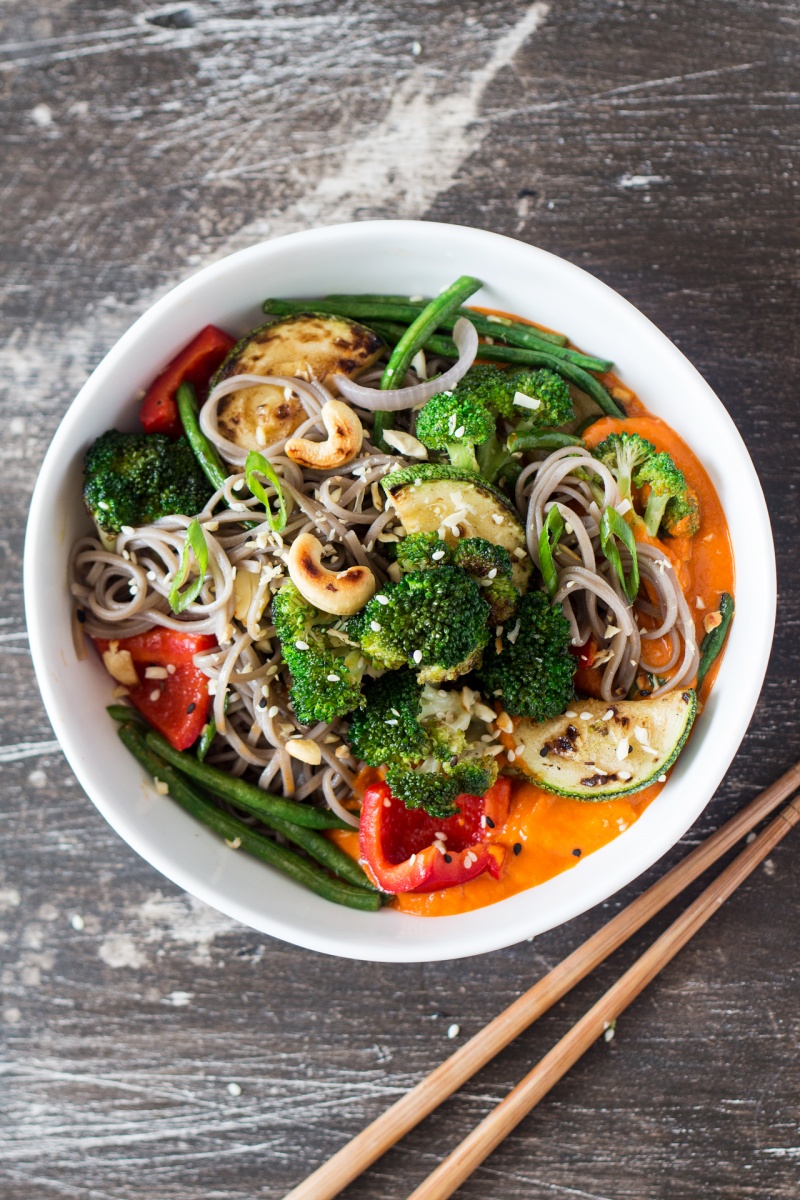 CHILLI MEN SAUCE
2 tbsp neutral vegetable oil
2 stalks of lemongrass, sliced thinly
2 large garlic cloves, diced
1 small red onion, diced finely
2-3 tsp finely grated ginger
2 tsp chilli paste (I used sambal oelek) or 1 red chilli, sliced
2 tsp sugar (I used brown cane sugar)
1½ tbsp all purpose soy sauce or tamari (if gluten-free)
1 red bell pepper, diced
¼ cup / 4 tbsp tomato sauce or passata
good squeeze of lime
REMAINING INGREDIENTS
2 tbsp oil suitable for stir-frying (I used peanut oil)
200 g / 7 oz 100% buckwheat soba noodles
1 small red onion, sliced
a handful of broccoli florets
a large handful of your favourite green beans (I used snake beans)
1 small zucchini, sliced
1 red bell pepper, chopped
1 spring onion, sliced thinly
2 tbsp cashews, toasted (optional)
METHOD
SAUCE
Heat the oil in a pan over a low-medium heat. Add chopped lemongrass, garlic, onion, ginger and chilli (if using paste, don't add it in just yet) and sauté until all the ingredients are soft (but don't let them colour).
Add tamari, sugar and chilli paste (if using) and diced pepper. Continue sautéing for another 8-10 minutes, stirring from time to time.
Finally add tomato sauce and about 1¼ cup / 300 ml of water and simmer for another 10 minutes.
Transfer to a blender (or use a hand blender) and blitz well. Taste and season with fresh lime juice.
STIR-FRY
Boil a pot of water for the noodles. Heat up 2 tbsp of frying oil in a wok until smoking.
Stir-fry all the vegetables in the order I've listed them in the ingredients' list until cooked but still crunchy.
Cook the noodles according to packet instructions. Drain and, if using buckwheat noodles, you may want to give them a good rinse in a bowl of cold water (details explained here) to get rid of excess starch and prevent them from clumping together.
Divide noodles, stir-fried vegetables and sauce between two bowls. Garnish with crushed toasted cashews and spring onions.
NOTES
The sauce recipe has been adapted from Wagamama's
recipe
.