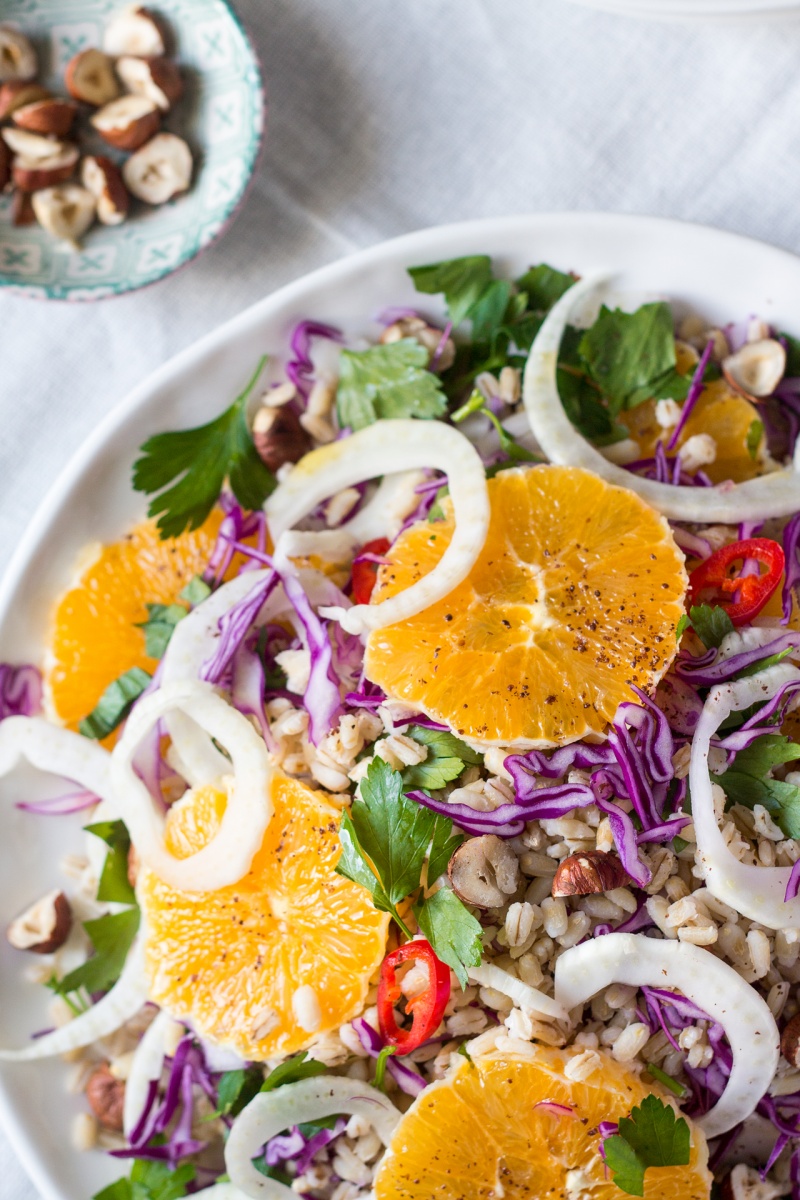 After another potsticker marathon earlier in the week, I felt like a quick and easy-to-prepare lunch today. With the weather taking a turn for the worse we are all more prone to catching a nasty cold so keeping your body's nutrient stores up seems like a good idea.
I've decided to tap into the immense healing potential of fennel, which was revered by the ancient Greeks and Romans. A fennel bulb packs a whole host of nutrients including loads of vitamin C, which is crucial for the proper function of the immune system. I teamed up this do-gooder with juicy Greek oranges. Oranges are rich in vitamin C and polyphenols, which protect against viral infections. Fennel and orange is such a great flavour combination that I was careful about not upstaging it with other ingredients. I added some finely shredded red cabbage and hazelnuts for extra crunch, a touch of chilli for a pleasant tingle and parsley for its fresh taste and amazing nutritional value. Slightly chewy pearl barley helped me to transform this vegan fennel and orange salad into an all-in-one meal. This tasty, fibre-rich lunch will keep your immune system happy and save you from snacking before dinner.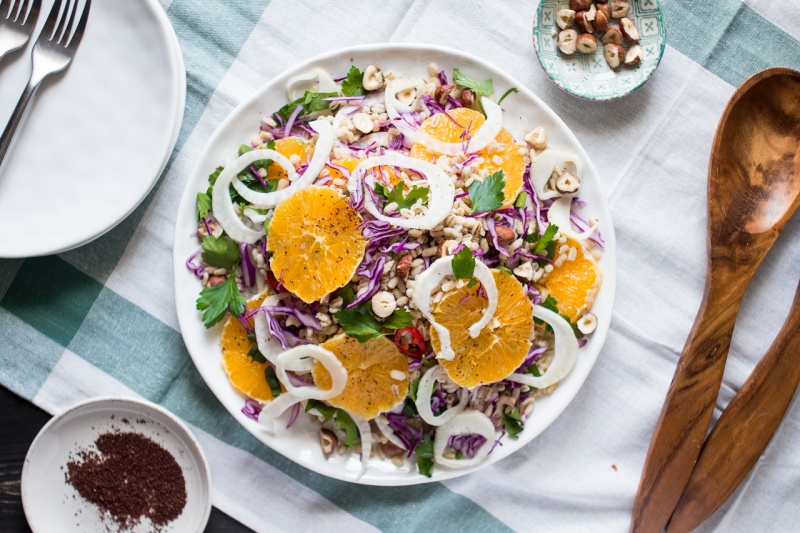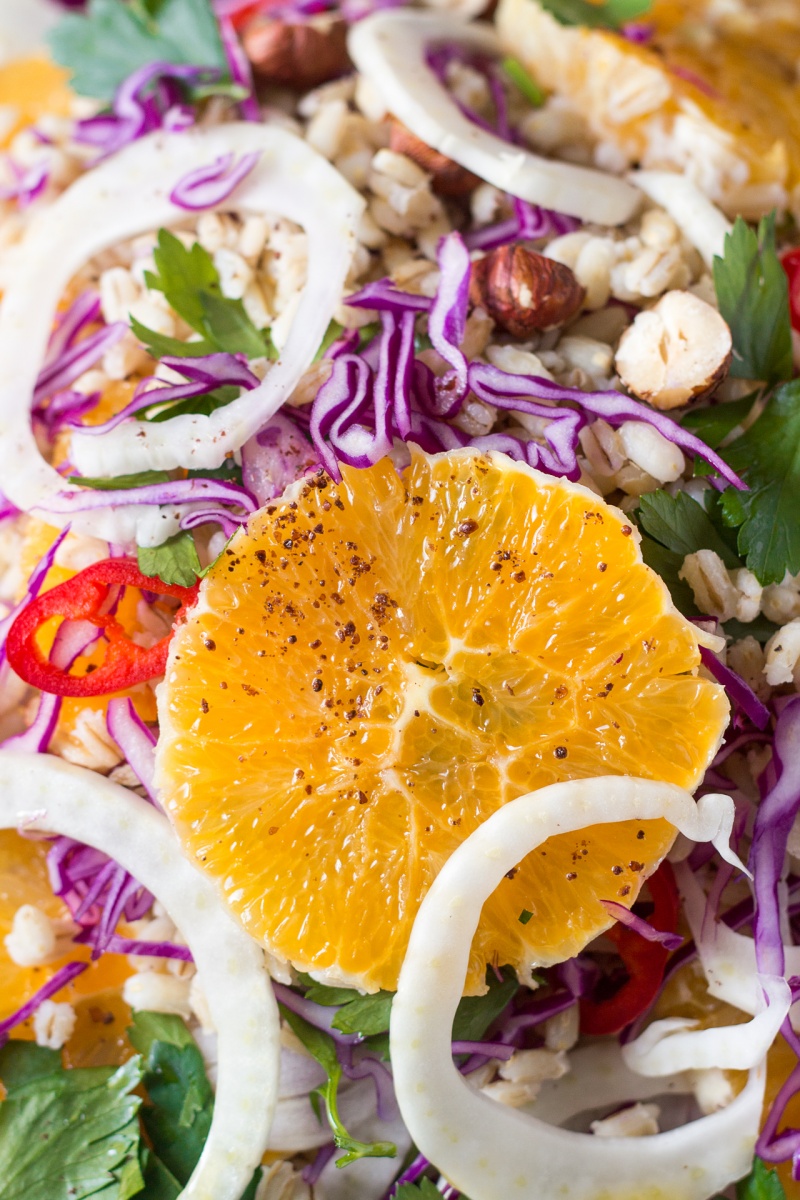 SALAD
1 medium fennel bulb, sliced finely
2 oranges, peeled and sliced
a wedge of red cabbage, shredded finely
1 cup of pearl barley, cooked as per instructions and cooled
a large handful of parsley, chopped finely
2 handfuls of hazelnuts, chopped roughly
1 medium-hot red chilli, diced finely
DRESSING
4 tbsp / 60 ml extra virgin olive oil
4 tbsp / 60 ml lemon juice
1 tbsp / 15 ml maple syrup
1 garlic clove, pressed
1 tsp salt (I did not salt pearl barley)
black pepper, to taste
METHOD
In a mixing jug, combine all dressing ingredients and set aside.
In a large bowl combine all salad ingredients apart from orange slices as they will fall apart during mixing.
Stir the dressing through the salad, taste, adjust seasoning if needed.
Serve with orange slices on top. I think it's best to quarter the slices before garnishing the salad (I left mine whole as they are more photogenic that way).