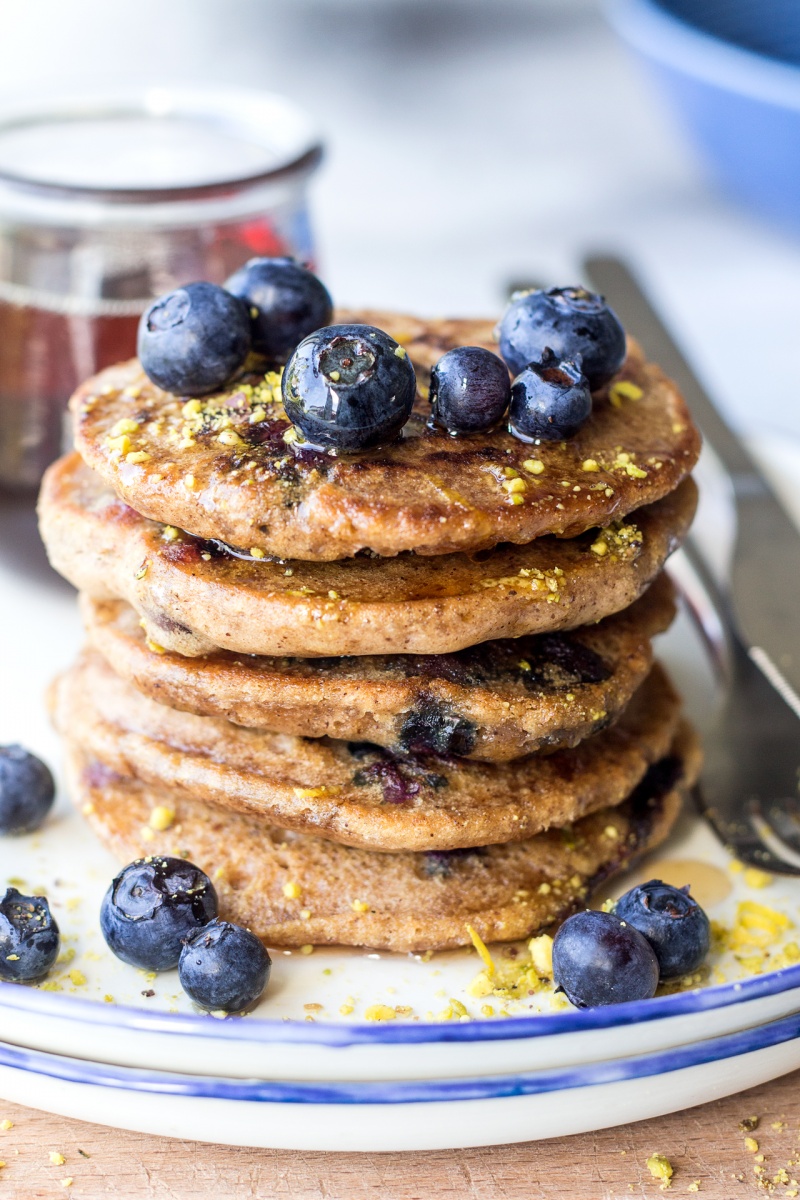 Nothing says weekend like a stack of fluffy vegan blueberry pancakes, especially if they happen to be studded with jammy blueberries! This is the kind of breakfast I would like as my wedding day treat, but as the wedding is happening fairly early (for me 😉 ), I think I will have to settle for a bowl of overnight oats.
If you follow us on Instagram or Facebook, you've probably heard that we, Sir Duncan and I, gave notice to marry in the local registry office last weekend and are finally tying the knot in just over a month's time! We've been together for almost 9 years now and as we are both slightly reluctant newlyweds, we procrastinated a fair bit…To our respective parents' dismay…
I promised myself the wedding will be small and stress-free, but I can feel the pull of wedding fever a little more than I expected. I was planning on wearing one of the dresses I already own, but now that I've decided to see whether I can find something more seasonally appropriate (I'm still holding out for proper summery weather by the time July comes around), I have stepped into the completely unfamiliar territory of wedding paraphernalia. I did not realise how much you can easily spend on a wedding dress, let alone shoes and all the other things that are deemed 'essential'.
Luckily for me, I'm merely after an elegant cocktail dress, but every time I look for dresses online, the minute Google sniffs the word 'wedding', it presents me with artfully shot, beautifully cascading wedding gowns modelled by a bevy of flawless beauties that cost hundreds if not thousands of pounds… And I suddenly find myself wanting one just like that, against my better judgement. It's so hard not to be affected by societal norms sometimes.
We've decided to do a very small, informal ceremony now and a proper reception at a later date, so that we can ensure that our closest families, who happen to live at opposite ends of the globe, can attend and finally meet! After the ceremony, we will take our dear witnesses for lunch, coffee and cake and as long as the sun is shining, it should be a perfect day.
Even though a piece of paper doesn't really change our commitment to each other, getting married feels strangely grown up (something we have clearly resisted for a long time…) and the prospect of calling each other husband and wife sounds hilarious and not like us at all. Yup, this is how mature we both are, but being able to laugh at the same stuff is still priceless… So I think we are totally worth each other.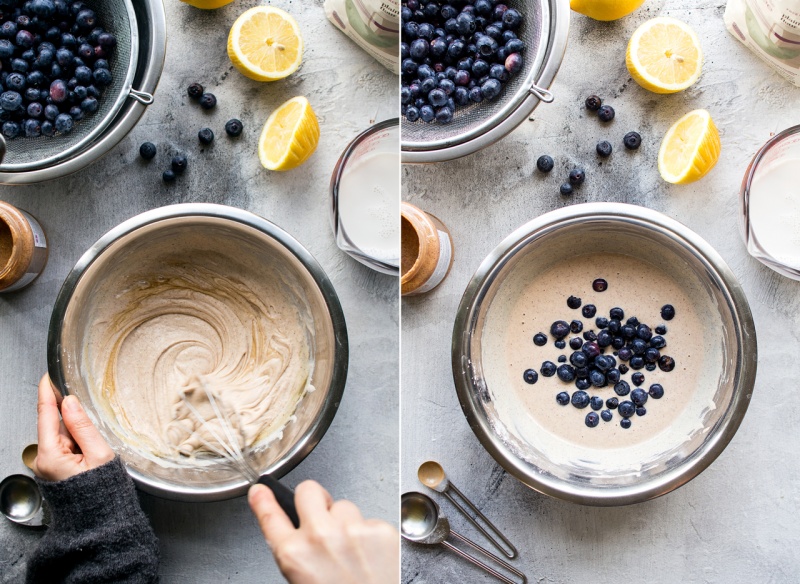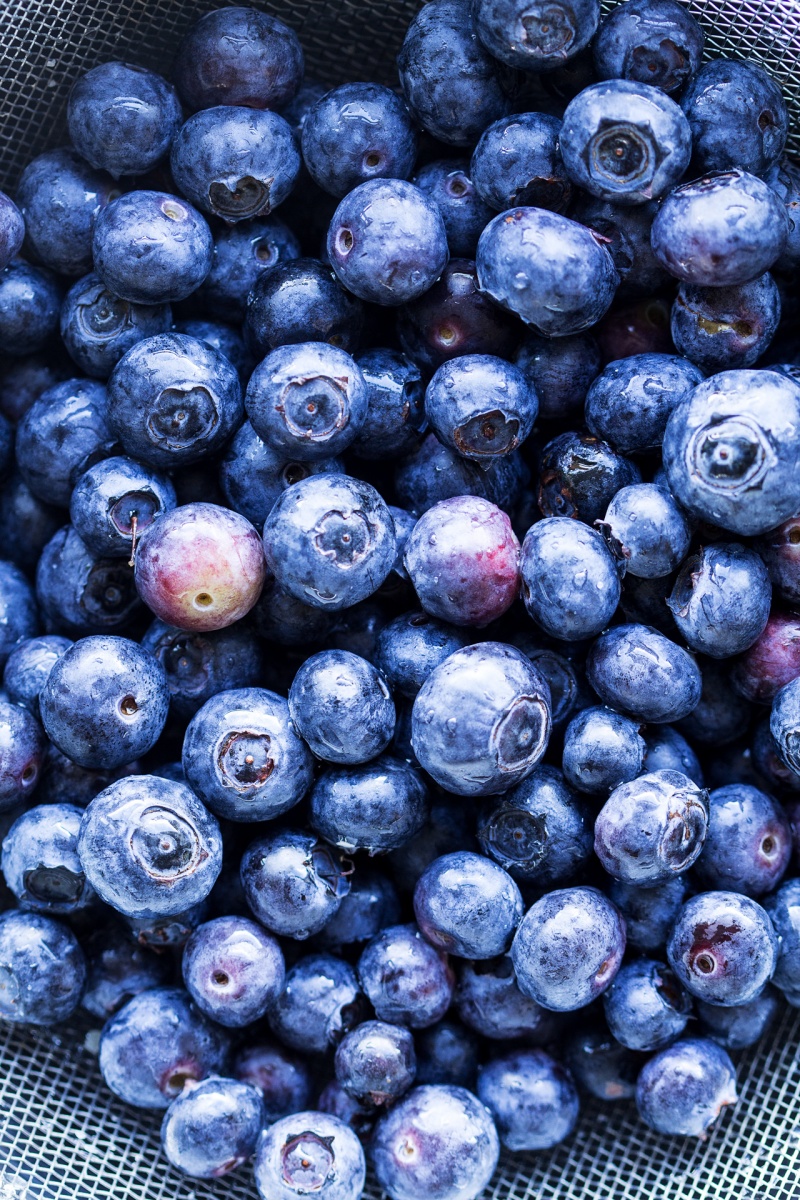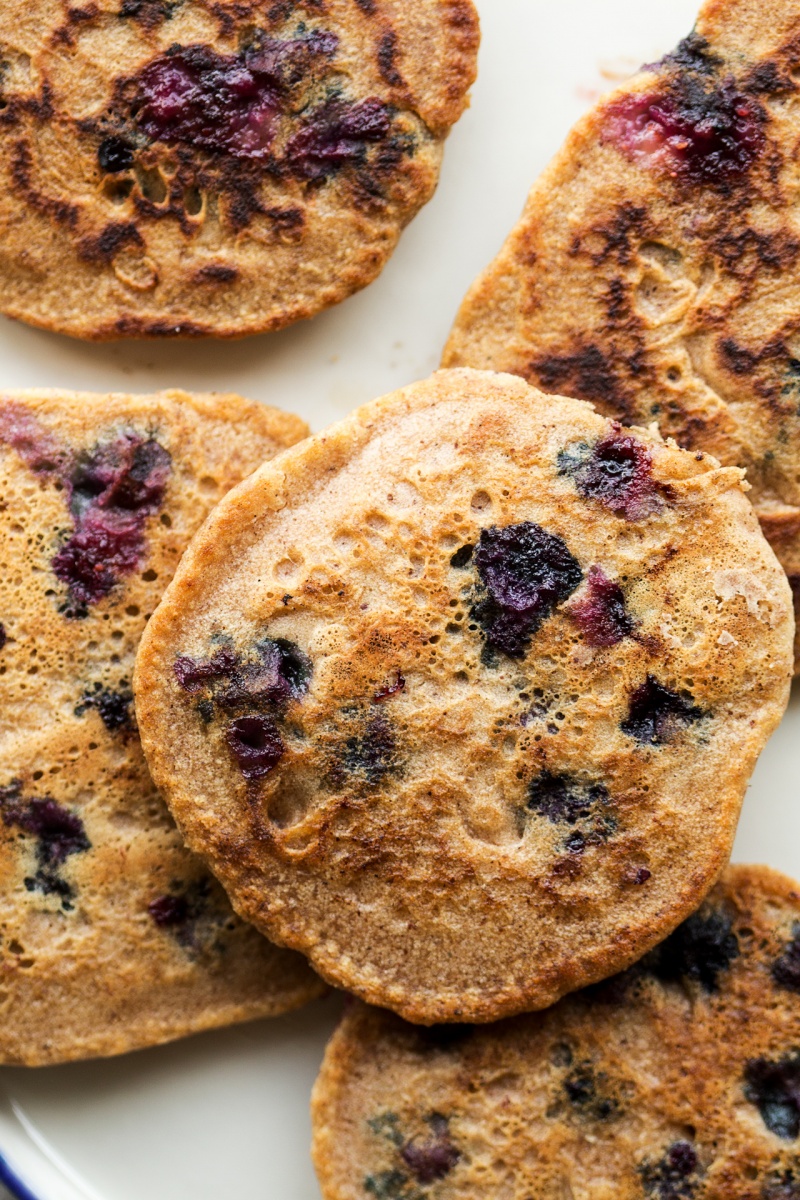 160 g / 1 heaped cup GF flour mix (I used Dove's Farm free from) or all purpose flour
½ tsp cinnamon
2 tsp (gluten-free if required) baking powder
½ tsp (gluten-free if required) baking soda
150 ml / ½ cup + 2 tbsp almond milk (or any plant milk)*
2 tbsp smooth almond butter (or any nut butter)
2 tsp lemon juice
4 tsp maple syrup, more to serve
1½ cup / 150 g fresh blueberries, divided
1-2 tbsp oil for frying (I used mild coconut oil)
METHOD
In a mixing bowl, combine flour, cinnamon, baking powder and baking soda.
Whisk in plant milk by trickling it in slowly to avoid a lumpy batter.
Whisk in lemon juice (it's essential in making the pancakes rise) and maple syrup.
Finally add in the almond butter. It should have a pourable consistency. If it doesn't, thin it with a splash of almond milk before adding it into the batter.
Let the batter sit for about 5-10 minutes for the baking powder and soda to activate.
Gently fold in 1 cup / 100 g of blueberries, saving the remaining fruit for the topping.
Heat up a medium non-stick frying pan on the stove, but be careful not to get the pan too hot as the pancakes will burn before cooking in the middle.
Brush the pan with a bit (I found that ½ tsp is enough if you're using a non-stick pan) of oil using a pastry brush.
Ladle 2 tablespoons (I used a 1/8 cup measuring spoon for this) of the pancake mix per pancake. Cook each pancake for about 3 minutes (until tiny bubbles appear on the surface and burst) on one side and then flip. Cook for another 2 minutes on the other side.
Keep the cooked pancakes in a stack in a warm oven while making the rest. Serve with fresh blueberries and maple syrup.
NOTES
*The exact quantity of plant milk required depends on the absorbency of the flour you use and also on how accurately you measure flour (if you use cups), so feel free to add a splash more milk if needed. Thick batter will make your pancakes thick and fluffy, if you prefer your pancakes thinner, thin the batter out a bit (approx. 2 tbsp milk) more.