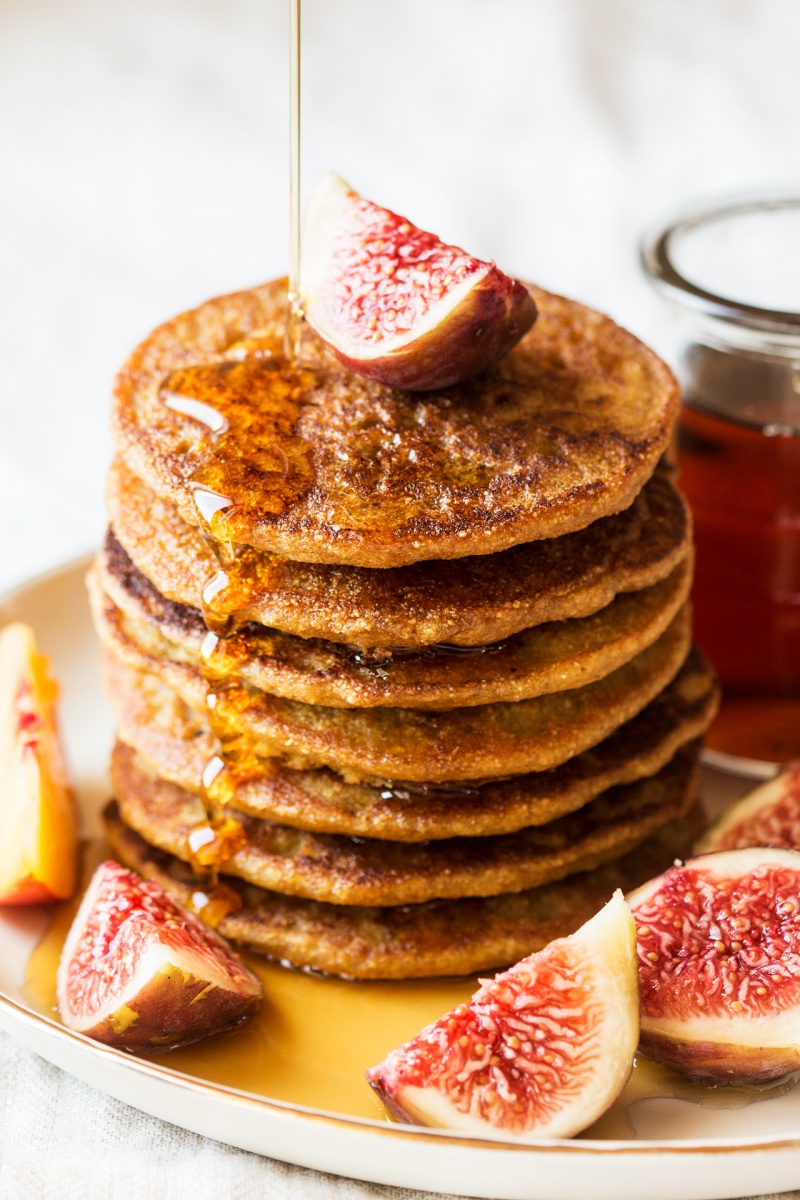 We haven't had pancakes in a while so, this weekend, I've decided to make up for it. Especially that there is so much delicious seasonal fruit available at the moment – figs, peaches, plums and delicious local mangoes (not kidding) – that they transform a stack of old pancakes into a very special treat.
We don't have pancakes very often as Duncan, who always wakes up ravenously hungry, complains that they take too long to cook. Plus, it's not the healthiest of breakfasts given all the maple syrup we have on top. So when I finally make them once every few months, I do make it count 😉 .
The batter for these beauties is quick and easy to throw together as it only uses a few ingredients.
The pancakes are light and fluffy and ever so slightly crispy on the outside thanks to quinoa flour, which is simply quinoa ground into a fine meal – you can either buy it or make it yourself in a spice grinder.
If quinoa is not up your alley, however, feel free to use another gluten-free flour instead. The batter may need a touch more liquid as a denser flour will be more absorbent and the texture will be a little bit different, but they will be still delicious.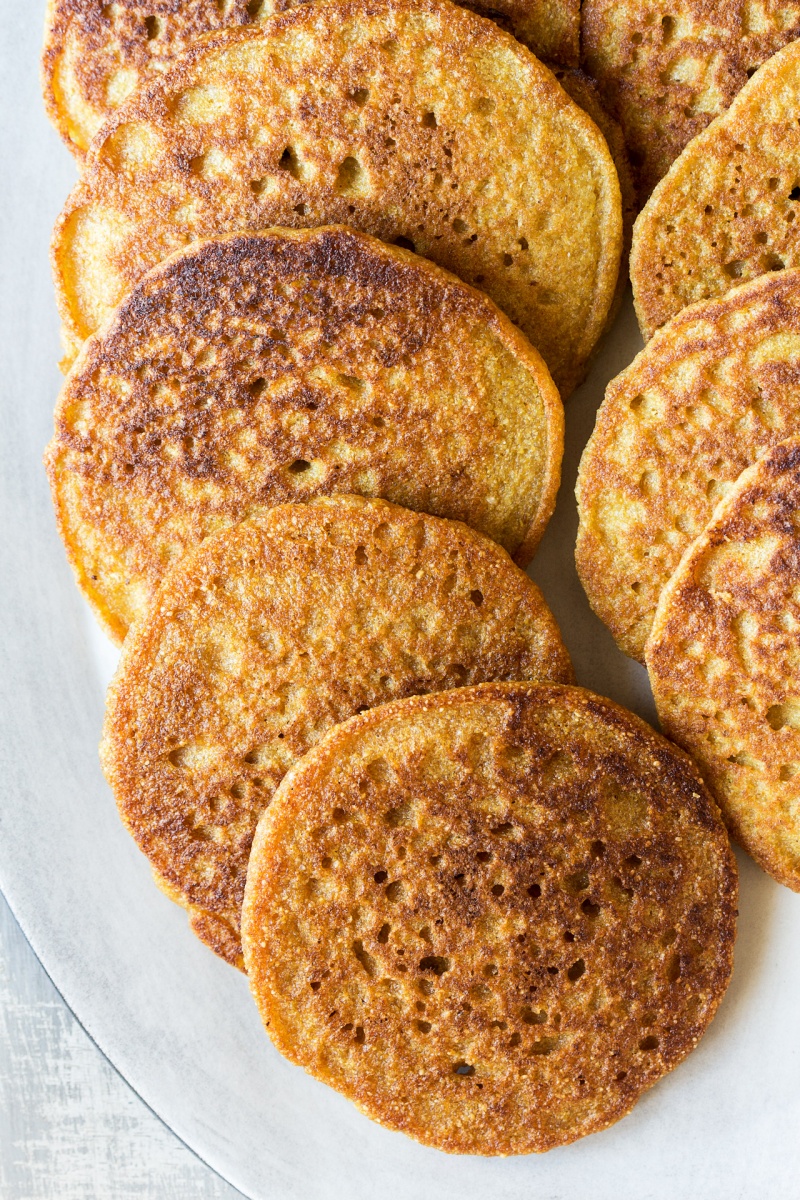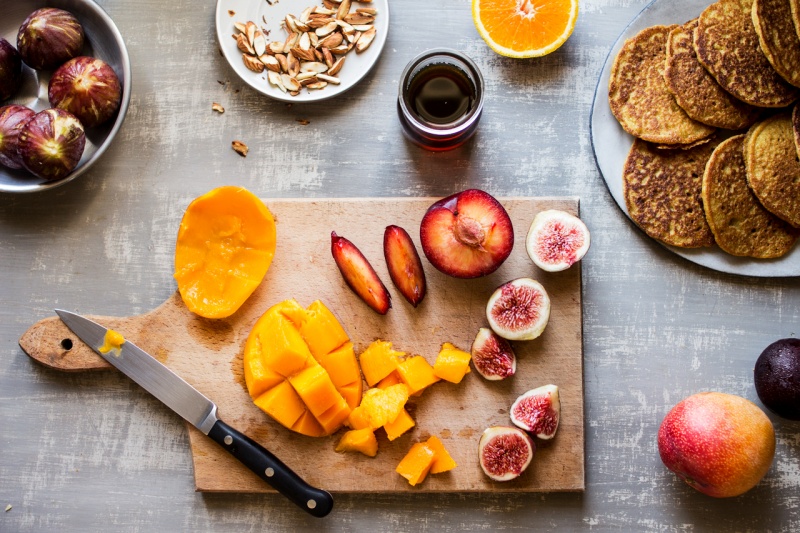 TOPPINGS
seasonal fruit
chopped and pan-toasted almonds
In a mixing bowl, combine quinoa flour, baking powder and baking soda.
Whisk in plant milk and almond butter (if using). If you are using full fat coconut milk, there is no need for almond butter, but you may need to add a tablespoon or two of water to loosen up the batter.
Finally, whisk in lemon juice (it's essential in making the pancakes rise) and maple syrup.
Heat up a medium non-stick frying pan on the stove, brush the pan with a bit (I found that ½ tsp is enough if you're using a non-stick pan) of oil using a pastry brush.
Ladle 2 tablespoons (I use a 1/8 cup measuring spoon for this) of the pancake mix per pancake. Cook each pancake for about 2 minutes on one side – until a few little bubbles form and burst – then flip. Cook for another 2 minutes on the other side, until nicely browned.
Keep cooked pancakes in a stack, in a warm oven while making the rest. Serve with toasted almonds, seasonal fruit and a drizzle of maple syrup.
*You can make your own flour by milling raw quinoa in your coffee grinder. Sift homemade flour through a fine sieve and put whatever is left on the sieve into the grinder again.
**If using thin plant milk as opposed to tinned coconut milk, you may want to add a tablespoon of smooth nut butter (I recommend almond butter) to the batter to make it a bit richer. It's totally optional though.